https://www.belkin.com/ph/stripe-cover/P-F7N252.html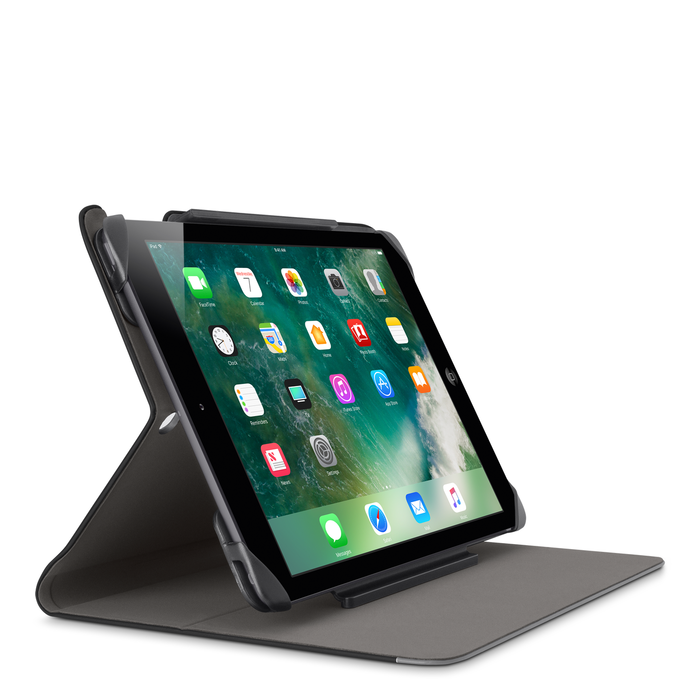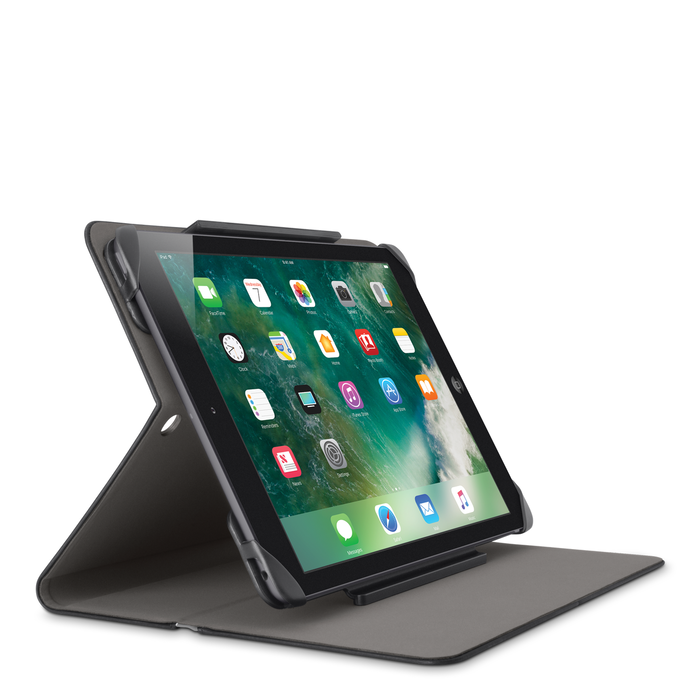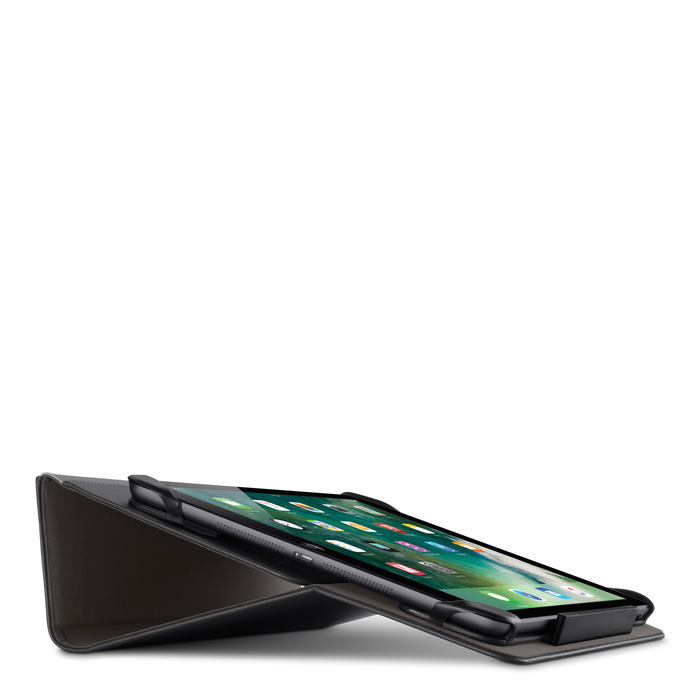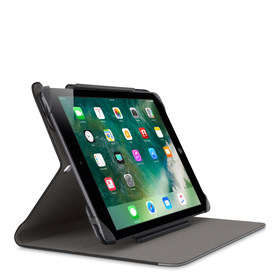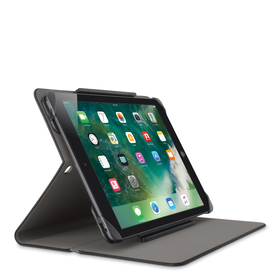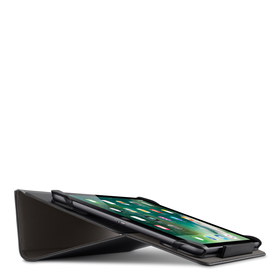 BELKIN IPAD AIR CASES, COVERS & FOLIOS
Elevate your tablet experience with our Stripe Cover. We've given one of our best-selling favorites a makeover - with the same durable construction and thoughtful design details now in a fresh new look.
Works with:
iPad 9.7" (6th Generation)
iPad (2017)
iPad Air 2
iPad Air
THE BELKIN DIFFERENCE
Slim and lightweight
3-way versatility: Protection, Viewing and Typing
Quality craftsmanship and materials
Full access to camera, buttons and ports
3-WAY VERSATILITY
PROTECTION
The Belkin Stripe Cover is designed first and foremost to keep your device safe and secure. The frame is designed with protective corners made of a flexible silicone that gently lock your device into place. When you close the front cover, a soft inner lining keeps your screen safe from scratches.
VIEWING
Rubberized feet on the frame and a grip suede inner lining prevent your device from slipping and allow you to position your device at the angle that suits you best. We've also improved the experience of using your touchscreen in the viewing position by integrating a hinge stop into the stand so your screen stays steady while you're typing, swiping or navigating.
TYPING
The Stripe Cover also folds into a lower, more ergonomic angle that puts less stress on your wrists when typing on your touchscreen.
QUALITY CRAFTSMANSHIP & MATERIALS
The Belkin Stripe Cover is made of a durable material with a pinstripe down the front that adds a hint of contrasting color and touchable texture. It's then molded to the shape of your device for an incredibly tailored fit. A velvety smooth inner lining keeps your screen safe and cushioned.
EMBEDDED MAGNETS KEEP EVERYTHING IN PLACE
The Stripe Cover features an integrated magnet that keeps the front cover closed when you're on the go.
FULL ACCESS TO CAMERA, BUTTONS & PORTS
Our Belkin Stripe Cover is designed so that the camera, ports and speakers are fully exposed, so you can quickly and easily snap a photo, adjust your volume, plug in your headphones, and connect your charging cable while keeping your case on and your tablet fully protected.
At A Glance:
Strong protection
Slim, lightweight design
Soft microfiber inner lining
Multiple viewing angles
Comfortable typing angle
Magnetic closure
Full access to all controls and ports
Camera lens cutout
Integrated hinge stop