https://www.belkin.com/ph/pocket-power-5k-power-bank-portable-charger/P-F7U019.html
Pocket Power 5K Power Bank (Portable Charger)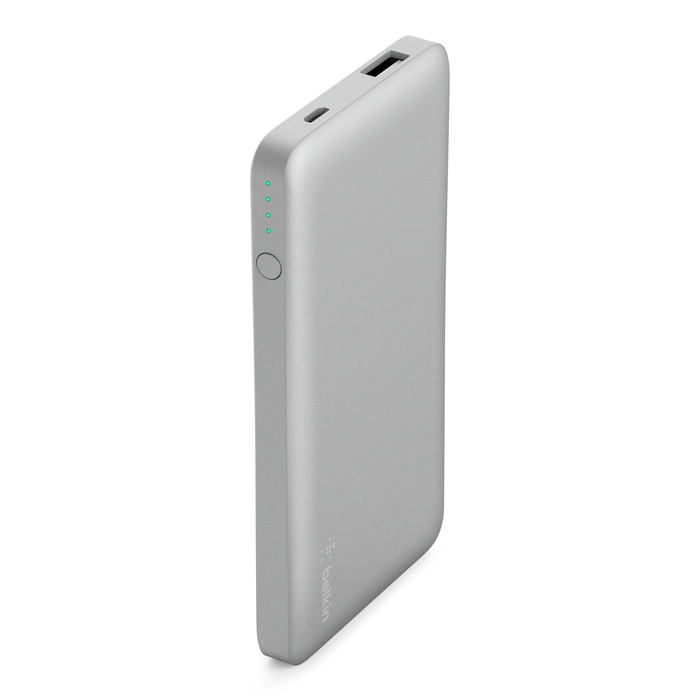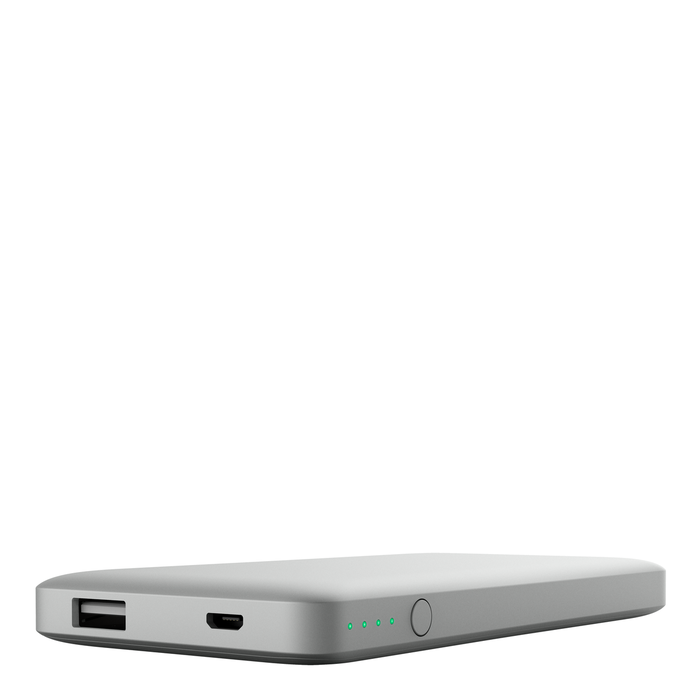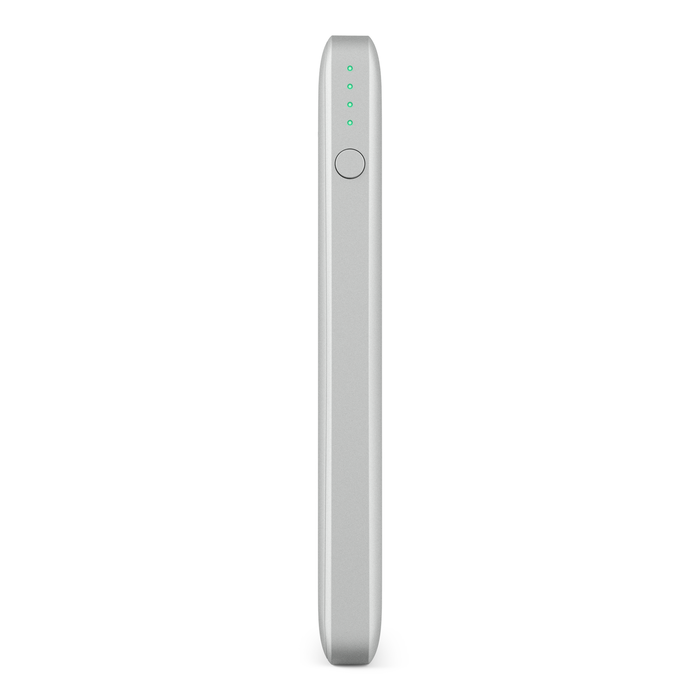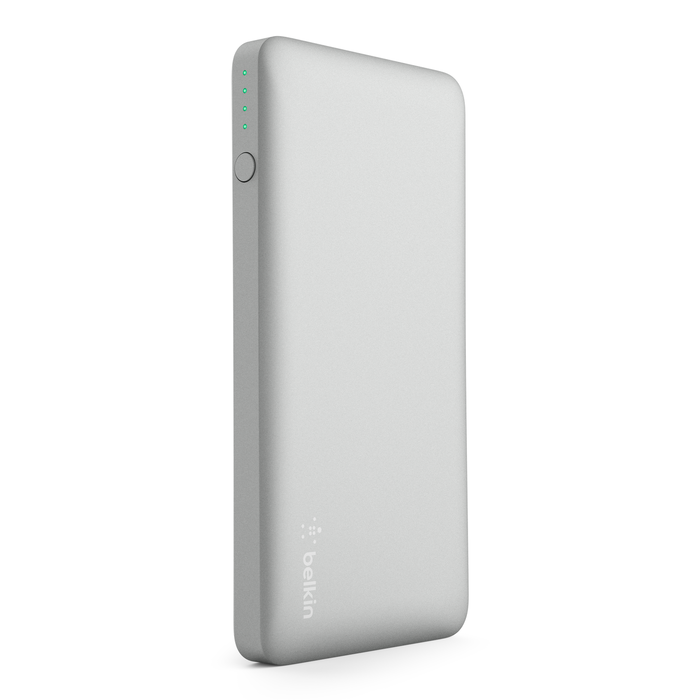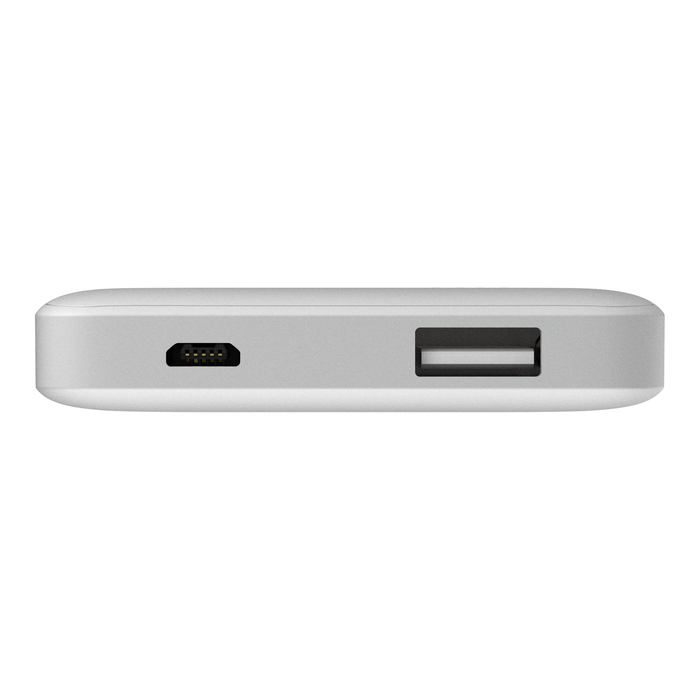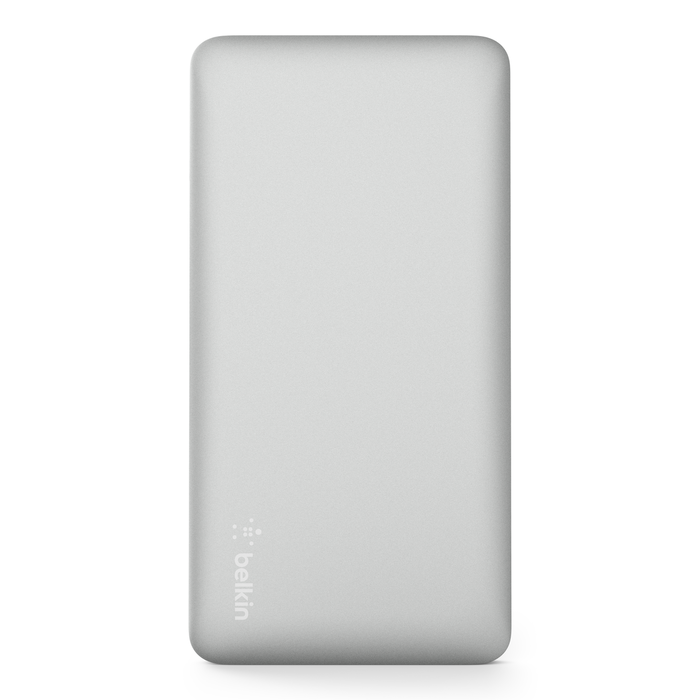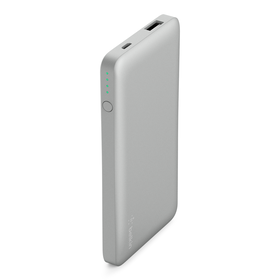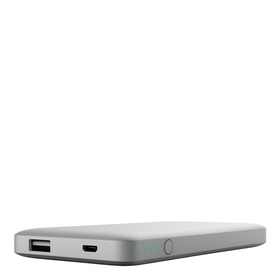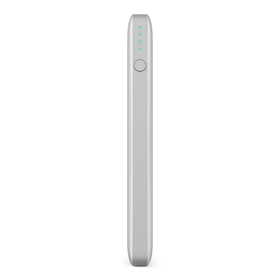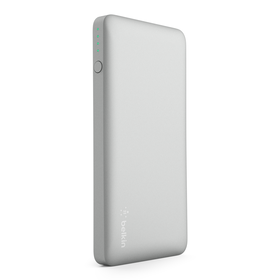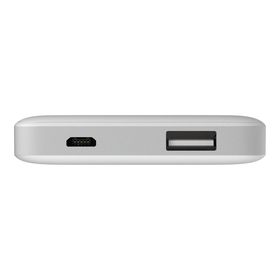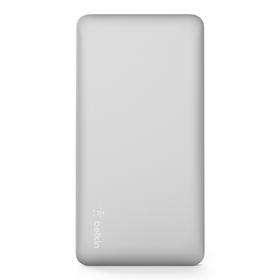 Pocket Power 5K Power Bank (Portable Charger)
iPad 7th gen
iPad 8th gen
iPad 9th gen
iPad Air
iPad Pro (12.9") 3rd Gen
iPad Pro (12.9") 4th Gen
iPad mini 5th Gen
iPad mini 6th Gen
Apple Watch Edition
Apple Watch Nike+
Apple Watch Series 6
Apple Watch Series 7
Apple Watch SE
Apple Watch Sport
Google Pixel XL
Huawei P30/P30 Pro
iPhone 14
iPhone 14 Pro
iPhone 14 Plus
iPhone 14 Pro Max
iPhone 11
iPhone 11 Pro
iPhone 11 Pro Max
iPhone 12
iPhone 12 mini
iPhone 12 Pro
iPhone 12 Pro Max
iPhone 13 Series
iPhone 8
iPhone 8 Plus
iPhone SE 3rd Gen
iPhone X
iPhone XR
iPhone XS
iPhone XS Max
LG V35
LG V40
Galaxy S20
Galaxy S20+
Galaxy S20 Ultra
Galaxy S21 Series
Galaxy S22 Series
Galaxy S23
Galaxy S23 Plus
Galaxy S23 Ultra
Sony Xperia XZ3
BACKUP POWER ANYWHERE
With a slim, lightweight power bank (aka portable charger) in your bag or pocket, it's easy to charge up anywhere. 5,000 mAh can provide an additional 35 hours of video playback on a state-of-the-art smartphone.* The universal USB-A port delivers up to 2.4A to quickly and safely charge your favorite devices. With a 2.0A input the battery recharges quickly between uses.
MADE FOR:
Smartphones
Smart watches
Fitness bands
Headphones
Speakers
Action Cameras
Drones
Other Bluetooth-enabled devices
QUICKLY POWER UP
Need an emergency charge? This power bank (aka portable charger) has a universal USB-A port that delivers up to 2.4 amp for fast, safe charging of devices like smartphones, smartwatches, fitness bands, headphones, speakers, action cameras, Bluetooth-enabled devices, or even small drones.
CHARGE UP ANYWHERE
The compact and lightweight polymer battery cells are housed inside of a plastic that is lightweight and durable. A slim design allows the power bank to fit inside your bag or pocket, so it's easy to take everywhere.
SAFETY AND QUALITY
Efficient battery cells provide maximum output of power while also being extremely safe during use. Belkin batteries include sensors that monitor heat, voltage and circuitry. Excess heat, voltage fluctuation or circuit abnormalities activate an override that shuts the battery down immediately for ultimate safety.
KEY FEATURES:
1. Temperature rise regulation prevents overheatting and energy loss
2. The thin, polymer battery cell increases the battery life of mobile devices by 1.5 times*
3. Durable, plastic casing keeps the battery pack safe and lightweight
$2,500 CONNECTED EQUIPMENT WARRANTY
The Pocket Power 5K is protected by a Belkin Connected Equipment Warranty. If your device is damaged by an electrical charge while properly connected to the charger, Belkin will repair or replace it up to a value of $2,500.
At a Glance:
5,000 mAh battery
5V 2.4 amp total output quickly charges devices
5V 2.0 amp total input recharges battery quickly
1 x universal USB port
Compact and thin design for portability
6 inch Micro-USB cable recharges battery
4 LED indicators show battery power level
Lightweight, efficient, polymer cells
Durable, plastic casing
Weight: 4.6oz / 131g
$2,500 Connected Equipment Warranty
Package Includes:
5,000 mAh power bank
6 inch micro-USB cable