https://www.belkin.com/invisiglass-ultra-screen-protector-for-iphone-x-xs/P-F8W940.html
ScreenForce
InvisiGlass™ Ultra Screen Protector for iPhone X / XS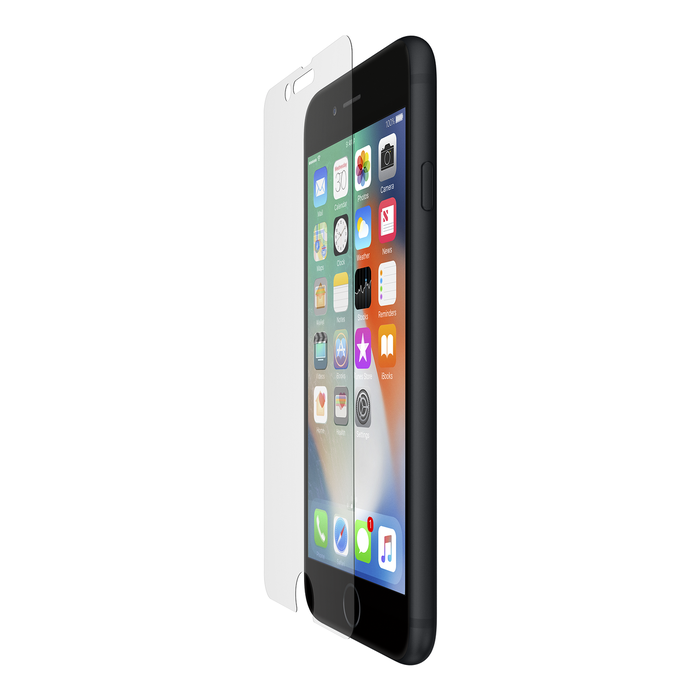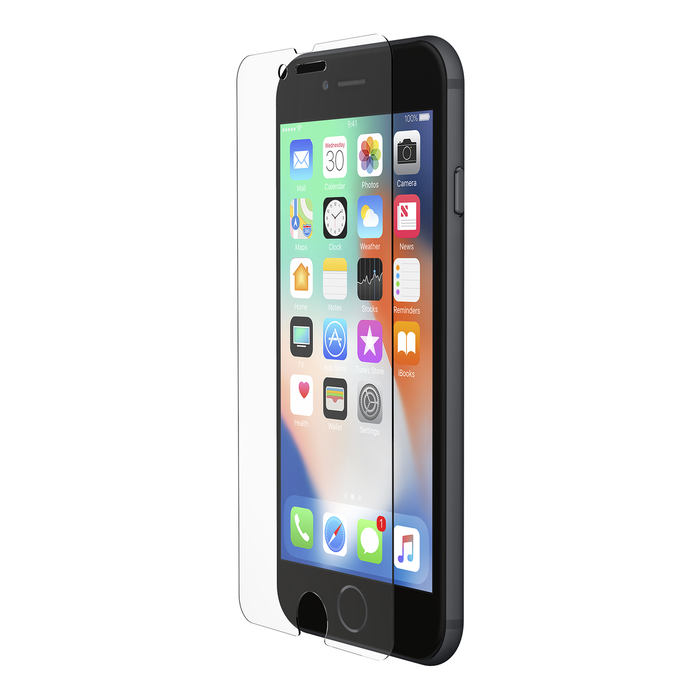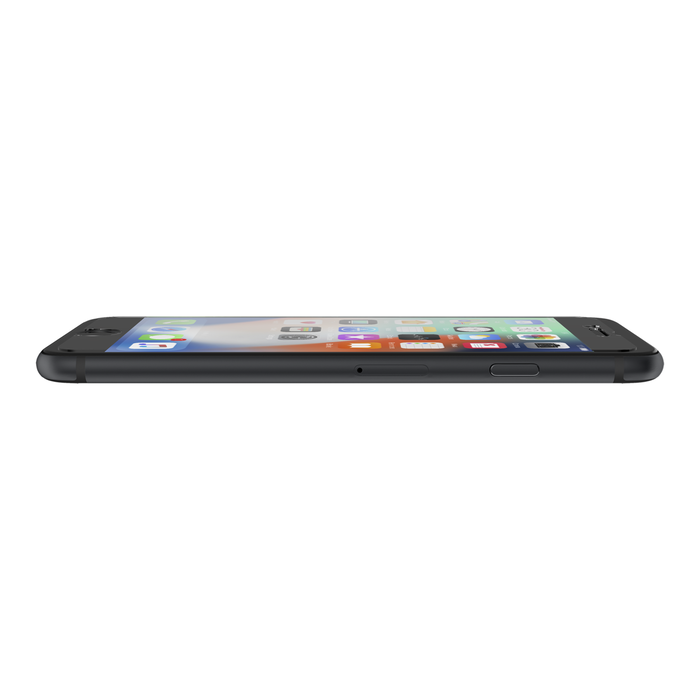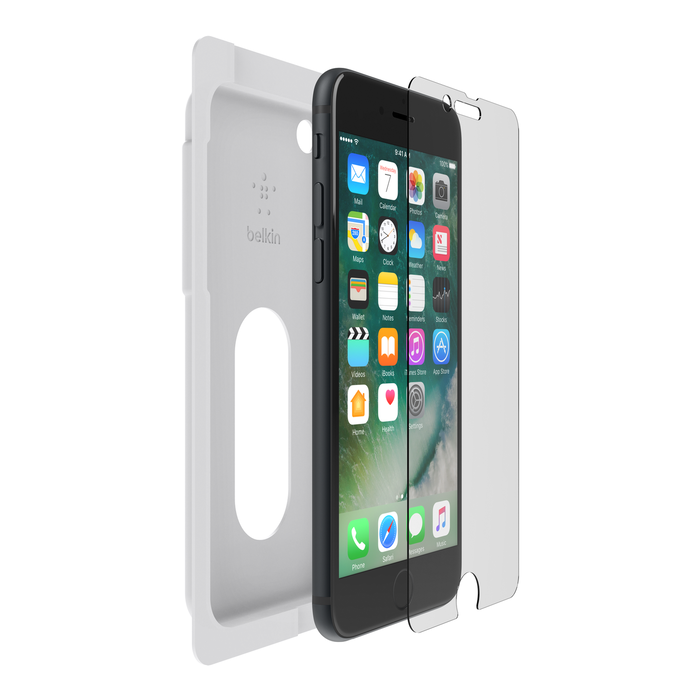 Fast and free shipping
90-Day money back guarantee
24/7 Customer support
ScreenForce
InvisiGlass™ Ultra Screen Protector for iPhone X / XS
Dads and Grads Sale - Save 20% with code DNG23, discount automatically applies in cart, while supplies last.
Free 2-day shipping on orders over $125 or more.
FREE Standard Shipping on orders of $50 or more
This product usually ships within 1-2 business days.
THE NEXT GENERATION OF SCREEN PROTECTION
InvisiGlass Ultra delivers screen protection like no other. Ultra-premium glass is chemically engineered to be even stronger than tempered glass. This added strength allows it to be precision-cut so thinly that it delivers a flawless touchscreen experience. The top layer of the screen protector is proven in testing to provide the highest level of scratch protection available, to keep your iPhone looking and functioning like the day you brought it home.
THE BELKIN DIFFERENCE
Pioneer in technology and innovation for over 35 years
Engineered for ultimate resilience, durability and protection
Thoroughly tested to provide a superior tactile and visual experience
Unique Easy Align tray for practically flawless application
CHEMICALLY STRENGTHENED USING ION-EXCHANGE
Heating premium glass to around 400°C allows the liquid form to be manipulated at a molecular level. Small sodium ions are switched out for larger potassium ions which are packed tightly into the same space. This denser molecular structure gives the glass greater strength.
TESTED EXTENSIVELY FOR ULTIMATE PROTECTION
Tested against contact with hard, metal objects such as keys and coins, and damage caused by drops and impacts, InvisiGlass Ultra provides superior resistance to everyday assault. Proven in testing to have a pencil hardness rating of 9H, it's the highest level of scratch protection available.
FLAWLESS TOUCHSCREEN EXPERIENCE
InvisiGlass Ultra is precision-cut so thinly that it becomes highly sensitive to pressure. This, combined with intelligent glass composition, ensures every touch and movement is transferred accurately to the screen beneath for a flawless touchscreen experience.
EASY, PRECISE APPLICATION
InvisiGlass Screen Protection can be professionally applied to your smartphone by a trained professional, using a specially-developed application system. If you can't make it to your local participating retail location, we've included an Easy Align tray to add precision to any application.
MULTI-LAYER PROTECTION PACKED INTO ONLY 0.29MM
Anti-fingerprint and scratch resistance coating keeps screen clean and scratch-free
Ion-exchange chemically engineered glass provides enhanced strength while maintaining a smooth glass feel
Optically clear adhesive bonds glass to base for ultimate screen clarity
Base layer provides buffer between glass and screen
Fluid adhesive prevents gaps minimizes lifting
KEY FEATURES AND BENEFITS
Stronger than tempered glass for ultimate scratch and impact resistance
Crystal clarity keeps videos and photos pixel-perfect
Looks and feels just like the natural screen
Ultra-slim at only 0.29mm for precision touchscreen sensitivity
Case-compatible for all-round protection
Easy Align tray for simple, precise, bubble-free application
BELKIN WARRANTY†
SCREENFORCE™ Screen Protection is with you for the long-haul, so when we make a promise to keep your screen safe, we keep it. See full screen protection warranty details. See full screen protection warranty details.
At a Glance:
Ultra-strong glass chemically engineered for ultimate protection
Highest level of scratch resistance available*
Ultra-slim for flawless touchscreen experience
Easy Align tray for simple, precise, bubble-free application
Tested for crystal clarity
Case-compatible for all-round protection
Package Includes
SCREENFORCE™ InvisiGlass® Ultra for iPhone
Easy Align tray
Cleaning cloth
Dust removal sticker
†Limited lifetime warranty in Americas and Europe only. 2-Year Limited Warranty elsewhere.
*Rated 9H against low-carbon steel at 5H, using the ASTM D3363 Film Hardness by Pencil Test Hardness