https://www.belkin.com/comfortfit-face-mask-box-of-30/P-BBM003.html
ComfortFit Face Mask (Box of 30)
Price reduced from

$19.99

to
$9.99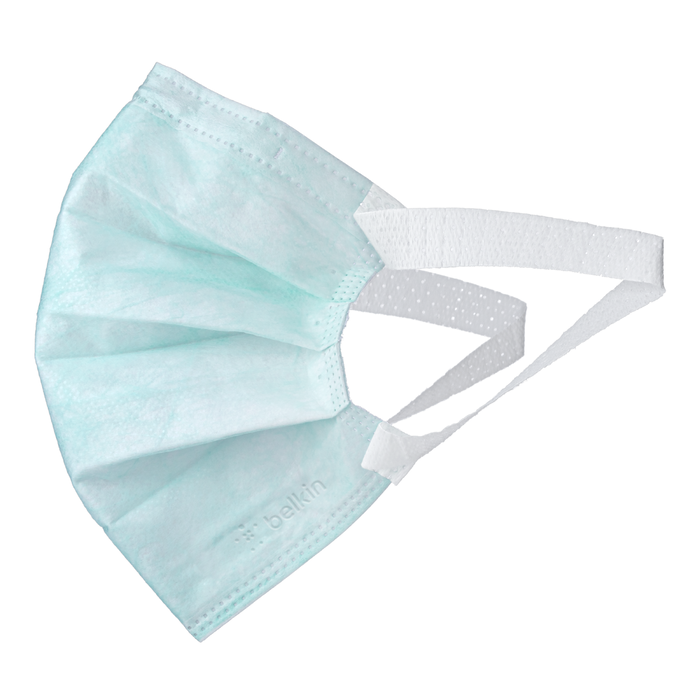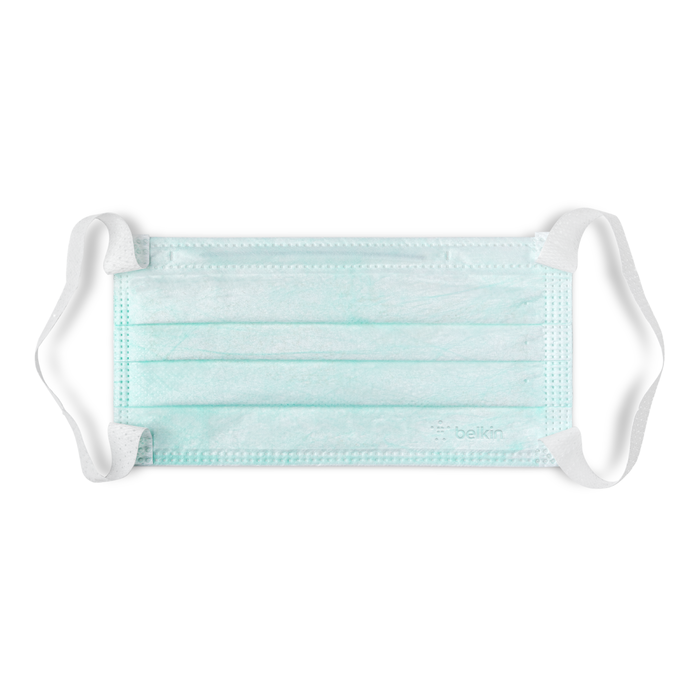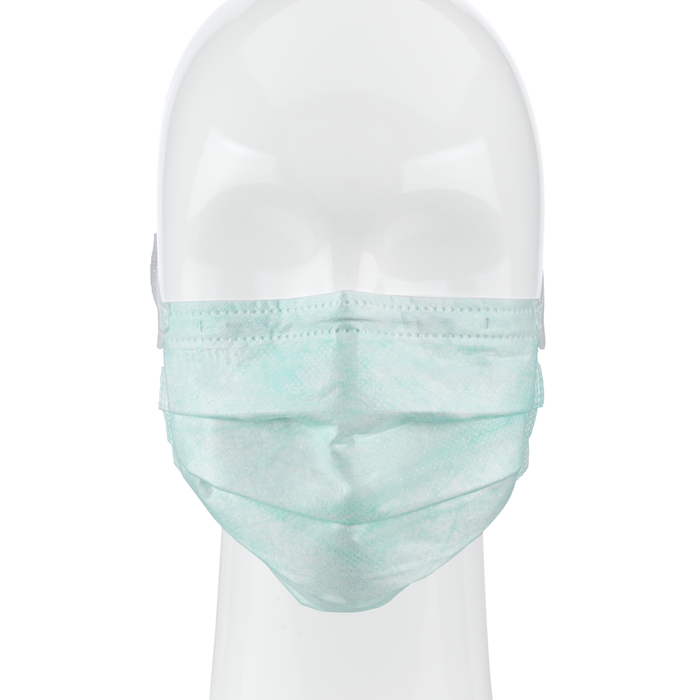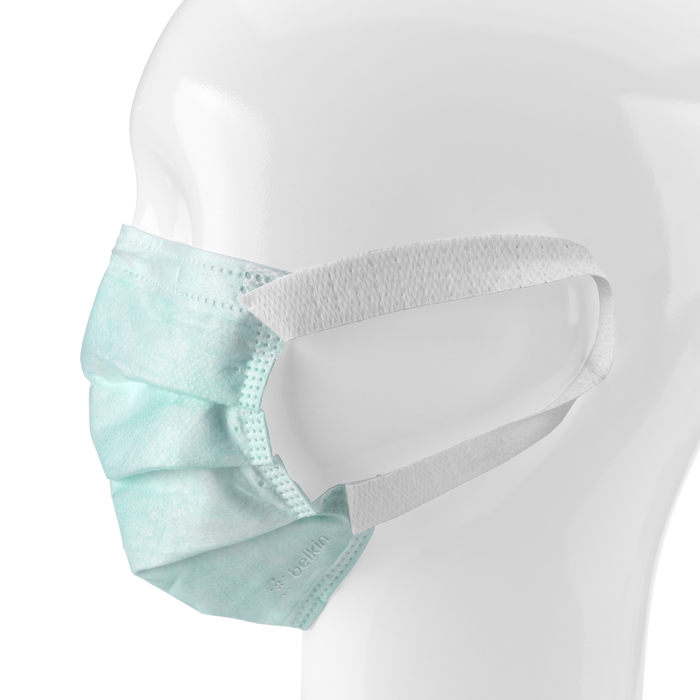 Fast and free shipping
90-Day money back guarantee
24/7 Customer support
ComfortFit Face Mask (Box of 30)
Price reduced from

$19.99

to
$9.99
Free 2-day shipping on orders over $125 or more.
FREE Standard Shipping on orders of $50 or more
This product usually ships within 1-2 business days.
PEACE OF MIND, COMFORTABLE FIT
On the frontline or standing in any line, you're always covered with this face mask. The single-use, disposable Belkin Face Mask provides a simple, reliable, and comfortable way for you to help cover the nose and mouth in accordance with CDC recommendations. The ComfortFit and easy-to-use loops allow you to shop, work, or run errands without painful pinching or pulling. Simple by design, the pleated mask includes a nose clip to reduce air gaps and expands to fit your face. Each box contains 30 masks for your convenience.
COMFORTFIT EAR LOOPS
The patented Z Fold ear loops are designed to reduce pressure on your ears while providing a secure fit. The soft and elastic nonwoven material is comfortable, even with extended wear.
SOFT & BREATHABLE 3-PLY MATERIAL
Three layers of soft, non-latex, breathable fabric make this face mask an effective option wherever face coverings are recommended.
ONE SIZE FITS MOST
An easy solution for everyone, these masks are designed to be one size fits most. A perfect solution for anybody who wants to follow CDC recommendations for safety when out and about.
QUALITY YOU CAN COUNT ON
Since 1983, the Belkin name has been synonymous with quality, reliability and efficiency. Like all our products, our face mask is simple and easy to use.
At a Glance:
Comfort-fit ear loops
Made with 3 layers of soft, non-latex, breathable fabric
Nose clip for performance and comfort
Single-use and easily disposable
30 masks per box
Dimensions:
Package Includes:
Return Policy:
Due to the nature of the product type, no returns or refunds can be offered on this item.
Not Recommended For:
Use in any surgical setting or where significant exposure to liquid, bodily or other hazardous fluids may be expected;
Use in a clinical setting where the infection risk level through inhalation exposure is high; or
Use in the presence of a high intensity heat source or flammable gas.
Please be advised:
The product has not been FDA cleared or approved.
The product has been authorized by FDA under an EUA for use as source control by the general public as well as by HCP in healthcare settings as to help prevent the spread of infection or illness during the COVID-19 pandemic.
Contact
Learn More About How to Order Belkin Face Masks in Bulk