https://www.belkin.com/30w-or-32w-usb-c-pd-usb-a-car-charger/P-F7U100-S.html
BoostCharge
30W or 32W USB-C PD + USB-A Car Charger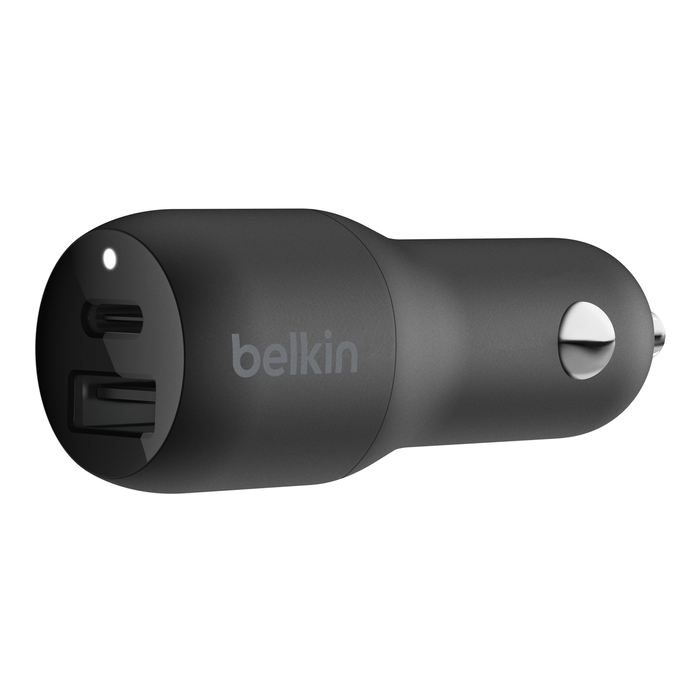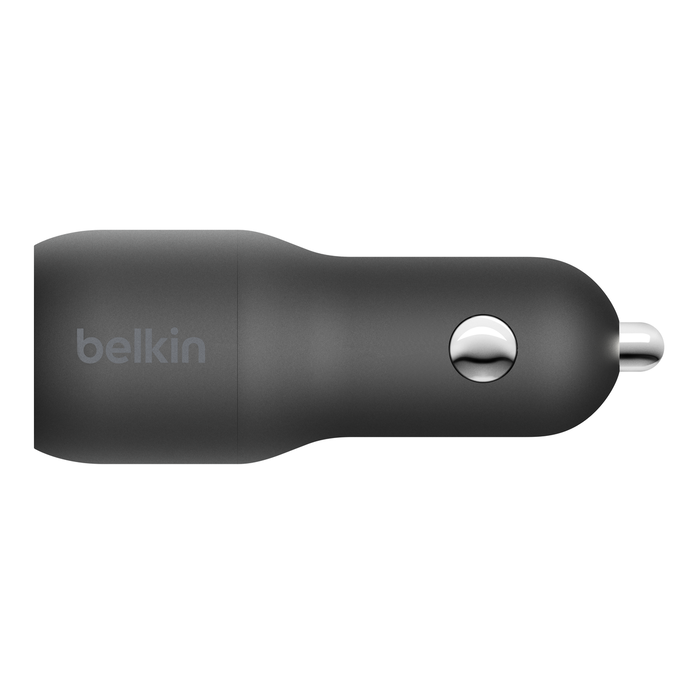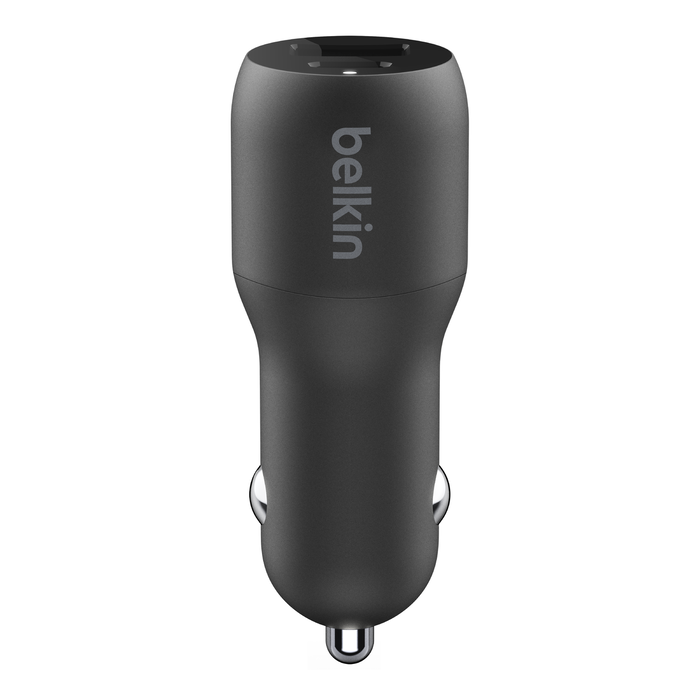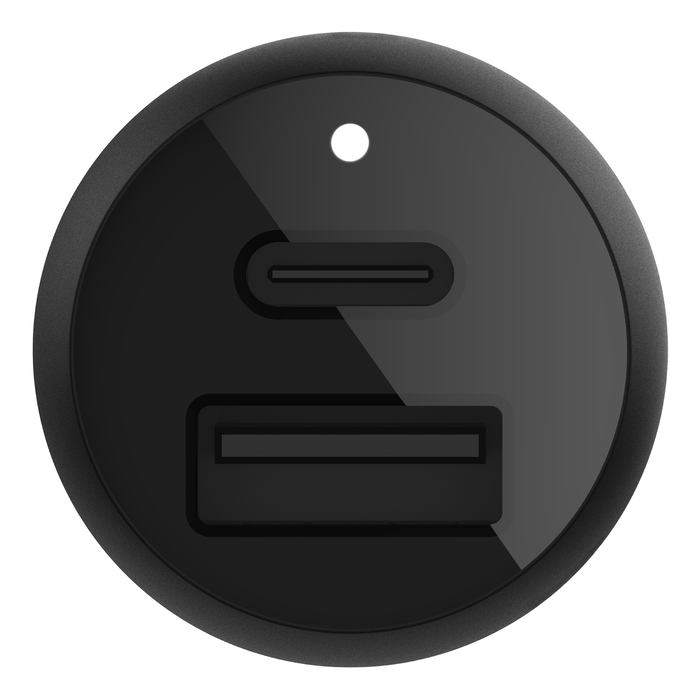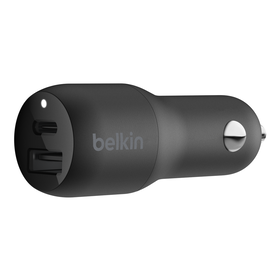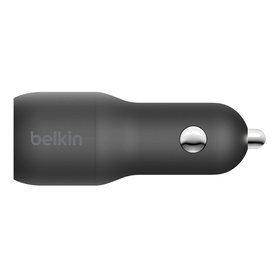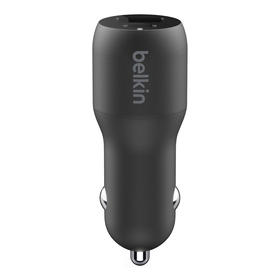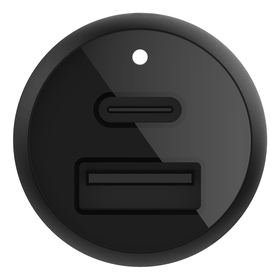 Fast and free shipping
90-Day money back guarantee
24/7 Customer support
BoostCharge
30W or 32W USB-C PD + USB-A Car Charger
$60 off and FREE Smart Light Switch with purchase of $200+ or,
$30 off with purchase of $125+ or,
$15 off with purchase of $80+.
Discount and free gift (if applicable) is automatically applied at checkout with code GIFT23.
FREE 2-Day Shipping on orders of $125 or more
FREE Standard Shipping on orders of $50 or more
This product usually ships within 1-2 business days.
CHARGE IN THE FAST LANE
Harness the charging speed of USB-Power Delivery in your car with this small, powerful 30 or 32-watt charger. An 18 or 20-watt USB-C-PD port charges your iPhone 8 or later from 0-50% in 30 minutes, and other smartphones and tablets at optimal speeds.* An additional 12-watt USB-A port charges a second device at the same time, to keep all your tech fully charged on the road.
THE BELKIN DIFFERENCE
Pioneer in technology and innovation for over 35 years
Certified by the USB Implementers' Forum for compatibility and quality you can count on
Rigorous testing ensures lasting quality – for more on our testing procedures, see Why Belkin
2-Year product warranty and a $2,500 Connected Equipment Warranty provide added peace of mind
CHARGE 0-50% IN 30 MINUTES
This 30 or 32-watt USB-PD charger supports Fast Charge via the 18 or 20-watt USB-C port, to take your iPhone battery from 0-50% in just 30 minutes.* Just connect to the charger. For more on fast charging, visit the USB Power Delivery article at our online resource center. 18 or 20-watt also means fastest possible charging for other smartphones and tablets too. Check compatibility to find your device.
NO-ONE LEFT BEHIND
An additional 12W USB-A port charges a second device at the same time, so you can keep all your devices charged when you're behind the wheel. 12W provides faster charging for many smartphones, tablets and other devices that connect via USB-A.
BIG POWER, SMALL CHARGER
Measuring in at 54 by 20mm/2.1 by 0.8in. for a non-intrusive fit, this compact car charger might surprise you. Don't be fooled by the size – with 30 or 32-watts total power plus USB-Power Delivery, there's a lot of tech inside.
PROTECTION FOR ALL YOUR TECH
We offer a 2-year product warranty for your 30W or 32W USB-C PD + USB-A Car Charger. We also provide a further warranty that covers your connected equipment from damage, up to $2,500.
Specs:
26 x 26mm/1.02 x 1.02in.
70.11mm/2.76in.
Package Includes:
30W or 32W USB-C PD + USB-A Car Charger