https://www.belkin.com/ph/usb-c-5-in-1-hub-plus-100w/P-AVC004.html
USB-C 5-in-1 Hub Plus 100W
SKU: AVC004btBK / B2B SKU: AVC004BK-BL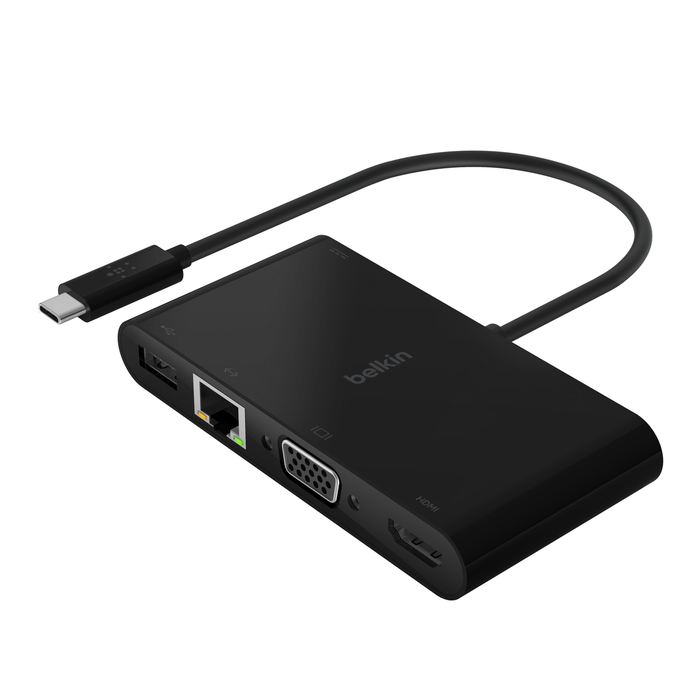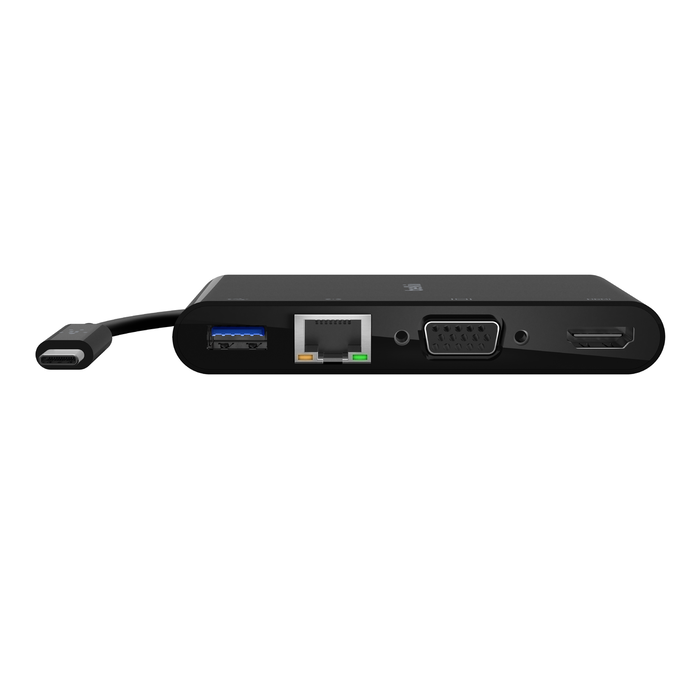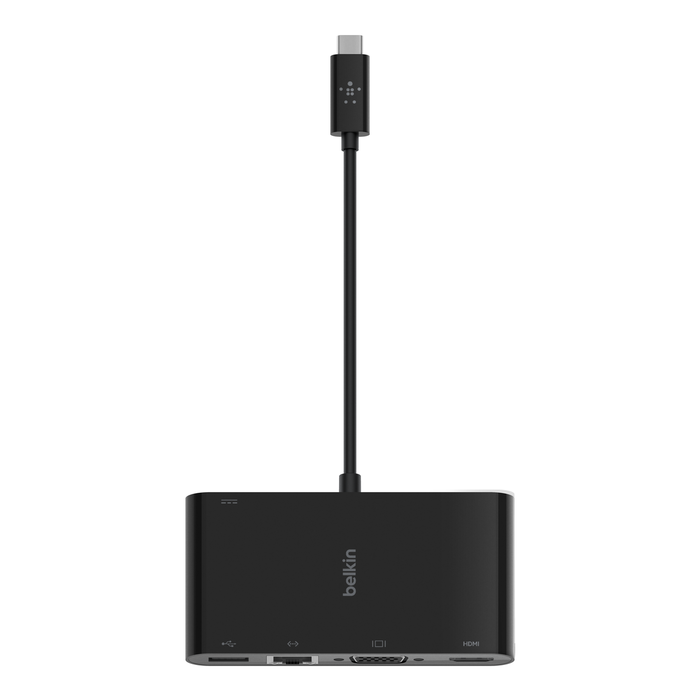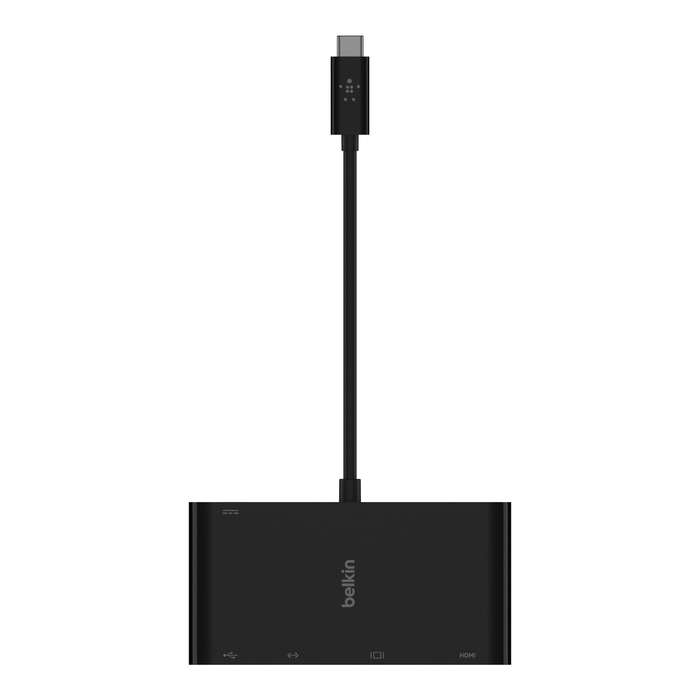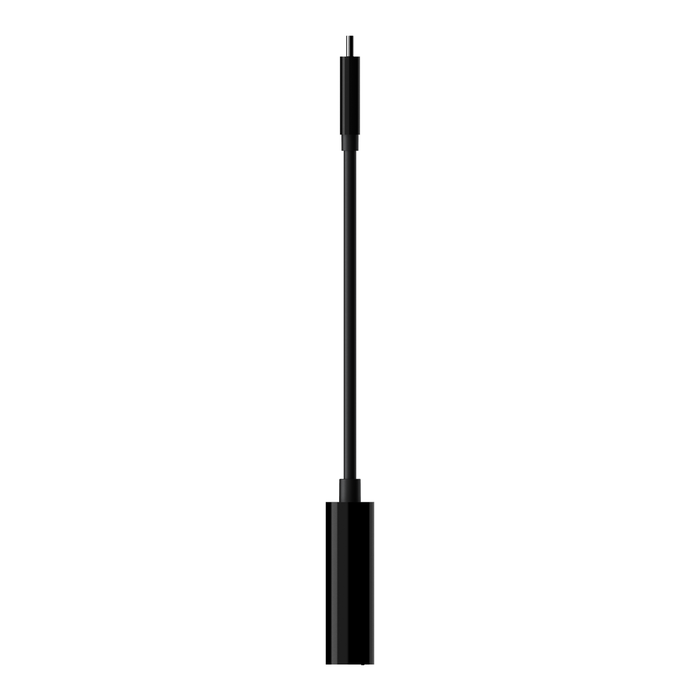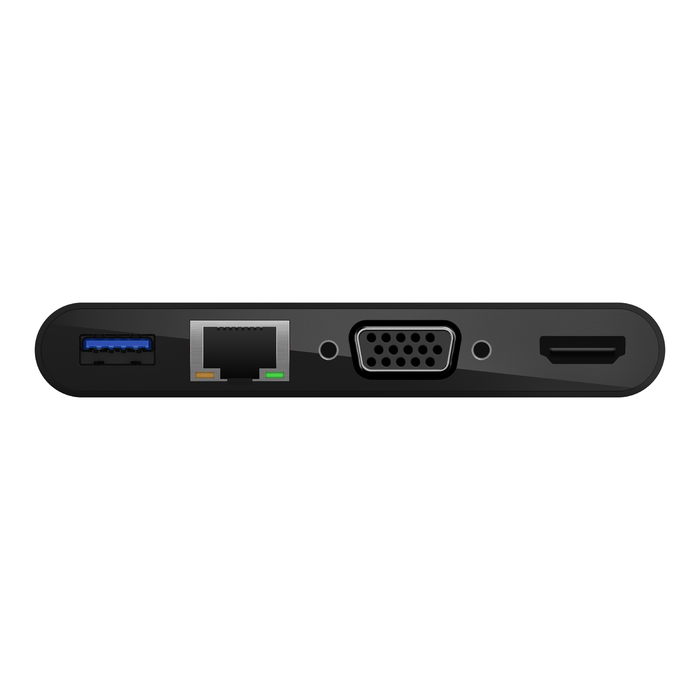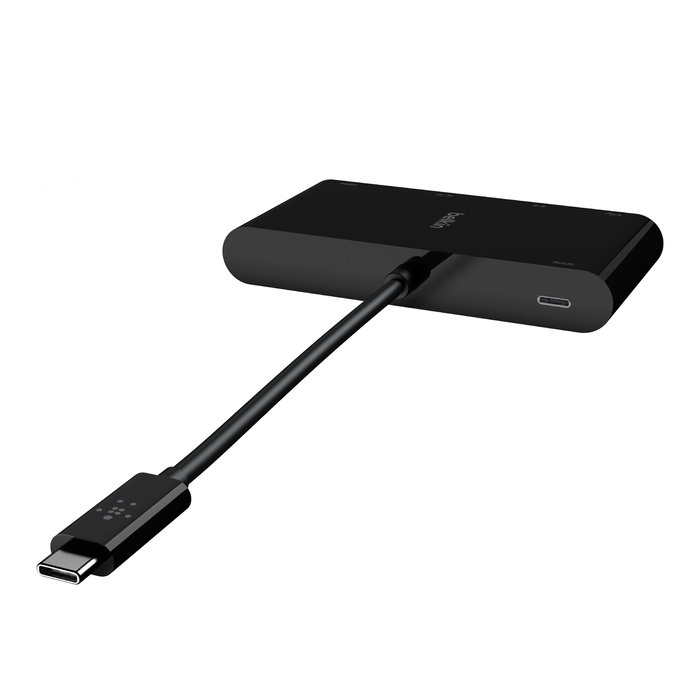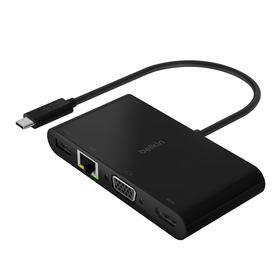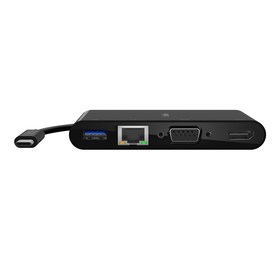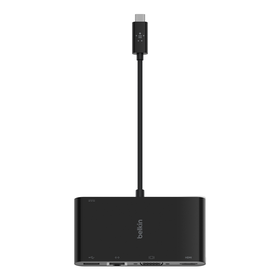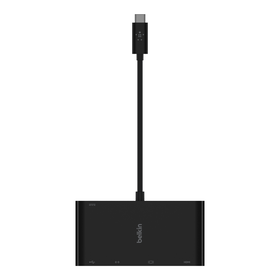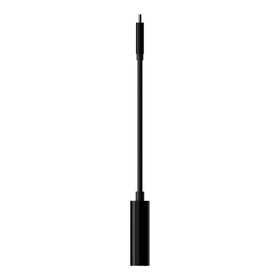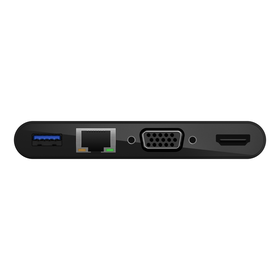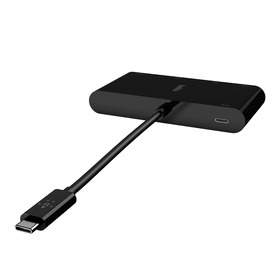 USB-C 5-in-1 Hub Plus 100W
iPad Pro (12.9") 5th Gen
iPad Pro (12.9") 4th Gen
MacBook Air M2 (2022)
MacBook Pro 13" M2 (2022)
MacBook Air 13" M1 (2020)
MacBook Pro 13" M1 (2020)
iPad mini 6th Gen
Mac mini M1 (2020)
Physical Specifications
USB-A 3.2 Gen1 x 1 (5Gbps, 5V=0.9A)

HDMI 1.4 (4K 30Hz) (VGA/HDMI either one display output at a time)

VGA (1080 60Hz)

Gigabit Ethernet (1GbE)

USB-C PD (DATA + Charging, Input 100W, Output 85W)

Built in cable
PLUG, PROJECT, AND POWER UP
Keep watching and stay charged with a multimedia adapter that enables up to 100W of pass-through power. The five-port adapter supports Gigabit Ethernet, USB-A 3.0, VGA, 4K HDMI, and data transfer through USB-C®, making it the perfect tool in meetings, auditoriums, classrooms, or on the go. This simple plug-and-play technology is compatible with Mac and Windows laptops and USB-C devices.
CONNECTED WITH USB-C
A dedicated, tethered USB-C cable anchors your adapter and provides seamless compatibility with Mac and Windows laptops and other USB-C devices alike.
PASS-THROUGH POWER
Charge your screens and accessories while sharing or projecting content. This adapter features a USB-C port that supports data transfer and pass-through charging up to 100W, minus 8W for the hub's operation. Recommend using minimum 65W charger (not included) which will deliver up to 57W pass-through charge while using other hub functions. Actual performance will vary depending on laptop specifications and requirements. Please visit our help center for more information regarding the power behavior.
Specs:
Width: 103mm / 4"
Height: 15.5mm / 0.61"
Length without cable: 52mm / 2"
Cable Length: 150mm / 5.9"
At a Glance:
Multi-port adapter with USB-A 3.0, VGA, and 4K HDMI ports
Connects to your device's USB-C port
USB-C Power Delivery up to 100W
2-year warranty
Package Includes:
USB-C Multimedia Adapter + Charge (100W)