https://www.belkin.com/ph/3-in-1-wireless-charger-with-magsafe-15w/P-WIZ009.html
BoostCharge Pro
3-in-1 Wireless Charger with MagSafe 15W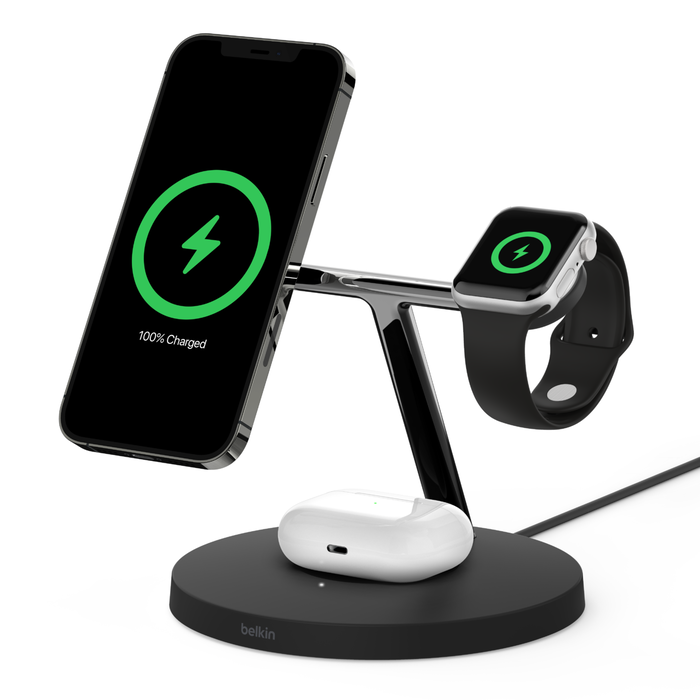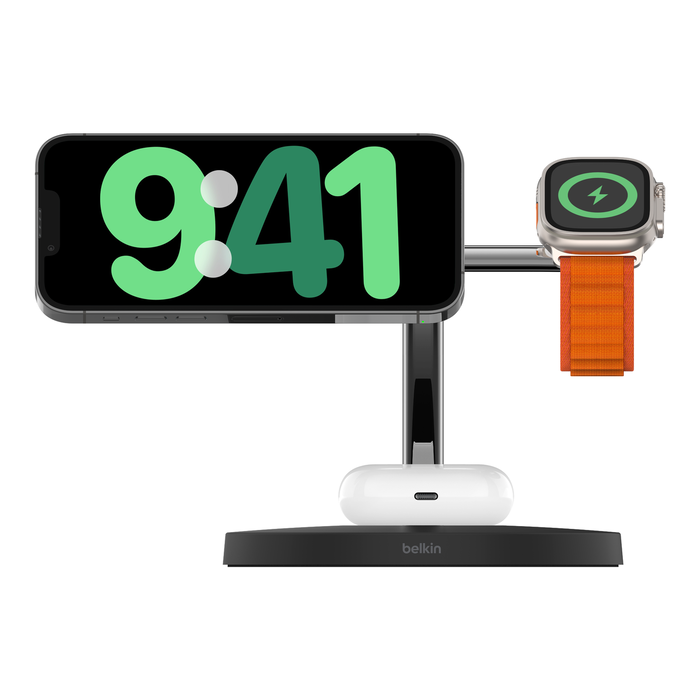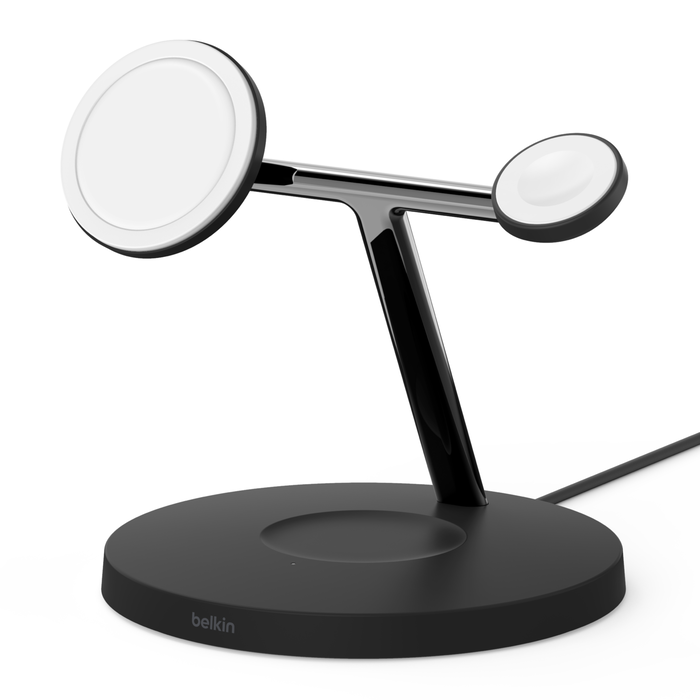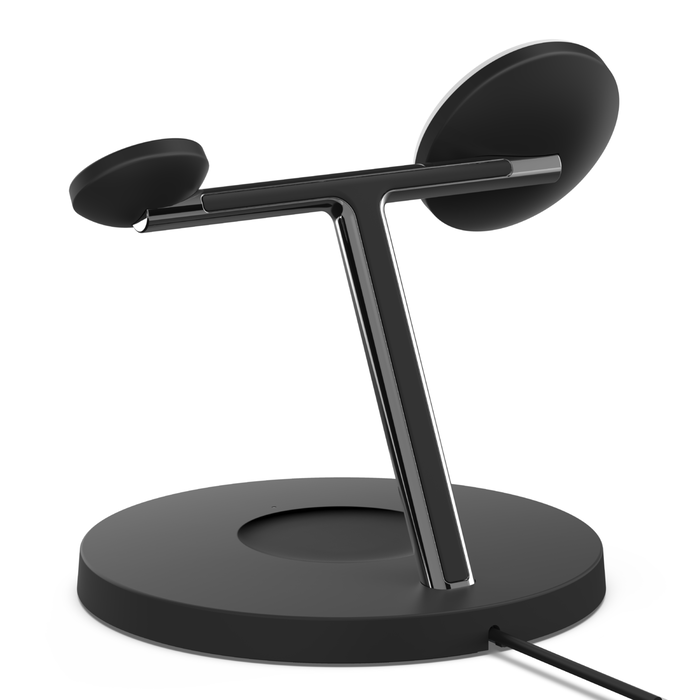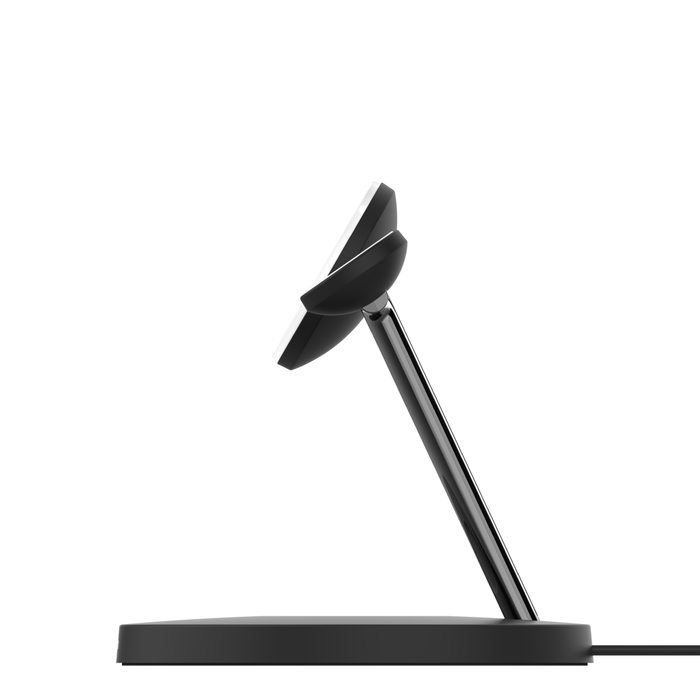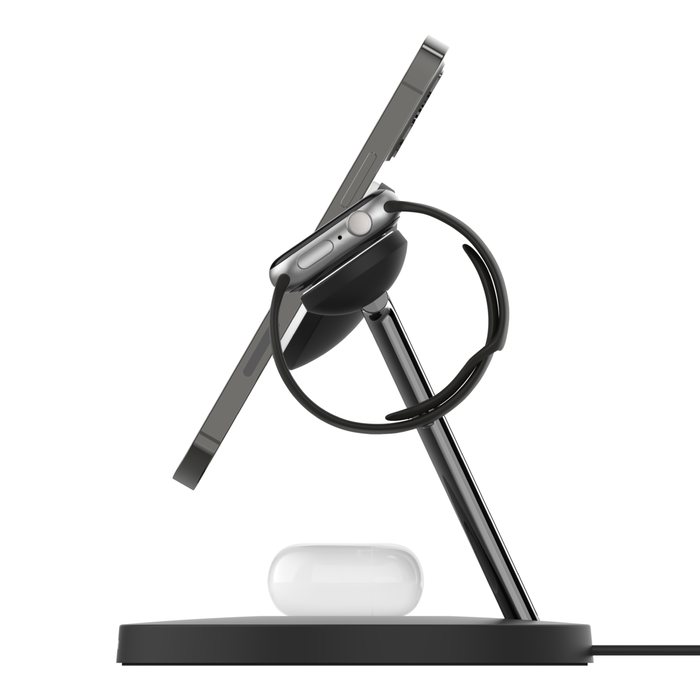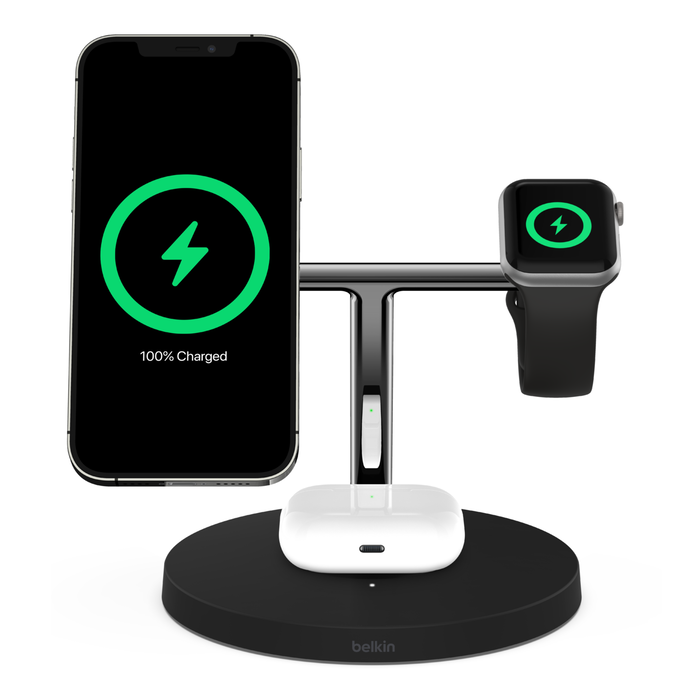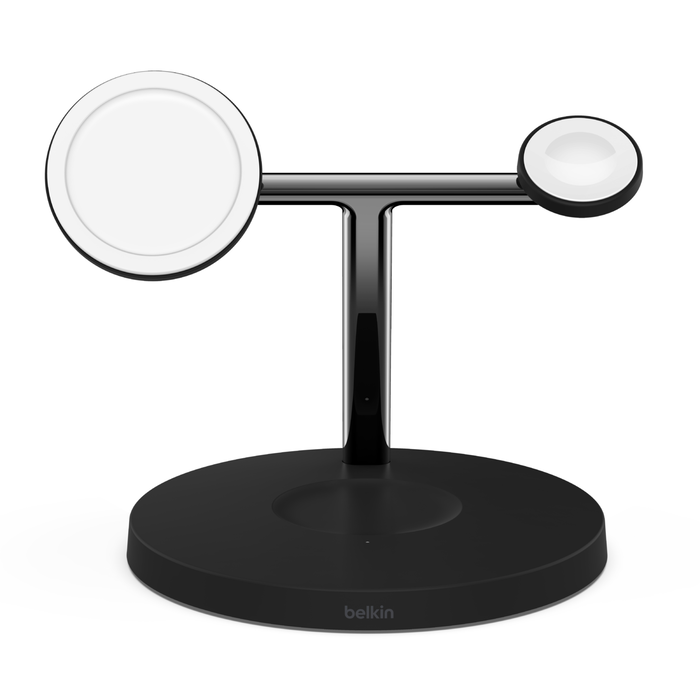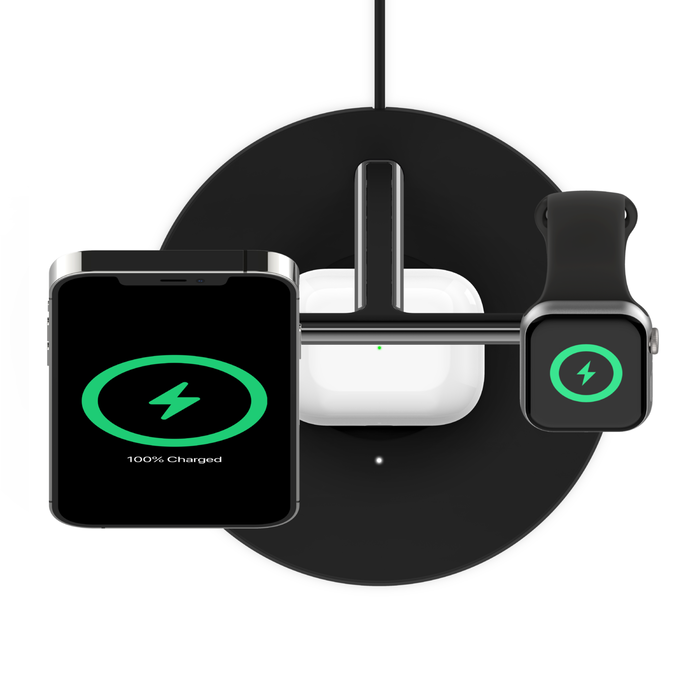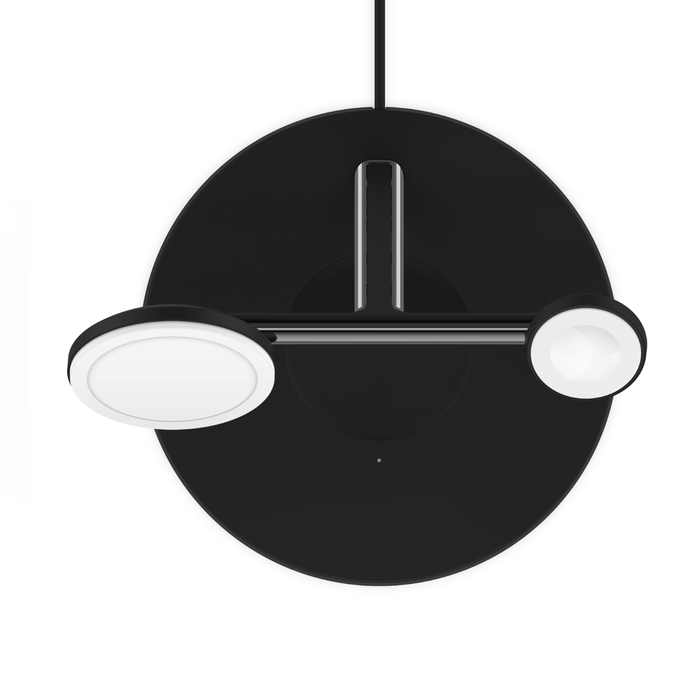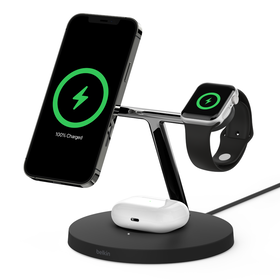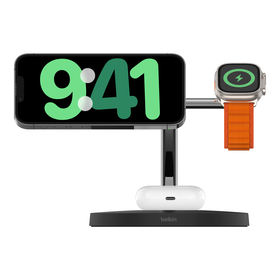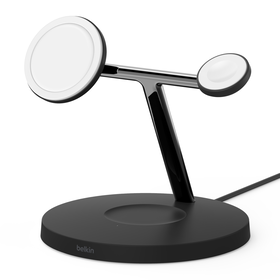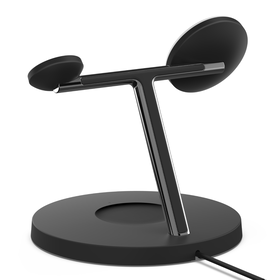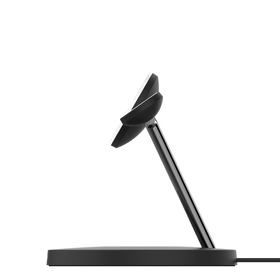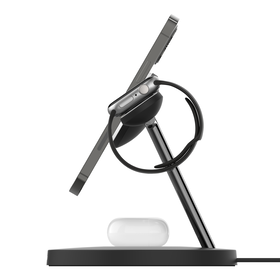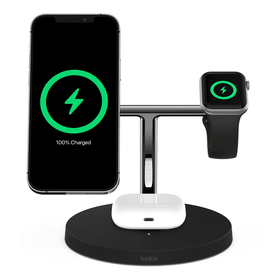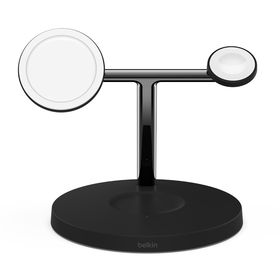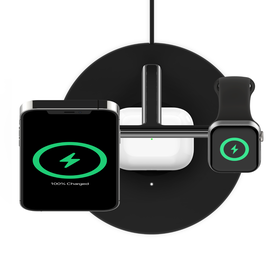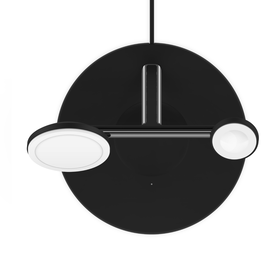 BoostCharge Pro
3-in-1 Wireless Charger with MagSafe 15W
Apple AirPods Pro
Apple AirPods 2nd gen
Apple Watch Series 1
Apple Watch Series 2
Apple Watch Series 3
Apple Watch Series 4
Apple Watch Series 5
Apple Watch Series 6
Apple Watch Series 7
Apple Watch SE
iPhone 15
iPhone 15 Pro
iPhone 15 Plus
iPhone 15 Pro Max
iPhone 14
iPhone 14 Pro
iPhone 14 Plus
iPhone 14 Pro Max
iPhone 12
iPhone 12 mini
iPhone 12 Pro
iPhone 12 Pro Max
iPhone 13
iPhone 13 mini
iPhone 13 Pro
iPhone 13 Pro Max
Apple Watch Series 8
Easy Magnetic Alignment
The new MagSafe technology for iPhone 15 / 14 / 13 / 12 models delivers seamless alignment and fast wireless charging every time for the easiest way to charge yet. This iMore Best of winning charging stand provides a secure connection for your new iPhone, even when your group text has it buzzing nonstop. Plus, Belkin is the #1 third-party seller of MagSafe chargers,† so you know you're in good hands.
"This multi-device charger is the easiest to use and the best looking, and it offers the fastest possible wireless charging speeds."
Read the Review
15W Faster Wireless Charging
Safely get the fastest possible charge for iPhone 15/14/13/12 series. Delivering up to 15-watts, you can get a power boost while getting ready in the morning or between meetings.
Charge All Your Apple Gear, All at Once
Charge your iPhone, Apple Watch, and AirPods at the same time with our MagSafe 3-in-1 Wireless Charger. There's a 15-watt MagSafe wireless charging stand for your new iPhone, a magnetic charging module for Apple Watch, and a pad to wirelessly charge your AirPods.
Architecturally Inspired Design
Premium finishes like stainless steel complement iPhone 15/14/13/12 series and other Apple devices. The bold, modern design fits perfectly in any space, from office to living room.
Charge in Portrait or Landscape
Scroll through chats in portrait and rotate to watch videos in landscape. The MagSafe connection allows for a floating-like experience.
Compatible with Official MagSafe Cases
Keep charging simple and your iPhone 15 / 14 / 13 / 12 safe. The BoostCharge Pro 3-in-1 Wireless Charger with MagSafe works with official MagSafe cases, just set your iPhone, case and all, against the magnetic surface and go.
LED Indicates Charging Status
A white LED light confirms your AirPods are aligned and charging optimally. An amber LED light alerts you when your AirPods aren't aligned or there's another object getting in the way of your charge.
At a Glance
Charge three devices – iPhone 15/14/13/12 iPhone series, Apple Watch, and AirPods – all at once
Up to 15W faster wireless charging
Seamless MagSafe wireless charging experience
Architecturally inspired design
Charge in any orientation
Compatible with iPhone and ready for StandBy
LED light indicates proper and safe charging
Compatible with official MagSafe cases
#1 Selling 3rd Party of MagSafe Chargers
2-year warranty, Connected Equipment Warranty $2500
Don't place credit cards, security badges, passports, or key fobs between your iPhone and MagSafe Charger, because this might damage magnetic strips or RFID chips in those items. If you have a case that holds any of these sensitive items, remove them before charging or make sure that they aren't between the back of your device and the charger.