https://www.belkin.com/in/usb-c-7-in-1-multiport-adapter/INC009btSGY.html
Connect
USB-C® 7-in-1 Multiport Adapter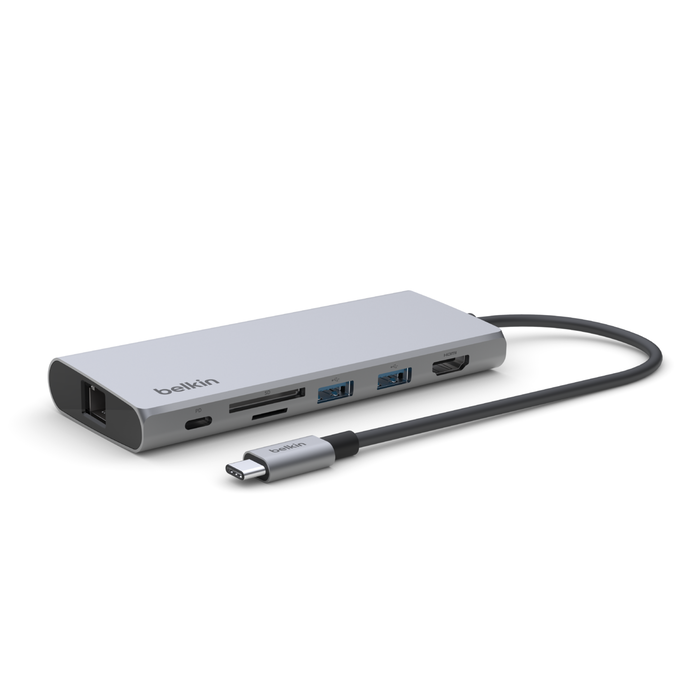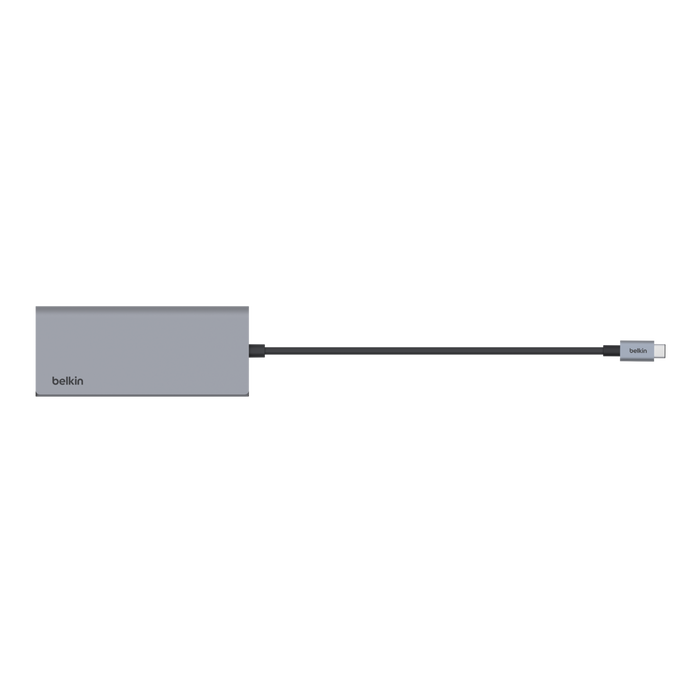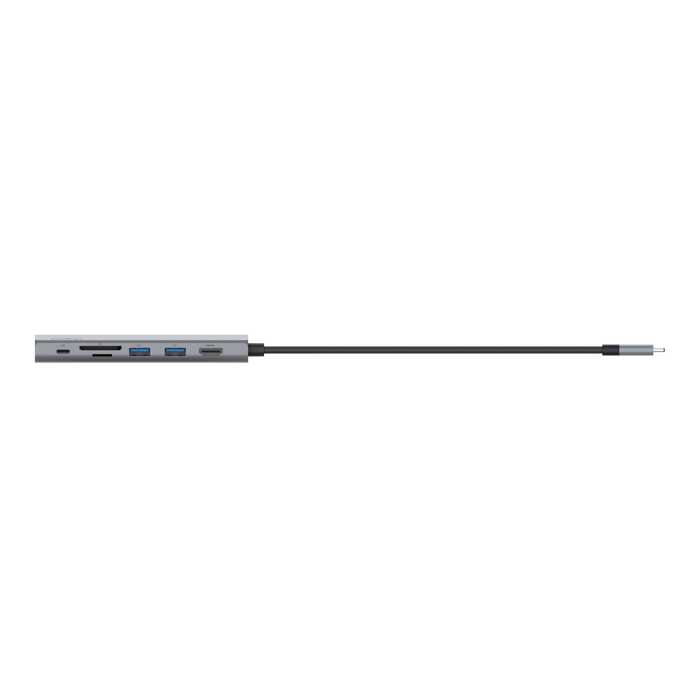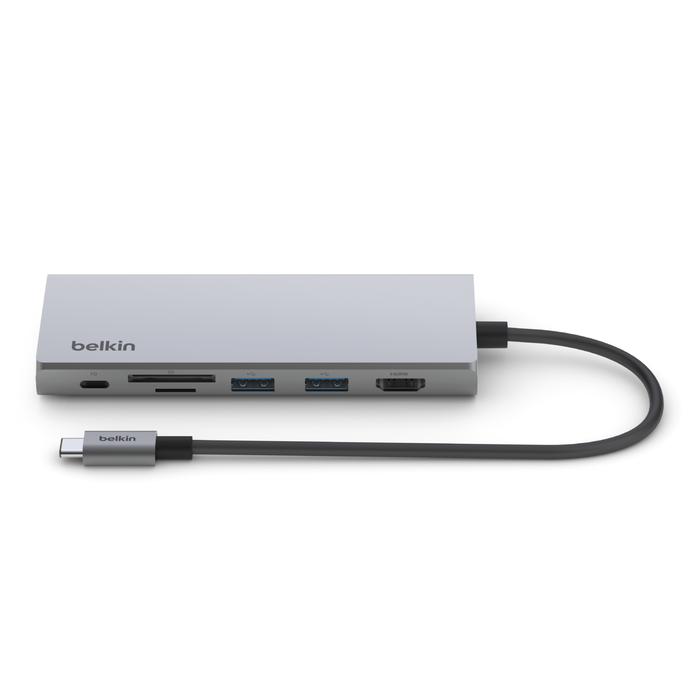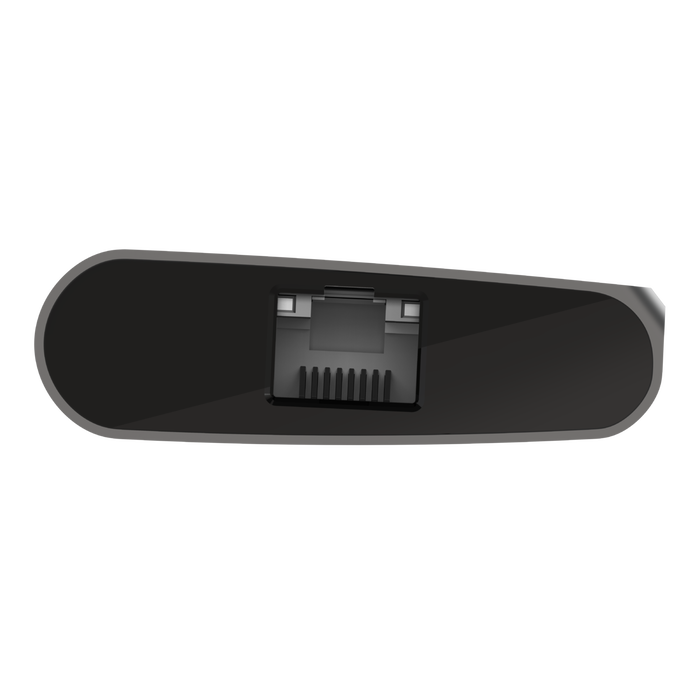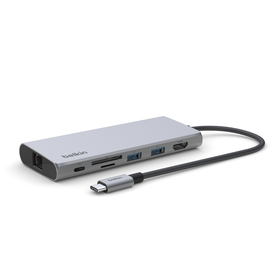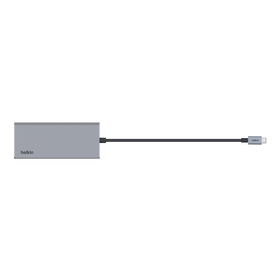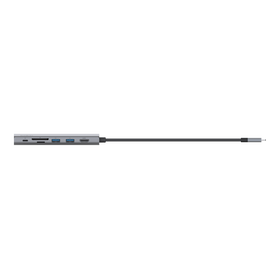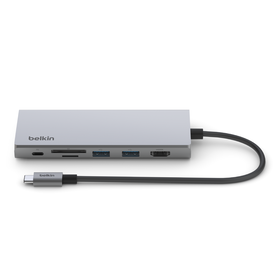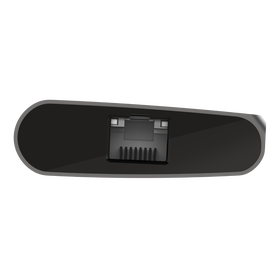 Connect
USB-C® 7-in-1 Multiport Adapter
Create a powerful workstation wherever you are with this USB-C 7-in-1 Multiport Adapter. Connect 4K video, power, peripherals, internet, and more to your MacBook, Chromebook, or PC laptop through one USB-C port.
7 ports: 2x USB-A 3.1 Gen 2, USB-C 100W PD 3.0, 4K HDMI 2.0, SD 3.0 card reader, microSD 3.0.
Universal compatibility for MacBook, Chromebook, and PC
USB-A ports supply up to 10Gbps of data transfer speed
Supports up to 4K @ 60Hz through the HDMI port
Pass-through charging up to 100W avoids choosing between port expansion and power
Access fast and reliable internet through 2.5 Gigabit Ethernet port
Easily connect longer USB-C tethered cable (8.6'') without tangling or dangling
Connect USB-C® 7-in-1 Multiport Adapter
MacBook Air 15" M2 (2023)
Dimensions (LxWxH)
4.9 in. x 2.0 in. x 0.6 in.
Physical Specifications
USB-C 3.2 Gen 2 * 1 (10Gbps Data + USD-PD charging, Max Input 100W, Output 85W)

USB-A 3.2 Gen2 * 2 (10Gbps, 5V =1.5A & 5V =0.9A)

HDMI 2.0 * 1 (4K 60Hz)

2.5 GbE Ethernet

SD card * 1 (SD 3.0/ UHS-I, 104MB/s Max)

Micro SD Card * 1 (SD 3.0, UHS-1, 104MB/s Max)

Built in cable
Integrated/Included Cable Length
8.6 in. tethered USB-C cable