https://www.belkin.com/th/P-F7U046.html
BoostCharge
BOOST↑CHARGE™ Power Bank 10K with Lightning Connector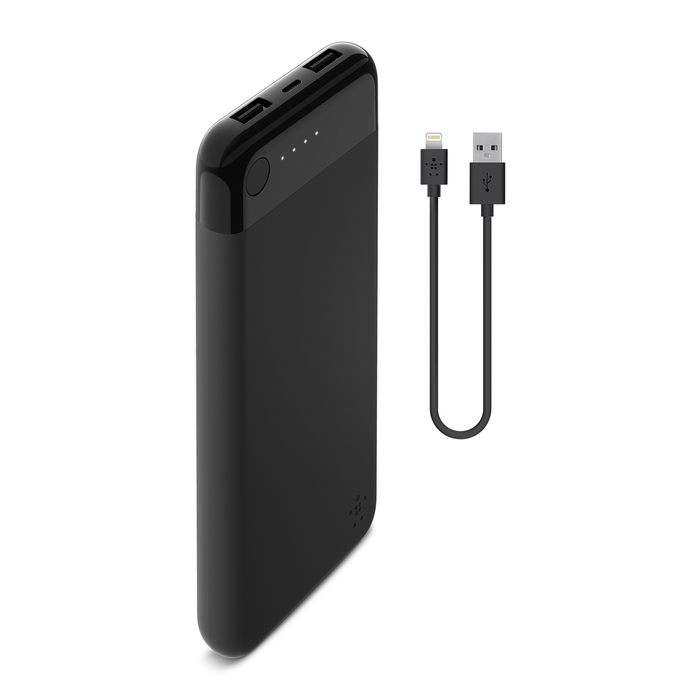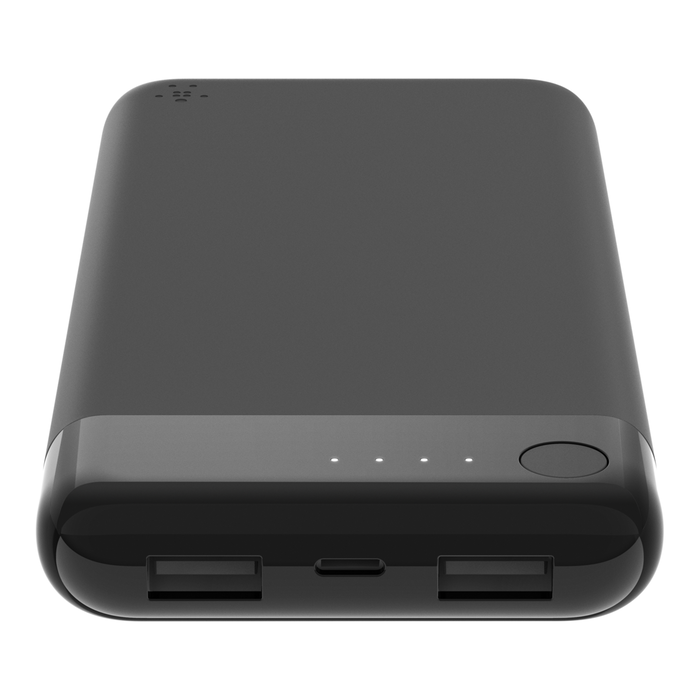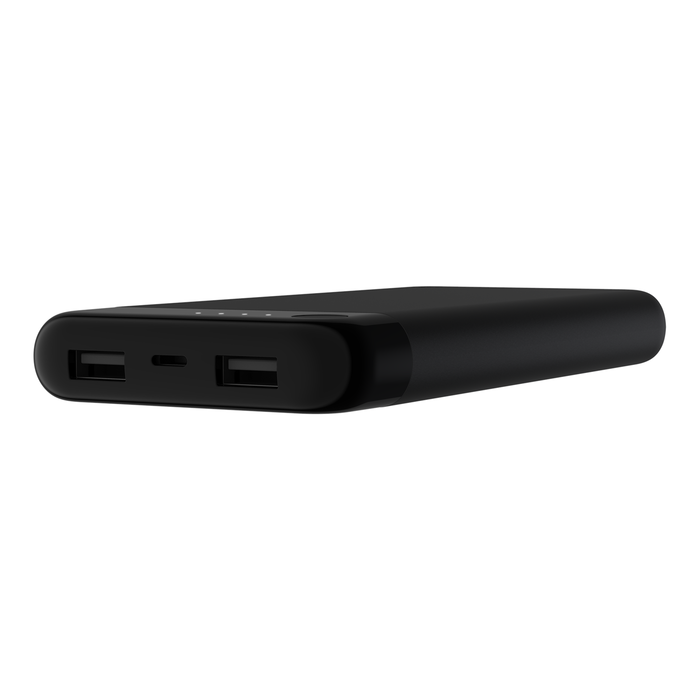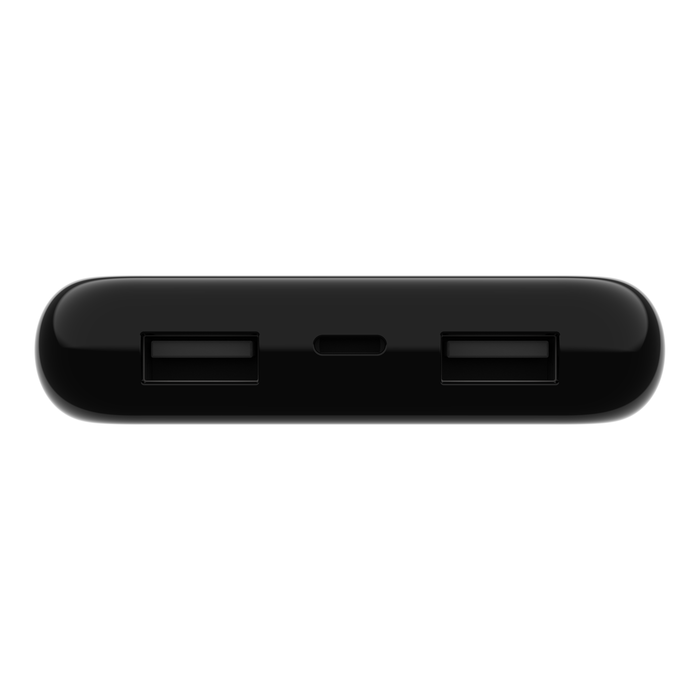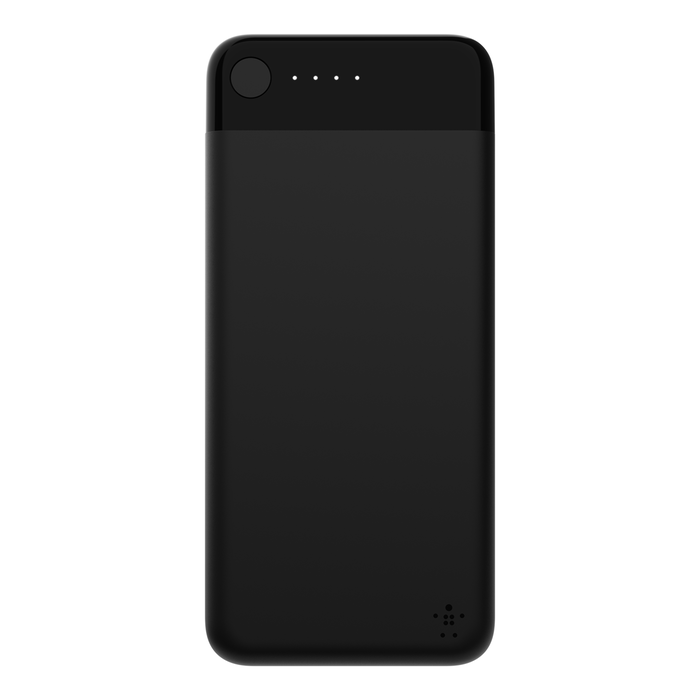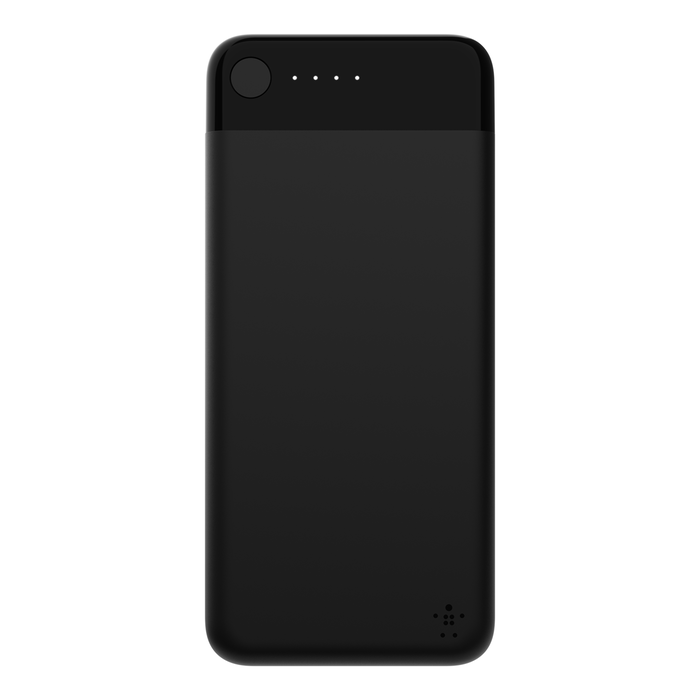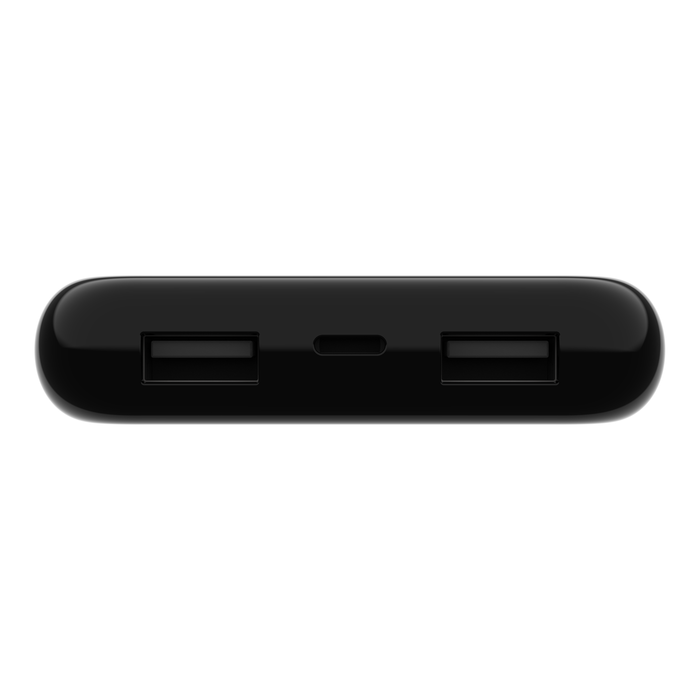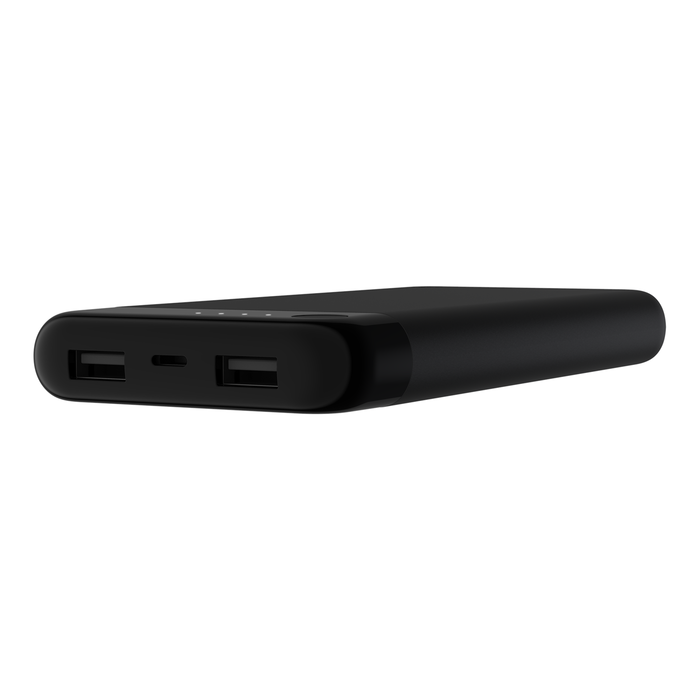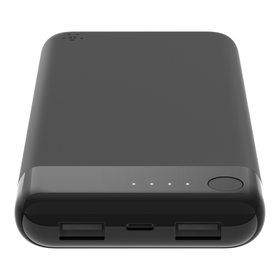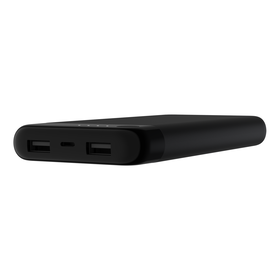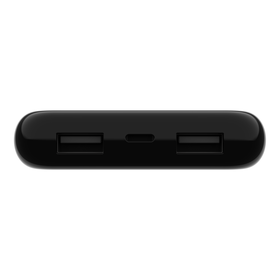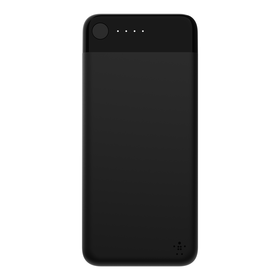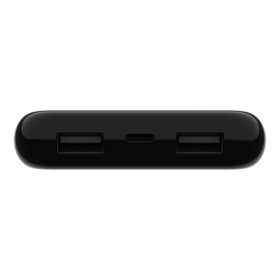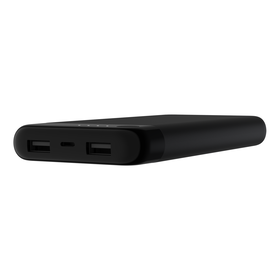 BoostCharge
BOOST↑CHARGE™ Power Bank 10K with Lightning Connector
iPad 2
iPad (2018)
iPad Air 2
iPad Air
iPad Pro (12.9") 2nd Gen
iPad mini
iPad mini 2
iPad mini 3
iPad mini 4
iPad (2017)
iPad Pro (9.7")
iPhone 11
iPhone 11 Pro
iPhone 11 Pro Max
iPhone 7
iPhone 7 Plus
iPhone 8
iPhone 8 Plus
iPhone SE 1st Gen
iPhone X
iPhone XR
iPhone XS
iPhone XS Max
IPHONE6S
IPHONE6PLUS
IPHONE6SPLUS
IPHONE5
IPHONE6
CHARGE LIKE LIGHTNING, WITH LIGHTNING
Designed especially for iPhone and iPad, this portable power bank is the first-to-market MFi-certified power bank to recharge via Lightning connector, allowing you to use the same Lightning cable to charge the power bank, as you use to charge your iPhone. This one-cable solution makes this small, thin, lightweight power bank (aka portable charger) ideal for on-the-go charging and is fully MFi-certified to guarantee compatibility with iPhone and iPad.
Made for: iPhone, iPad
THE BELKIN DIFFERENCE
Pioneer in innovation and technology for over 35 years
Rigorously tested to ensure safe charging for users and their devices
Recharges using your Lightning cable for a one-cable on-the-go solution
Covered by a 2-year product warranty and a $2,500 Connected Equipment Warranty for total peace of mind
TRAVEL LIGHTER WITH ONE CABLE
Use your iPhone charge cable to power up your iPhone from this slim, lightweight power bank, and then use the same cable to recharge the power bank from a wall outlet. The first-to-market MFi-certified power bank to recharge via Lightning connector, it's ideal for on-the-go charging as you only need to carry one cable.
MADE FOR iPhone + iPad
Designed specifically for iPhone and iPad, this power bank comes fully MFi-certified. This guarantees compatibility with iPhone, iPad and any device that charges via Lightning connector for total peace of mind.
USE YOUR LIGHTNING DOCK TO RECHARGE
The BOOST↑CHARGE Power Bank with Lightning Connector can be recharged using a Lightning Dock designed for iPhone or iPad. Place the power bank in the dock by aligning the Lightning connectors and charging begins immediately.
70 HOURS MORE BATTERY LIFE
When you're running low and there's no AC outlet in sight, this 10000 mAh power bank will recharge your iPhone to deliver 70 more hours of battery life.* So you can keep texting, watching, calling, using GPS or browsing without interruption. Or if it's an iPad boost you need, 10000 mAH will give your iPad an extra 19 hours of battery life.*
*Based on 70 hours of video playback for iPhone 8.
THE SAFETY TRIANGLE
Belkin batteries include sensors monitoring heat, voltage and circuitry so the power bank (a.k.a. portable charger) will not overheat and harm your devices. Excess heat, voltage fluctuation or circuit abnormalities activate an override that shuts the battery down immediately for ultimate safety.
FAST CHARGING
Two USB ports charge two devices at the same time. A total output of 3.4-Amps total means fast charging for your iPhone and another USB-A device, such as an iPad. What's more, the 2.4-Amp Lightning input port means the power bank recharges at top speed, to get you powered up and on your way in record time.
KEY FEATURES AND BENEFITS
LED lights indicate charge level
12W Lightning port to fast charge power bank
1 x 12W USB to fast charge iPhone
1 x 5W USB to charge a 2nd device
Use the same cable to recharge your iPhone and the power bank†
†Cable not included
A WARRANTY YOU CAN TRUST
Belkin is dedicated to quality and provides a 2-Year Warranty with your power bank. This product is engineered and tested to function perfectly over hundreds of battery cycles, ensuring flawless performance even with heavy use.*
The Belkin product warranty also extends to protect your connected devices for added peace-of-mind. If your device is damaged by an electrical charge while properly connected to the charger, Belkin will repair or replace it up to a value of $2,500.
*Tested in-house over 500 battery cycles. When used an average of 3 times per week, tests indicate that the product will function as intended for a minimum of 3.2 years.
At a Glance:
First-to-market MFi-certified power bank to recharge via Lightning connector
One cable recharges iPhone/iPad and power bank
10000 mAh provides 70 extra hours battery life
2 x USB-A ports (3.4A total) quickly charge iPhone and a 2nd device
2.4A Lightning input quickly recharges power bank
4 LED lights show charge status