https://www.belkin.com/th/P-F7M069.html
ScreenForce
InvisiGlass™ Curve Screen Protector for Samsung Galaxy S10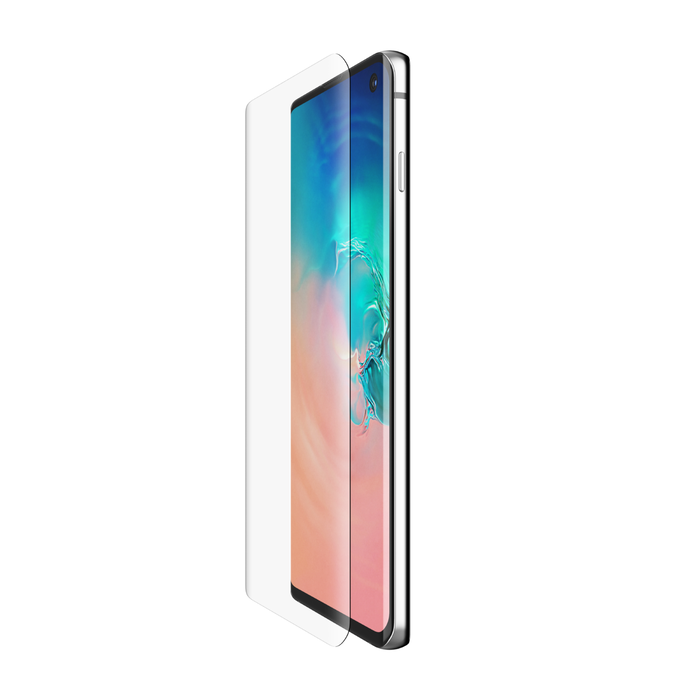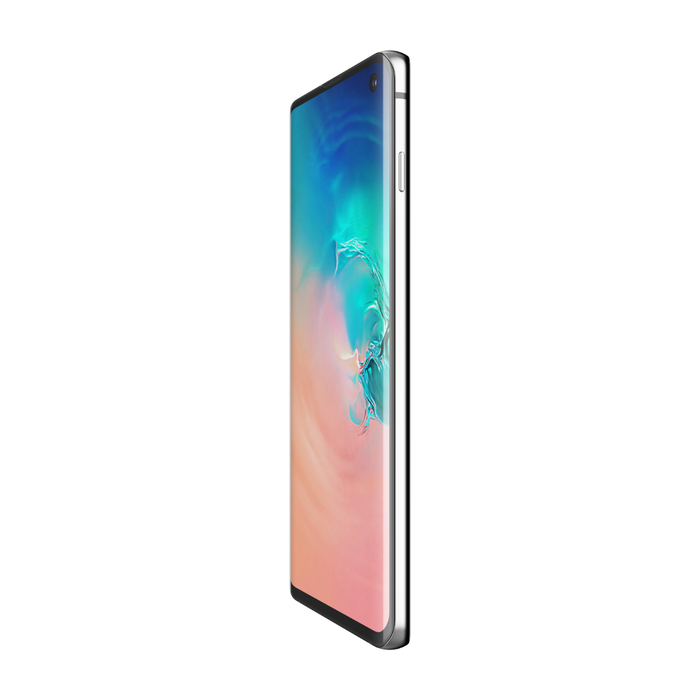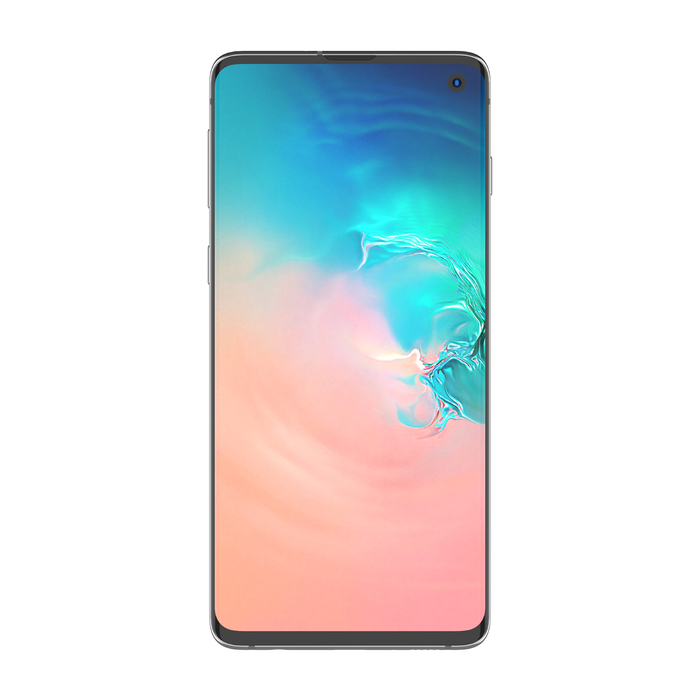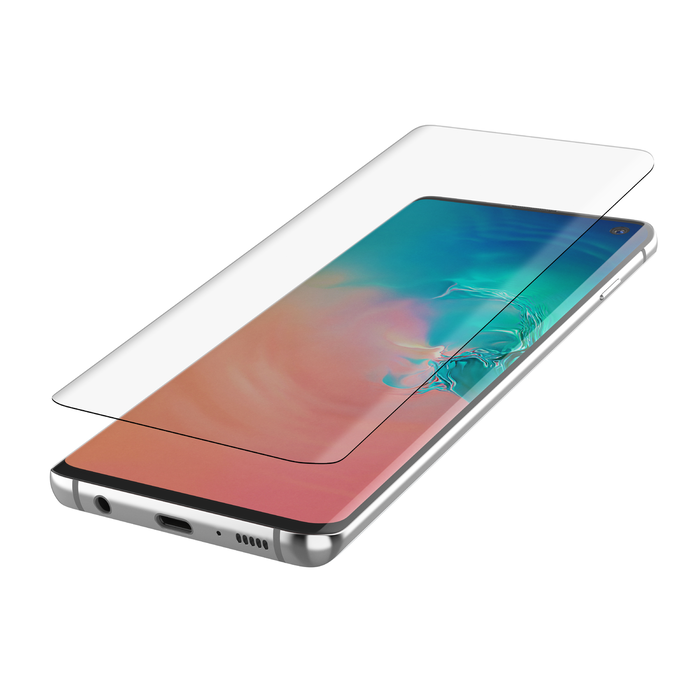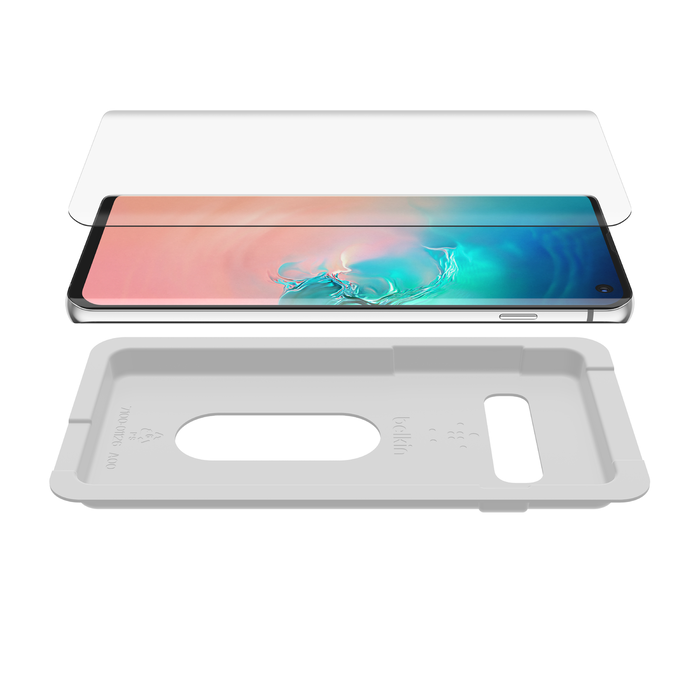 ScreenForce
InvisiGlass™ Curve Screen Protector for Samsung Galaxy S10
EDGE TO EDGE PROTECTION*
A protective layer curves at the edges to provide extended coverage and protect against impacts, scratches, and other daily wear and tear. The super-tough hybrid material retains the smooth glide and tactile experience of your new phone's screen while maintaining compatibility with its ultrasonic in-display fingerprint ID. The material also undergoes extensive testing to deliver the brightness, sharpness, and clarity you expect from your phone's screen.
THE BELKIN DIFFERENCE
Pioneer in technology and innovation for over 35 years
Screen protection that fits seamlessly along the curved edge of your screen
Manufactured using state-of-the-art facilities and premium materials for lasting quality
Rigorously tested to meet the highest standards for tactile and visual experience
ULTRASONIC SENSOR COMPATIBLE
Just touch your screen to unlock the possibilities. The SCREENFORCE™ InvisiGlass Curve screen protectors maintain access to your phone's ultrasonic sensor.
EXTENDED COVERAGE
A key ingredient in your phone's all-around protection, this screen protector curves at the edge and is specially designed to work with your phone's case**.
ULTRA-THIN AND SUPER TOUGH
We engineered an advanced hybrid material for maximum strength at only .27mm. Advanced screen protection so thin, you won't even notice it's there.
SCRATCH AND DROP PROTECTION
The superior protection of SCREENFORCE™ InvisiGlass Curve helps to prevent surface-level scratches and scuffs, while also minimizing the damage from drops and impacts. The smooth and polished coverage provides screen protection that is hard wearing and long-lasting.
CRYSTAL CLEAR
View photos and enjoy videos with pixel-perfect clarity. SCREENFORCE™ InvisiGlass screen protectors are tested using optometric standards to provide best-in-class clarity.
GLASS-LIKE FEEL
SCREENFORCE™InvisiGlass Curve screen protectors are made of premium strengthened material that provides the tactile experience you expect from your phone's screen. The anti-fingerprint coating helps preserve your screen's clarity.
KEY FEATURES AND BENEFITS
Maintains ultrasonic sensor compatibility
Edge to edge screen protection*
Scratch guard to maintain screen's pristine appearance
Precision touch sensitivity provides glass-like feel and extraordinary tactile response
Easy Align tray for simple, precise, bubble-free application
Limited Lifetime Warranty (Americas and Europe only. 2-Year Limited Warranty elsewhere)
Package Includes:
SCREENFORCE™ InvisiGlass Curve Screen Protection for Samsung Galaxy
Easy Align tray
Dust removal sticker
Cleaning cloth
*Screen protector has been optimized for case compatibility and may not reach the edge of your screen
**Compatible with most Samsung cases
†Limited lifetime warranty in Americas and Europe only. 2-Year Limited Warranty elsewhere.