https://www.belkin.com/th/P-F2CU036.html
3.0 USB-C to USB-A Adapter (USB-C Adapter)
SKU: F2CU036btBLK / B2B SKU: B2B150-BLK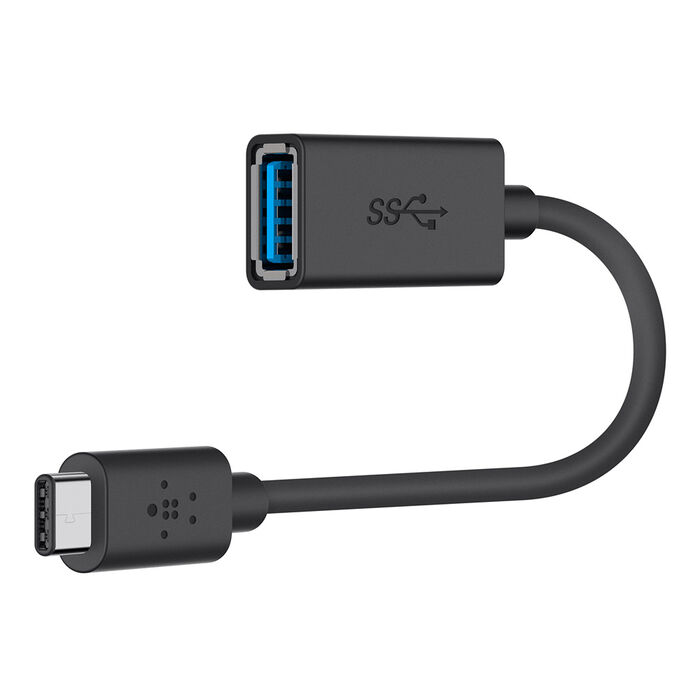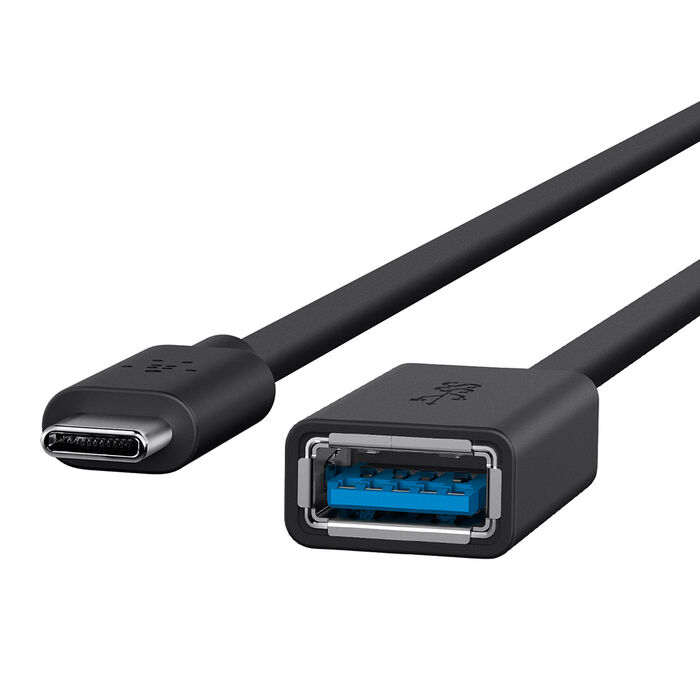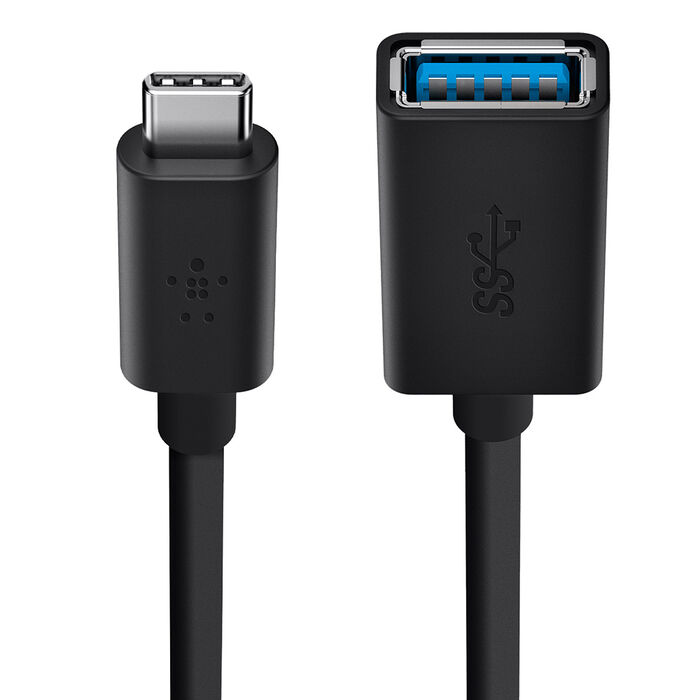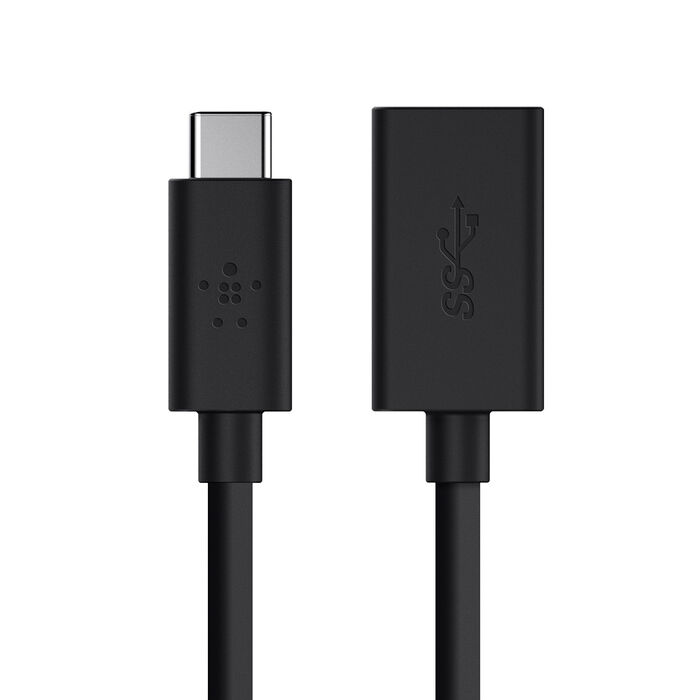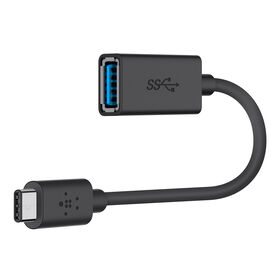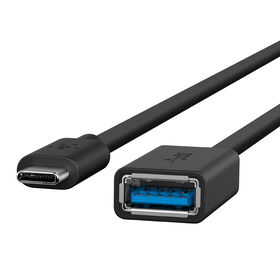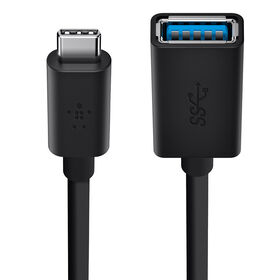 3.0 USB-C to USB-A Adapter (USB-C Adapter)
Charge & sync data to your USB-C devices at up to 5Gbps transfer speeds.
iPad Pro (12.9") 5th Gen
iPad Pro (12.9") 3rd Gen
iPad Pro (12.9") 4th Gen
MacBook Air M2 (2022)
MacBook Pro 13" M2 (2022)
MacBook Pro 14" (2021)
MacBook Pro 16" (2021)
MacBook Air 13" M1 (2020)
MacBook Pro 13" M1 (2020)
iPad mini 6th Gen
Google Chromebook Pixel
Google Pixel C
Google Pixel XL
Galaxy S20
Galaxy S21 Series
Galaxy S22 Series
Galaxy S23
Galaxy S23 Plus
Galaxy S23 Ultra
CHARGE AND SYNC YOUR DEVICES
The Belkin USB-C to USB-A Adapter lets you charge your USB-C device as well as sync your photos, music and data to your existing laptop at transfer speeds of 5Gbps. Plus, the cable also supports up to 3 Amps of power output for charging USB-C devices.
Made for: Connecting from a standard USB-A device to a USB-C (also known as USB Type-C) enabled device
POWER & CHARGE OTHER DEVICES
This USB-C cable supports up to 3A of power output and can be used for charging and powering USB-C enabled devices.
REVERSIBLE USB-C CONNECTOR
Never worry about which way to plug in again. USB-C is a new user-friendly reversible connector that allows you to connect your cable to your device in any direction.
USB-IF Certification
SuperSpeed USB Compliance means that this cable has been certified by USB-IF to meet all electrical, mechanical, and environmental standards, ensuring a superior user experience. USB-IF is a non-profit organization made up of companies that facilitate the development of high quality USB products and compliance testing.
SUPERIOR USB-C CABLE CONSTRUCTION
Precision welded metal shield to protect PCB. This also minimizes radiated emissions levels and provides additional mechanical strength.
THIS CABLE IS GREAT FOR:
iPhone
iPad
iPod
Thumb
Drive
Keyboard
Mouse
At A Glance:
Connect USB-C enabled devices (new Macbook, Chromebook Pixel) to USB-A devices and peripherals (flash drives, keyboards, mice)
Reversible USB-C connector
3A charging output
At transfer speeds up to 5Gbps
Package Includes:
3.0 USB-C to USB-A Adapter