https://www.belkin.com/ph/trueclear-curve-blue-light-screen-protector-for-samsung-galaxy-s23-series/P-OVB034.html
ScreenForce
TrueClear Curve Blue Light Screen Protector for Samsung Galaxy S23 Series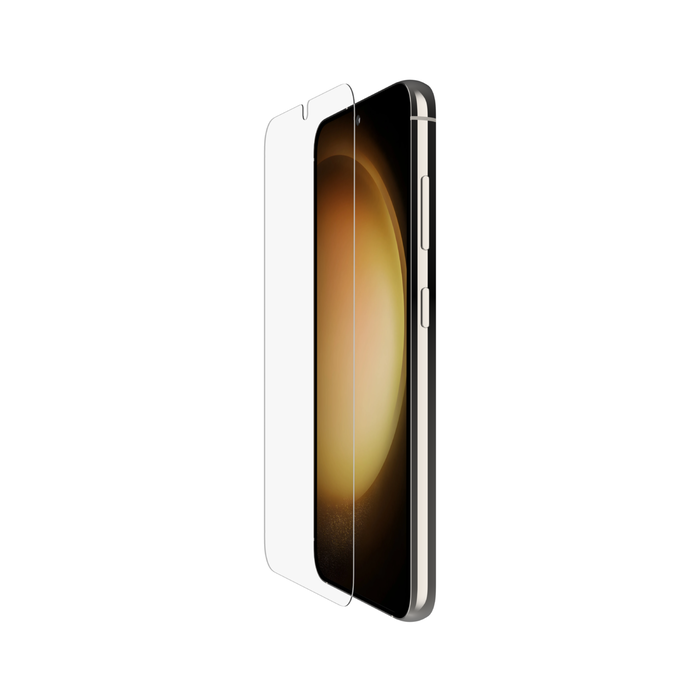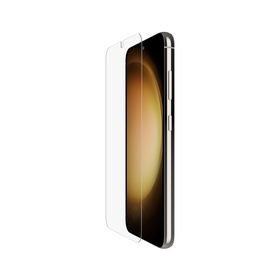 ScreenForce
TrueClear Curve Blue Light Screen Protector for Samsung Galaxy S23 Series
Get better coverage and more protection for your screen with a TrueClear Curve Blue Light Filter Screen Protector that has a premium, glass-like feel. The protector also contains a blue light filter** to offer more enjoyable screentime.
Edge-to-edge protection*
Advanced defense against impact, drops, and scratches
Reduces up to 20% of blue light**
Antimicrobial coating protects the product discoloration and degradation
Compatible with Samsung fingerprint sensor
Maintains your screen's crystal clarity and flawless tactile response
Anti-smudge and fingerprint coating
Easy Align Tray included for at-home application
ScreenForce TrueClear Curve Blue Light Filter Screen Protector
Easy Align Tray
Dust removal sticker
Cleaning cloth
*Screen protector has been optimized for case compatibility and may not reach the edge of your screen.
** Reduces light intensity and filters peak toxic blue light in 435-440nm range.