https://www.belkin.com/in/invisiglass-ultracurve-screen-protector-for-iphone/P-F8W943.html
ScreenForce
InvisiGlass UltraCurve iPhone 11 Pro/XS/X | Apple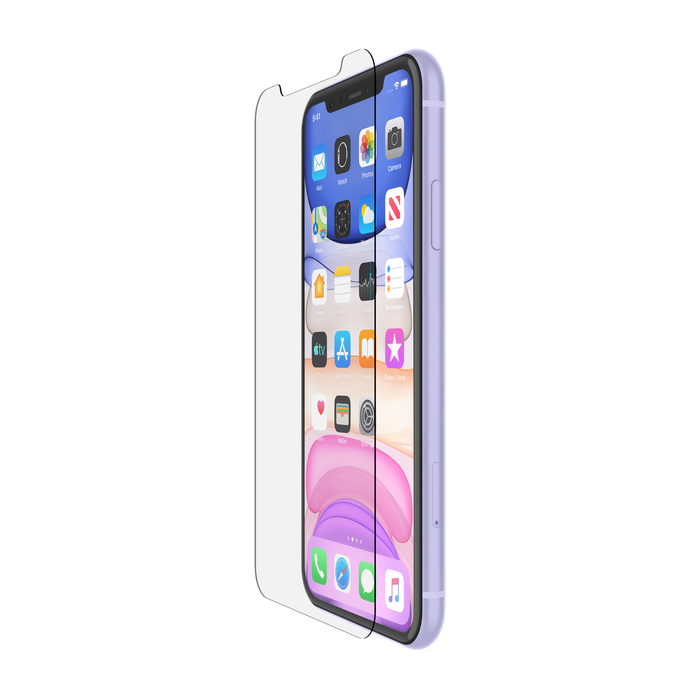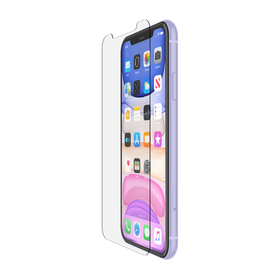 ScreenForce
InvisiGlass UltraCurve iPhone 11 Pro/XS/X | Apple
TRUE EDGE-TO-EDGE* PROTECTION
Protect your iPhone's entire screen from edge-to-edge with the InvisiGlass UltraCurve Screen Protector. Engineered with ion-exchange strengthened glass for maximum impact and scratch protection, UltraCurve's unique design seamlessly fits the curved shape of your phone's screen to provide the best protection possible. Enjoy ultra-tough protection without compromising the clarity or touch-response of your phone's screen.
Made for: iPhone 11 Pro, iPhone 11 Pro Max, iPhone 11, iPhone XS/X, iPhone XS Max, iPhone XR
THE BELKIN DIFFERENCE
The Belkin Difference: Pioneer in technology and innovation for over 35 years
40% stronger than tempered glass**
Edge-to-edge fit provides all around coverage and case compatibility
Ultra-impact protection and scratch resistance withstands hard impacts as well as everyday wear and tear
Unique Easy Align tray for practically flawless application
40% STRONGER**
Despite keeping a slim profile, InvisiGlass UltraCurve was engineered with ion-exchange strengthened glass and built for absorbing hard impacts.
The numbers speak for themselves. When tested under the same conditions, InvisiGlass UltraCurve performed to 40% stronger than tempered glass screen protectors.
EASY, PRECISE APPLICATION
InvisiGlass UltraCurve Screen Protection can be professionally applied to your smartphone by a trained professional, using a specially-developed application system. If you can't make it to your local participating retail location, we've included an Easy Align tray to add precision to any application.
MULTI-LAYER PROTECTION PACKED INTO ONLY 0.29MM
Anti-fingerprint and scratch resistance coating keeps screen clean and scratch-free
Ion-exchange chemically engineered glass provides enhanced strength while maintaining a smooth glass feel
Optically clear adhesive bonds glass to base for ultimate screen clarity
Fluid adhesive prevents gaps
FULL COVERAGE, NO QUESTION
Subtle design details make this edge-to-edge screen protection fully case compatible with most Belkin and Apple cases. Combine with a protective case to create full 360-degree protection for your iPhone.
FLAWLESS TOUCHSCREEN EXPERIENCE
InvisiGlass UltraCurve is precision-cut so thinly that it becomes highly sensitive to pressure. This, combined with intelligent glass composition, ensures every touch and movement is transferred accurately to the screen beneath for a flawless touchscreen experience.
CRYSTAL CLARITY
A screen protector's job is to maximize protection while minimizing interference with your phone's look and feel. UltraCurve's real-glass design preserves the clarity of your screen and keeps photos and videos pixel-perfect.
KEY FEATURES AND BENEFITS
40% stronger than tempered glass** for ultimate scratch and impact resistance
Edge-to-edge fit
Looks and feels just like the natural screen
Flawless touchscreen experience
Case-compatible for all-round protection***
Easy Align tray for simple, precise, bubble-free application
Package Includes:
InvisiGlass UltraCurve screen protector
Easy Align tray
Cleaning cloth
Dust removal sticker
*Screen protector has been optimized for case compatibility and may not reach the edge of the iPhone screen.
**40% stronger than tempered glass, based on 3pt bend performance test of aluminosilicate versus soda lime glass under normal use conditions.
***Compatible with most Apple cases.
†Limited lifetime warranty in Americas and Europe only. 2-Year Limited Warranty elsewhere