https://www.belkin.com/ph/usb-c-pd-power-bank-20k/P-BPB002.html
BoostCharge
USB-C PD Power Bank 20K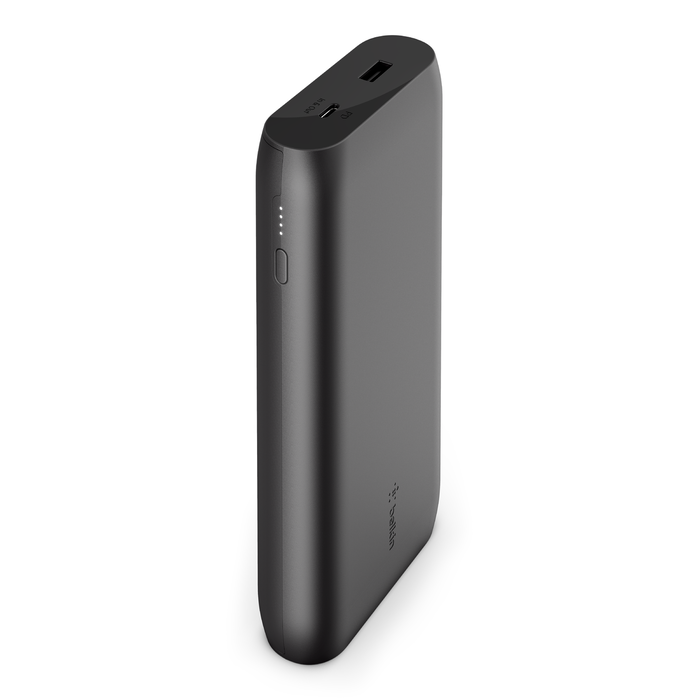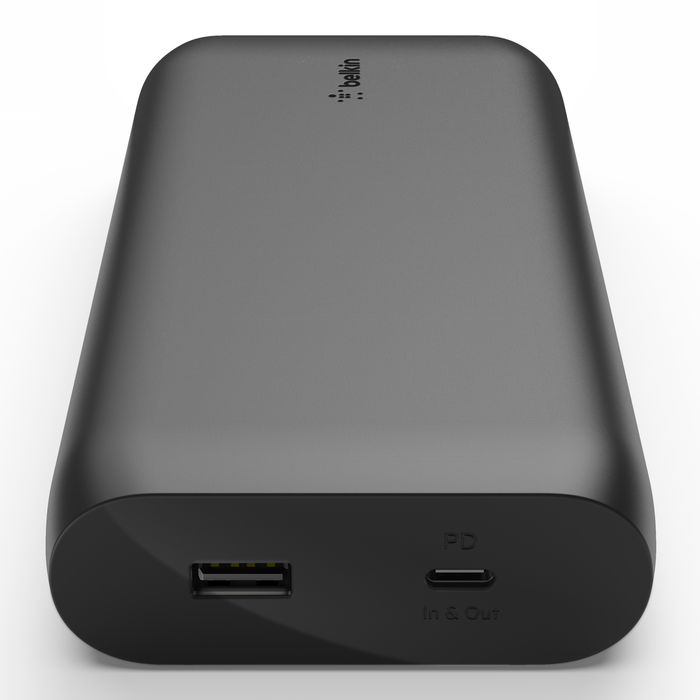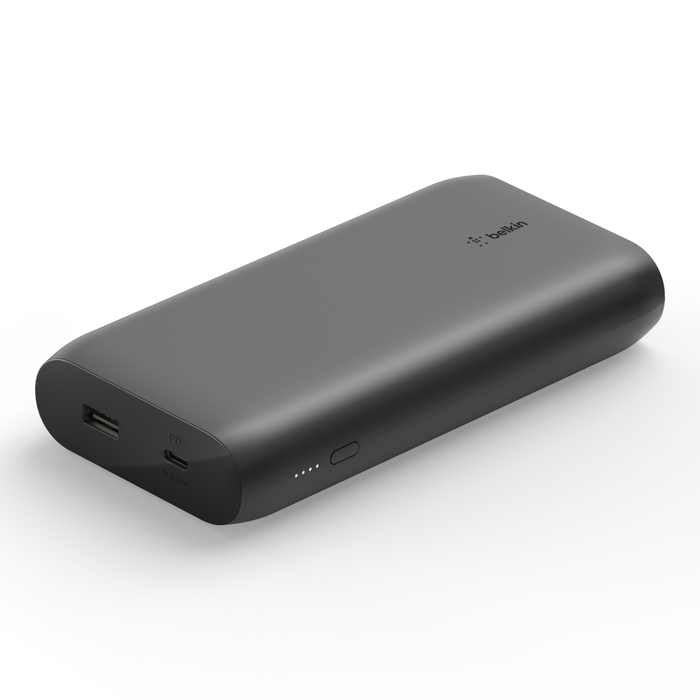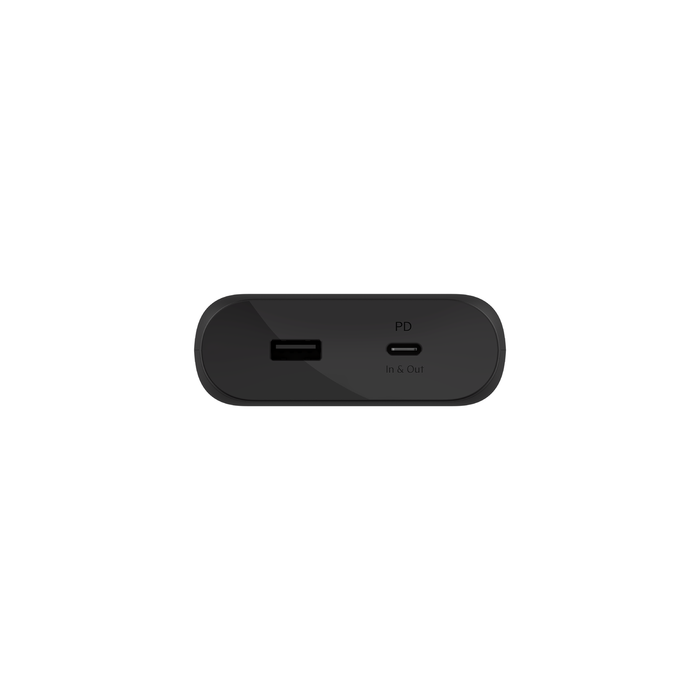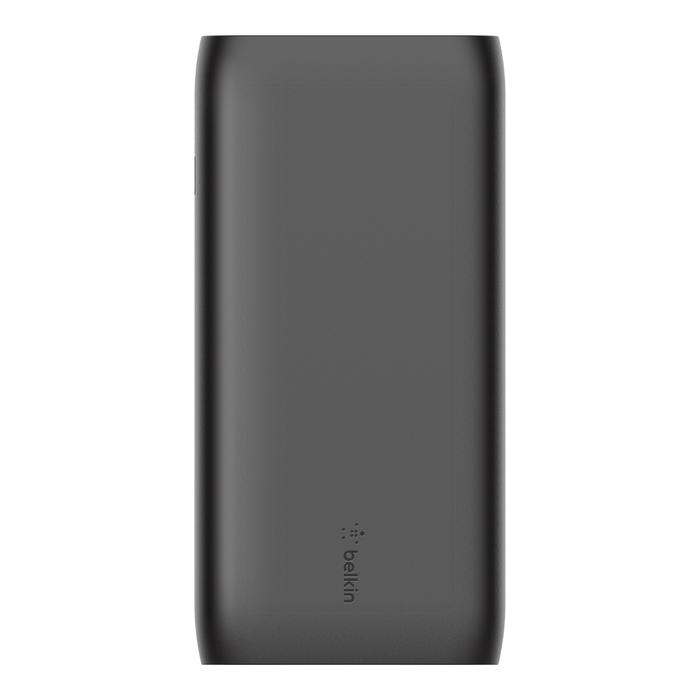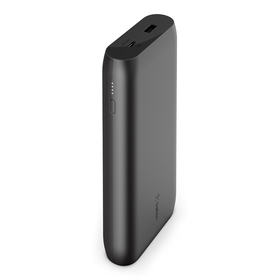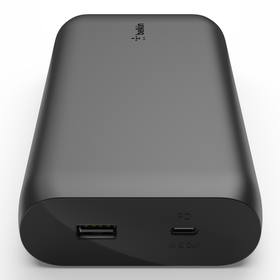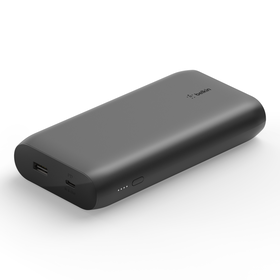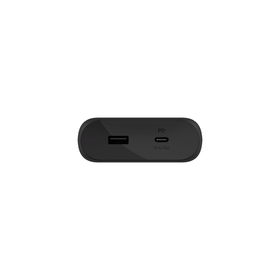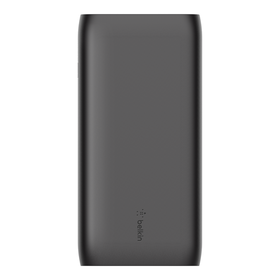 BoostCharge
USB-C PD Power Bank 20K
iPad 9th gen
MacBook Air
MacBook Air 15" M2 (2023)
MacBook Pro 13" (2020)
MacBook Pro 16" (2020)
iPad mini 6th Gen
Apple Watch Series 1
Apple Watch Series 2
Apple Watch Series 3
Apple Watch Series 4
Apple Watch Series 5
Google Pixel 5
Google Pixel 6
iPhone 15
iPhone 15 Pro
iPhone 15 Plus
iPhone 15 Pro Max
iPhone 14
iPhone 14 Pro
iPhone 14 Plus
iPhone 14 Pro Max
iPhone 11
iPhone 11 Pro
iPhone 11 Pro Max
iPhone 12
iPhone 12 mini
iPhone 12 Pro
iPhone 12 Pro Max
iPhone 13
iPhone 13 mini
iPhone 13 Pro
iPhone 13 Pro Max
iPhone 8
iPhone 8 Plus
iPhone SE 1st Gen
iPhone SE 2nd Gen
iPhone X
iPhone XR
iPhone XS
iPhone XS Max
Yoga 930
Nintendo Switch
Galaxy S21 5G
Galaxy S21+ 5G
Galaxy S21 Ultra 5G
Galaxy S22 5G
Galaxy S22+ 5G
Galaxy S22 Ultra 5G
Galaxy S23
Galaxy S23 Plus
Galaxy S23 Ultra
HIGH POWER, TRAVEL READY
Our USB-C® Power Bank 20K has 20,000 mAh to provide up to an additional 9 hours* of battery life to your MacBook, up to 28 hours* to your iPad or up to 77 hours* to your phone. Powerful enough to fully charge a USB-C laptop, it ensures your productivity remains uninterrupted. Convenient USB-A and USB-C ports keep devices charged without plugging into a wall outlet, so you can video conference for work or stream movies on long flights.
FAST CHARGE WITH 30W POWER DELIVERY
With 30W USB-C Power Delivery, you can fully charge a MacBook without an outlet while on the go. Or, you can fast charge a compatible iPhone from 0-50% in 30 minutes**. With a USB-IF-certified cable included, you're ready to fast charge your device right away.
CHARGING FOR 2
The USB-C and USB-A ports allow you to charge two devices at the same time. While one port charges your MacBook at up to 30W, the second port can charge a smaller device, such as a smartphone, at up to 12W.
Specs:
Length: 6.19 in./157.2mm
Height: 1.02 in./25.9mm
Width: 2.94 in./74.7mm
At a Glance:
20,000 mAh
One 30W USB-C port and one 12W USB-A port
Fast charge with USB-C Power Delivery
6 in./152mm USB-C to USB-C cable included
Protected by 2-year warranty and $2,500 Connected Equipment Warranty
Package Includes:
BOOST↑CHARGE USB-C Power Bank 20K
6 in./152mm USB-C to USB-C cable
**Take advantage of the fast charge feature on your iPhone 8 or later—charging up to 50% in 30 minutes when paired with an 18W or higher USB-C power supply.