https://www.belkin.com/au/ultracurve-screen-protector-for-apple-watch-series-32-38mm-water-resistant/P-F8W918.html
ScreenForce
UltraCurve Screen Protector for Apple Watch Series 3/2 (38mm, Water Resistant)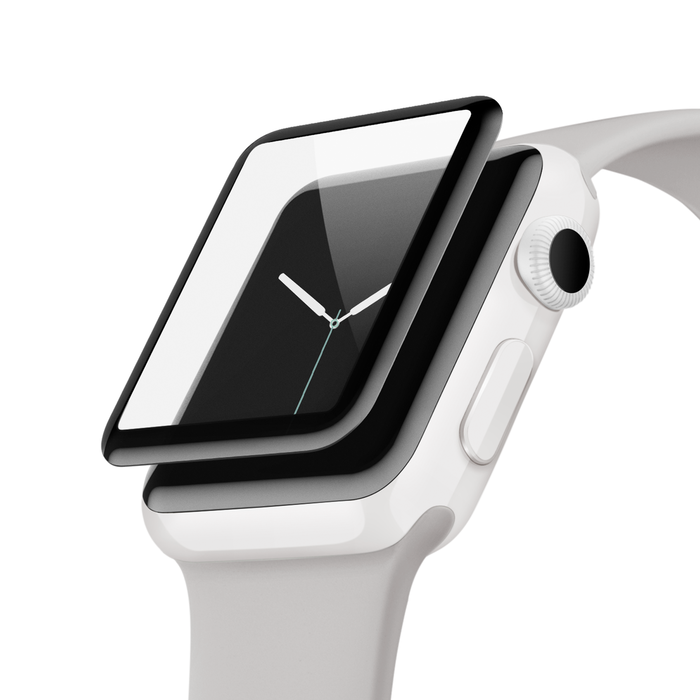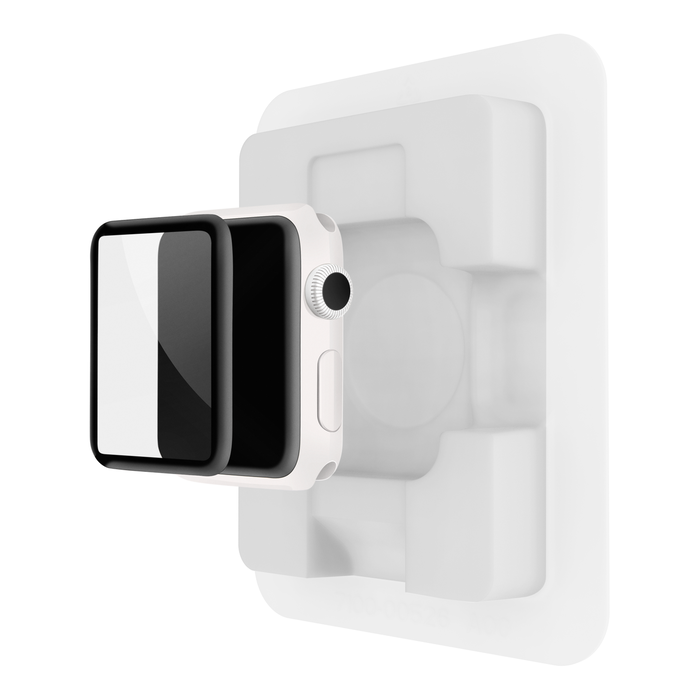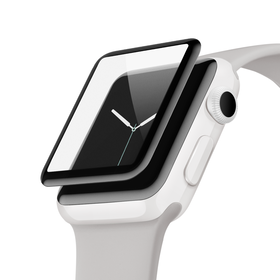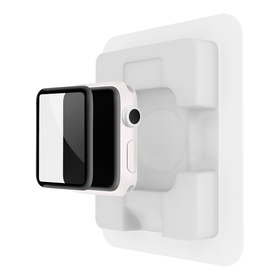 ScreenForce
UltraCurve Screen Protector for Apple Watch Series 3/2 (38mm, Water Resistant)
Out of Stock

This item is currently not available
THE NEXT GENERATION OF SCREEN PROTECTION
Give your Apple Watch the most comprehensive screen protection available with the Belkin SCREENFORCE UltraCurve Screen Protector. Made with Accessory Glass 2 by Corning, this water-resistant curved screen protector offers seamless coverage and exceptional scratch and drop protection for your device.   
THE BELKIN DIFFERENCE
Pioneer in technology and innovation for over 35 years
Unique easy-align tray adds precision to any application
Covers more of your Apple Watch screen with unique curved design
Unparalleled scratch resistance; awarded maximum hardness rating
Exceptionally strong glass designed using ion-exchange strengthening
Superb screen clarity with the smooth glide of real glass
WATER RESISTANT
Rain happens, sweat happens, life happens. The improved, water-resistant screen protection for Apple Watch keeps a strong hold and resists lifting through it all.
CURVED SHAPE FOR EVEN MORE COVERAGE
The Belkin SCREENFORCE UltraCurve Screen Protector features a curved shape for a seamless fit over the smartwatch face, extending coverage for the highest level of protection possible. This comprehensive coverage significantly reduces your Apple Watch's vulnerability to scratches, scuffs, and damage.
THE HIGHEST LEVEL OF SCRATCH PROTECTION AVAILABLE
Designed for use with 38 and 42-millimeter Apple Watch Series 3/2, the Belkin SCREENFORCE UltraCurve Screen Protector is made from 100 percent pure glass that is engineered to a hardness rating of 9H* for added strength and durability. This highest level of resistance not only provides protection from everyday wear and tear, but also withstands damage from metal items such as coins and keys found in your pocket or bag.
PROTECTS AGAINST DAMAGE FROM DROPS
The curved design of the SCREENFORCE UltraCurve shields the screen, edges, and corners of the device, helping prevent drop damage as well as scratching.
CRYSTAL CLEAR FINISH WITH SENSITIVE TOUCH RESPONSE
Made with Accessory Glass 2 by Corning, this screen protector feels just like your natural screen. This crystal-clear glass has a fingerprint- and smudge-resistant coating that helps keep the screen clean, so you won't even notice the protector is there.
ION-EXCHANGE STRENGTHENED GLASS
The Belkin SCREENFORCE UltraCurve provides next-generation protection for your Apple Watch screen thanks to an ion-exchange strengthening process. In this process, glass is heated into a liquid form, and smaller sodium ions are then exchanged with larger potassium ions. The larger ions are packed more tightly into the space, providing a denser molecular structure that gives the glass greater protective strength.
EASY APPLICATION
The SCREENFORCE UltraCurve comes with an Easy Align tray that makes it easy to perfectly align the protector on your Apple Watch screen for advanced protection.
BELKIN WARRANTY†
SCREENFORCE™ Screen Protection is with you for the long-haul, so when we make a promise to keep your screen safe, we keep it. See full screen protection warranty details .
At a Glance:
Water-resistant and comprehensive scratch and drop protection for Apple Watch Series 3/2 (38mm or 42mm)
Curved shape provides a close fit for even more coverage
Made with real glass material to preserve your screen's sensitivity
Anti-shatter coating helps protect against drops
Crystal clear protector looks and feels like your natural screen
Package Includes:
Belkin SCREENFORCE UltraCurve Screen Protector (Series 3/2, 38mm or 42mm)
Easy Align tray
Cleaning cloth
Dust removal sticker
†Limited lifetime warranty in Americas and Europe only. 2-Year Limited Warranty elsewhere.