https://www.belkin.com/au/30w-usb-c-pd-gan-wall-charger/P-WCH001.html
BoostCharge Pro
30W USB-C PD GaN Wall Charger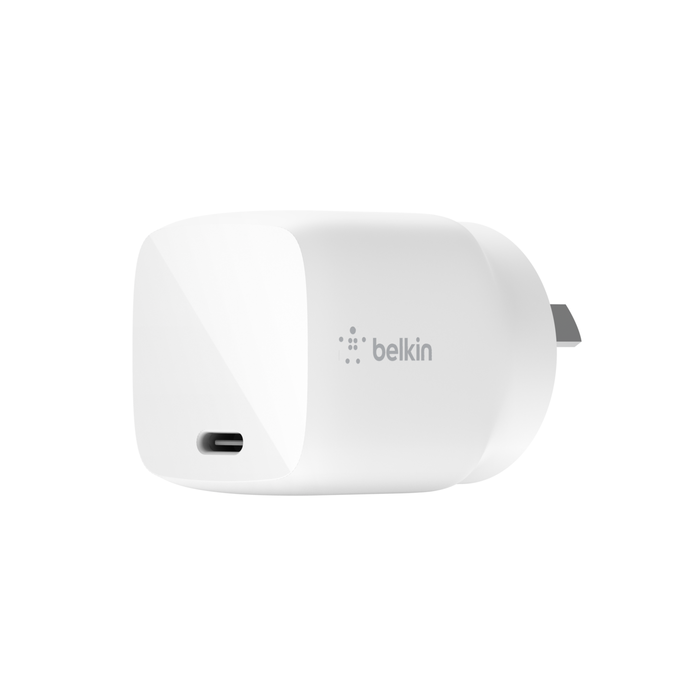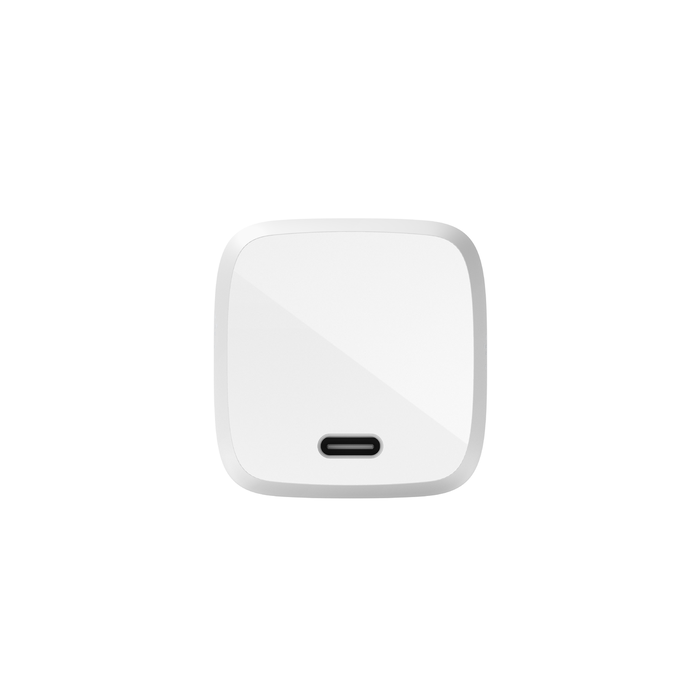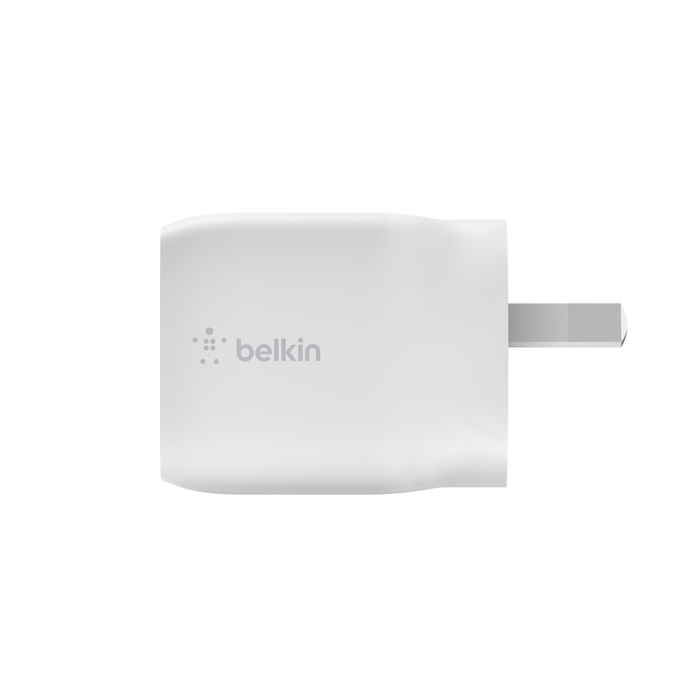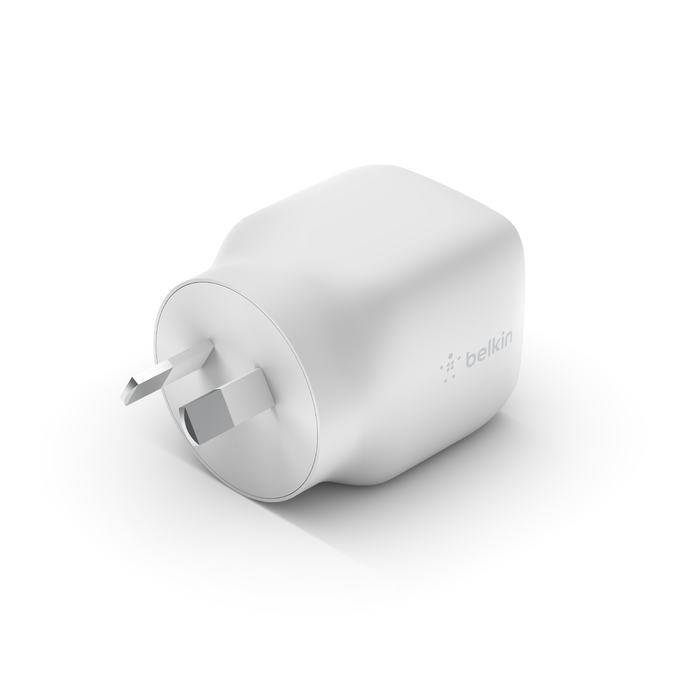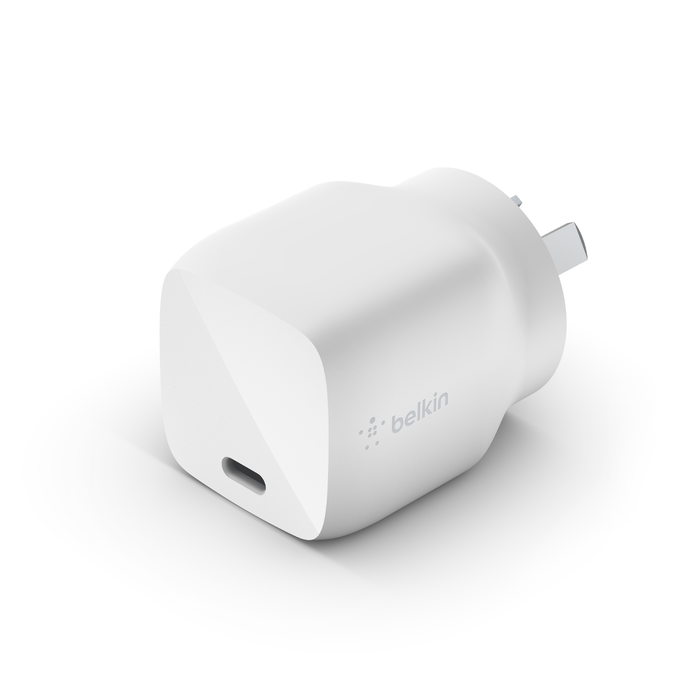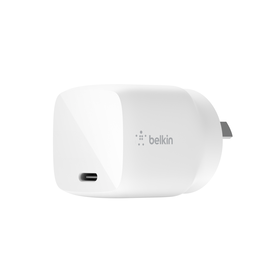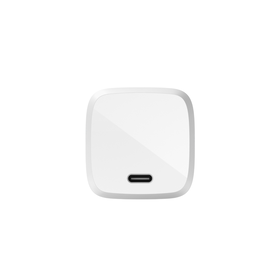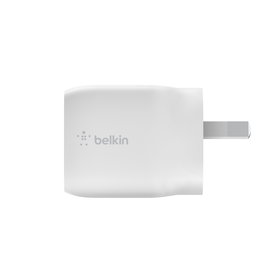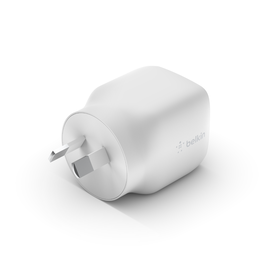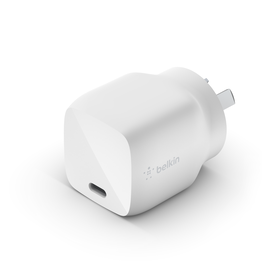 BoostCharge Pro
30W USB-C PD GaN Wall Charger
Out of Stock

This item is currently not available
EXTRAORDINARILY SMALL, FAST CHARGING POWER
Experience next-level charging with advanced GaN technology.
This addition to our charging family offers fast charging for your device in an exceptionally compact and convenient size.
Gallium nitride (GaN) is a high-performance alternative to the traditional silicon used in charging devices. GaN transistors produce less heat, allowing components to be closer together, which means you get a much smaller charger with all the power of a big one.
FAST CHARGING WITH USB-C POWER DELIVERY
For powering up at home or on the go, our 30W USB-C GaN Charger provides fast charging for USB-C PD-enabled devices. Charge a MacBook Air from 0–50% in just 70 minutes* or fast charge an iPhone 8 or later from 0–50% in 30 minutes.**
SAFE AND RELIABLE POWER
Built-in protection keeps your devices safe from overcurrent and overvoltage damage. USB-C Power Delivery certification ensures reliable performance with all compatible devices.
CHARGE YOUR USB-C DEVICES
Our wall charger supports a wide range of USB-C devices, including those from Samsung and Google as well as MacBook Air, iPad Pro, and iPhone 8 and later models.
Specs:
Length: 39.75mm/1.57"
Width: 39mm/1.54"
Height: 40mm/1.58"
At a Glance:
30W output through one USB-C port
USB-C Power Delivery
Gallium nitride (GaN) transistors offer high performance in a compact design
Protected by 2-year product warranty and $2,500 Connected Equipment Warranty
Package Includes:
BOOST↑CHARGE 30W USB-C GaN Wall Charger
**USB-C PD technology charges iPhone 8 or later from 0-50% in 30 minutes when paired with a USB-C cable with Lightning connector.