https://www.belkin.com/uk/usb-c-to-hdmi-adapter-supports-dolby-vision/P-F2CU038-APL.html
USB-C to HDMI Adapter (supports Dolby Vision)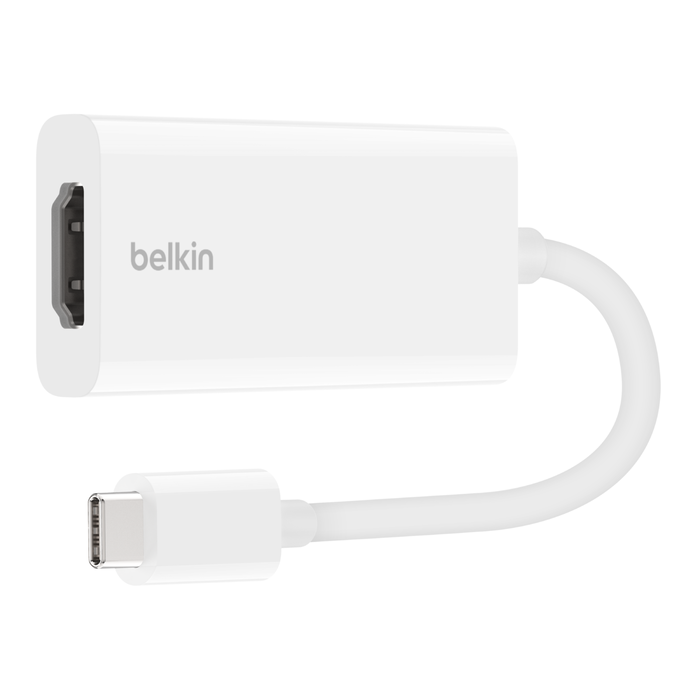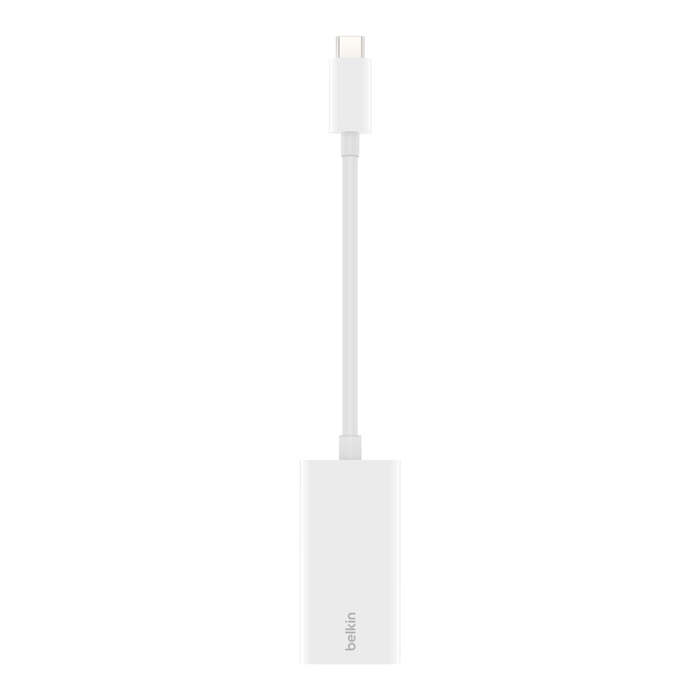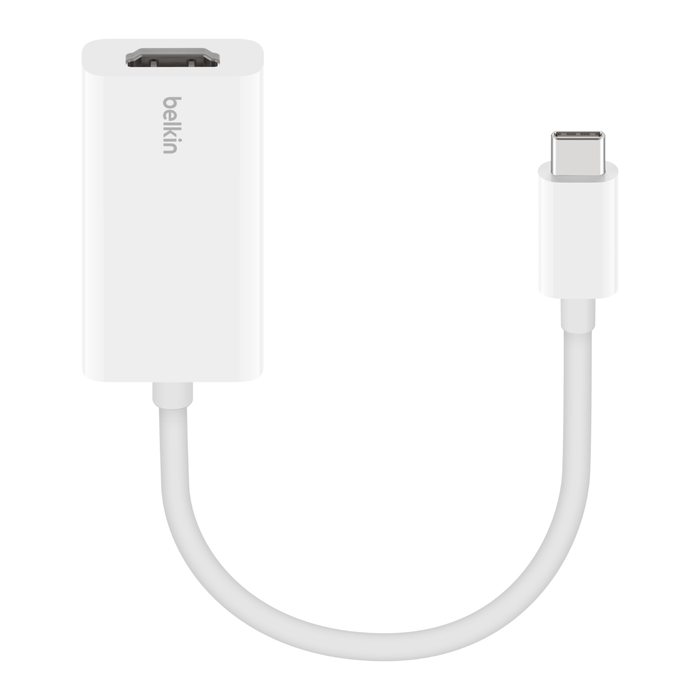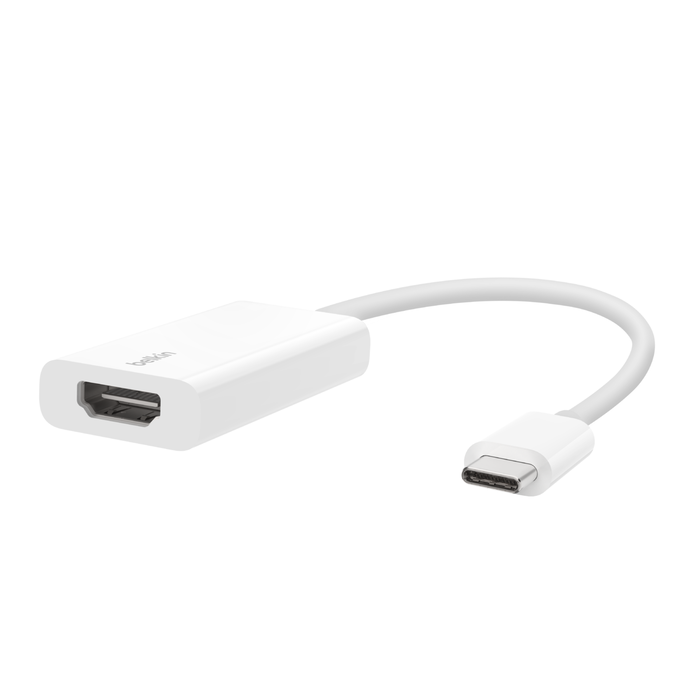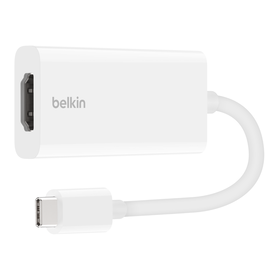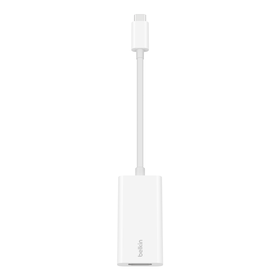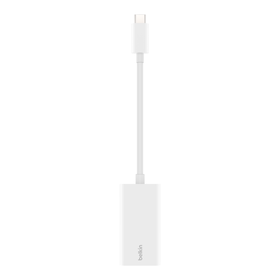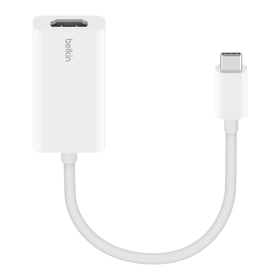 USB-C to HDMI Adapter (supports Dolby Vision)
FREE shipping on all purchases over £30
THE ULTIMATE 4K EXPERIENCE
The USB-C to HDMI adapter provides a smooth and effortless experience for connecting your Mac, 11inch iPad Pro or 12.9-inch iPad Pro (3rd generation) to your HDMI TV or display. Designed to deliver 4K at 60Hz, you'll get stunning clarity and sound for the ultimate viewing experience. Compatible with Dolby Vision, this adapter is ideal for High Dynamic Range video and is perfect for gaming, editing, and enjoying your favorite movie.
THE BELKIN DIFFERENCE
Pioneer in technology and innovation for over 35 years
Developed for compatibility with Dolby
Shielding reduces interference with WiFi
SEAMLESS, BEAUTIFUL DOLBY VISION
All components of the USB-C to HDMI Adapter have been designed to deliver 4K at 60Hz – for reduced motion blur and fast action content. Experience stunning Dolby Vision with wide color gamut imaging technology and improved screen brightness. With billions of colors, Dolby Vision brings the images on your screen to life like never before.
RELIABLE AND EASY TO USE
To stream 4K video to your HDMI TV or display, simply connect your iPad Pro, MacBook, or other USB-C device. High-quality components and smart design features like Variable Refresh Rate that reduces lag and eliminates motion blur mean you get an amazing home entertainment experience every time.
ADVANCED SHIELDING
The thoughtfully designed 6-layer circuit board reduces interference so you get optimal Wi-Fi signal.
KEY FEATURES AND BENEFITS
Easily connects Mac, 11-inch iPad Pro, or 12.9-inch iPad Pro (3rd generation) to your HDMI TV or display
Delivers a stunning image with support for 4K at 60Hz
Compatible with Dolby Vision, high dynamic range technology
Supports HDCP 2.2 for iTunes and Netflix streaming
6-layer circuit board minimizes interference and protects signal integrity
High-quality soldering and protective coating improve durability
Metal shield protects circuit board and prevents WiFi interference
Specs:
(1) Width 32.5mm / 1.28"
(2) Height 12mm / 0.47"
(3) Length 146mm / 5.75"
Weight 32g / 1.1oz
Package Includes:
USB-C™ To HDMI® Adapter (supports Dolby Vision)