https://www.belkin.com/uk/power-bank-5k-stand-play-series/P-BPZ001.html
BoostCharge
Power Bank 5K + Stand Play Series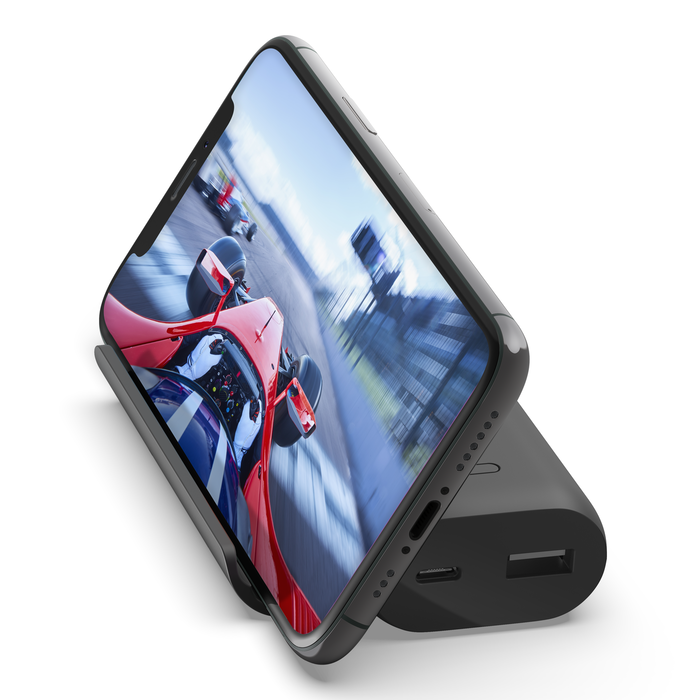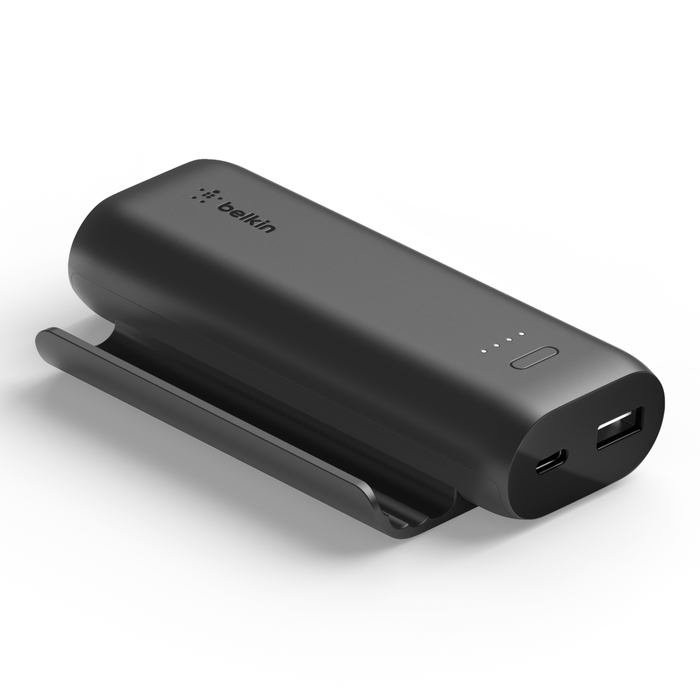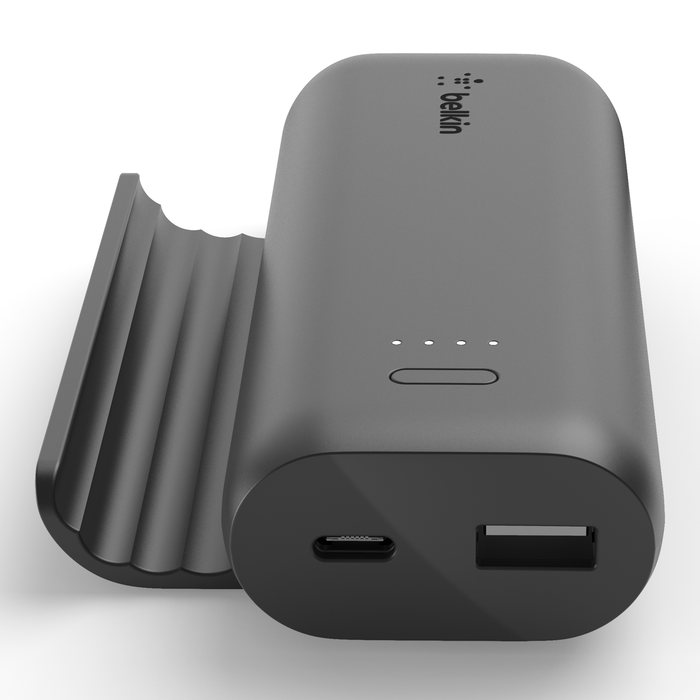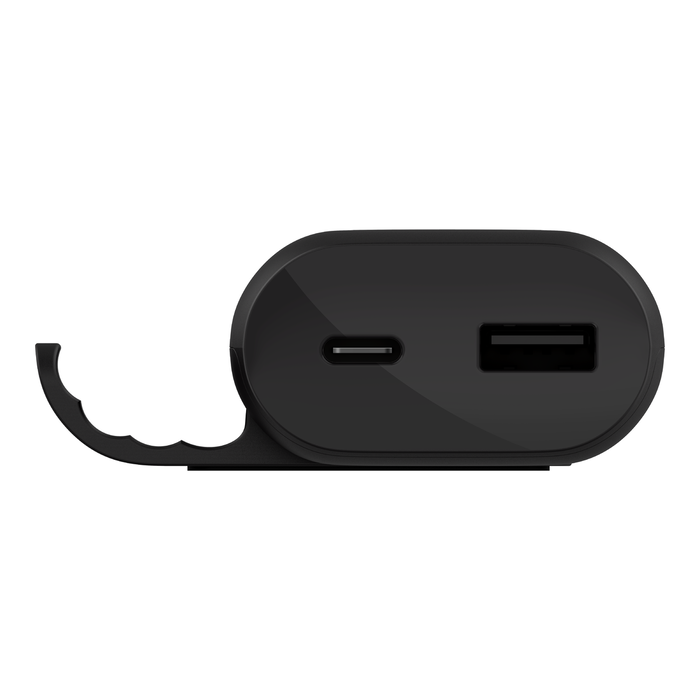 BoostCharge
Power Bank 5K + Stand Play Series
This product does not ship to Scotland, Northern Ireland or Isle of Man.
Out of Stock

This item is currently not available
Galaxy S23
Galaxy S23 Plus
Galaxy S23 Ultra
Google Pixel 4
Google Pixel 4 XL
iPhone 11
iPhone 11 Pro
iPhone 11 Pro Max
iPhone 12
iPhone 12 mini
iPhone 12 Pro
iPhone 12 Pro Max
iPhone 13
iPhone 13 mini
iPhone 13 Pro
iPhone 13 Pro Max
iPhone 8
iPhone 8 Plus
iPhone SE 1st Gen
iPhone SE 2nd Gen
iPhone X
iPhone XR
iPhone XS
iPhone XS Max
LG G7
Galaxy Note8
Galaxy Note9
Galaxy S10
Galaxy S10+
Galaxy S21 5G
Galaxy S21+ 5G
Galaxy S21 Ultra 5G
Galaxy S9
Galaxy S9+
Galaxy Note 10
GOGLPXL3
LGG6
LGG5
A 5K POWER BOOST
From casual to hardcore to professional, the BOOST↑CHARGE™ Power Bank 5K + Stand was built with every type of gamer in mind. Offering a whopping 5,000 mAh of power, it provides up to an additional 17 hours* of life to your smartphone so you can game or stream from your phone without fear of losing power in the middle of the fun. The dual ports provide simultaneous charging for a USB-A and USB-C device.
BUILT-IN STAND FOR HANDS-FREE VIEWING
Designed for comfortable viewing and gaming, this power bank comes with a built-in stand to hold your phone upright and in the ideal position for maximum ease.
2X THE CHARGING ABILITY WITH DUAL PORTS
No need to switch back and forth to keep your phone and gaming controller charged. With 12W powering the dual USB-A and USB-C ports, you can efficiently charge two devices at the same time. That means you can stay focused on the game rather than battery life.
Specs:
(1) Length: 11.4cm/4.49"
(2) Height: 6.78cm/2.67"
(3) Width: 2.54cm/1"
Weight: 172.4g/6oz
At a Glance:
5,000 mAh
Built-in device stand
USB-A and USB-C ports for dual charging
12 in./30cm USB-A to USB-C cable
LED battery indicator light
Protected by 2-year warranty and £1,500 Connected Equipment Warranty
Package Includes:
BOOST↑CHARGE Power Bank 5K + Stand Play Series
12 in./30cm USB-C to USB-A Cable