https://www.belkin.com/uk/invisiglass-ultra-privacy-anti-microbial-screen-protector-for-iphone/P-OVA057.html
ScreenForce
InvisiGlass Ultra Privacy Anti-Microbial Screen Protector for iPhone
iPhone SE/8/7/6s/6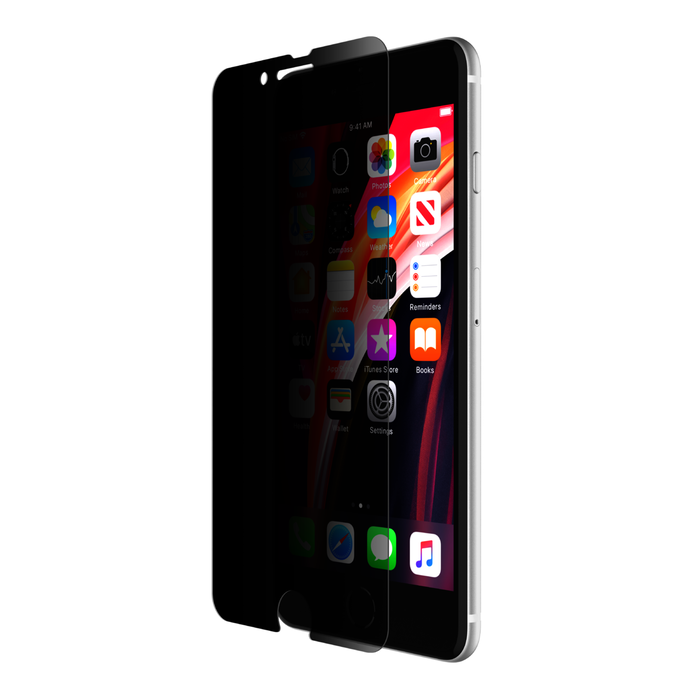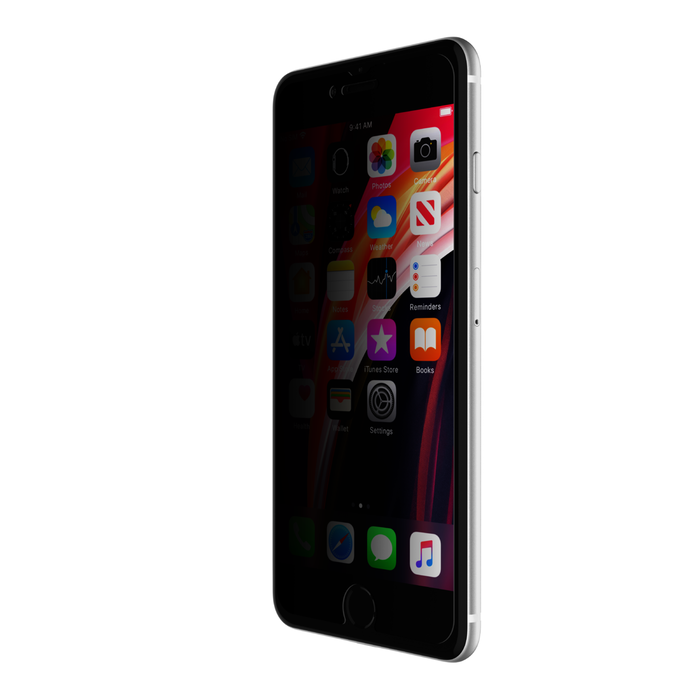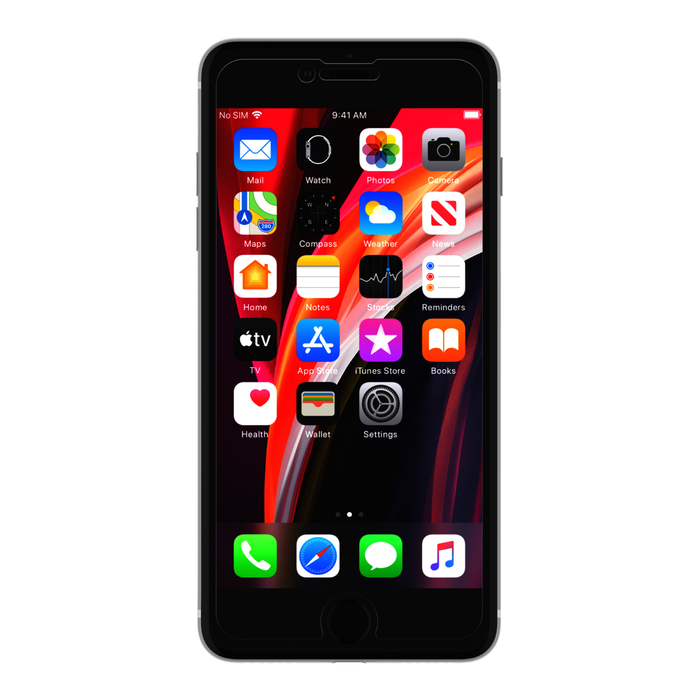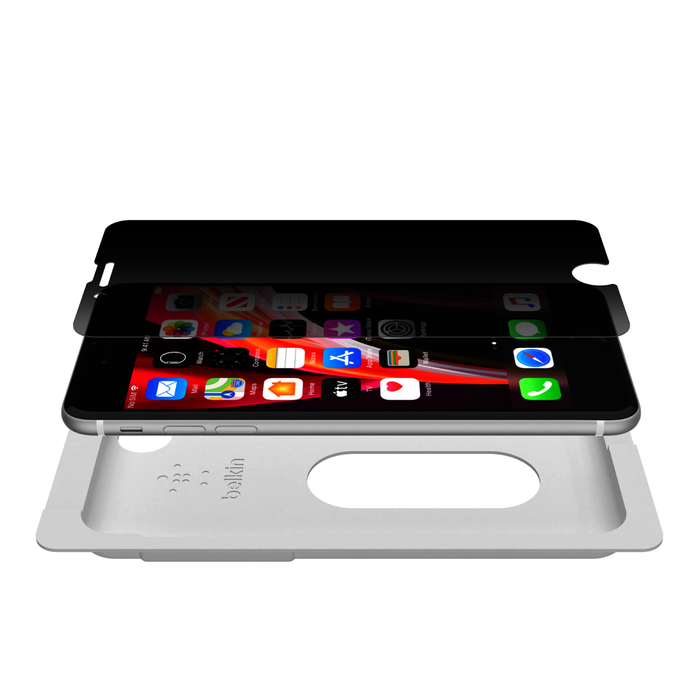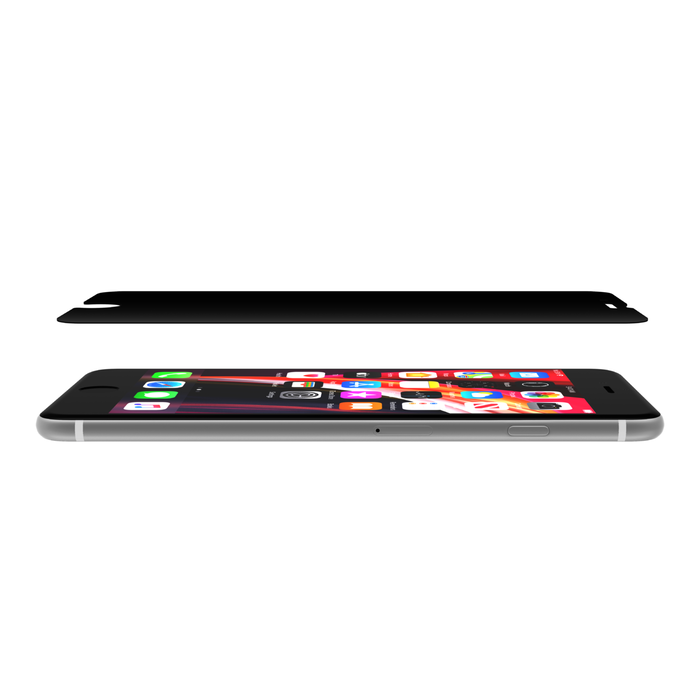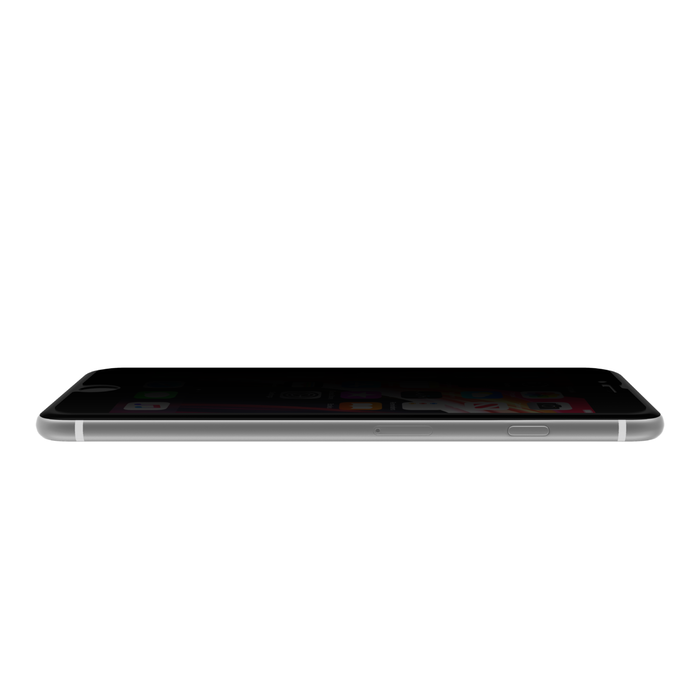 ScreenForce
InvisiGlass Ultra Privacy Anti-Microbial Screen Protector for iPhone
iPhone SE/8/7/6s/6
Enjoy free shipping on all orders with code: FREESHIP23
Out of Stock

This item is currently not available
InvisiGlass Ultra Privacy + Anti-Microbial screen protector for iPhone
Easy Align tray
Cleaning cloth
Dust removal sticker
iPhone 7
iPhone SE 2nd Gen
iPhone 8
Keep Your Screen Protected
InvisiGlass Ultra Privacy Anti-Microbial Screen Protector for iPhone allows you to enjoy full screen privacy in portrait mode, keeping your emails, texts, and photos protected from prying eyes. If you want to share what's on your screen, simply flip your iPhone to landscape mode for an unobstructed view from all angles.
Made with micro louver technology, the advanced 2-way side filter reduces vision from a 30-degree angle for the ultra-privacy needed in today's connected world. 
Safe from germs
Everywhere we go, our phones collect germs and bacteria from our fingers, pockets, purses, or car seats. An extra anti-microbial coating on our InvisiGlass Ultra Privacy Anti-Microbial Screen Protector inhibits 99%* of bacterial growth on your screen, giving you more peace of mind.  
Flawless touchscreen experience
InvisiGlass Ultra is precision-cut so thin you'll barely know it's there. Every touch and movement is transferred accurately to the screen beneath for a flawless, crystal clear touchscreen experience.
Ultra-impact protection
Despite keeping a slim profile, InvisiGlass Ultra was engineered with ion-exchange strengthened glass and built for absorbing hard impacts. The numbers speak for themselves. When tested under the same conditions, InvisiGlass Ultra performed to 40% stronger** than tempered glass screen protectors.
Multi-layer protection packed into only 0.29mm
Anti-fingerprint and 9H-rated† scratch resistance coating keeps screen clean and scratch-free. 
 Ion-exchange chemically engineered glass provides enhanced strength while maintaining a smooth glass feel.
Optically clear adhesive bonds glass to base for ultimate screen clarity.
Fluid adhesive prevents gaps.
Easy, precise application
InvisiGlass Ultra Privacy + Anti-Microbial Screen Protection can be professionally applied to your smartphone by a trained professional, using a specially developed application system. If you can't make it to your local participating retail location, we've included an Easy Align tray to add precision to any application.
At a Glance
Full screen privacy in portrait mode; easily share screen in landscape
Anti-microbial safety coating inhibits bacterial growth
40% stronger than standard tempered glass​ for ultimate scratch and impact resistance
Looks and feels just like the natural screen
Flawless touchscreen experience
Case-compatible for all-round protection
Easy Align tray for simple, precise, bubble-free application
Limited lifetime warranty
Package Includes
InvisiGlass Ultra Privacy + Anti-Microbial screen protector for iPhone
Easy Align tray
Cleaning cloth
Dust removal sticker
*Tested against escherichia coli and staphylococcus aureus. Based on third party lab results conducted under the JIS Z 2801-2010 test standard. Contains a biocidal product: Dimethyloctadecyl[3-(trimethoxysilyl)propyl]ammonium chloride
**40% stronger than tempered glass, based on 3pt bend performance test of aluminosilicate versus soda lime glass under normal use conditions.
† Rated 9H against low-carbon steel at 5H, using the ASTM D3363 Film Hardness by Pencil Test Hardness