https://www.belkin.com/sg/temperedcurve-2-in-1-treated-screen-protector-bumper-for-apple-watch-series-987654/P-OVG003.html
ScreenForce
TemperedCurve 2-in-1 Treated Screen Protector + Bumper for Apple Watch Series 9/8/7/6/5/4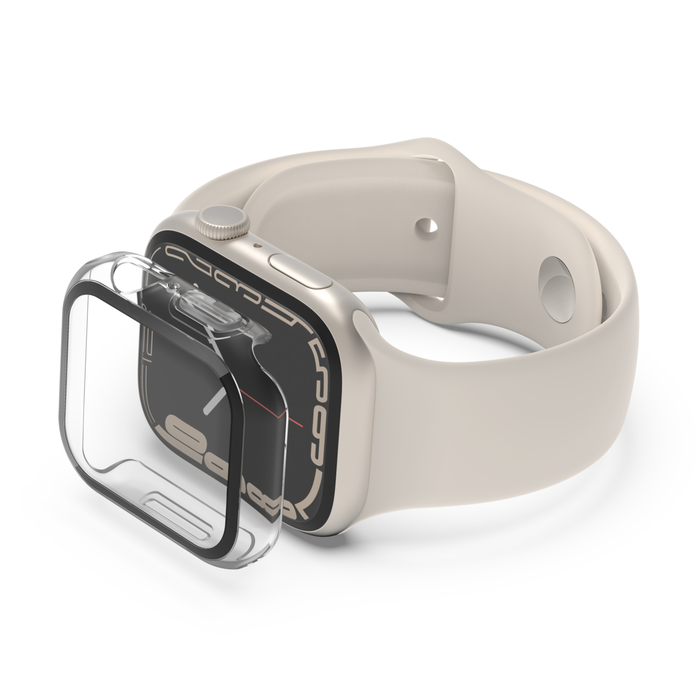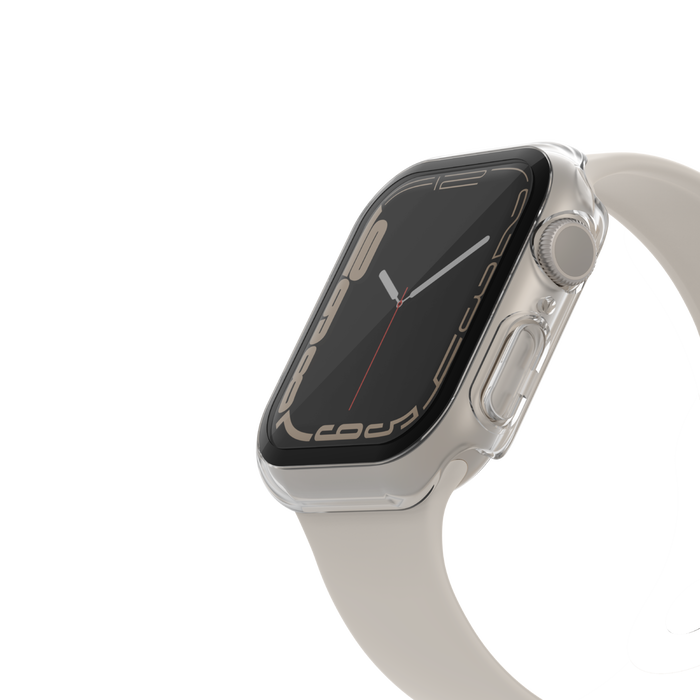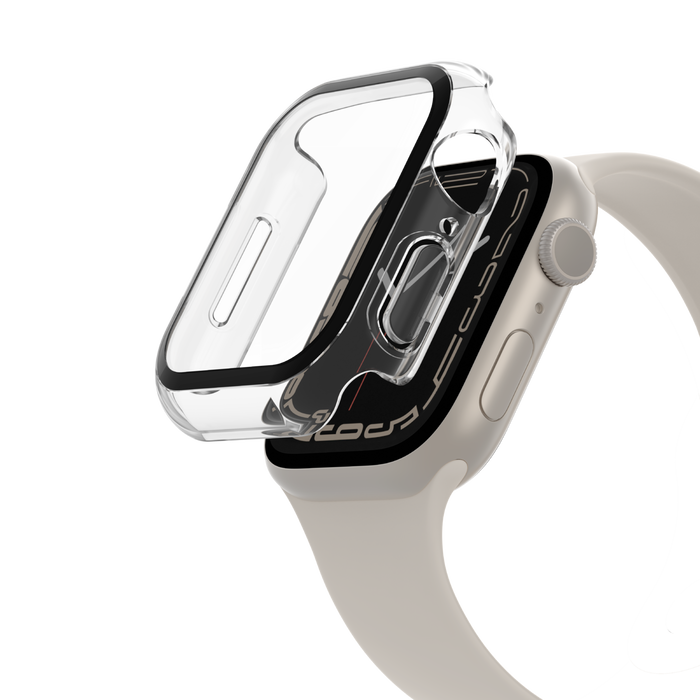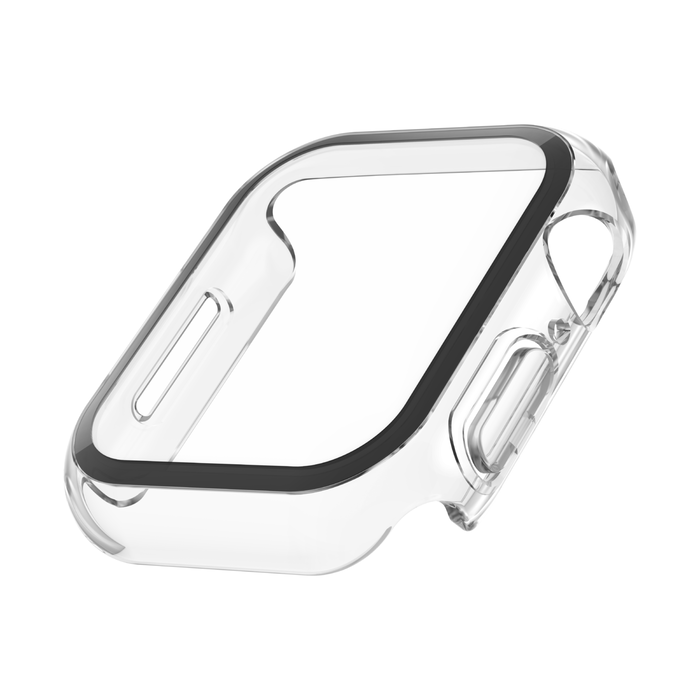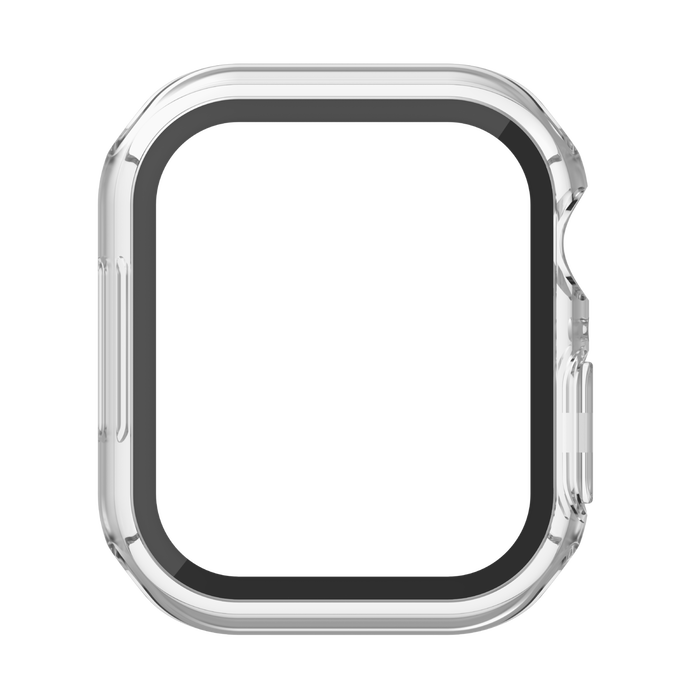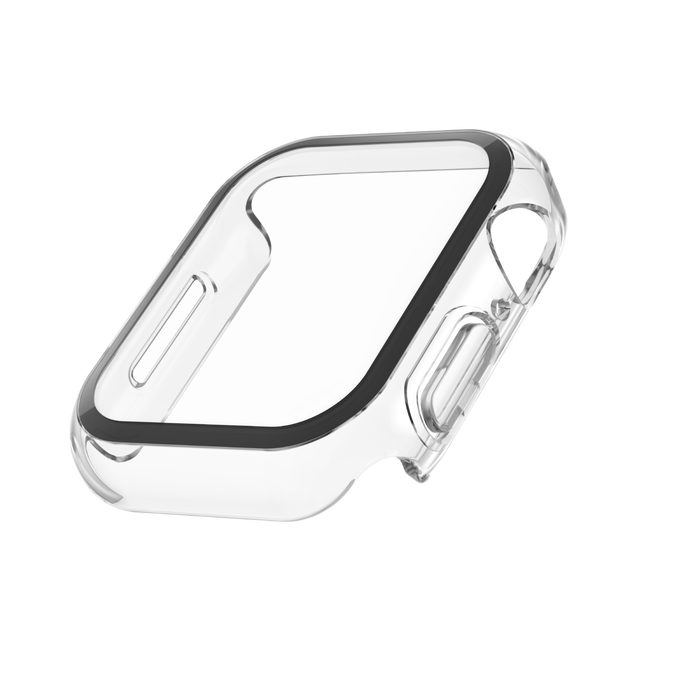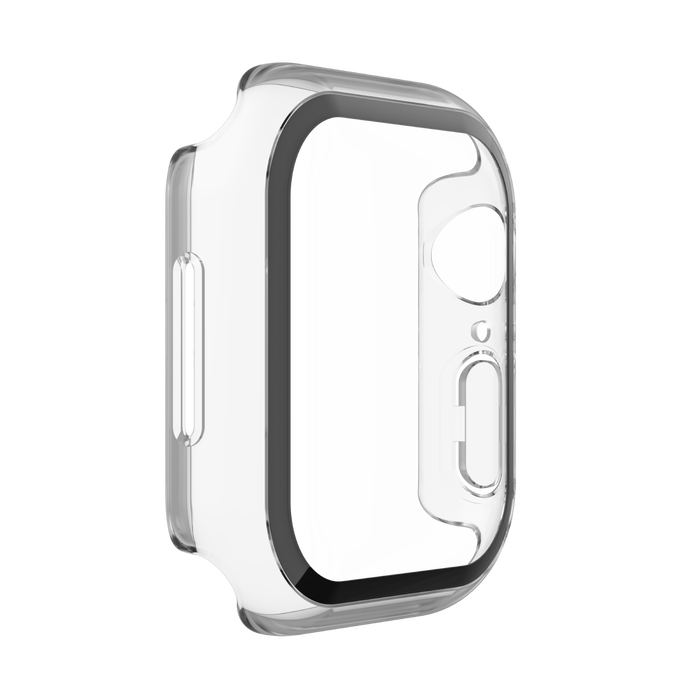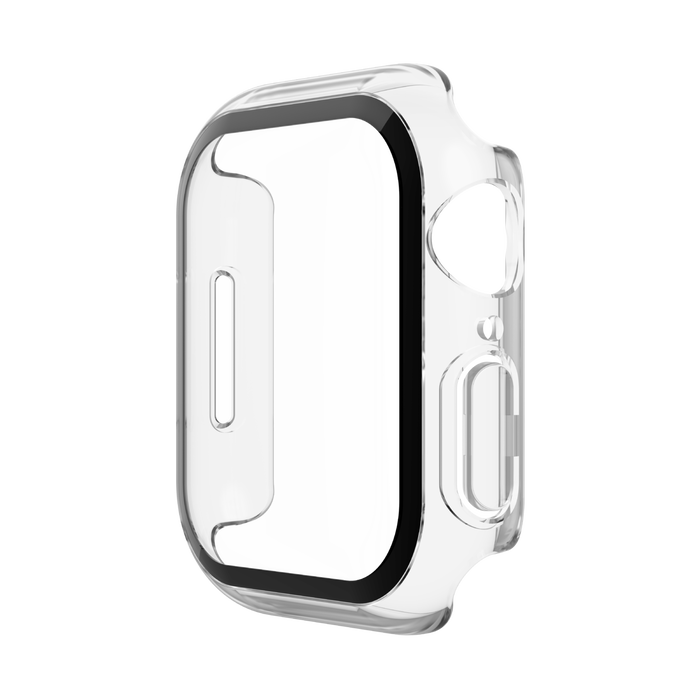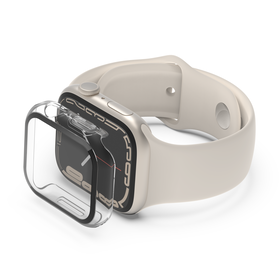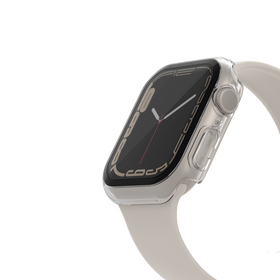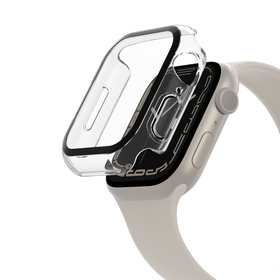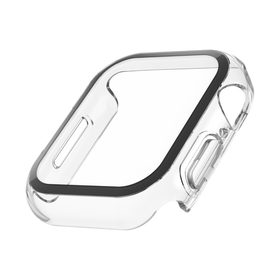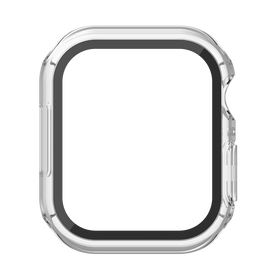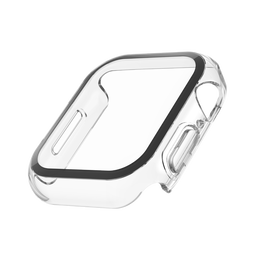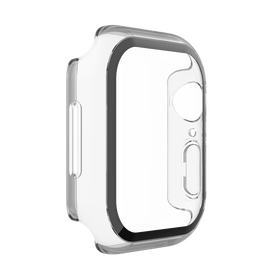 ScreenForce
TemperedCurve 2-in-1 Treated Screen Protector + Bumper for Apple Watch Series 9/8/7/6/5/4
Get better coverage and more protection for your Apple Watch with our TemperedCurve Screen Protector. Made from premium glass, you'll safeguard your device from impact, drops, and scratches without interrupting the response or clarity of your screen.
9H scratch resistance* prevents scuffs and damage from daily wear  
Curved edges preserve your look, feel and tactile screen experience  
Polycarbonate bumper keeps edges of watch free from scratches and scuffs  
Crystal-clear to view photos and videos  
Precision touch sensitivity through intelligent glass composition reacts like the original screen   
Antimicrobialtreatment protects the product from discoloration and degradation  
Limited Lifetime Warranty (US & Europe). 2-Year Limited Warranty (rest of globe)
Plastic packaging components made entirely from recycled bottles**  
Package Includes  
TemperedCurve Screen Protector for Apple Watch Series 8
Cleaning cloth  
Apple Watch SE
Apple Watch Series 4
Apple Watch Series 5
Apple Watch Series 6
Apple Watch Series 7
Apple Watch Series 8
Apple Watch Series 9
*Plastic packaging components include support tray and hang tab.
**Rated 9H against low-carbon steel at 5H, using the ASTM D3363 Film Hardness by Pencil Test Hardness.