https://www.belkin.com/hk/en/18w-or-20w-usb-c-pd-wall-charger-usb-c-to-lightning-cable/P-F7U096.html
BoostCharge
20W USB-C PD Wall Charger + USB-C to Lightning Cable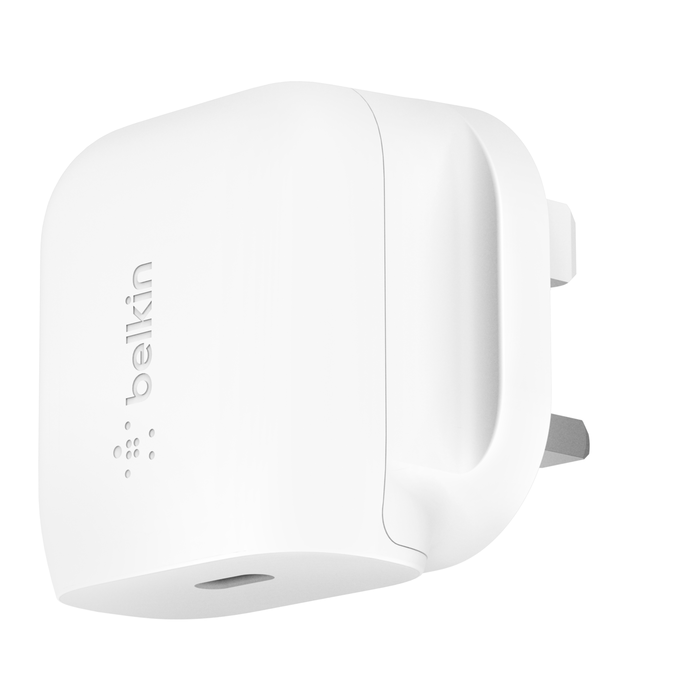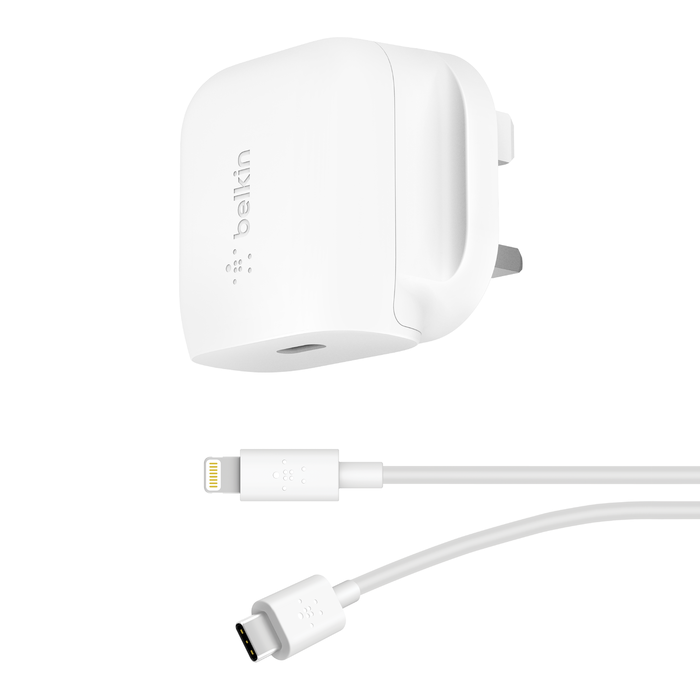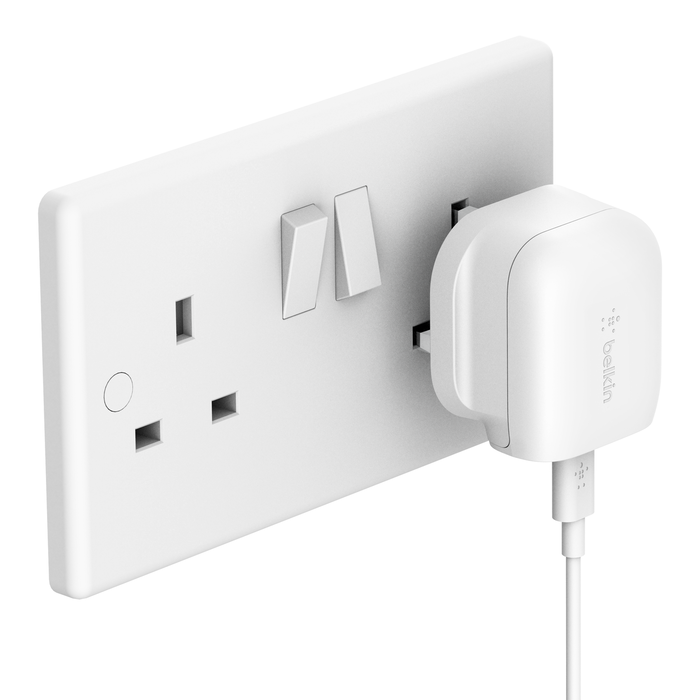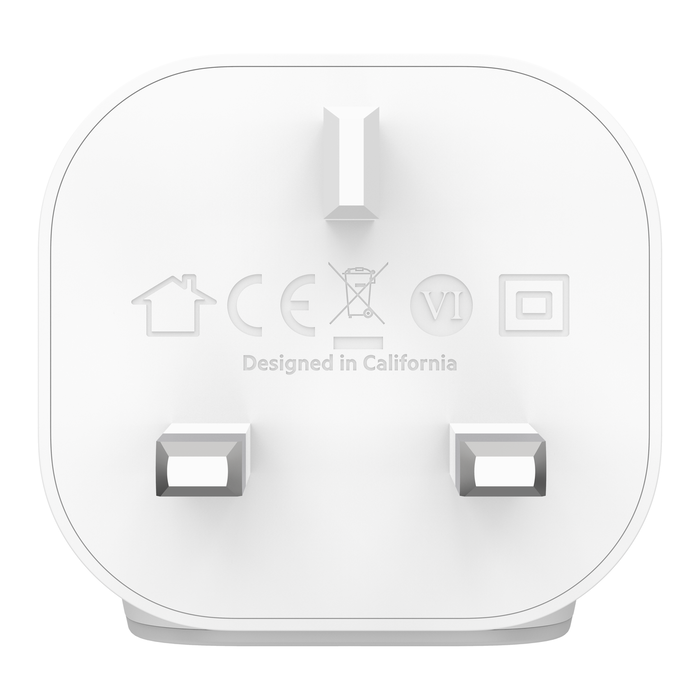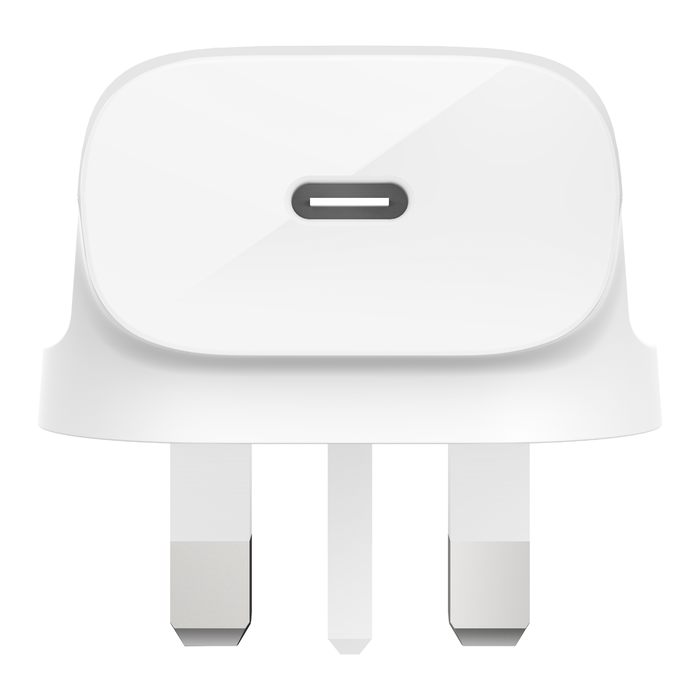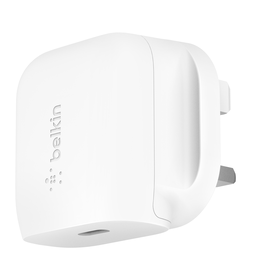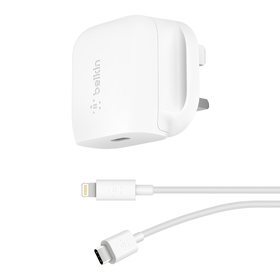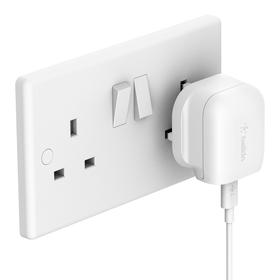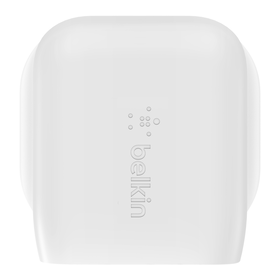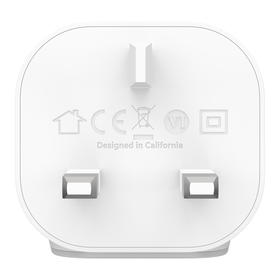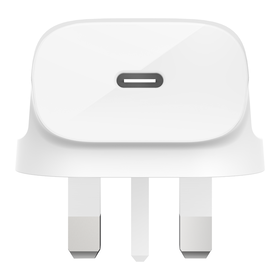 BoostCharge
20W USB-C PD Wall Charger + USB-C to Lightning Cable
Kindle Fire HD
iPad 2
iPad Air 2
iPad Air
iPad Pro (12.9") 2nd Gen
iPad mini
iPad mini 2
iPad mini 3
Google Pixel C
Google Pixel XL
HTC U11
Huawei P8
Huawei P9
iPad Pro (10.5")
iPad (2017)
iPad Pro (9.7")
iPhone 11
iPhone 11 Pro
iPhone 11 Pro Max
iPhone 12
iPhone 12 mini
iPhone 12 Pro
iPhone 12 Pro Max
iPhone 7
iPhone 7 Plus
iPhone SE 1st Gen
iPhone SE 2nd Gen
LG V20
LG V30
Nokia N1 Tablet
Galaxy Note8
Galaxy Note9
Galaxy S10
Galaxy S10e
Galaxy S10+
Galaxy S5
Galaxy S6
Galaxy S6 edge
Galaxy S7
Galaxy S7 edge
Galaxy S8
Galaxy S8+
Galaxy S9
Galaxy S9+
HWEINVA
HTC10
IPHONE6PLUS
LGG6
OPPOFX
LGG5
APPLPEN
AMZKDLPW
IPHONE6SPLUS
MICLMIA950XL
IPHONE6S
GOGLPXL
HWEINX6P
IPHONE6
HWEIM8
MICLMIA950
FAST CHARGE WITH USB POWER DELIVERY
This compact 18 or 20-watt wall charger with USB-Power Delivery means fast charging for your USB-PD-enabled devices. Supports Fast Charge for iPhone to charge iPhone 8 or later from zero to 50% in 30 minutes with the included cable, and other smartphones/ tablets at optimal speeds.* Purposefully designed to be travel-friendly, this pocket-sized charger easily fits to any environment at home or when you're out and about. A connected equipment warranty protects your devices for added peace of mind. To learn more about the wonders of fast charge, visit the USB-PD Fast Charging page at our Resource Center.
THE BELKIN DIFFERENCE
Pioneer in innovation and technology for over 35 years
MFi-certified by Apple for compatibility and quality you can count on
Extensive testing procedures guarantee quality and durability
Our products include smart circuitry to deliver optimal charging for connected devices
USB-IF-certification ensures compatibility with accredited USB-C devices
SUPPORTS FAST CHARGE FOR iPHONE
With 18 or 20-watt and USB-Power Delivery on board, this charger supports Fast Charge to charge your iPhone battery from 0-50% in only 30 minutes, and other compatible devices at optimal speeds. Use the included USB-C to Lightning Cable to start charging your iPhone straight out of the box, and to learn more about Fast Charge, see the article on USB Power Delivery available from our online Resource Center.
For Samsung, Google and other devices supported for fast/optimal charging, check the USB-C Charger 18 or 20-watt compatibility list.*
SERIOUSLY SMALL
Measuring in at 55 x 42 mm across, with a depth of just 23 mm, this compact charger sits flat to the wall to fit easily behind furniture or in hard-to-reach outlets. It's also perfectly-sized to fit in a pocket or bag, which means you'll have access to fast charging wherever you're headed.
INCLUDED MFi-CERTIFIED CABLE
The 4ft./1.2m USB-C to Lightning Cable is included so you can fast charge your iPhone straight out of the box.* The cable is also MFi-certified to guarantee compatibility with iOS devices, and meets the high quality standards set by Apple.**
PROTECTION FOR ALL YOUR TECH
We offer a 2-year product warranty for your 18W or 20W USB-C PD Wall Charger and USB-C Cable with Lightning Connector for added peace of mind. We also provide a further warranty that covers your connected equipment from damage, up to $2,500.
Specs:
50mm
49mm
52mmn
1.2m/4ft. cable
18 or 20-watt
Package Includes:
18W or 20W USB-C PD Wall Charger
4ft./1.2m USB-C to Lightning Cable
**Standalone product – 18W or 20W USB-C PD Wall Charger – also available in select online and in-store retailers.