https://www.belkin.com/sg/mixit%E2%86%91-metallic-usb-c-to-usb-a-charge-cable/P-F2CU060.html
MIXIT↑™ Metallic USB-C to USB-A Charge Cable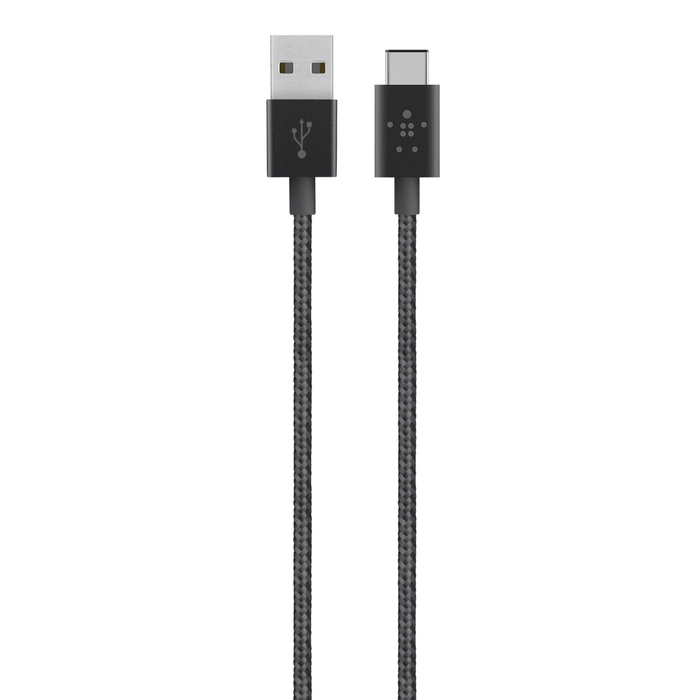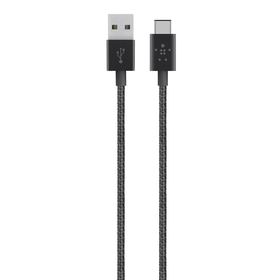 MIXIT↑™ Metallic USB-C to USB-A Charge Cable
MacBook Pro (2017)
MacBook Pro 13" (2017)
MacBook Pro (2016)
Dell XPS 13"
Dell XPS 15"
Google Pixel C
Google Pixel XL
HTC U11
Huawei P9
LG V20
LG V30
Nintendo Switch
Galaxy Note8
Galaxy Note9
Galaxy S10
Galaxy S10e
Galaxy S10+
Galaxy S8
Galaxy S8+
Galaxy S9
Galaxy S9+
Galaxy Tab S3
GOGLPXL2
HTC10
GOGLPXL
GOGLPXL2XL
MICLMIA950
MICLMIA950XL
CHARGE AND SYNC YOUR DEVICES
The Belkin MIXIT↑™ USB-C to USB-A cable allows you to power up and sync USB-C smartphones, tablets and laptops. Leverage transfer speeds up to 480 Mbps to sync photos, music and data from new USB-C devices with your laptop using its USB-A port. Compatible with a variety of USB-C devices, including Samsung, LG, HTC, Google, and Huawei smartphones.
THE BELKIN DIFFERENCE:
Pioneer in innovation and technology for over 30 years
Precision welding protects connectors, extending the life of your cable
Superior cable construction provides reliable connection
USB-IF certified
480 Mbps data transfer speed
POWER FROM USB-A TO USB-C
The MIXIT↑™ USB-C to USB-A cable can be used to power up USB-C enabled devices. Just connect to a USB-A charger, such as a car charger, laptop or portable battery (a.k.a. power bank) to charge your USB-C device.
REVERSIBLE USB-C CONNECTOR
Never worry about which way to plug in your USB-C devices. The user-friendly reversible connector allows you to connect your cable to your device in any direction.
CONNECT NEW DEVICES TO LEGACY ITEMS
USB-A to USB-C connection allows you to connect your new USB-C devices to your USB-A devices. Transfer photos, videos and more between your favorite USB-C devices and your laptop with a USB-A port at up to 480 Mbps.
USB-IF CERTIFICATION
Hi-Speed USB Compliance means that this cable has been certified by USB-IF to meet all electrical, mechanical and environmental standards, ensuring a superior user experience.
KEY FEATURES AND BENEFITS
Reversible USB-C connector is easy to use
Universal USB-A connector works with any USB-A power source
Aluminum casing protects connectors
High quality construction provides additional mechanical strength
Superior cable construction minimizes radiated emission levels
At a Glance:
Connect USB-C enabled devices with standard USB-A laptops
Reversible USB-C connector
480 Mbps data transfer speeds
4-foot/1.2-meters cable length