https://www.belkin.com/sg/boost%E2%86%91up-2-port-car-charger/P-F8M930.html
BoostUp
BOOST↑UP™ 2-Port Car Charger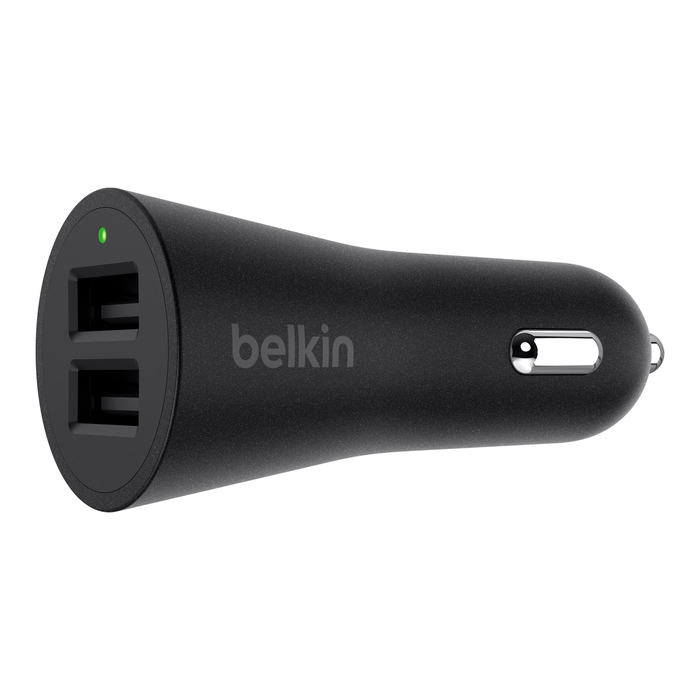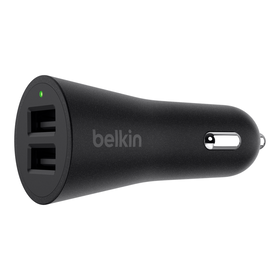 BoostUp
BOOST↑UP™ 2-Port Car Charger
Kindle Fire HD
AMZKDLPW
iPad Air 2
iPad Air
iPad Pro (12.9") 2nd Gen
iPad mini
iPad mini 2
iPad mini 3
iPad mini 4
iPad Pro (10.5")
iPad (2017)
iPad Pro (9.7")
IPHONE5
IPHONE6
IPHONE6PLUS
IPHONE6S
IPHONE6SPLUS
iPhone 7
iPhone 7 Plus
iPhone SE 1st Gen
Galaxy S5
Galaxy S6
Galaxy S6 edge
Galaxy S7
Galaxy S7 edge
Galaxy Tab Pro 10.1"
Galaxy Tab Pro 12.2"
Galaxy Tab Pro 8.4"
Galaxy Tab S - 10.5"
Galaxy Tab S3
Galaxy Tab S - 8.4"
Quickly Charge Two Smartphones on the Road
Keep all your devices powered up while on the road with the Belkin BOOST↑UP 2-Port Car Charger. This sleek car charger allows you to simultaneously charge up to two devices, making it a great choice for keeping your whole family's devices powered up and ready while on the go.
THE BELKIN DIFFERENCE:
Pioneer in technology and innovation for over 30 years.
1. Universal compatibility means you can charge any smartphone: Apple, LG, Samsung, Google, Huawei, and more
2. Plenty of charging power for simultaneously charging two devices
3. You'll know charging is "in progress" with LED indicator
4. Keep your car's dashboard sleek with elegant black design
Charge Multiple Devices Simultaneously
Thanks to its two USB-A charging ports, the Belkin BOOST↑UP 2-Port Car Charger ensures you never have to prioritize which mobile device needs charging the most. Great for giving your phone a little extra juice on the way to work or for keeping children's entertainment devices powered up during long road trips, the BOOST↑UP 2-Port Car Charger has a sleek design that fits seamlessly in your car's charging port to keep the entire family connected.
Universally Compatible to Work with Any USB-A Cable
The charger's USB ports are universal, allowing you to pair it with any USB-A cable. As long as you have the corresponding cable, you can use the charger with smartphones, tablets, cameras, portable battery packs, Bluetooth speakers, smartwatches, and more. The built-in LED light lets you know when your devices are charging.
Power Up Quickly
This car charger offers combined power of 24 watts (4.8 amps) with each port having a dedicated 2.4 amps. This allows you to charge your smartphones and tablets quickly and safely.
Backed by Connected Equipment Warranty
Belkin will repair or replace electronic devices damaged by an electrical charge while properly connected to this charger, up to $2,500.
At a Glance:
2 ports allow you to charge multiple devices at 2.4 amps each
Universal USB-A compatibility works with all smartphones, including Apple, LG, Samsung, Google, and Huawei
LED light lets you know when connected devices are charging
Sleek black design fits in with any car's interior
Simply plug in and charge; cables not included
Package Includes:
Belkin BOOST↑UP 2-Port Car Charger