https://www.belkin.com/my/thunderbolt-express-dock/P-F4U055.html
Thunderbolt™ Express Dock
20 times faster than USB 2.0
12 times faster than FireWire 800
Transfer an entire HD movie in 30 seconds
Sync a year's worth of continuous music in 10 minutes
Daisy chain up to 5 Thunderbolt-enabled devices
Thunderbolt™ Cable not included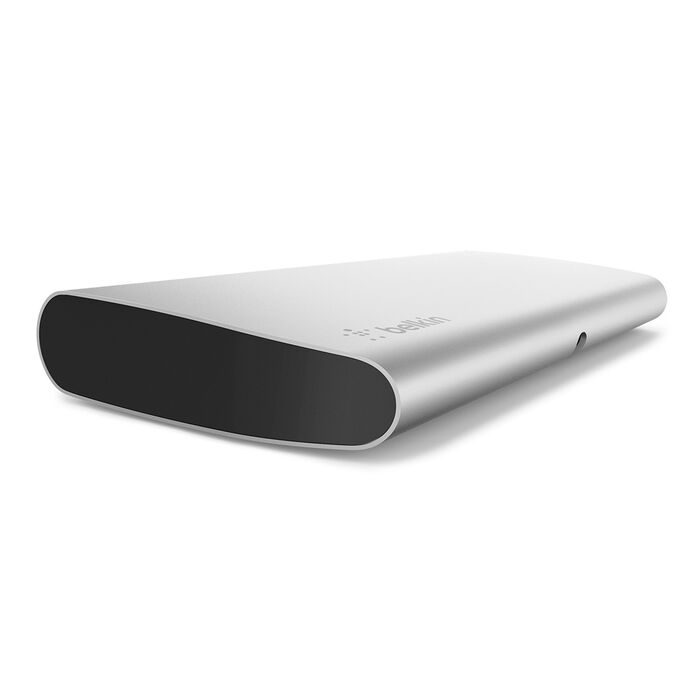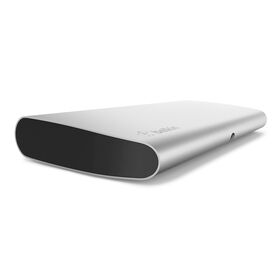 Thunderbolt™ Express Dock
20 times faster than USB 2.0
12 times faster than FireWire 800
Transfer an entire HD movie in 30 seconds
Sync a year's worth of continuous music in 10 minutes
Daisy chain up to 5 Thunderbolt-enabled devices
Thunderbolt™ Cable not included
Camera Interface
3 x SuperSpeed USB 3.0 - 9 pin USB Type A, 1 x network - Ethernet 10Base-T/100Base-TX/1000Base-TX - RJ-45, 1 x IEEE 1394b (FireWire 800) - 9 pin FireWire 800, 1 x audio - line-out - mini-phone stereo 3.5 mm , 1 x microphone - input - mini-phone 3.5 mm, 2 x Thunderbolt - Apple mini-DisplayPort
The Belkin Thunderbolt Express dock maximizes Thunderbolt technology, providing 8 ports to leverage the capable speeds of USB 3.0, FireWire and other transfer protocols including:
1 Thunderbolt port
1 FireWire 800 port
1 Gigabit Ethernet port
3 USB 3.0 ports (max 2.5Gbps transfer rate)
1 3.5mm-out port
1 3.5mm-in port
All connect to 1 Thunderbolt port.
ELEGANT DESIGN
A technology as brilliant and beautiful as Thunderbolt deserves a dock that not only performs at the highest level, but looks the part as well. So the Thunderbolt Express Dock was designed with an elegant, low profile. Simple is beautiful, and Thunderbolt Express Dock is a shining example.
At A Glance: 
20 times faster than USB 2.0
12 times faster than FireWire 800
Transfer an entire HD movie in 30 seconds
Sync a year's worth of continuous music in 10 minutes
Daisy chain up to 5 Thunderbolt-enabled devices