https://www.belkin.com/my/powerhouse-micro-usb-dock-xl/P-F8M769.html
PowerHouse Micro-USB Dock XL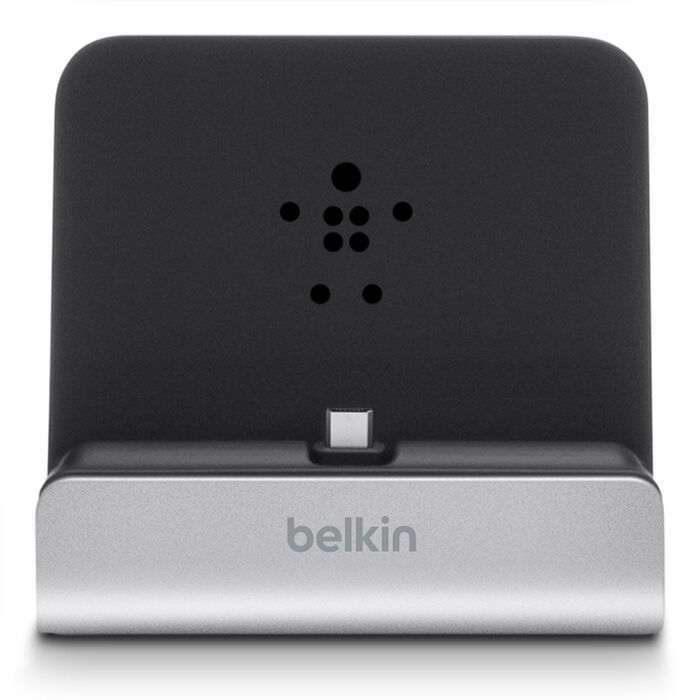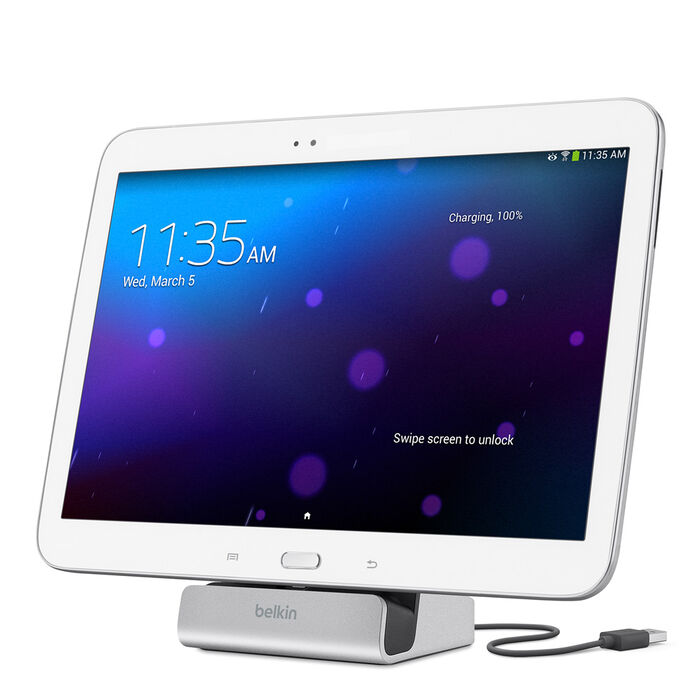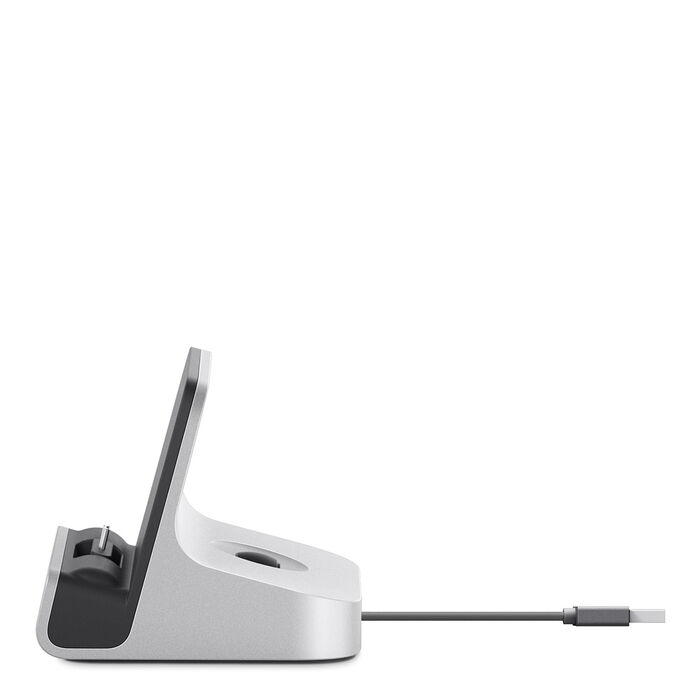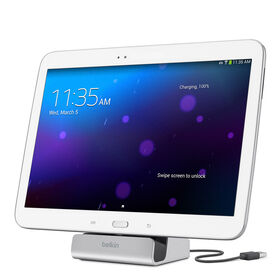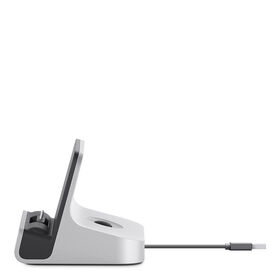 PowerHouse Micro-USB Dock XL
Kindle Fire HD
Galaxy Note8
Galaxy Note Pro 12.2
Galaxy S II - Verizon
Galaxy S4
Galaxy S5
Galaxy S6
Galaxy S6 edge
Galaxy S7
Galaxy S7 edge
Galaxy Tab 3 - 7.0"
Galaxy Tab 3 - 8.0"
Galaxy Tab 4 - 10.1"
Galaxy Tab 4 - 7.0"
Galaxy Tab 4 - 8.0"
Galaxy Tab Pro 12.2"
Galaxy Tab S
Galaxy Tab S - 10.5"
Galaxy Tab S - 8.4"
Galaxy Note 10.1 2014
Galaxy Note II
Galaxy Note 3
Galaxy Note 4
AMZKDLFHD7
AMZKDLFHD89
BELKIN MICRO-USB DOCK XL: CHARGE & SYNC YOUR ANDROID TABLET
The Belkin PowerHouse Micro-USB Dock XL ensures you'll never go without a well-charged mobile device. The dock's larger size is designed specifically to support your Android tablet, but it's versatile enough to charge and sync smartphones with a Micro-USB port as well.
WORKS WITH:
Galaxy Note 2, Galaxy Note 8.0", Galaxy Note 10.1"
Galaxy Tab Pro 12.2", Galaxy Tab 4 7.0", Galaxy Tab 4 8.0", Galaxy Tab 4 10.1" (2014), Galaxy Tab 3 7.0", Galaxy Tab 3 8.0"
Galaxy S 4, Galaxy S III, Galaxy S II
Kindle Fire HD, Kindle Fire HDX 7.0", Kindle Fire HDX 8.9"
Nokia Lumia 525, Nokia Lumia 920, Nokia Lumia 1020, Nokia Lumia 1520
THE BELKIN DIFFERENCE
Sleek design
Perfect for desk or bedside use
Props your tablet at the ideal viewing angle
Adjustable dial fits most cases
Charges rapidly & safely
Quickly transfers data while connected to your laptop
6' cable gives you flexibility to position it anywhere
CONVENIENT & CLUTTER-FREE
With its sleek, lightweight design, the Belkin Micro-USB XL Dock for tablets looks great in your office or on your nightstand. It allows you to use your tablet or smartphone hands-free, propping your device at the perfect viewing angle while you charge or transfer data. The 6-foot hardwire cable gives you the flexibility to connect directly to your laptop or use a wall charger and place it in virtually any room in the house.
CHARGE WHILE TRANSFERRING DATA, MUSIC, PHOTOS & APPS
In addition to charging your device, the Belkin Micro-USB Dock XL offers fast data transferring between devices, including photos, music, apps and movies, when you plug it directly into your laptop.
*Not all computers have charging capabilities. Tablets may require the use of an existing wall charger.
EASILY ADJUSTS TO FIT MOST CASES
The Belkin PowerHouse Micro-USB Dock XL for Android features a dial on the back of the cradle that raises and lowers the built-in Micro-USB connector to fit your device with or without a case on. It makes docking extra fast and easy because you don't have to worry about taking your case off first.
At A Glance:
Specially designed for Android tablets and eReaders
Painted aluminum finish
Adjustable Micro-USB connector for docking with or without case
Convenient for desk or bedside use
Charge and transfer data with the 6' hardwire USB cable
Use your existing power supply to charge from the wall
Package Includes:
PowerHouse Micro-USB Dock XL