https://www.belkin.com/th/P-BPB012.html
BoostCharge
Power Bank 20K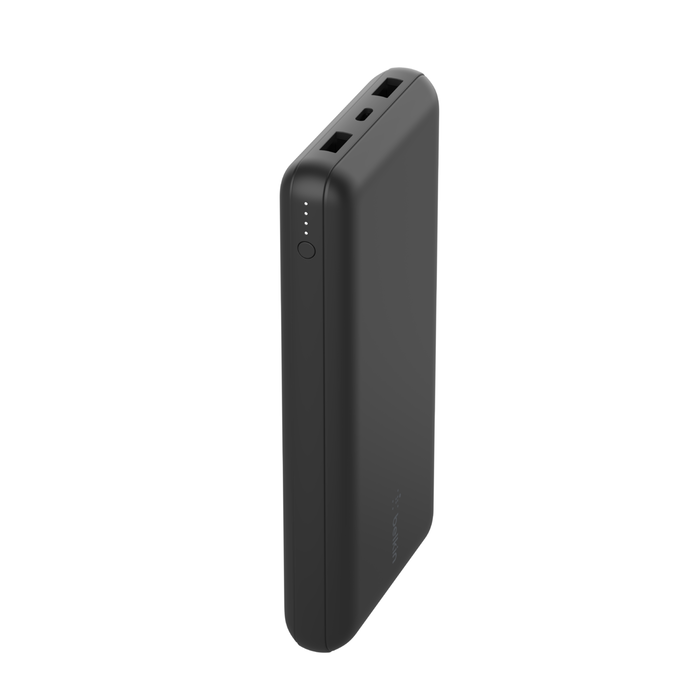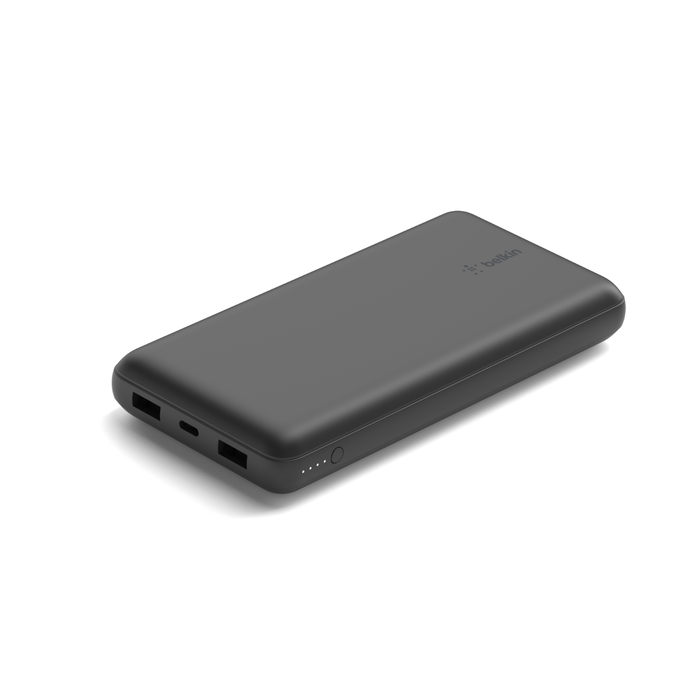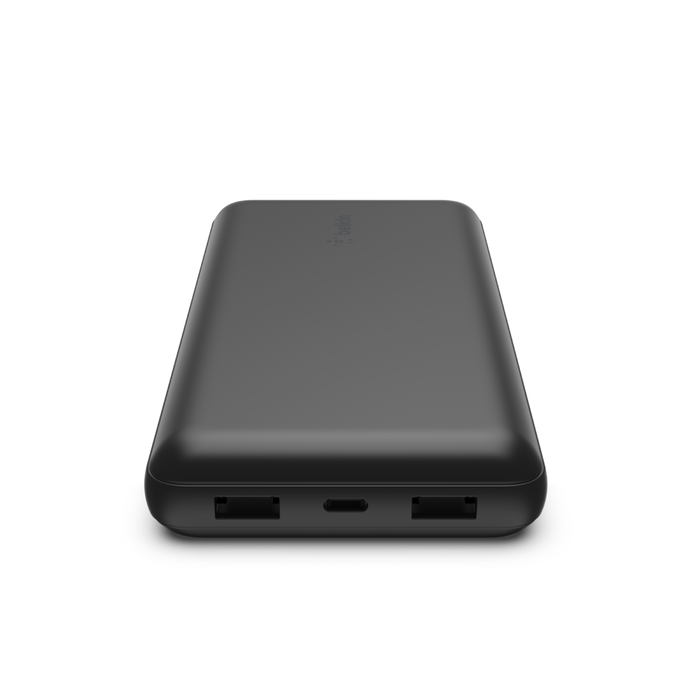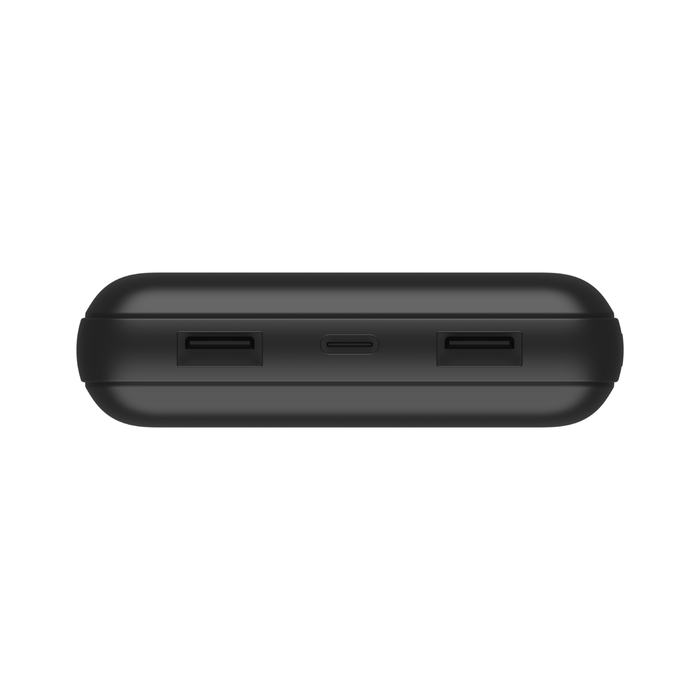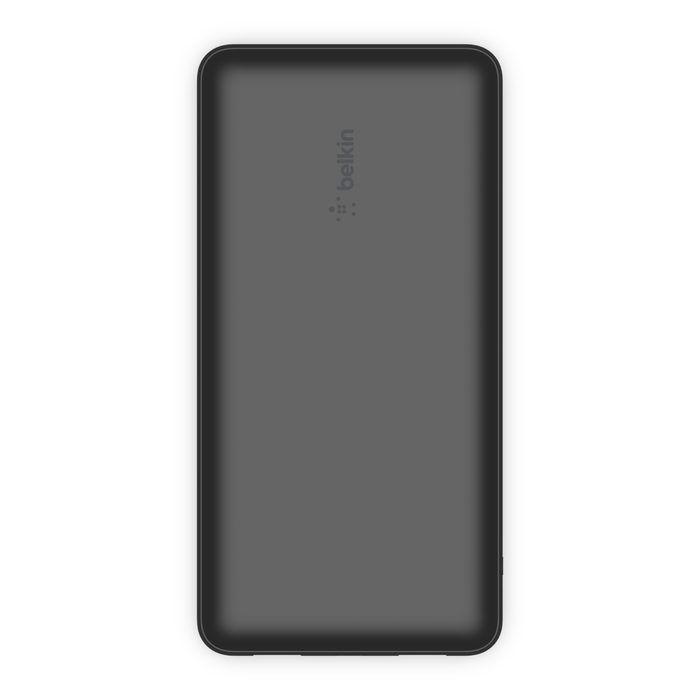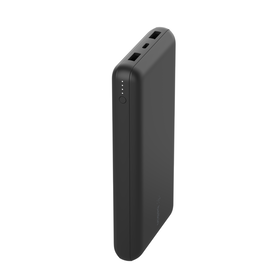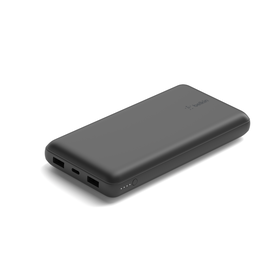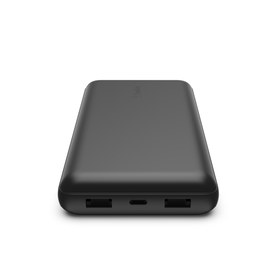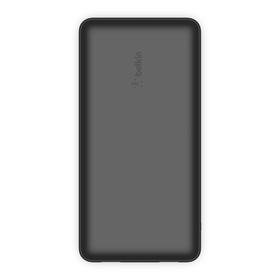 BoostCharge
Power Bank 20K
Charge up to 3 devices at the same time with our compact and powerful Power Bank 20K. It has 2 USB-A ports and 1 USB-C® port, delivering a total of up to 15W when using all 3 ports. Comes in three stylish colors.
iPad Air 2
iPad mini
iPad Air 3
iPad Air 4
iPad Pro
iPhone 15
iPhone 15 Plus
iPhone 14
iPhone 14 Pro
iPhone 14 Plus
iPhone 14 Pro Max
iPhone 11
iPhone 11 Pro
iPhone 11 Pro Max
iPhone 12
iPhone 12 mini
iPhone 12 Pro
iPhone 12 Pro Max
iPhone 13
iPhone 13 mini
iPhone 13 Pro
iPhone 13 Pro Max
iPhone 13 Series
Galaxy S20
Galaxy S20+
Galaxy S20 Ultra
Galaxy S21 5G
Galaxy S21+ 5G
Galaxy S21 Ultra 5G
Galaxy S22 5G
Galaxy S22+ 5G
Galaxy S22 Ultra 5G
Galaxy S23
Galaxy S23 Plus
Galaxy S23 Ultra
On-the-Go Power
Plug into a powerful, portable charge with our Power Bank 20K. It provides power through its USB-C port and dual USB-A ports, allowing you to charge up to three devices at the same time. 20,000 mAH of power provides over 78 additional hours of battery life for your devices, so you can stay connected longer no matter where you are. Available in 3 stylish colors, this compact power bank also comes with a USB-A to USB-C cable for immediate, out of box use.
Up to 78 Hours of Power*
Keep on connecting, streaming, and playing. Our Power Bank provides an additional 78 hours of extended battery life for your iPhone or Galaxy device*
*Maximum additional video playback hours calculated by comparing the cell capacity of this power bank with the maximum video playback hours achievable by the iPhone 13 under normal conditions. Actual results will vary depending on varying factors for individual users.
Power 3 Devices
Plug into portable power for up to three devices at the same time with its USB-C port and 2 USB-A ports.
Cable Included
Start charging immediately. Our Power Bank comes with a USB-A to USB-C cable so you can start charging right out of the box.
LED Indicator Light
LED battery indicator lights let you know when it's time to charge or when you're good to go.
At a Glance
Charge up to three devices at the same time with its USB-C port and dual USB-A ports
Access up to 15W of power 20,000 mAH of power delivers up to 78 hours of additional battery life for your devices
LED indicator light provides instant power bank status
Comes with a 6-inch USB-A to USB-C cable 
Available in pink, blue and black
2-year warranty and $2500 CEW included
Package Includes:
BOOST↑CHARGE Power Bank 20K
6-inch USB-A to USB-C cable
Does not support active cables