https://www.belkin.com/ph/trueclear-damage-control-screen-protector-for-ipad-mini/F7N013qe.html
TrueClear Damage Control Screen Protector for iPad mini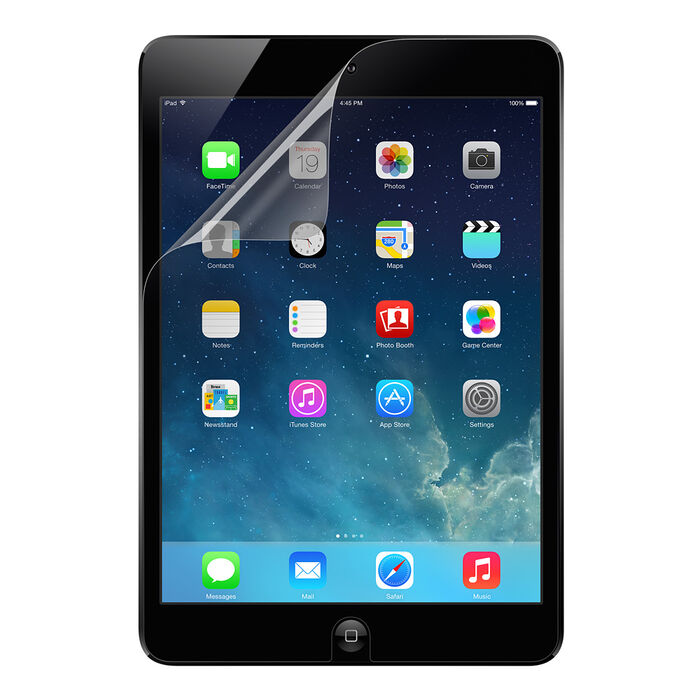 TrueClear Damage Control Screen Protector for iPad mini
Tough, Triple-Layer Technology Keeps Screen Smooth 
Watch Scratches Disappear
This extreme protection screen protector will keep your phone screen looking its best. The amazing self-repairing material offers continuous damage control, erasing scratches and scuffs almost instantly.  
The triple-layer technology incorporates a PET plastic base with silicone adhesive for easy application and superior cling, an inner anti-scratch film topped with a layer of TPU rubber, covered with a hard coating to facilitate healing.
Defend Your Device
Avoid damage without affecting your touchscreen's functionality. Strong, yet thin and lightweight, the screen protector provides excellent protection that will help keep your device looking like new.  
Tru Clear™
See your screen, not the screen protector. Tru Clear™ technology ensures optimal screen visibility. 
Fast Install 
Applying the screen protector is fast and easy. Simply clean your iPad mini screen with the included cleaning wipe, peel the screen protector from its backing and place it onto your screen. Then use the included smoothing card to push away creases and bubbles.