https://www.belkin.com/ph/power-bank-2k-for-apple-watch/P-F8J233.html
BOOST↑CHARGE™
Power Bank 2K for Apple Watch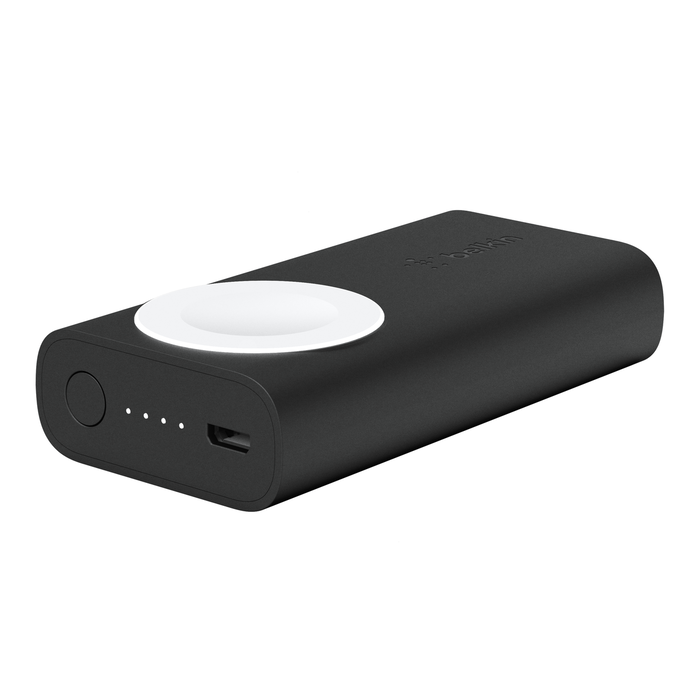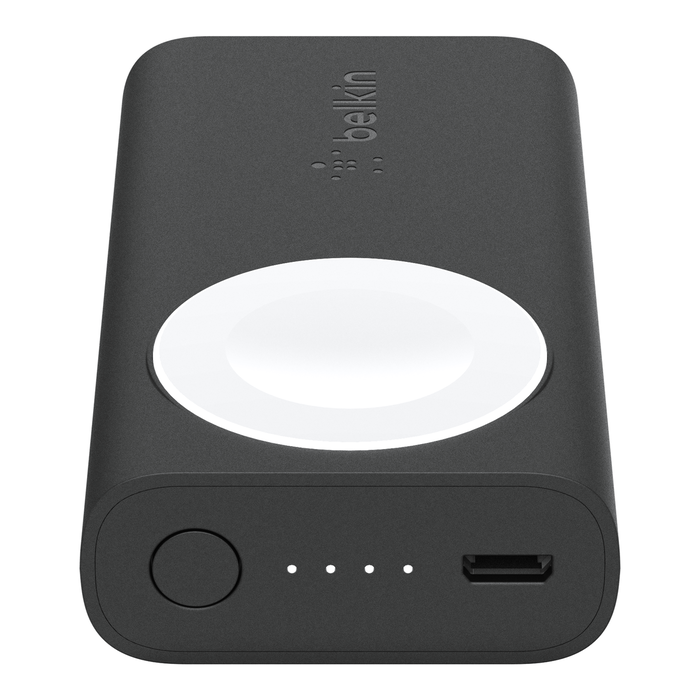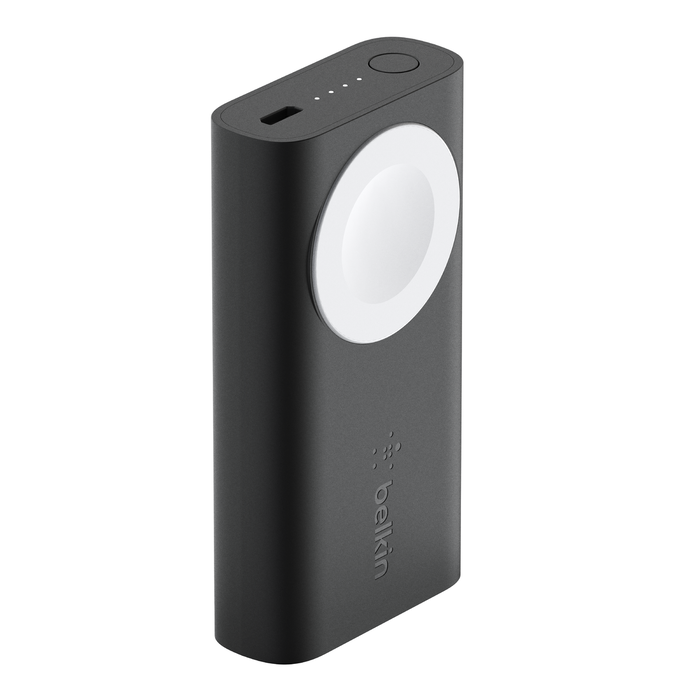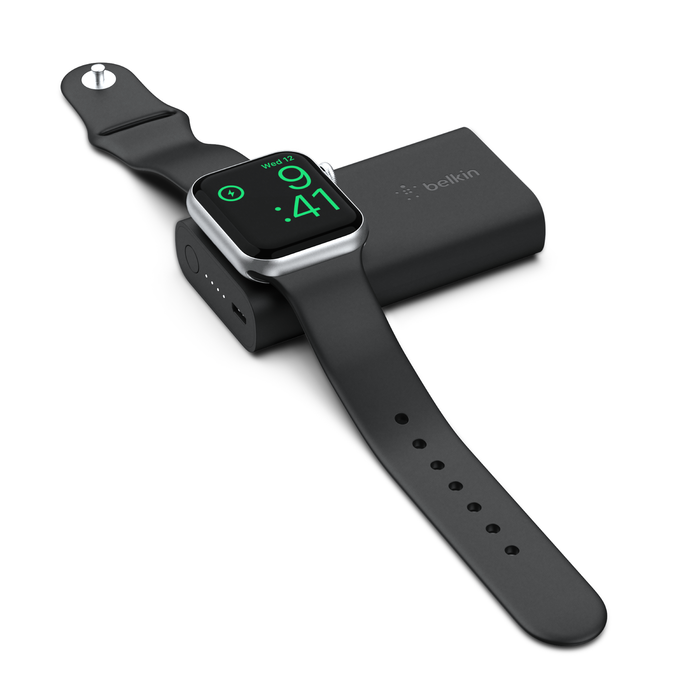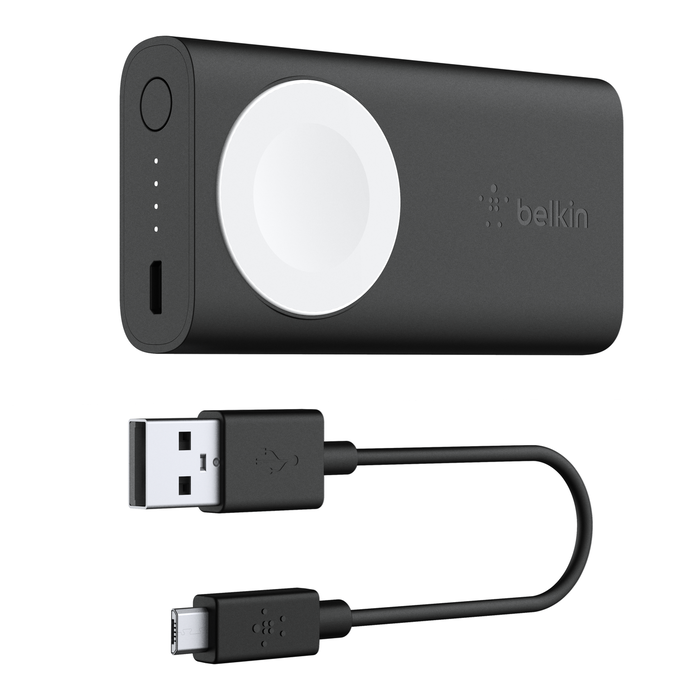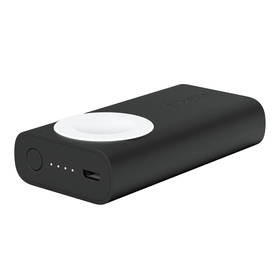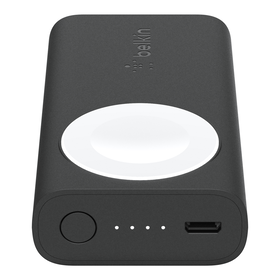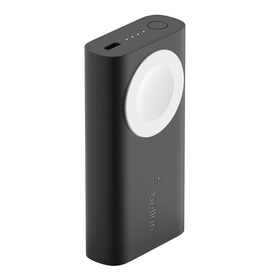 BOOST↑CHARGE™
Power Bank 2K for Apple Watch
This compact and lightweight MFi Certified Apple Watch power bank delivers up to 63 hours of battery life to your Apple Watch. Micro-USB cable included. Compatible with Apple Watch Series 8, Ultra and SE.
Apple Watch Series 1
Apple Watch Series 2
Apple Watch Series 3
Apple Watch Series 4
Apple Watch Series 6
Apple Watch Series 7
Apple Watch Series 8
Apple Watch SE
Apple Watch Ultra
STAY ON TRACK WITH THIS APPLE WATCH PORTABLE CHARGER
Introducing a compact, portable power bank designed exclusively for Apple Watch. With the power to add up to 63 hours of battery life, you can stay charged for days without needing to bring a wall charger.* Perfect for travel and on-the-go, this Apple Watch power bank allows you to track your fitness goals, use Apple Pay, and receive notifications from anywhere.
THE BELKIN DIFFERENCE
Pioneer in technology and innovation for over 35 years
Made for Apple Watch certified
High-quality components and careful construction provide lasting reliability
$2,500 Connected Equipment Warranty provides peace of mind
ADD 63 HOURS OF CHARGE*
Unlock up to 63 hours of additional power with this compact and portable power bank. From a quick power boost while you get ready to staying charged while enjoying a weekend getaway, the BOOST↑CHARGE Power Bank 2K for Apple Watch has you covered.
LIGHTWEIGHT AND COMPACT
This travel-friendly Apple Watch power bank is ideal for life on the go. The compact size makes staying charged anywhere easy. Just throw your power bank into your bag or pocket and go.
MFi CERTIFIED
MFi Certification means that the BOOST↑CHARGE Power Bank 2K for Apple Watch has been designed specifically for Apple Watch and meets Apple performance standards.
MICRO-USB CABLE IS INCLUDED
Everything you need to stay charged is included. Recharge your new Apple Watch power bank using the included Micro-USB cable.
$2,500 CONNECTED EQUIPMENT WARRANTY
The BOOST↑CHARGE Power Bank 2K for Apple Watch is protected by a Belkin Connected Equipment Warranty. If your device is damaged by an electrical charge while properly connected to the charger, Belkin will repair or replace it up to a value of $2,500. Learn more
KEY FEATURES AND BENEFITS
Add up to 63 hours of battery life*
LED indicators show battery life of power bank
6" micro-USB cable included
$2,500 Connected Equipment Warranty
Specs:
Height: 17.25mm / 0.68in
Width: 41.94mm / 1.65in
Length: 79mm / 3.11in
Weight: 70g / 2.47oz
Package Includes:
BOOST↑CHARGE Power Bank 2K for Apple Watch
6" micro-USB cable
*Max. additional battery hours calculated by comparing the mAh capacity of this power bank with the max. battery hours achievable by the Apple Watch 1, 2, and 3. Actual additional hours provided may vary based on factors that are different for every user.