https://www.belkin.com/ph/mixit%E2%86%91-duratek-usb-c-to-usb-a-cable-usb-type-c/P-F2CU059.html
MIXIT↑™ DuraTek™ USB-C™ to USB-A Cable (USB Type-C™)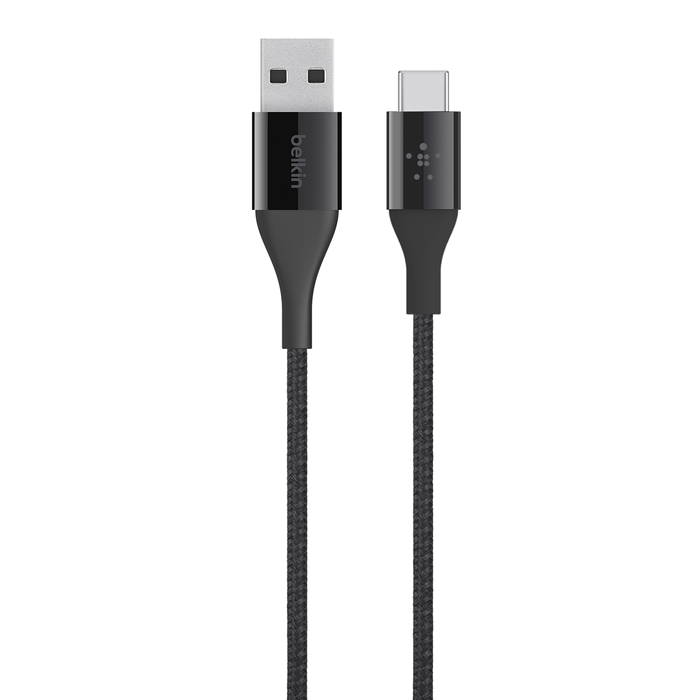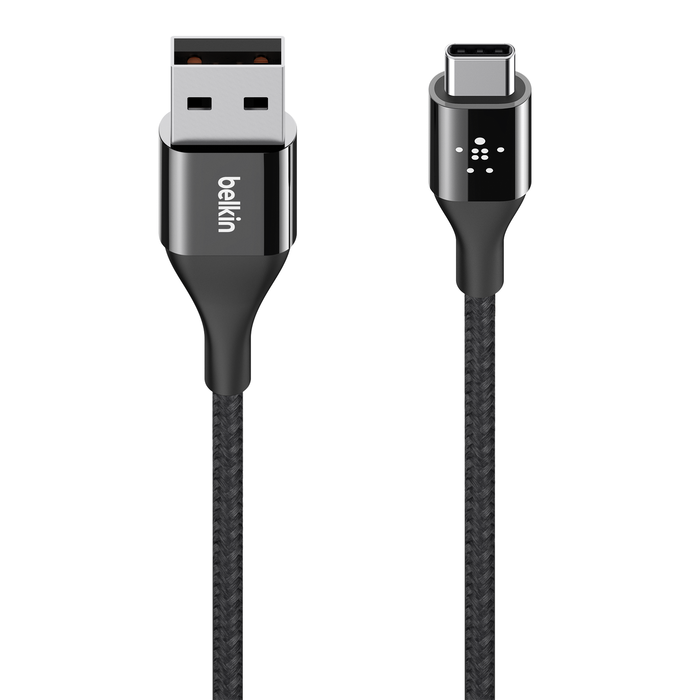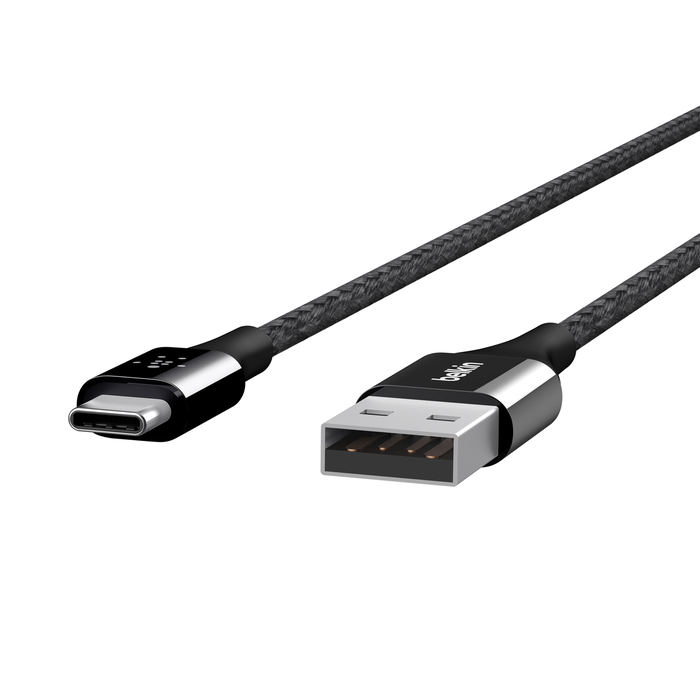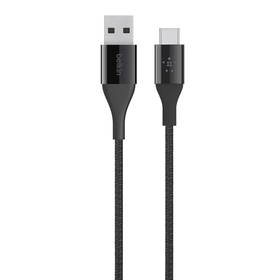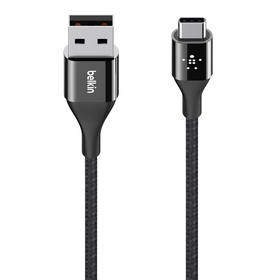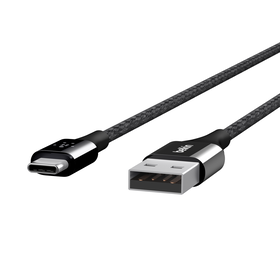 MIXIT↑™ DuraTek™ USB-C™ to USB-A Cable (USB Type-C™)
iMac (2017)
MacBook
MacBook Pro (2017)
MacBook Pro 13" (2017)
MacBook Pro (2016)
Google Chromebook Pixel
Dell XPS 13"
Dell XPS 15"
Google Pixel C
Google Pixel XL
HTC U11
Huawei Mate 10/10 Pro
Huawei Mate 9/9 Pro
Huawei P20/P20 Pro
Huawei P8
Huawei P9
LG V20
LG V30
Nintendo Switch
Galaxy Note8
Galaxy Note9
Galaxy S10
Galaxy S10e
Galaxy S10+
Galaxy S8
Galaxy S8+
Galaxy S9
Galaxy S9+
Galaxy Tab S3
HWEINVA
GOGLPXL2
HTC10
GOGLPXL
GOGLPXL2XL
LGG6
HWEINX6P
HWEIM8
MICLMIA950
MICLMIA950XL
BUILT SMART, BUILT TO LAST
This DuraTek cable has been thoughtfully designed and constructed from superior quality materials, ensuring it outlasts standard cables. Smart design details reinforce the cable at stress points, extending its life. An abrasion-resistant nylon exterior houses Aramid fibers that reinforce the inner wiring while highly flexible insulation minimizes damage from friction. All these pieces come together to create a cable that withstands even the most demanding routines and borders on indestructible.
THE BELKIN DIFFERENCE
Pioneer in technology and innovation for over 35 years
Aramid-reinforced cable in double braided nylon provides added durability
Strain relief is tested to withstand 5,000+ cycles where the cable is bent to 180-degrees
USB-IF certified
5-Year Limited Lifetime Warranty
HIDDEN STRENGTH
One of the key ingredients of DuraTek's extraordinary strength is the use of Aramid fibers. This super-strong material is also used to reinforce protective clothing, and strengthen products, like tennis racquets and surfboards, where durability is key. Able to flex without stretching, Aramid strands are built into DuraTek cables, providing a structure that protects the wires inside from damage.
DOUBLE BRAIDED NYLON
The external cable jacket is made from premium and hard-wearing nylon that resists damage caused by everything from transportation to rubbing against your nightstand. Double braiding, a technique used in rope making, is incorporated to increase strength and resilience.
FLEXIBLE INSULATION
Insulation protects the wires inside a cable from damage as the cable bends and flexes. Some insulation can cause stiffness, affecting the overall suppleness of the cable. The highly flexible insulation within DuraTek minimizes friction, allowing the cable to bend easily while protecting the wires within from damage.
BETTER STRAIN RELIEF
The strain relief–where the cable joins the connector head–is made of flexible TPE and longer than that found on other cables. This added length and flexibility absorbs stress and reinforces the juncture between the cable and connector head, preventing separation. Not just flexible, TPE is also smooth, tactile and more environmentally-friendly than PVC.
USB-IF CERTIFICATION
Hi-Speed USB Compliance means that this cable has been certified by USB-IF to meet all electrical, mechanical and environmental standards, ensuring a superior user experience.
Key Features:
Aramid fibers, a high strength synthetic material, are used as a reinforcing agent to strengthen conductors and enhance protection
Drain wiring helps with added protection
Insulated conductors reduce friction while creating added flexibility and protection
Shield-braid and metalized Mylar shielding help to protect the cable from external electromagnetic interference
Thermoplastic elastomer (TPE) cable jacket is soft, pliable and environmentally friendly
Double-braided nylon exterior is abrasion resistant, reducing fraying and lasting longer
At a Glance:
Aramid-reinforced conductors provide added durability
Longer, flexible strain relief absorbs stress from bending to prevent breakage
Double-braided nylon forms flexible, durable cable jacket
Aluminum casing protects circuit board inside connector
Flexible insulation reduces friction
4-foot/1.2-meters length
Supports up to 480 Mbps data transfer rates
5-Year Limited Lifetime Warranty