https://www.belkin.com/ph/metallic-usb-a-wall-charger/P-F8M731.html
Mixit
Metallic USB-A Wall Charger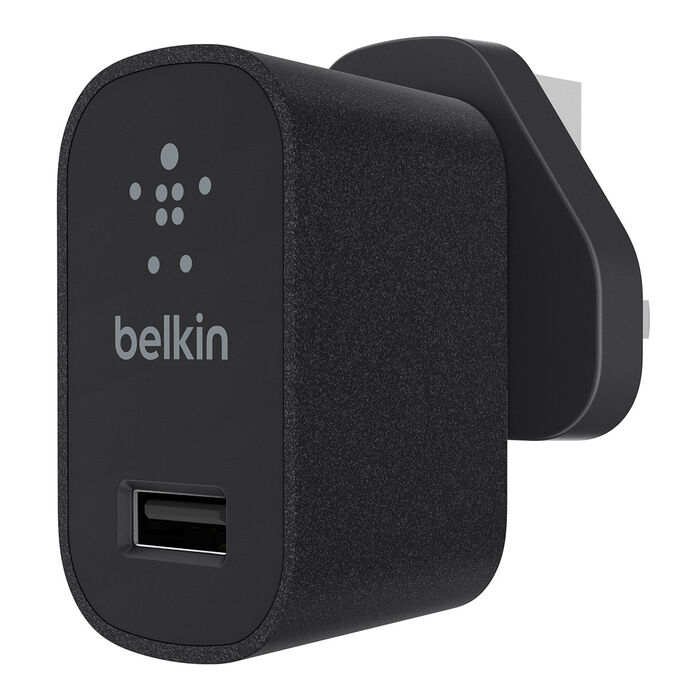 Mixit
Metallic USB-A Wall Charger
iPad 2
iPad 4th gen
iPad Air 2
iPad Air
iPad Pro (12.9") 2nd Gen
iPad 3rd gen
iPad mini
iPad mini 2
iPad mini 3
iPad mini 4
iPhone 7
iPhone 7 Plus
iPhone 8
iPhone 8 Plus
iPhone X
iPhone XR
iPhone XS
iPhone XS Max
Galaxy Note
Galaxy Note8
Galaxy Note Pro 12.2
Galaxy S10
Galaxy S10e
Galaxy S10+
Galaxy S3
Galaxy S4
Galaxy S5
Galaxy S6
Galaxy S6 edge
Galaxy S7
Galaxy S7 edge
Galaxy S8
Galaxy S8+
Galaxy S9
Galaxy S9+
Galaxy Tab 3 - 10.1"
Galaxy Tab 3 - 7.0"
Galaxy Tab 3 - 8.0"
Galaxy Tab 4 - 10.1"
Galaxy Tab 4 - 7.0"
Galaxy Tab 4 - 8.0"
Galaxy Tab Pro 10.1"
Galaxy Tab Pro 12.2"
Galaxy Tab Pro 8.4"
Galaxy Tab S - 10.5"
Galaxy Tab S - 8.4"
Galaxy Note 10.1
Galaxy Note 10.1 2014
Galaxy Note II
Galaxy Note 3
Galaxy Note 4
AMZMPL7
IPHONE6PLUS
AMZKDLPW
IPHONE6SPLUS
AMZKDLF
AMZMPLHD7
AMZKDLFHD89
AMZKDLT
IPHONE6S
AMZMPLHD89
AMZKDLFHD7
IPHONE5
IPHONE6
KEEP YOUR MOBILE DEVICES FULLY CHARGED
The MIXIT↑™ Metallic Home Charger offers fast, convenient charging for smartphones, tablets, and any other device that charges via USB cable. This charger plugs directly into your AC wall socket, so you'll always be within reach of a quick battery boost. You'll be able to charge your devices without having to connect them to a computer or bulky docking port.
FASTER CHARGING
The MIXIT↑™ Metallic Home Charger always delivers the maximum amount of power required to charge your device--up to 2.4 amps. This means you'll be able to charge your device up to 40 percent faster, saving you hours of charge time. For example, the charger can take an iPad 4th-generation tablet from zero to 100 percent charge in just 6.2 hours, compared to 10.3 hours with a regular 5-watt charger.
UNIVERSAL COMPATIBILITY
Thanks to its versatile Ti chipset, the MIXIT↑™ Metallic Home Charger is compatible with nearly any device that charges via USB cable (sold separately). The chipset automatically recognizes devices when they're plugged in, so you'll be able to begin charging without any setup.
RELIABLE CHARGING
Belkin chargers are rigorously engineered to protect your device while it is charging. The charger's intelligent circuitry measures voltage and automatically adjusts power output, ensuring that your device stays safe in the event of an unexpected power surge.
This charger is also protected by a Belkin Connected Equipment Warranty. If your device is damaged by an electrical charge while properly connected to the charger, Belkin will repair or replace it up to a value of $2,500.
At A Glance:
Convenient charger plugs into AC outlets
Charges your smartphone, tablet, or other mobile device up to 40 percent faster than ordinary 5-watt chargers
Sleek design with metallic finish
Compatible with any USB charging cable (sold separately)
Smart circuitry protects your device from power spikes
$2,500 Belkin Connected Equipment Warranty
Package Includes:
MIXIT↑™ Metallic Home Charger