https://www.belkin.com/ph/cablehdmihdmi-micromm2mthinmicromini-adptr/P-F3Y144.html
CABLE,HDMI/HDMI-MICRO,M/M,2M,THIN+MICRO/MINI ADPTR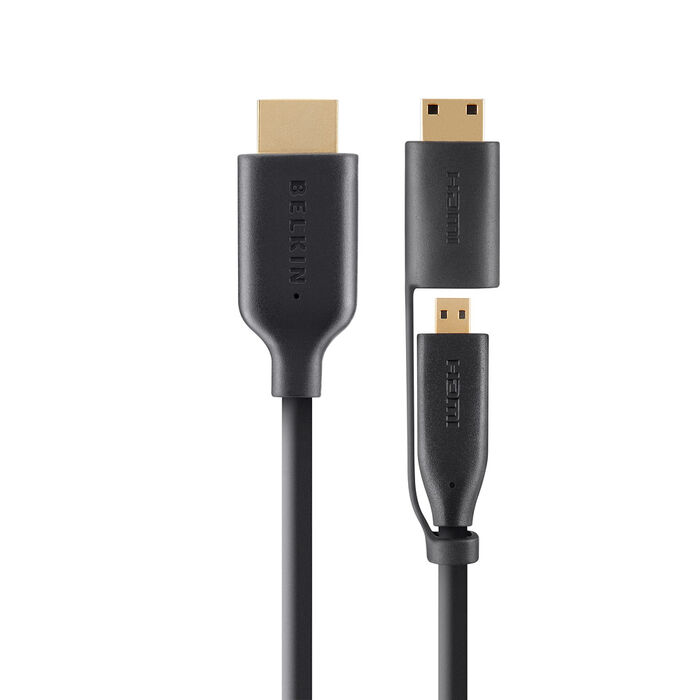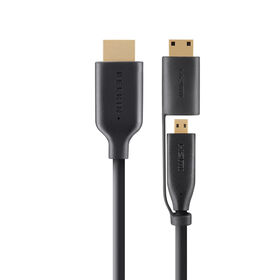 CABLE,HDMI/HDMI-MICRO,M/M,2M,THIN+MICRO/MINI ADPTR
HDMI Connector
Connect compatible portable devices to your HDTV with the Belkin Micro HDMI Cable. This high-speed HDMI to Micro-HDMI cable is 2 metres in length, featuring a gold-plated male HDMI cable at one end and a gold-plated male micro-HDMI cable on the other for your convenience.
Gold-Plated Connectors and Full HD
Gold-plated connectors ensure the integrity and quality of the video and audio signal is preserved. This cable supports 3D and up to 1080p HD video at 10.2gbps Bandwidth.
2 Metre Reach
Connect your devices up to 2 metres away with this handy length cable. For 30 years, Belkin have been experts in the field of audio/visual solutions and are a brand you can rely on.