https://www.belkin.com/wireless-charging-pad-15w/P-WIA002.html
BOOST↑CHARGE™
Wireless Charging Pad 15W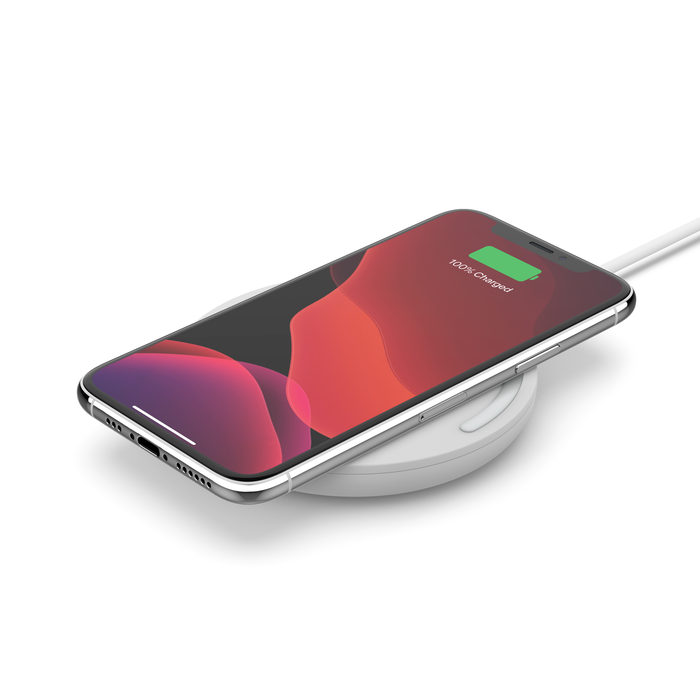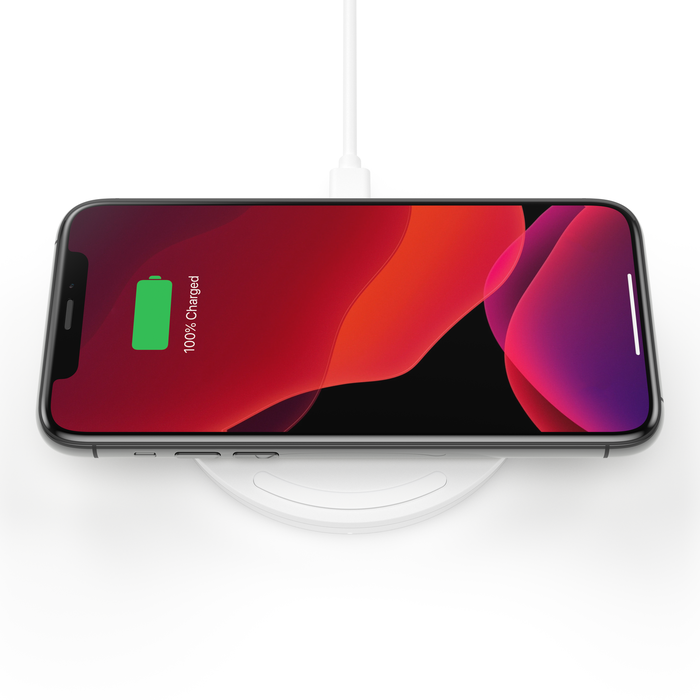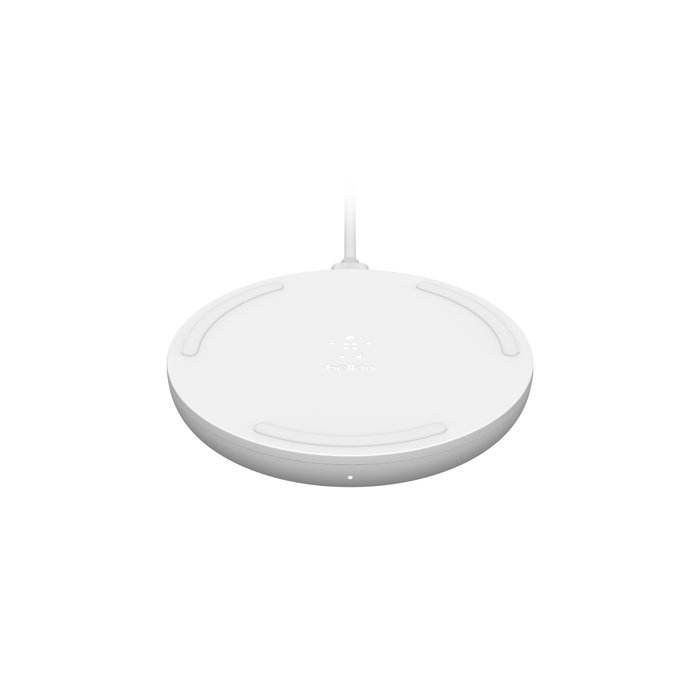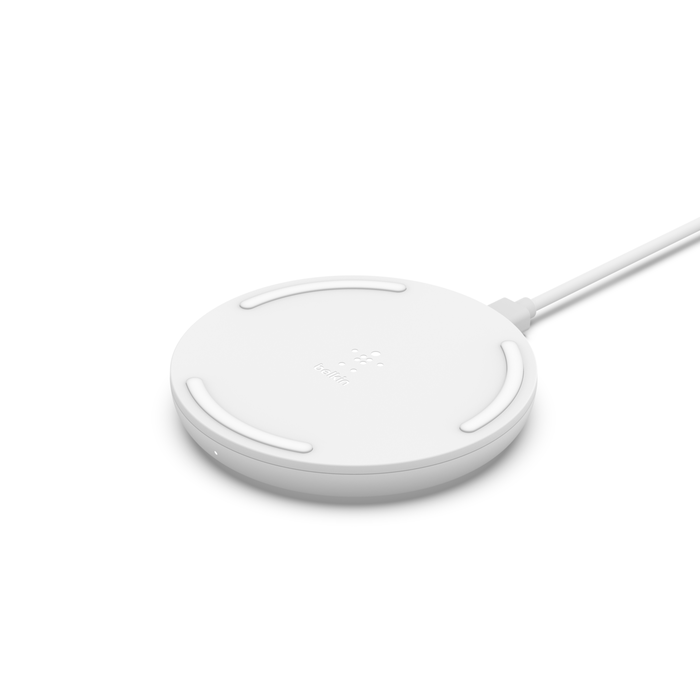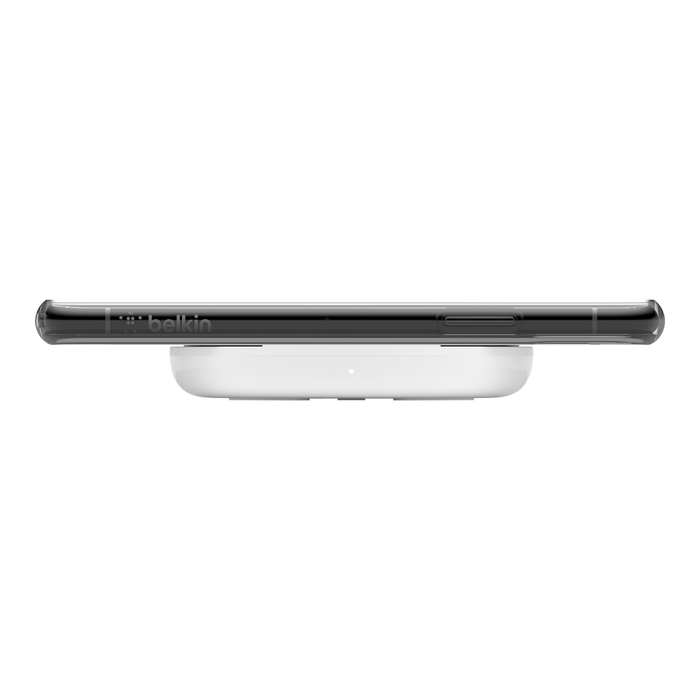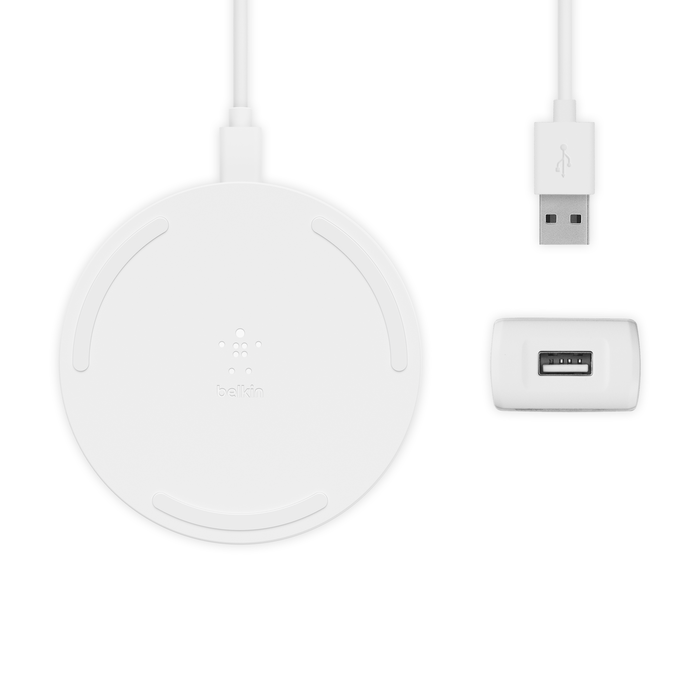 Fast and free shipping
90-Day money back guarantee
24/7 Customer support
BOOST↑CHARGE™
Wireless Charging Pad 15W
Dads and Grads Sale - Save 20% with code DNG23, discount automatically applies in cart, while supplies last.
Free 2-day shipping on orders over $125 or more.
FREE Standard Shipping on orders of $50 or more
This product usually ships within 1-2 business days.
CUT THE CORD WITH 15W OF POWER
Designed to deliver fast wireless charging for the latest smartphones, the 15W BOOST↑CHARGE Wireless Charging Pad couldn't be easier to use. Unclutter your bedroom, office, or kitchen counters by going wireless—just place your phone on the pad and start charging instantly. LED light indicators and non-slip surface keep your phone charging correctly, and a power supply unit is included.
CASE COMPATIBLE UP TO 3MM
Charge without removing your case. Our BOOST↑CHARGE Wireless Charging Pads are engineered to work with lightweight plastic cases up to 3mm.
UNIVERSAL QI™ COMPATIBILITY
Power any Qi-enabled device using this single charger. The BOOST↑CHARGE Wireless Charging Pad 15W has been engineered to fast charge Apple, Samsung, and Google smartphones while delivering 5W to all other Qi-enabled devices.
LED INDICATES CHARGING STATUS
Green light confirms safe charging
Amber light warns that a foreign object has been detected
Red light indicates that your phone is not charging
NON-SLIP MATERIAL
Constant calls and texts? No problem. The nonslip material helps to grip your iPhone, keeping it safely in place while charging.
Dimensions
Width: 95mm x 95mm/3.74" x 3.74"
Height: 15.5mm/0.61"
At a Glance:
Fast wireless charging up to 15W
Case compatible up to 3mm
Qi certified to ensure safe charging
LED light indicates proper charging
Non-slip grip material keeps phone in place
Power supply unit is included
2-year warranty
Package Includes:
Wireless Charging Pad 15W
Power Supply Unit