https://www.belkin.com/usb-c-to-usb-c-cable-with-strap/P-F8J241.html
BoostCharge
USB-C to USB-C Cable with Strap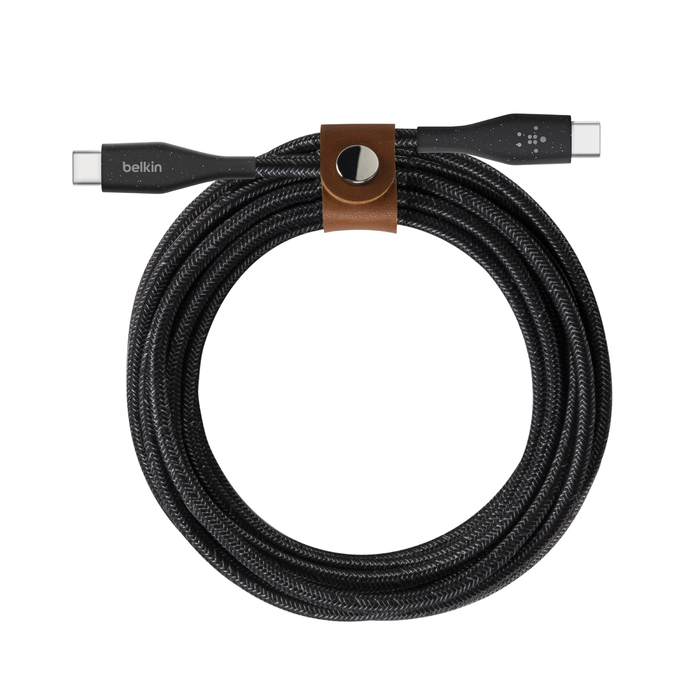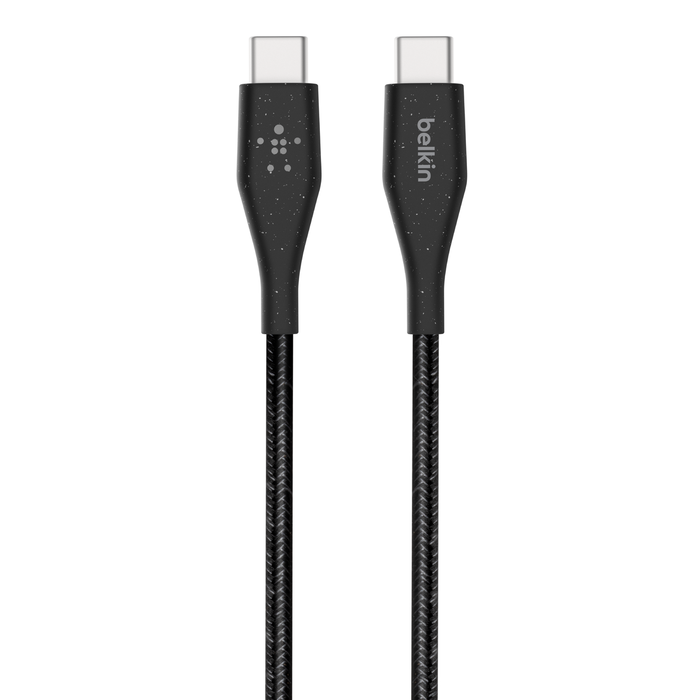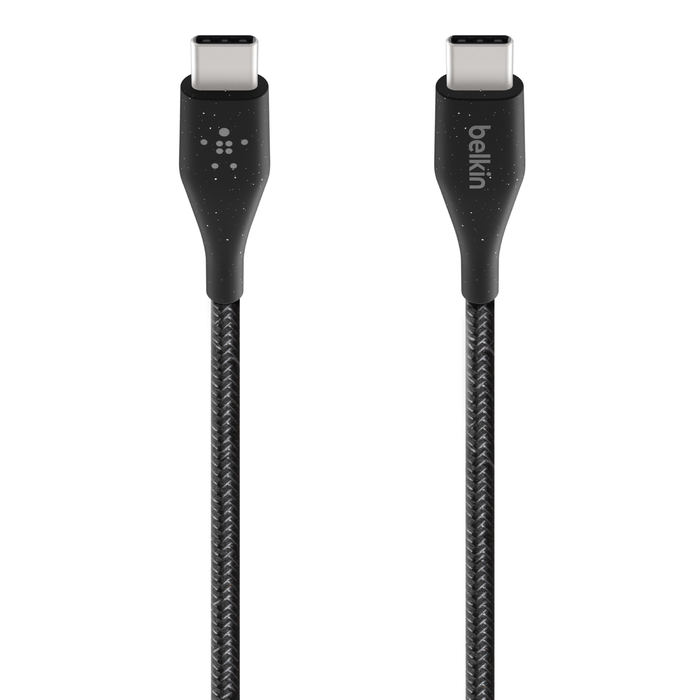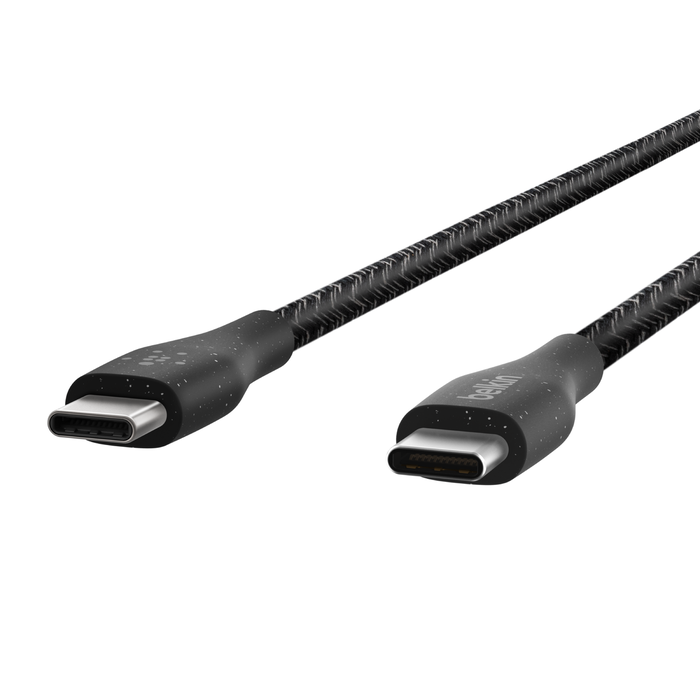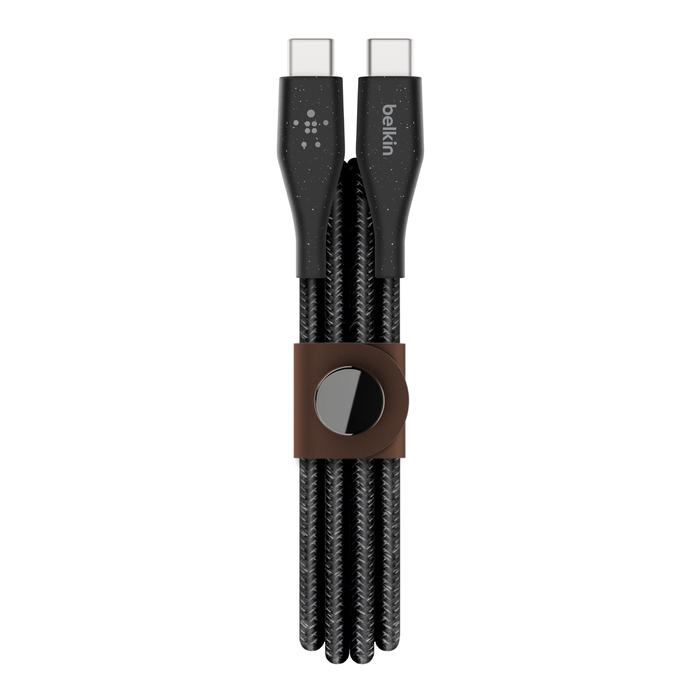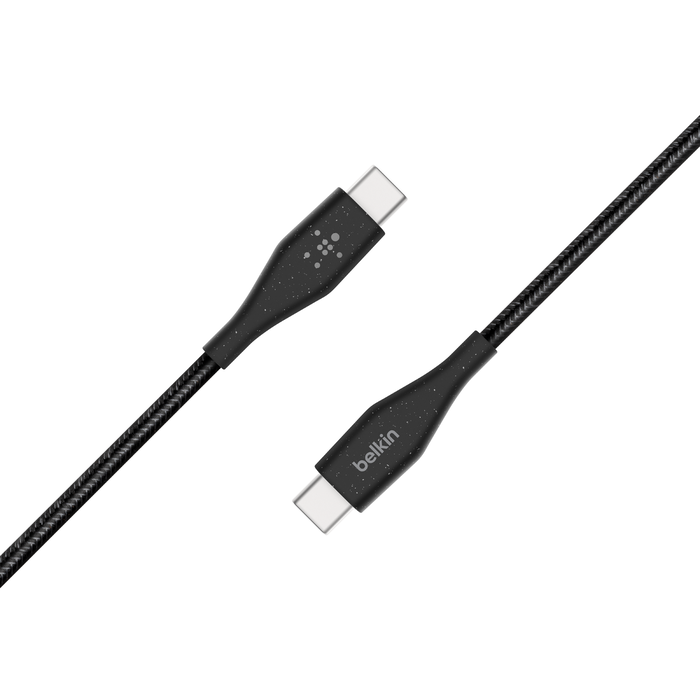 BoostCharge
USB-C to USB-C Cable with Strap
Spring Sale - Save 20% with code SS23, while supplies last.
Out of Stock

This item is currently not available
Galaxy Note20
Galaxy Note20 Ultra
Galaxy S10
Galaxy S10+
Galaxy S10e
Galaxy S20
Galaxy S20 FE
Galaxy S20 Ultra
Galaxy S20+
Galaxy S21 5G
Galaxy S21 Ultra 5G
Galaxy S21+ 5G
GOGLPXL3
GOGLPXL3XL
Huawei P20/P20 Pro
iPad Pro (11.0")
iPad Pro (12.9") 4th Gen
LG G7
MacBook Pro 13" (2018)
MacBook Pro 15" (2018)
DURABILITY MEETS CONVENIENCE
Advanced durability technology reinforces your cable inside and out to deliver our strongest cable yet. This USB-C to USB-C cable is designed with a leather strap for cable management. Staying neatly stored and tangle-free in a pocket or bag, it is ideal to take anywhere for a power boost when you need it most. It delivers fast charging and syncing for your USB-C devices and is fully compatible with USB-PD for an even faster charge.
THE BELKIN DIFFERENCE
Pioneer in technology and innovation for over 35 years
Made using premium components, including Aramid fibers to provide lasting quality
Built to our patented cable blueprint for added durability
USB-IF certified
Belkin's 5-Year Limited Warranty
THE POWER OF ARAMID
This super-strong material is used to reinforce protective clothing, and strengthen products, like tennis racquets and surfboards. Its ability to strengthen and flex without stretching makes aramid perfect for cables where the fibers provide a protective structure for the wires inside.
STRENGTHENED OUTER JACKET
We start with a hard-wearing nylon that resists damage from everything from being thrown in a bag to rubbing against your nightstand. This nylon is double braided, a technique used in rope making, to further increase strength and resilience.
FLEXIBLE INSULATION
Insulation protects the wires and cables from damage as the cable bends and flexes. Some insulation can cause stiffness, affecting the overall suppleness of the cable. The highly flexible insulation within this cable minimizes friction, allowing it to bend easily while protecting the wires within from damage.
IMPROVED STRAIN RELIEF
The point where a cable joins with the connector head is made of flexible TPE and longer than that found on other cables. This added length and flexibility absorbs stress and reinforces the juncture between the cable and connector head, preventing separation. Not just flexible, TPE is also smooth, tactile, and more environmentally-friendly than PVC.
STAY ORGANIZED WITH A LEATHER STRAP
It's not just for looks, the stylish leather accent helps keep your cable organized when not in use. No more messy cables at your desk or reaching into your bag to find a tangled cable. Just wrap and snap.
USB-IF CERTIFIED FOR COMPATIBILITY
Certification by the USB-Implementers' Forum guarantees that a USB-C product conforms to industry regulations, to ensure compatibility with all USB-IF-certified USB-C devices.
KEY FEATURES AND BENEFITS
10X stronger than standard cables*
Available in a convenient 4ft length with a strap that keeps the cable neatly coiled and tangle-free
Aluminum circuit board casing, aramid fiber-reinforced conductors, and flexible insulation increases durability
On the outside, a longer strain relief and double-braided nylon jacket combat the effects of wear and tear
5-year limited warranty for added peace of mind
5-YEAR PROTECTION
We stand by the enhanced durability of this cable by providing a 5-year warranty, for guaranteed long-term performance and added peace of mind.
Specs:
Package Includes:
BOOST↑CHARGE™ USB-C to USB-C Cable with Strap