https://www.belkin.com/uk/usb-c-pd-power-bank-10k-usb-c-cable/P-BPB001.html
BoostCharge
USB-C PD Power Bank 10K + USB-C Cable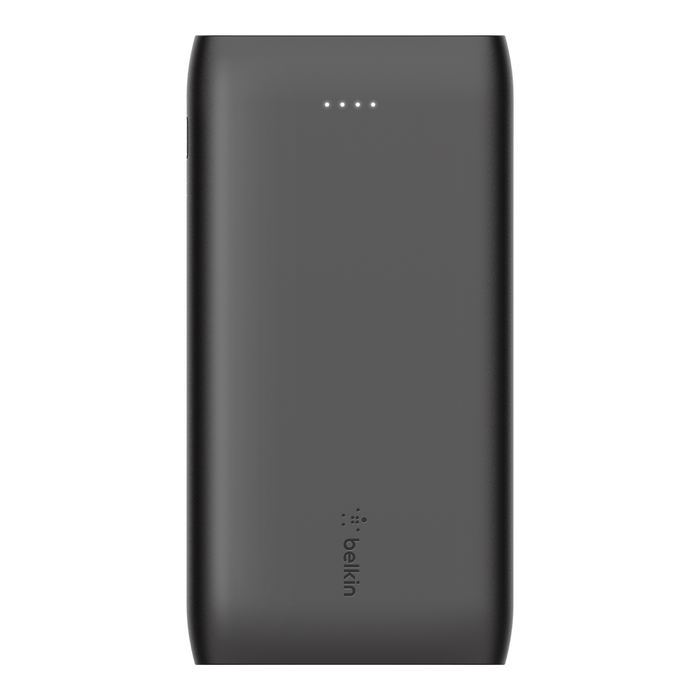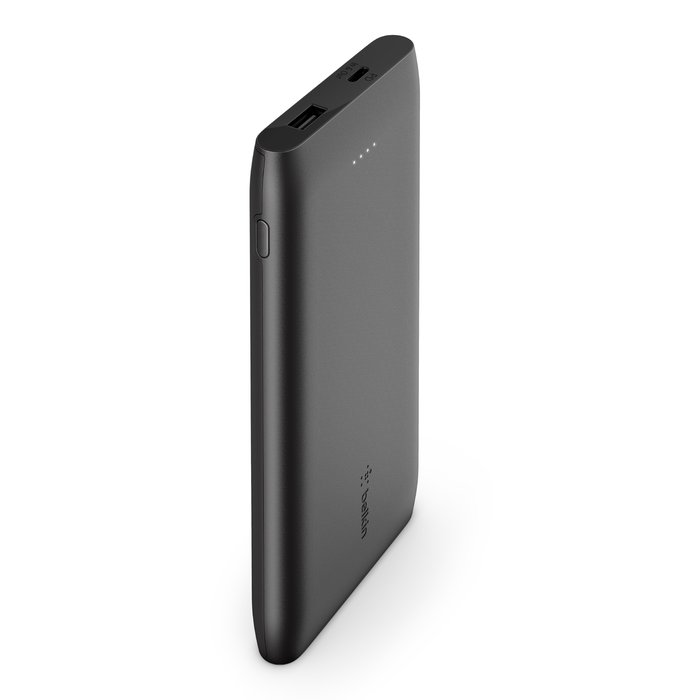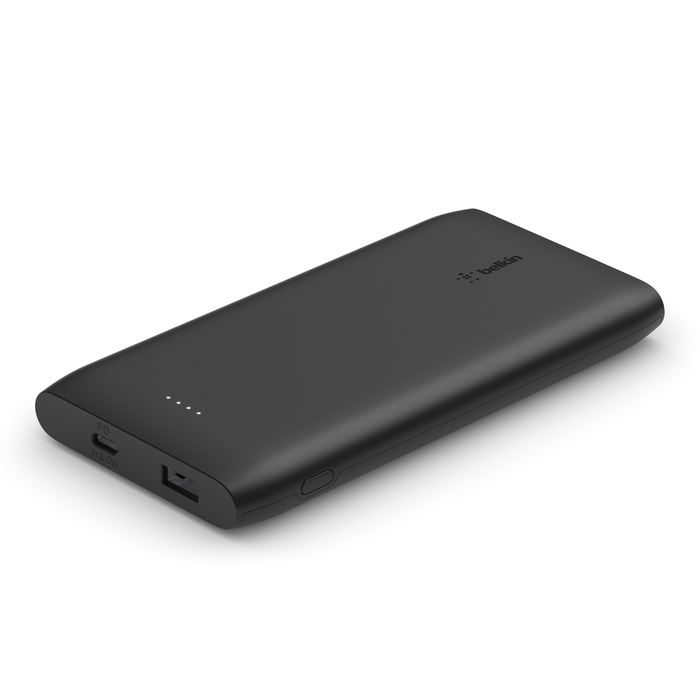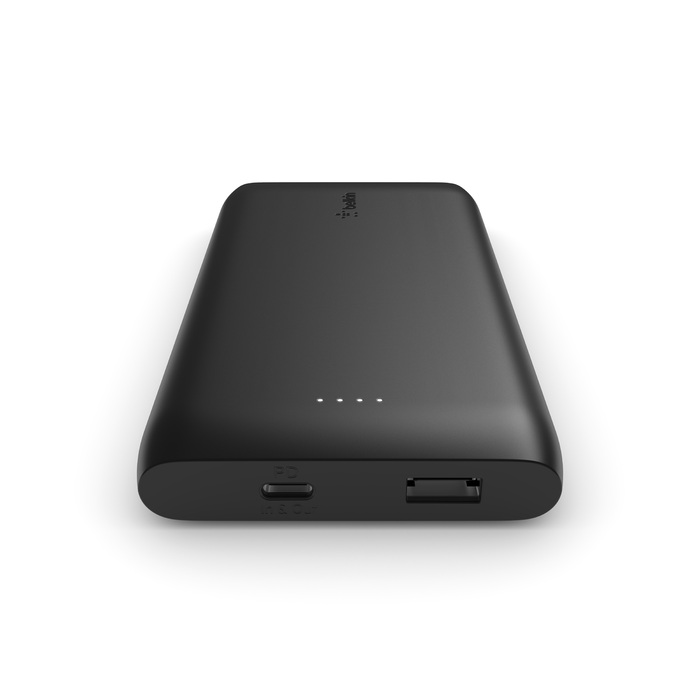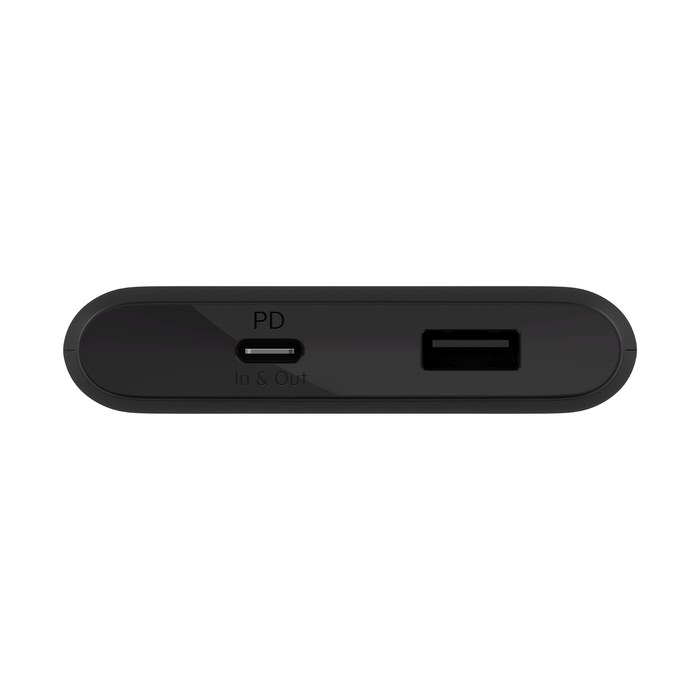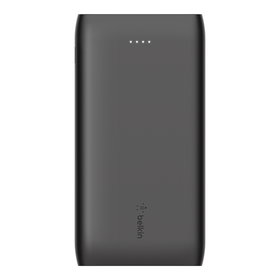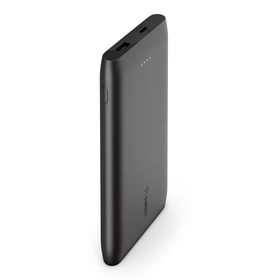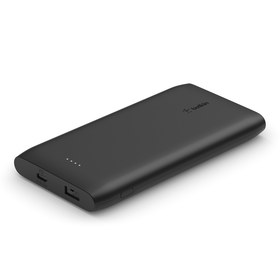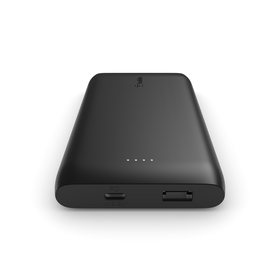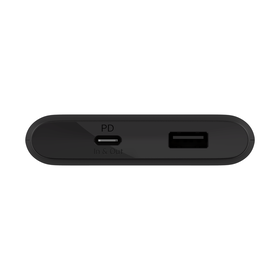 BoostCharge
USB-C PD Power Bank 10K + USB-C Cable
This USB-C Power Bank 10K offers an 18W USB-C output with Power Delivery, so you can fast charge your compatible device and a 12W USB-A output to simultaneously charge a second device. Compatible with iPhone 14/13/12 series.
This product does not ship to Scotland, Northern Ireland or Isle of Man.
FREE shipping on all purchases over £30
iPad 9th gen
iPad Air
iPad Pro (12.9") 2nd Gen
iPad Pro (12.9") 1st Gen
MacBook Air 15" M2 (2023)
iPad mini 6th Gen
Google Pixel 4
Google Pixel 4 XL
Google Pixel 5
Google Pixel 6
iPad Pro (10.5")
iPhone 15
iPhone 15 Pro
iPhone 15 Plus
iPhone 15 Pro Max
iPhone 14
iPhone 14 Pro
iPhone 14 Plus
iPhone 14 Pro Max
iPhone 11
iPhone 11 Pro
iPhone 11 Pro Max
iPhone 12
iPhone 12 mini
iPhone 12 Pro
iPhone 12 Pro Max
iPhone 13
iPhone 13 mini
iPhone 13 Pro
iPhone 13 Pro Max
iPhone 8
iPhone 8 Plus
iPhone SE 1st Gen
iPhone SE 2nd Gen
iPhone X
iPhone XR
iPhone XS
iPhone XS Max
Galaxy S21 5G
Galaxy S21+ 5G
Galaxy S21 Ultra 5G
Galaxy S22 5G
Galaxy S22+ 5G
Galaxy S22 Ultra 5G
Galaxy S23
Galaxy S23 Plus
Galaxy S23 Ultra
LONG-LASTING POWER FOR TWO DEVICES
Our USB-C® Power Bank 10K offers 10,000 mAh to provide up to an additional 36 hours* of battery life to your smartphone. You can use the USB-C port to charge a phone quickly while using the USB-A port to charge a tablet, camera, or other device at the same time. A USB-C to USB-C cable is included, so you can start charging right out of the box.
FAST CHARGE CAPABLE
Featuring an 18W USB-C output with USB-C Power Delivery, you can fast charge your iPhone from 0-50% in 30 minutes and USB-C devices from 0-50% in around 36 minutes.* Recharging the power bank is faster too. Just connect the USB-C port to recharge 40% faster than a standard 12W input.
Specs:
Length: 143.48mm/5.65"
Height: 74.60mm/2.94"
Width: 16.50mm/0.65"
At a Glance:
10,000 mAh
Two ports:18W USB-C and 12W USB-A
USB-C Power Delivery
6in./152.4mm USB-C to USB-C cable included
Protected by 2-year product warranty and $2,500 Connected Equipment Warranty
Package Includes:
BOOST↑CHARGE USB-C Power Bank 10K
6in./152.4mm USB-C to USB-C Cable
**Based on charge times for Google Pixel 3 (36 minutes) and Google Pixel 3 XL (37 minutes). iPad Pro 12.9" (1st generation) charges 0-50% in around 75 minutes. Fast charge feature requires compatible USB-C device and 18W or higher USB-C charger.