text.skipToContent
text.skipToNavigation
SALE
NEW
WeMo® Insight Switch + NetCam HD+ Wi-Fi Camera with Glass Lens Bundle
BUN1017uk
/ {{blVariant}}
SALE
NEW
WeMo® Insight Switch + NetCam HD+ Wi-Fi Camera with Glass Lens Bundle
BUN1017uk
/ {{blVariant}}
"The Belkin WeMo Insight Switch brings new meaning to the term "smart device." - PC Magazine.
TURN YOUR ELECTRONICS ON/OFF, MONITOR THEM FROM ANYWHERE
The Wi-Fi enabled WeMo Insight Switch connects your home appliances and electronic devices to your Wi-Fi network, allowing you to turn devices on or off, program customized notifications and change device status - from anywhere. WeMo Insight Switch can monitor your electronics and will send information about the device's energy usage directly to your smartphone or tablet. Perfect to pair with space heaters, wall A/C units, TVs, washers, dryers, fans, lights and more.
CREATE RULES, SCHEDULES AND RECEIVE NOTIFICATIONS
Download the free WeMo App to as many smartphones and tablets as you like to create rules and custom schedules. The WeMo App can be as flexible as you need and allows you to create rules that are easy to set up and can easily be changed. You can even receive notifications that are personalized to meet your needs.
Get notified when your laundry cycle is finished so that you avoid wrinkled clothes, know when your child has exceeded their daily TV limit and turn it off, or find out if you left the space heater on accidentally.
GET INSIGHT INTO HOME ENERGY USAGE
The WeMo Insight Switch can help keep your home energy bills low by allowing you to set schedules, monitor energy usage on electronics, and find out which devices are used most often. WeMo can notify you instantly if home electronics have been left on and you can choose to either leave them on or turn them off from anywhere. Find out if you left the A/C window unit running and turn it off, find out if the kids are playing video games instead of doing homework, or schedule a space heater to turn on five minutes before you walk through the door.
With WeMo, you can set schedules, create rules for electronics to respond at specific times or to sunset/sunrise, and get notifications for any device connected to a WeMo Insight Switch.
EASY TO USE, EASY TO INSTALL
To install WeMo Insight Switch, simply plug the Switch into an outlet in your home and then plug an electronic device or appliance into the switch. Download the free WeMo App from either the Google Play Store or the Apple App store to any smart device. WeMo Insight Switch keeps you connected to your electronics anywhere you are--over Wi-Fi, 3G, or 4G networks.
WEMO IS COMPLETELY MODULAR
The WeMo collection of products are designed to work together via the free WeMo App so that you control and monitor as much or as little of your home as you like. You can easily add additional WeMo products including Smart LED Bulbs, WeMo Switch, WeMo Motion, WeMo Light Switch or WeMo Insight Switches at any time to any room to control and monitor multiple devices or appliances. Program home automation triggers like using your WeMo Motion to turn on your WeMo LED lights when you walk into a room, or use the WeMo Insight Switch to learn about the cost savings of installing additional WeMo Smart LED bulbs--the combinations are endless.
WORKS WITH ANDROID AND APPLE DEVICES
WeMo Insight Switch is compatible with Apple (iOS 6 and higher) and Android (4.0 and higher devices) and your existing Wi-Fi router. It is backed by a one-year limited warranty.
SYSTEM REQUIREMENTS
Wi-Fi® router
Android 4.0 or later
iOS v6 or higher
Max 120V~/16A/60Hz/1800W
Number of Power Outlets:1
Wi-Fi: 2.4Ghz 802.11n
Just visit IFTTT.com using your iOS device or by using an internet browser to start creating and sharing Recipes with IFTTT.
NetCam HD+ Wi-Fi Camera with Glass Lens and Night Vision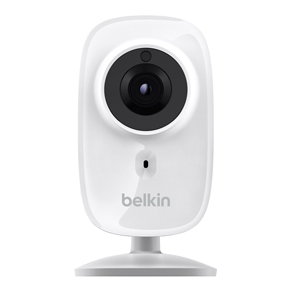 WATCH YOUR HOME FROM ANYWHERE--DON'T MISS A MINUTE
Stream live HD video from your home right to your smartphone or tablet--no computer required. With the NetCam HD+, you can watch your kids playing or check in with elderly parents anytime, anywhere. Set up the camera in your living room, kitchen, child's bedroom, or anywhere you want to keep an eye on kids, elderly family members, and mischievous pets.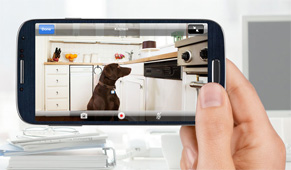 GLASS LENS FOR VIBRANT, CLEAR PICTURE
Capture every detail of the fun at home in vivid 720p HD. The camera's glass lens allows for vibrant color and pristine detail. You'll be able to see the smallest details, even on your smartphone's screen.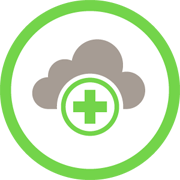 CLOUD+ PREMIUM SERVICES EXPAND CAMERA'S CAPABILITIES
Enjoy even more of the NetCam HD+'s features when you subscribe to Cloud+ Premium Services. This subscription allows you to record and store your favorite videos in the cloud, so you can enjoy them later. You can also receive notifications on your smartphone or tablet when the camera's motion sensor is triggered. The notifications include a video link, so you can watch the action without missing a beat. Try a complimentary 30-day subscription to start exploring all the advanced features right away.
Effortless Setup - No Computer Required
Forget hassling with installation CDs and complicated user manuals. All you have to do to get the Belkin NetCam HD+ up and running is download the free NetCam app to your mobile device. The camera connects to your home's Wi-Fi router and starts streaming video and audio to your smartphone or tablet. You don't even need a computer or laptop.
Works with WeMo
WeMo is a family of innovative, easy-to-use products that make life easier, simpler, and better by using your Wi-Fi network and mobile internet to control your home electronics right from your smartphone or tablet. The Belkin Netcam also works with the WeMo family so you can program home automation triggers like turning on your lights when someone walks through the door. Explore the growing WeMo collection of products and see how they enhance your life.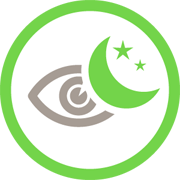 GET PEACE OF MIND WITH NIGHT VISION
The camera's infrared night vision function lets you view HD video of your home or office regardless of what time it is. A Day/Night filter improves the picture on your device to give you detailed images, even if the room you're viewing is totally dark. Use the NetCam HD+ to make sure your child is peacefully asleep or to keep an eye on your home during the night.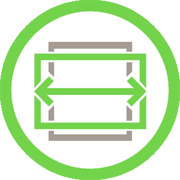 SEE IT ALL WITH WIDE-ANGLE FORMAT
Wide-angle video format ensures you'll keep all of the action in the frame. This wider format also allows you to view and record what happens in large rec rooms, kitchens, or offices without the use of multiple cameras.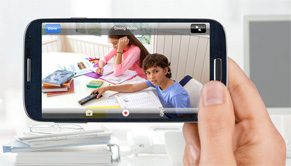 STAY IN TOUCH WITH PUSH-TO-TALK
Communicate with whoever is on the screen using the camera's push-to-talk function. Speak directly into your smartphone or tablet to scold your pet or let your kids know when you'll be home. The camera's built-in high-definition microphone ensures you'll hear their response loud and clear.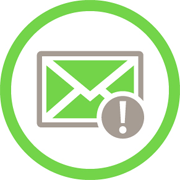 GET MOTION-SENSOR ALERTS
The motion sensor in the camera will alert you when anything is taking place in the room. Use this function to keep an eye on sleeping babies or get alerts at work when the dog is looking for dessert in the kitchen.

Compatible with Apple and Android Devices
The Belkin NetCam HD+ works with the following Apple devices with iOS 4.2 or higher: iPod touch, iPhone, and iPad. It also works with Android devices with version 2.2 or higher. A Wi-Fi router with an Internet connection is required.
Package Includes:
NetCam HD+
Mounting kit with screws
Quick installation guide
Power supply
0 linksys.product.review.title.customer