https://www.belkin.com/th/P-WIA003.html
BoostCharge
Wireless Charging Pad 7.5W Special Edition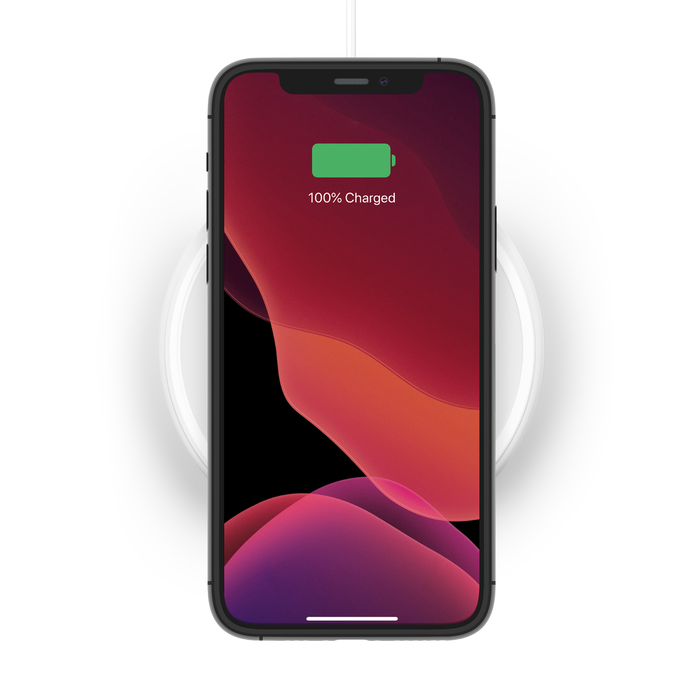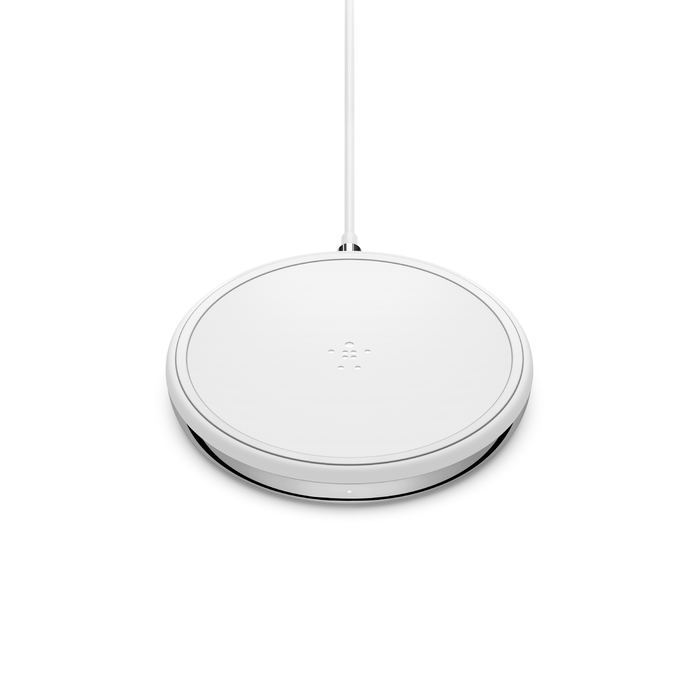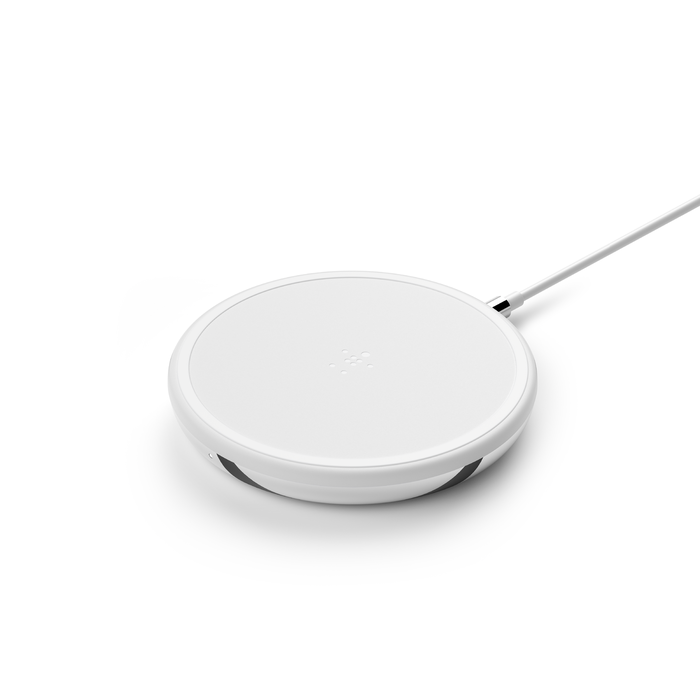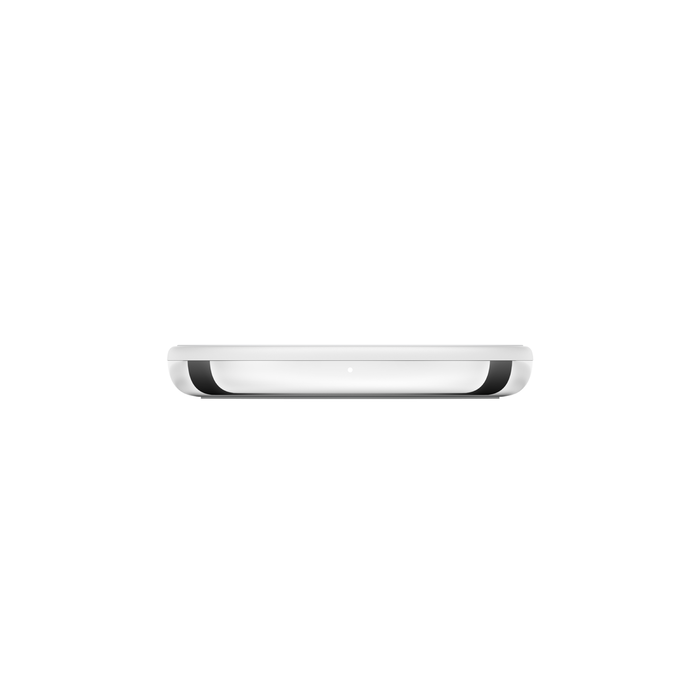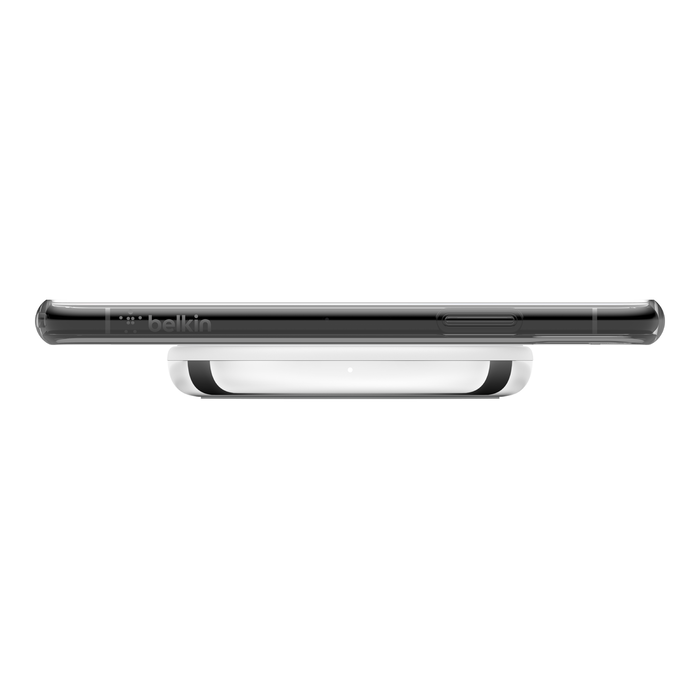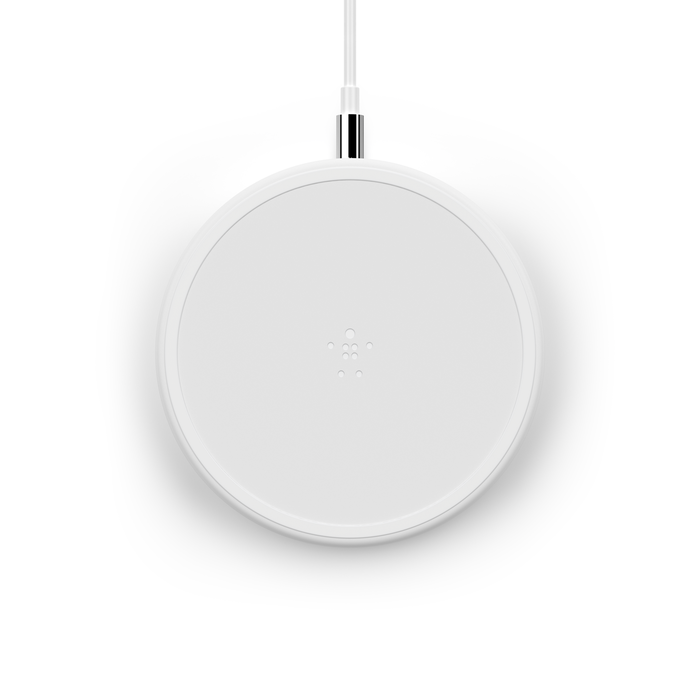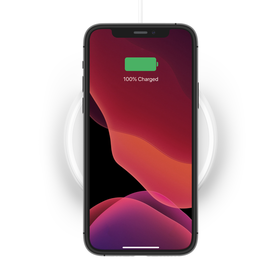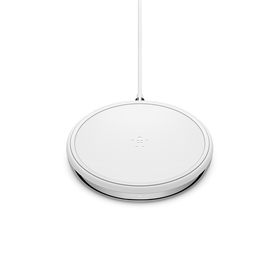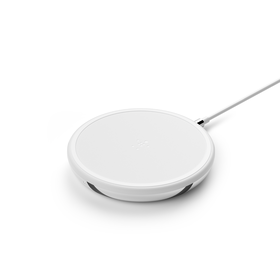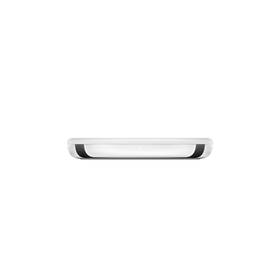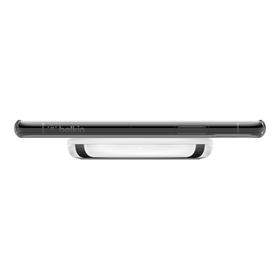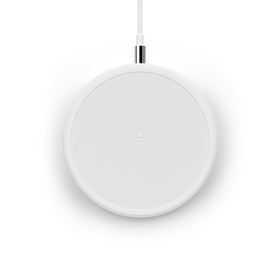 BoostCharge
Wireless Charging Pad 7.5W Special Edition
iPhone 11
iPhone 11 Pro
iPhone 11 Pro Max
iPhone 12
iPhone 12 mini
iPhone 12 Pro
iPhone 12 Pro Max
iPhone 13
iPhone 13 mini
iPhone 13 Pro
iPhone 13 Pro Max
iPhone 8
iPhone 8 Plus
iPhone SE 2nd Gen
iPhone X
iPhone XR
iPhone XS
iPhone XS Max
PREMIUM WIRELESS CHARGING OPTIMIZED FOR iPHONE
Simplify charging with our premium Wireless Charging Pad designed exclusively for iPhone models 8 and later, including iPhone 11, Pro, and Pro Max—just lay your phone onto the charging pad and go. This wireless charging pad features premium chrome and stainless steel materials designed to complement the iPhone. It's engineered to deliver up to 7.5W of fast charging, and it's available in white or black.
CONVENIENT AND SAFE
Just place your phone onto the charging pad and start charging instantly. A non-slip surface ensures your phone will stay in place during its charge.
DESIGNED FOR APPLE
The sleek design made with stainless material exclusively for Apple means the dock fits seamlessly with the aesthetic of all your Apple devices, and functions with them perfectly.
CASE COMPATIBLE UP TO 3MM
Charge without removing your case. Our BOOST↑CHARGE Wireless Charging Pad is engineered to work with lightweight plastic cases up to 3mm.
UNIVERSAL QI™ COMPATIBILITY
Power any Qi-compatible phone using this single charger. The BOOST↑CHARGE Wireless Charging Pad 7.5W has been engineered to charge Apple devices at the fastest possible speed.
LED LIGHT INDICATES SAFE AND SUCCESSFUL CHARGING
Thoughtfully designed to ensure easy alignment and that your smartphone stays in place while charging. The LED light indicates charging status so you know when your iPhone is charging correctly. A white light indicates the pad is charging the phone correctly. An amber indicator light means incorrect power output is being delivered to the phone or there's a foreign object in the way.
DIMENSIONS
Width: 95mm/3.74" x 95mm/3.74"
Height: 14mm/0.55"
At a Glance:
Fast wireless charging for Apple products up to 7.5W
Case compatible with most lightweight cases
LED light indicates phone is properly aligned for optimal charging
Qi certified for safety assurance
Power supply unit included
Protected by 3-year warranty
Package Includes:
BOOST↑CHARGE Wireless Charging Pad 7.5W
Power supply unit