https://www.belkin.com/th/P-F7U081.html
RockStar™
USB-C Audio + Charge Adapter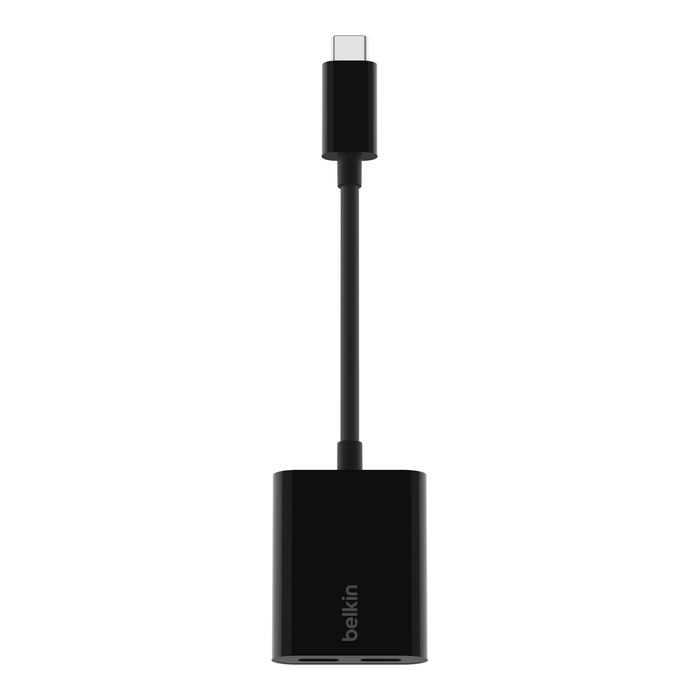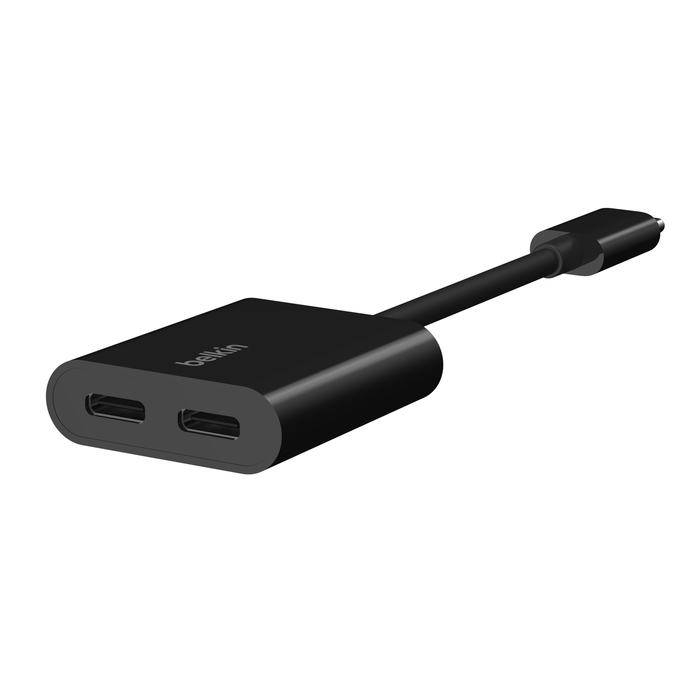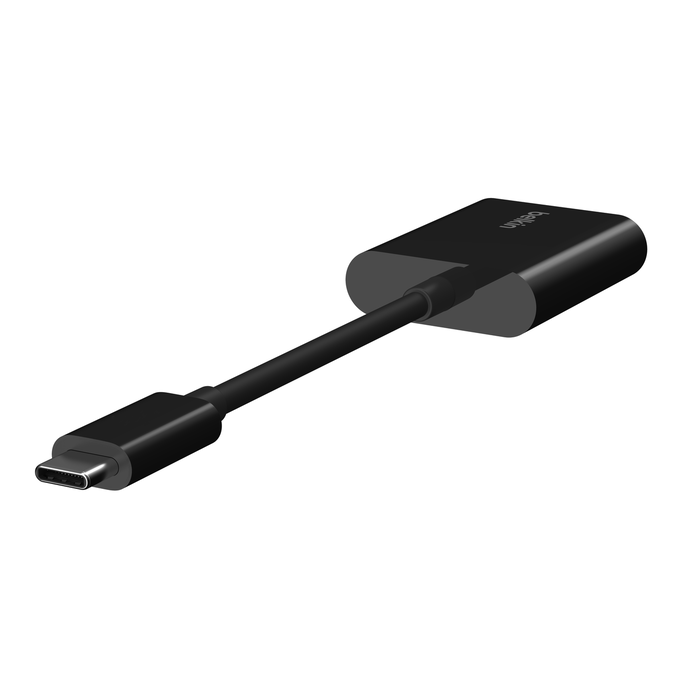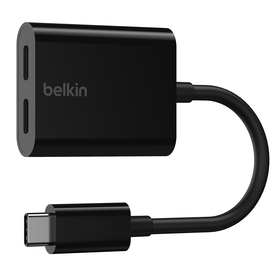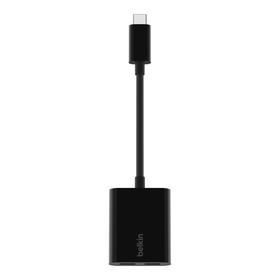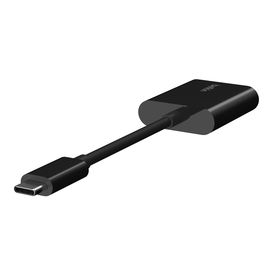 RockStar™
USB-C Audio + Charge Adapter
Listen to music and take calls while getting up to 60W of passthrough power. Add a second USB-C port to single-port devices to enjoy uninterrupted function while maintaining the fast charging capabilities of your device. Both ports have audio and charging capabilities, so connecting is easy.
2x USB-C ports for simultaneous audio and charging
Fast charging compatible with up to 60W Power Delivery
High-resolution audio quality
Compatible with smartphones, tablets, and notebooks with an audio-enabled USB-C port
100% plastic-free packaging
2-year warranty
USB-C audio + charge adapter

 Please use a USB-C PD C-C cable to work with iPad mini 6.
iPad (10.9") 10th Gen
iPad Pro (11") 3rd Gen
iPad Pro (12.9") 5th Gen
iPad Pro (12.9") 3rd Gen
iPad Pro (11") 2nd Gen
iPad Pro (12.9") 4th Gen
iPad mini 6th Gen
Google Pixel 5
Google Pixel 6
Huawei P30/P30 Pro
iPad Pro (11.0")
iPhone 15
iPhone 15 Pro
iPhone 15 Plus
iPhone 15 Pro Max
Galaxy S21 Series
Galaxy S22 Series
Galaxy S23
Galaxy S23 Plus
Galaxy S23 Ultra
Galaxy Z Fold 5
Galaxy Z Flip 5
Galaxy Note20
Galaxy Note20 Ultra
100% plastic-free packaging