https://www.belkin.com/sg/qode-ultimate-keyboard-case-for-ipad-air-2/P-F5L178.html
QODE Ultimate Keyboard Case for iPad Air 2
Extremely thin and light, aircraft-grade aluminum alloy is used on both sides of the keyboard for a premium feel and durable screen protection.
Well-spaced keys offer responsive, accurate typing
Magnets hold tablet in a variety of comfortable viewing angles
Keyboard auto on/off
Keyboard folds into case for comfortable handheld tablet use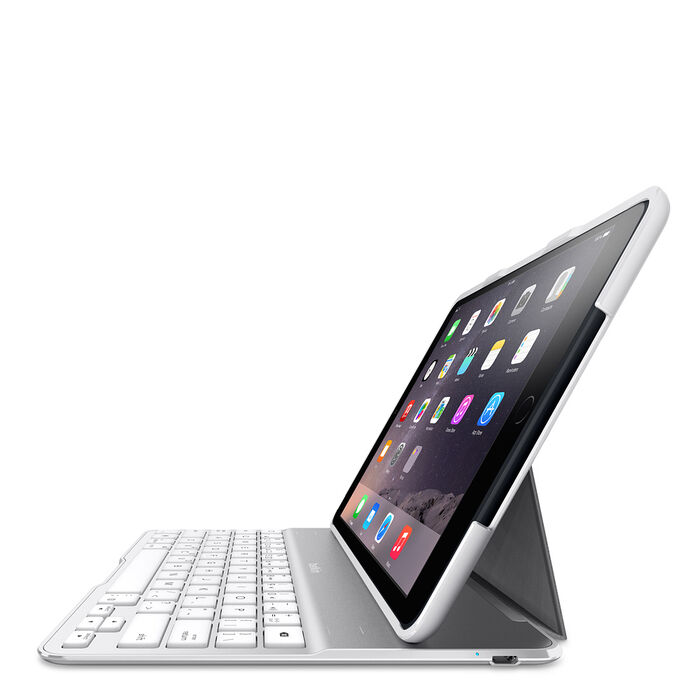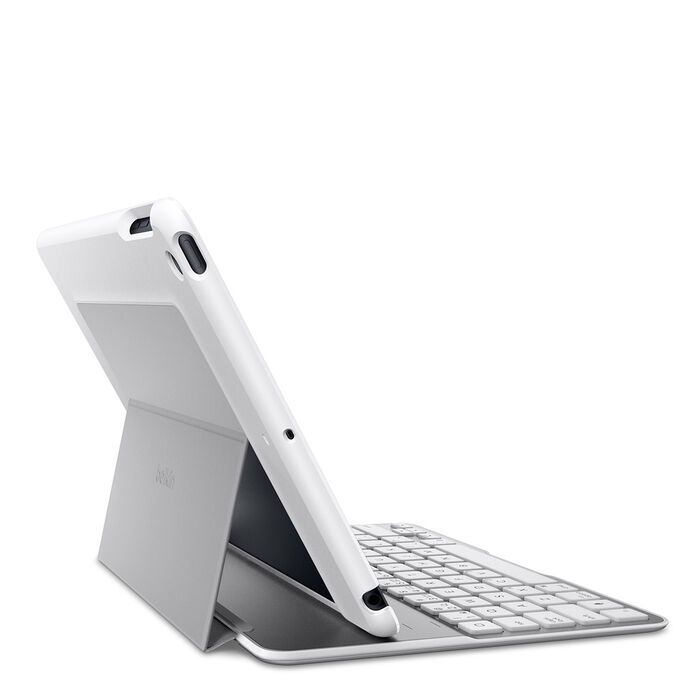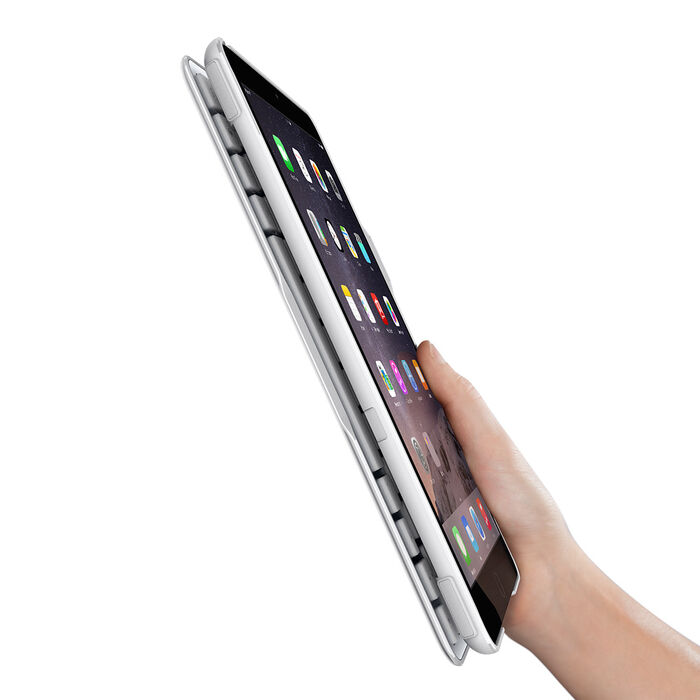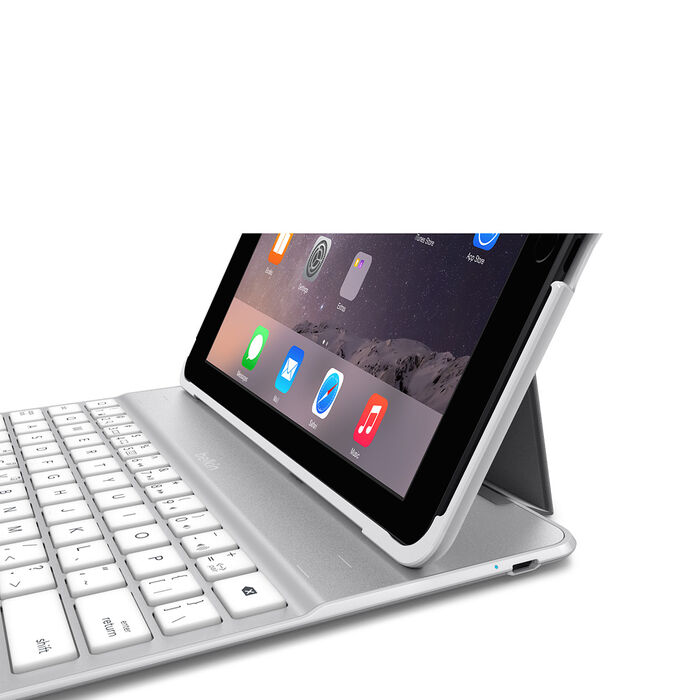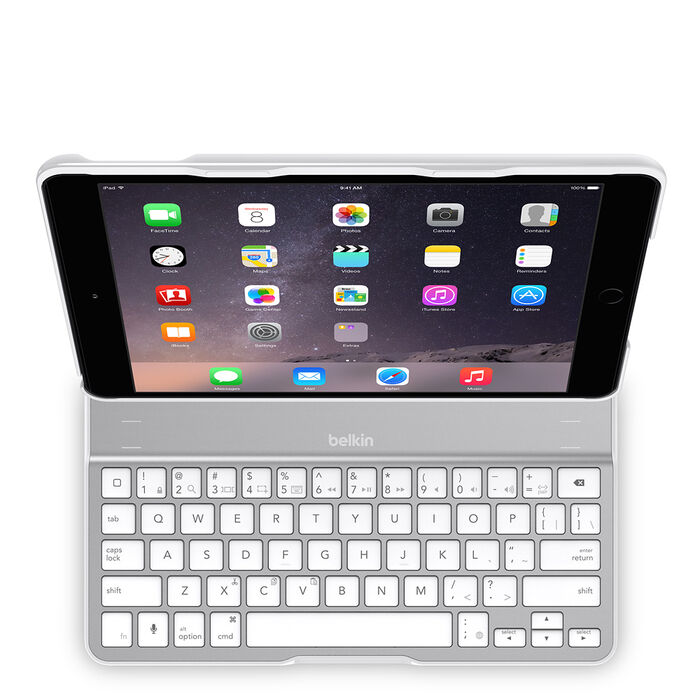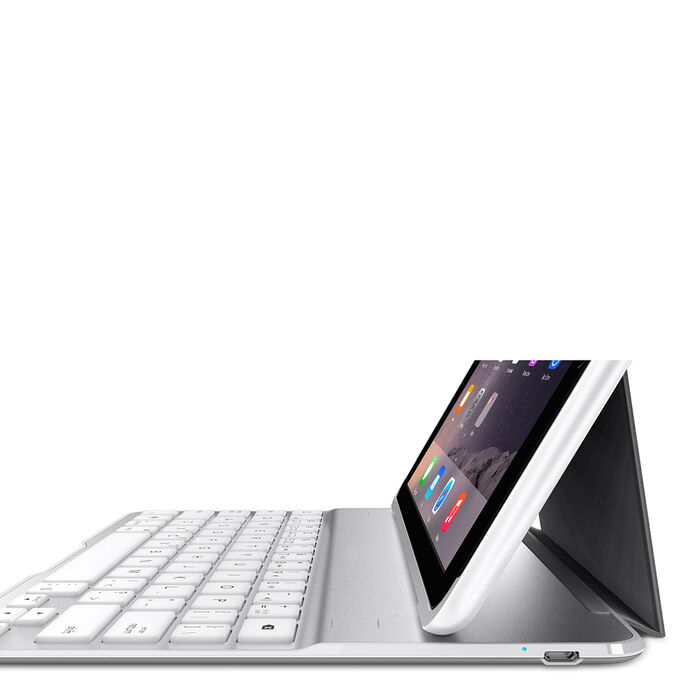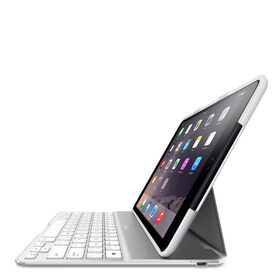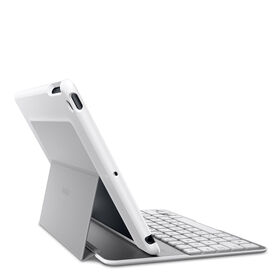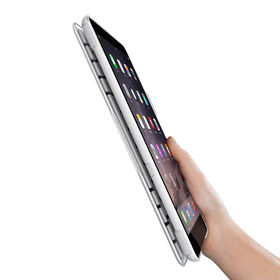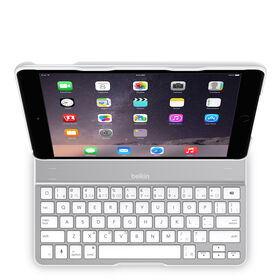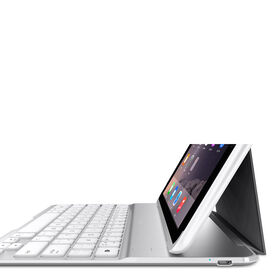 QODE Ultimate Keyboard Case for iPad Air 2
Extremely thin and light, aircraft-grade aluminum alloy is used on both sides of the keyboard for a premium feel and durable screen protection.
Well-spaced keys offer responsive, accurate typing
Magnets hold tablet in a variety of comfortable viewing angles
Keyboard auto on/off
Keyboard folds into case for comfortable handheld tablet use
More than a keyboard
MADE OF THIN, LIGHTWEIGHT ALUMINUM ALLOY
Made of aircraft-grade aluminum alloy, the QODE Ultimate Keyboard Case is lighter than the iPad itself. The Ultimate is thin enough to slip easily into a bag or purse.
DUAL SIDED PROTECTION
High-performance material protects the back of your iPad Air 2 and doubles as a stand, keeping the case's overall profile exceptionally thin. When the case is closed, the iPad Air 2 keyboard offers added protection for the front of the tablet.
WELL-SPACED, RESPONSIVE KEYS
Designed for iPad Air 2, this QODE Ultimate Keyboard Case offers comfortable, natural typing reminiscent of working on a laptop's keyboard. The keys are well-spaced and responsive, so you can type faster and more accurately than you can with your tablet's touchscreen alone. The keyboard also includes iPad specific shortcut keys
MULTIPLE VIEWING ANGLES
Choose from three viewing angles, each secured by dual neodymium magnets that will hold your iPad Air 2 at the exact angle you want it—no shifting or slipping, even while typing on your lap.
INTELLIGENT iPad Air 2 KEYBOARD
The keyboard is so smart, there's no need for a power button--it turns on when you need it and off when you don't. The long-lasting battery offers 264 hours of active battery life and 4,300 hours of standby.
CASE FOLDS FLAT FOR COMFORTABLE HANDHELD MODE
The keyboard folds away when you don't need it, making it easy to comfortably watch videos or browse the internet.
CHARGE WITHOUT REMOVING THE IPAD CASE
Convenient cutouts in the keyboard case give you access to all the tablet's ports and buttons. You can charge your tablet or snap a quick photo with ease--there's no need to remove the iPad Air 2 cover.

The QODE Ultimate Keyboard Case is compatible with iPad Air 2 devices.
At A Glance:
Extremely thin and light, aircraft-grade aluminum alloy is used on both sides of the keyboard for a premium feel and durable screen protection.
Well-spaced keys offer responsive, accurate typing
Magnets hold tablet in a variety of comfortable viewing angles
Keyboard auto on/off
Keyboard folds into case for comfortable handheld tablet use
Package Includes:
Keyboard case
USB-to-micro-USB charging cable
Quick Installation Guide