https://www.belkin.com/ph/temperedcurve-screen-protector-for-iphone-11-iphone-11-pro/P-F8W970.html
ScreenForce
TemperedCurve Screen Protector for iPhone 11 / iPhone 11 Pro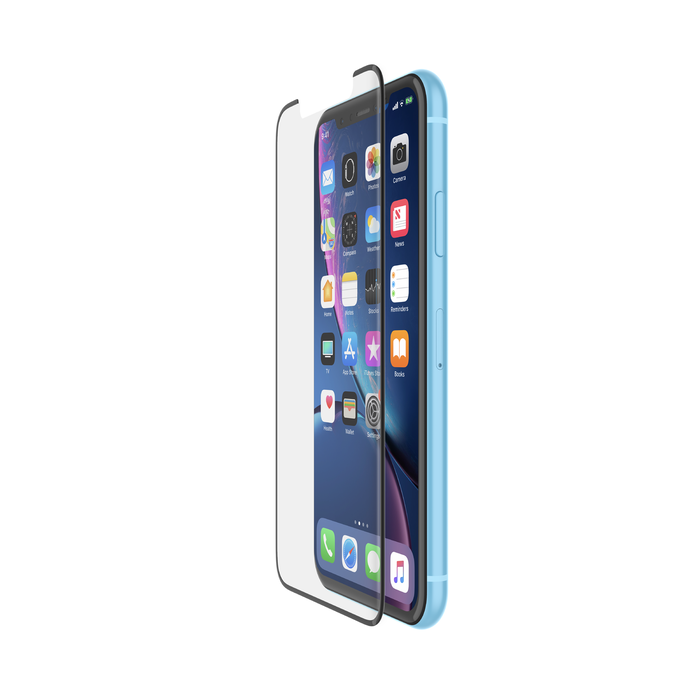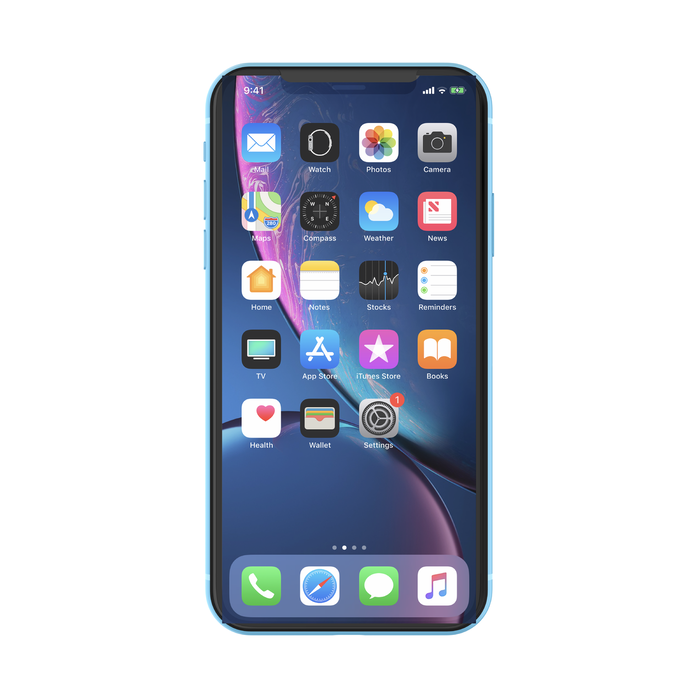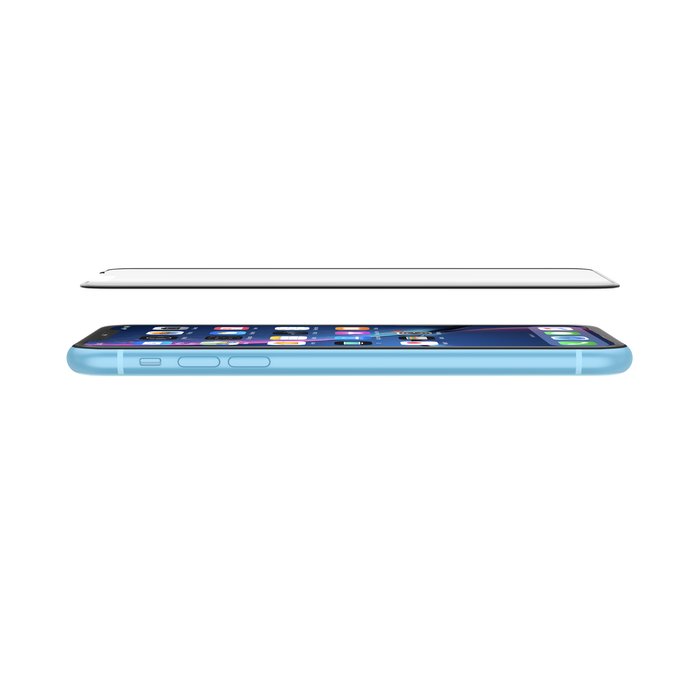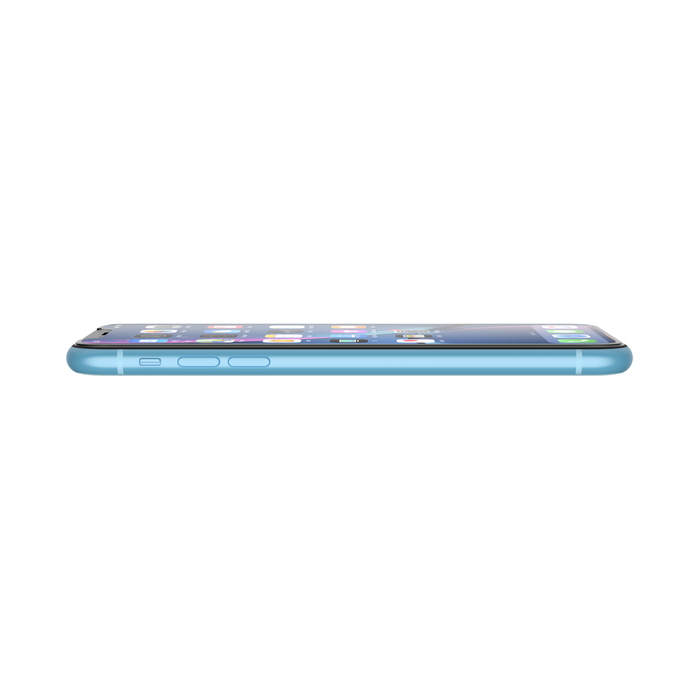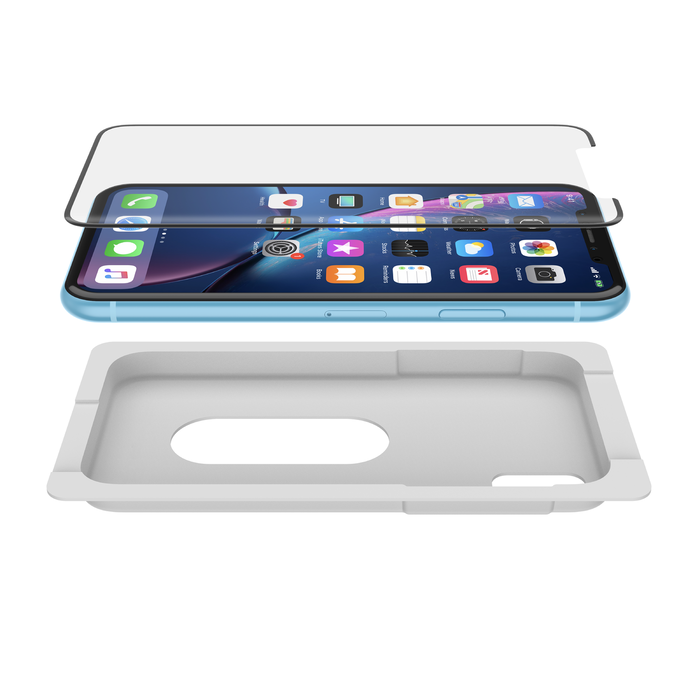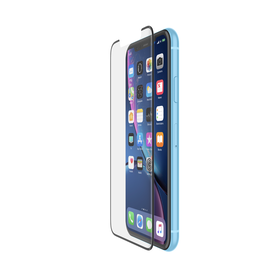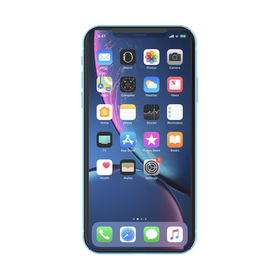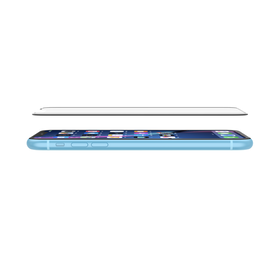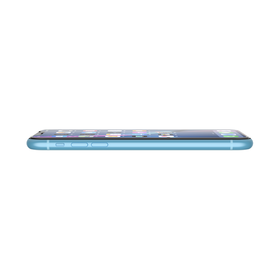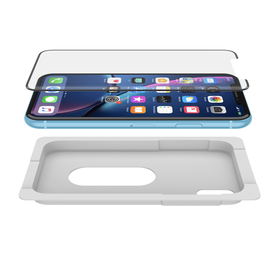 ScreenForce
TemperedCurve Screen Protector for iPhone 11 / iPhone 11 Pro
EDGE-TO-EDGE SCREEN PROTECTION*
High-performing tempered glass is precision-engineered to fit seamlessly along the edges of the screen, to deliver premium edge-to-edge protection. Advanced impact defense, maximum hardness for enhanced scratch-protection and precision touch sensitivity combine to deliver a flawless screen experience, with added resilience.
THE BELKIN DIFFERENCE
Pioneer in innovation and technology for over 35 years
Screen protection that fits seamlessly along the curved edge of your screen
Made from high-quality Japanese tempered glass and engineered for strength
Rigorously tested to the highest standards for tactile and visual experience
ADVANCE IMPACT & SCRATCH DEFENSE
Premium Japanese glass provides protection from bumps and shocks. Tested to the maximum hardness rating of 9H**, this resilient glass resists scratches and scuffs to preserve your screen's pristine appearance.
PRECISION APPLICATION
The included Easy Align tray makes applying your screen protector easy. Your TemperedCurve screen protection aligns seamlessly with your screen's curves so smoothly, you'll forget it's there at all.
FOUR SUPERIOR LAYERS
TemperedCurve features an expertly engineered four-layer formula for enhanced resilience and protection for your iPhone. Each layer performs to the highest standards, from fluid adhesive for a seamless application, to an anti-fingerprint and scratch-resistant coating tested to 9H pencil hardness.
Anti-fingerprint and scratch resistant coating, tested to 9H pencil hardness
Tempered glass (made with premium Japanese glass) for a smooth feel and enforced strength
Base layer provides a buffer between glass and your screen
Fluid adhesive for smooth, precise application
CASE COMPATIBLE
Subtle design details make this edge-to-edge screen protection fully case compatible with most Belkin and Apple cases. Combine with a protective case to create full 360-degree protection for your iPhone.
PRECISION TOUCH SENSITIVITY
The smooth glass material feels just like your iPhone screen, and is slim enough to preserve touchscreen sensitivity, responding to every touch with absolute precision.
CRYSTAL CLARITY
Testing to optometric standards ensures pixel-perfect clarity. This makes it ideal to post and edit photos, watch movies and enjoy other video content.
KEY FEATURES AND BENEFITS
Edge-to-edge fit provides more coverage
Tempered glass provides crystal clarity and smooth glass feel
Tested to 9H pencil hardness for scratch resistance
Easy Align tray assists in easy, smooth application
Designed to preserve Face ID facial recognition
0.3mm thin for enhanced touchscreen sensitivity
At a Glance:
Edge-to-edge fit provides more coverage*
Premium chemically-engineered Japanese tempered glass
Highest level of scratch resistance available**
Easy Align tray for simple, precise, bubble-free application
Case-compatible for all-round protection
Package Includes:
SCREENFORCE™ TemperedCurve for iPhone
Easy Align tray
Cleaning cloth
Dust removal sticker
†Limited lifetime warranty in Americas and Europe only. 2-Year Limited Warranty elsewhere.
*Screen protector has been optimized for case compatibility and may not reach the edge of your screen.
**Rated 9H against low-carbon steel at 5H, using the ASTM D3363 Film Hardness by Pencil Test Hardness.