https://www.belkin.com/ph/powerhouse-charge-dock-for-apple-watch-iphone/P-F8J200.html
PowerHouse™ Charge Dock for Apple Watch + iPhone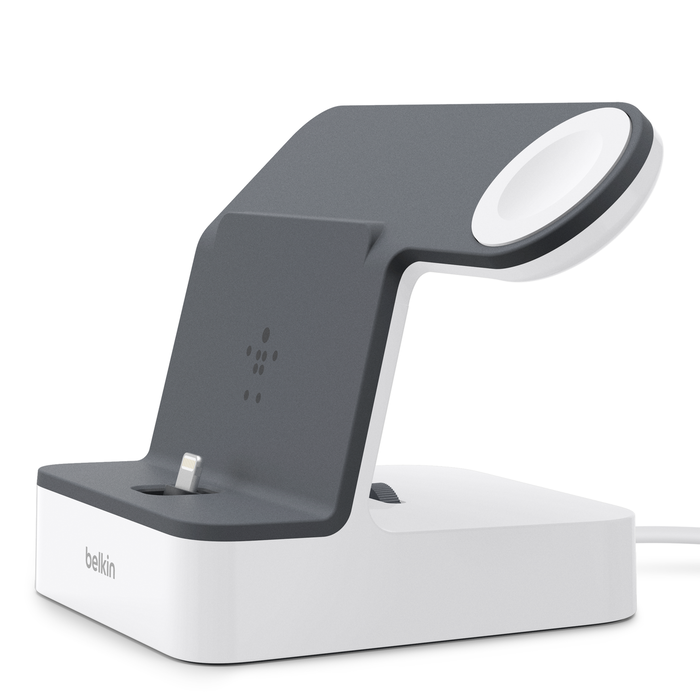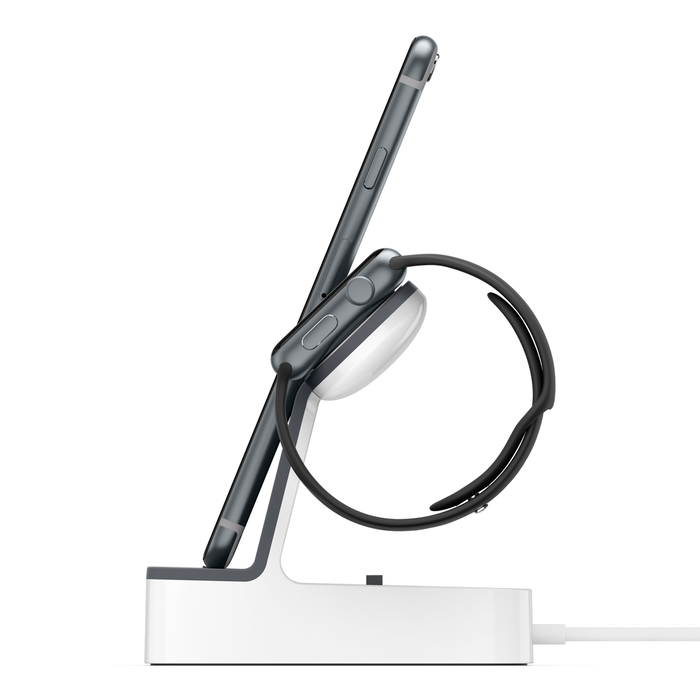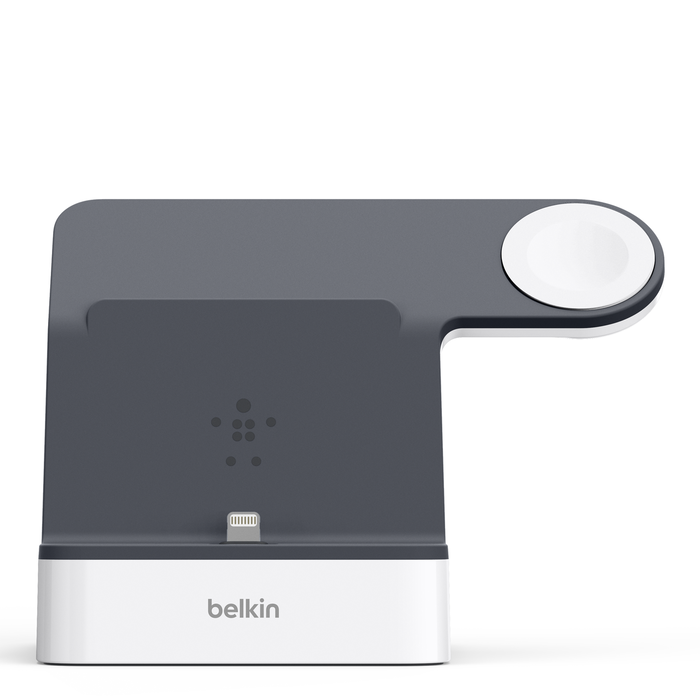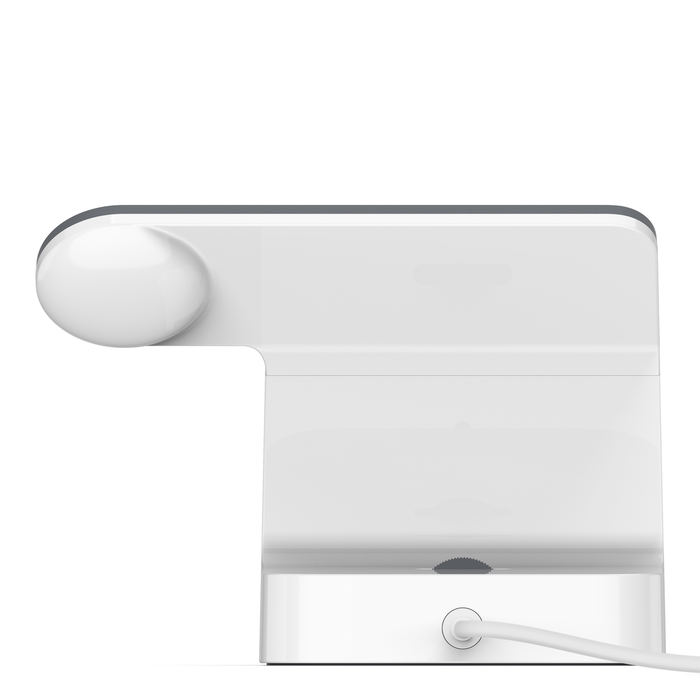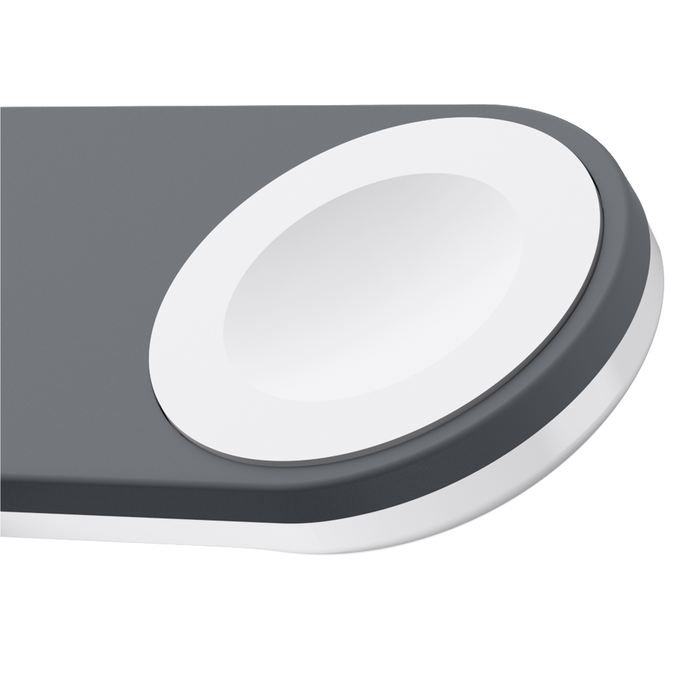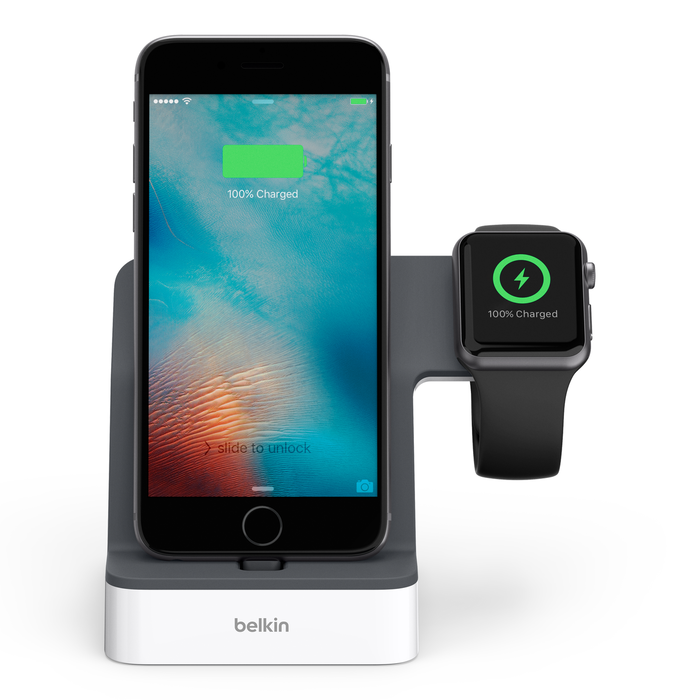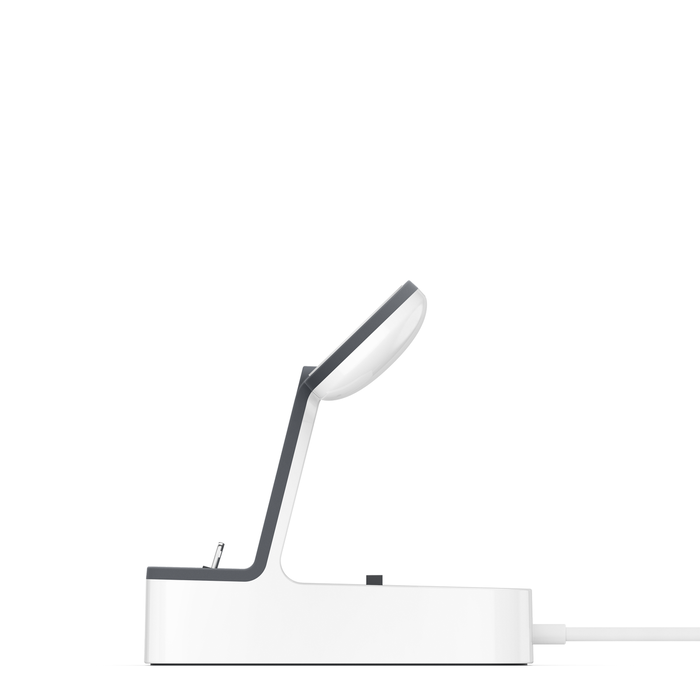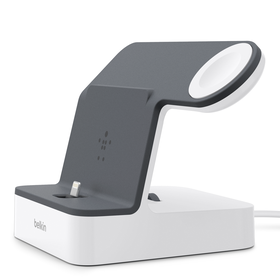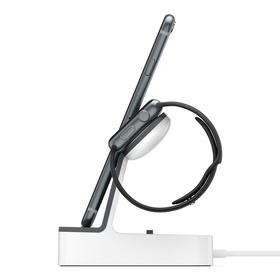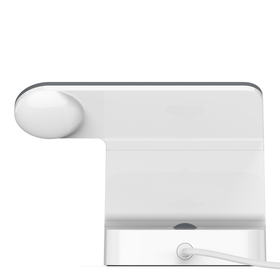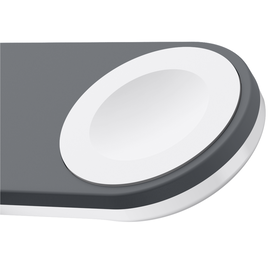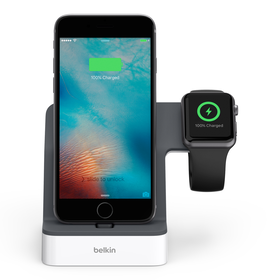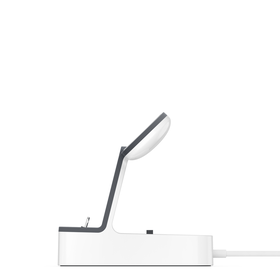 PowerHouse™ Charge Dock for Apple Watch + iPhone
Apple Watch Series 1
Apple Watch Edition
Apple Watch Nike+
Apple Watch Series 2
Apple Watch Series 3
Apple Watch Sport
iPhone 7
iPhone 7 Plus
iPhone 8
iPhone 8 Plus
iPhone SE 1st Gen
iPhone X
INNOVATION OF THE YEAR
PowerHouse™ Charge Dock for Apple Watch + iPhone named a CES 2017 Best of Innovation Awards Honoree.
Check out the press release
THE COMPLETE PACKAGE
Charge and display your Apple Watch and iPhone simultaneously with the 2-in-1 PowerHouse Charge Dock for Apple Watch + iPhone. With a Magnetic Charging Module for the Apple Watch built into the dock, your Apple Watch aligns magnetically and begins charging instantly. The dock also features a built-in VersaCase™ Lightning connector to charge your iPhone, that can be adjusted to fit almost any case. Engineered to charge both devices at the fastest possible speed, the dock also elevates them for safety and visibility while they charge.
Made for: iPhone X, iPhone 8 Plus, iPhone 8, iPhone 7, iPhone 7 Plus, iPhone SE, iPhone 6s Plus, iPhone 6s, iPhone 6 Plus, iPhone 6, Apple Watch Series 2 & 3


Also works with: iPhone XS, iPhone XS Max and iPhone XR running iOS 12.1 or later
KEY FEATURES AND BENEFITS
Includes a built-in Magnetic Charging Module for Apple Watch
Back panel supports iPhone while charging
Includes a built-in Lightning connector for iPhone
Holds Apple Watch safely above surface
VersaCase™ - dial raises/lowers adjustable case-friendly Lightning connector to fit most cases
Charge both your Apple Watch and iPhone with one tethered AC cable
DUAL CHARGING
Two integrated chargers within the dock provide simultaneous charging: a built-in Magnetic Charging Module specifically designed for your Apple Watch, and an adjustable Lightning connector for the iPhone that allows you to charge without removing the case. With a charger for Apple Watch hardwired into the dock, it frees up the one provided with your Apple Watch to use as a spare, at work, in the car or wherever it's needed.
VersaCase FITS ALMOST ANY CASE
The adjustable built-in Lightning connector moves backwards and forwards, and up and down to make plugging in your iPhone easy. The wheel at the back of the dock raises and lowers the connector enough to accommodate almost all cases on the market, so you don't have to take your iPhone out of the case to plug it in. Whether you have a slim, barely-there case or one that's thicker for added protection, you can be sure of a secure fit and a fast connection.
CHARGE IN SAFETY
The dock is designed to hold your Apple Watch and iPhone above the surface of your desk or nightstand to prevent scratches. It also provides visibility and easy access.
COMPACT AND MINIMAL
Designed to be neat and minimal with a small, compact footprint, this charge dock fits effortlessly into your home or office.
"MADE FOR APPLE WATCH" AND "MADE FOR iPHONE" CERTIFICATION
This electronic accessory has been designed to connect specifically to the Apple Watch and iPhone, and has been certified by the developer to meet Apple performance standards.
BELKIN QUALITY
Advanced design, quality construction, and superior circuitry and components deliver premium product quality. Coupled with rigorous testing procedures, the Belkin name provides added peace of mind for our customers.
BELKIN SAFETY
This product has been tested across multiple checkpoints to meet highest standards of quality and safety. Checkpoints include efficiency, "safe zone" operating temperature and flawless performance above and beyond reasonable use. Products are also engineered to moderate and control voltage and current delivery, to prevent damage to connected devices and to ensure personal safety.
At a Glance:
Built-in Magnetic Charging Module for Apple Watch
Built-in adjustable VersaCase Lightning connector for iPhone
Elevates Apple Watch safely while charging
3.4A total power (1A for Apple Watch, 2.4A for iPhone)
Built-in power supply
1.2M/4FT cable
Package Includes:
Dock with Lightning Connector and Apple Watch Magnetic Charging Module
Power Supply