https://www.belkin.com/ph/metallic-micro-usb-to-usb-cable/P-F2CU021.html
Mixit
Metallic Micro-USB to USB Cable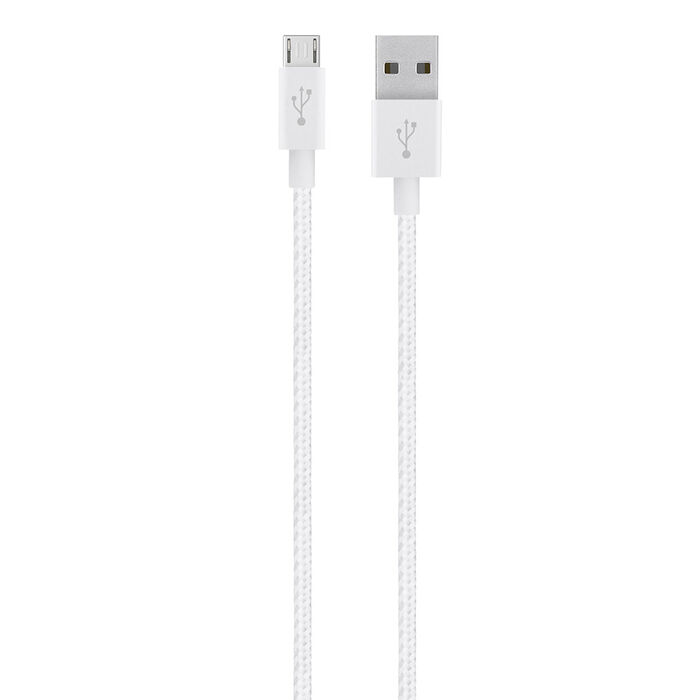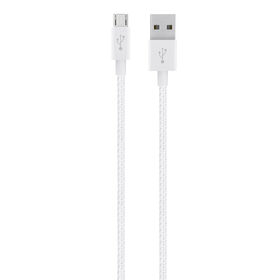 Mixit
Metallic Micro-USB to USB Cable
Kindle Fire HD
Galaxy S II
Galaxy S II - AT&T
Galaxy S II - T-Mobile
Galaxy S II - Verizon
Galaxy S3
Galaxy S3 Mini
Galaxy S4
Galaxy S4 Active
Galaxy S4 Mini
Galaxy S5
Galaxy S6
Galaxy S6 edge
Galaxy S7
Galaxy S7 edge
Galaxy S Vibrant
Galaxy Tab - 10.1"
Galaxy Tab 2 - 10.1"
Galaxy Tab 2 - 7"
Galaxy Tab 3 - 10.1"
Galaxy Tab - 7"
Galaxy Tab - 8.9"
Galaxy Note 10.1
Galaxy Note II
AMZMPL7
AMZMPLHD89
AMZKDLPW
AMZMPLHD7
AMZKDLT
CHARGE AND SYNC YOUR ANDROID DEVICE
The MIXIT↑™ Metallic Micro-USB to USB Cable lets you easily connect your Android device to a charger or computer. Use it to charge and sync any device that has a micro-USB port, including Android phones and tablets. The cable is ready for use straight out of the box. Simply plug it in to charge, sync media to your device, or upload data to a laptop.
SLEEK AND STYLISH ACCESSORY
With its matte metallic finish and braided cable jacket, this cable sports a sleek and modern look. It is available in metallic black, pearl white, rose gold, gold, silver, and gray, so you'll be able to choose a cable that matches your personal style.
DURABLE DESIGN
Designed to withstand heavy use, the MIXIT↑™ Micro-USB to USB Cable can keep up with your active, on-the-go lifestyle. The cable is outfitted with a durable aluminum shell that helps protect it when it's stored in your backpack or bag.
STAY CONNECTED EVERYWHERE
At 4 feet long, the ultra-flexible MIXIT↑™ Micro-USB to USB Cable is compact enough for easy travel. It coils up for easy storage in a bag or backpack, so you can take it wherever you go. But it is also long enough to reach across a car seat or under a desk, helping ensure that you always have a comfortable connection.
At A Glance:
Micro-USB to USB cable rapidly charges and syncs Android devices
Sleek cable with metallic finish
Available in six colors to match your device
Designed to withstand heavy use
4-foot / 1.2-meters length ideal for use everywhere
Package Includes:
MIXIT↑™ Metallic Micro-USB to USB Cable