https://www.belkin.com/ph/boost%E2%86%91charge-27w-usb-c-pd-12w-usb-a-wall-charger/P-F7U061.html
BOOST↑CHARGE™ 27W USB-C PD + 12W USB-A Wall Charger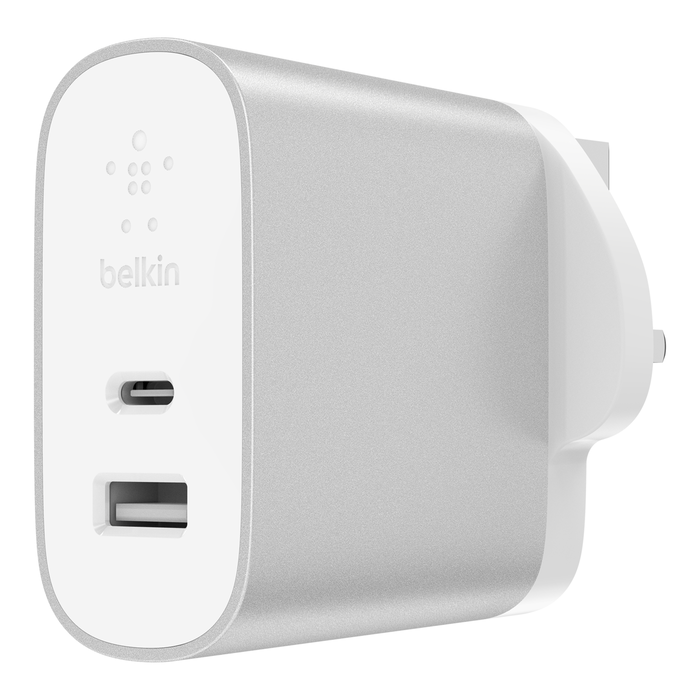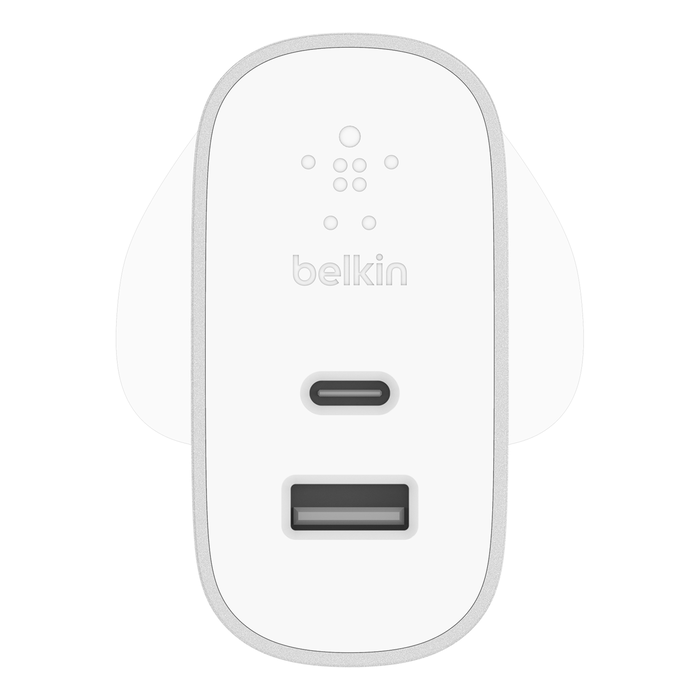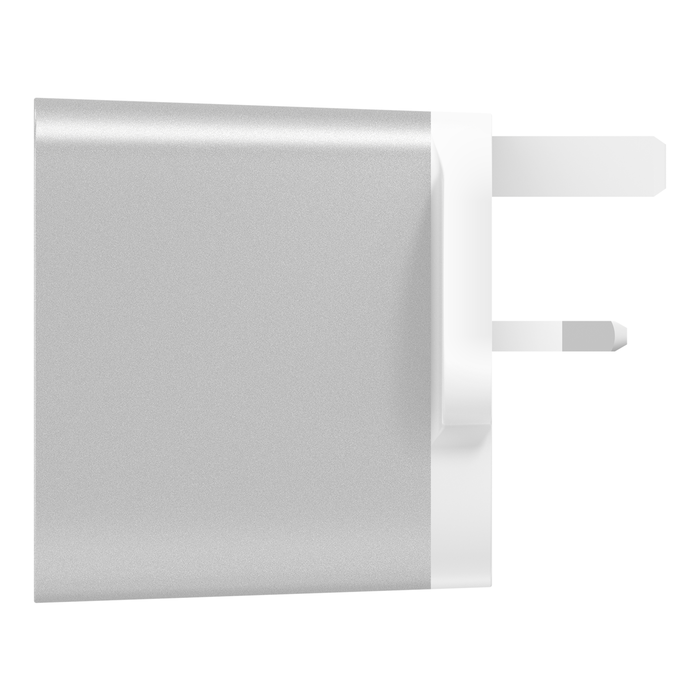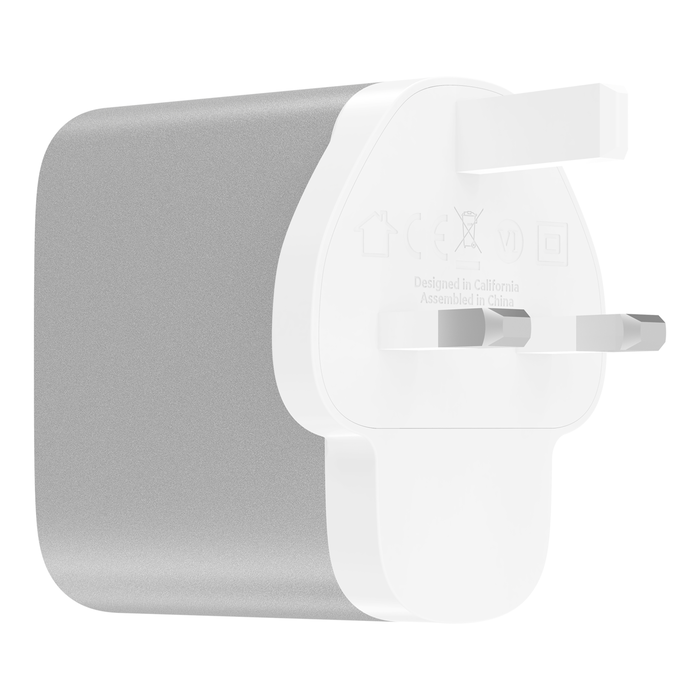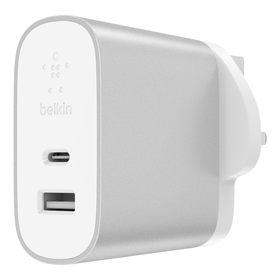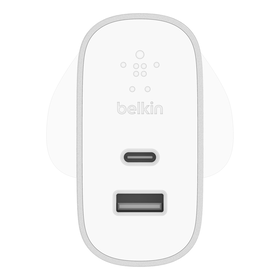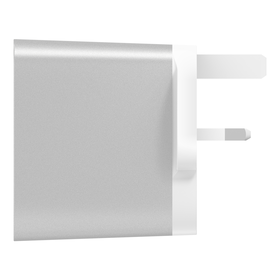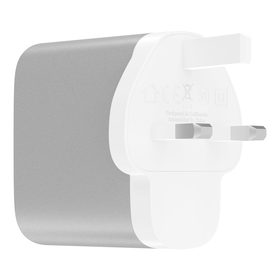 BOOST↑CHARGE™ 27W USB-C PD + 12W USB-A Wall Charger
Google Pixel XL
iPhone 8
iPhone 8 Plus
iPhone X
iPhone XR
iPhone XS
iPhone XS Max
GOGLPXL
GOGLPXL2
GOGLPXL2XL
SUPPORTS FAST CHARGE FOR iPhone
A 2-port USB-C™ and USB-A home charger that has been specifically designed for smartphones and tablets with USB Power Delivery, for faster charging than ever before. Customized to support fast charge for iPhone, it can recharge iPhone X, iPhone 8 or iPhone 8 Plus up to 50% battery in 30 minutes, using an Apple Lightning to USB-C Cable. The USB-C port also delivers fastest charging possible to other PD-enabled smartphones and tablets up to 27-watts. A second (USB-A) port delivers 12-watts to fast charge your legacy devices simultaneously.*
Made for: iPhone X, iPhone 8, iPhone 8 Plus, Google Pixel 2XL, Google Pixel 2, Google Pixel XL, Google Pixel and other Power Delivery-enabled smartphones/tablets
THE BELKIN DIFFERENCE
Pioneer in technology and innovation for over 35 years
Premium engineering and rigorous testing procedures create a superior, long-lasting product
12W USB-A port offers fast, simultaneous charging for legacy devices†
$2,500 Connected Equipment Warranty protects your connected devices
THE BENEFITS OF USB POWER DELIVERY
USB Power Delivery technology in the home charger detects the device connected to it. This enables the charger to deliver the precise amount of power needed to charge it in the shortest possible time. With 27-watts of power available, this means faster charging times for almost all PD-enabled smartphones and tablets. It also provides an added convenience of charging larger devices such as Ultrabooks and MacBooks with the same charger. The result is less time charging and more time to get on with your day.
For more on getting the most from USB Power Delivery, visit the Belkin USB Power Delivery page.
50% CHARGED IN JUST 30 MINUTES**
Charge your iPhone X, iPhone 8 or iPhone 8 Plus up to 50% battery in 30 minutes with fast charge for iPhone. It will also fast charge your PD-enabled iPad Pro. Simply connect the BOOST↑CHARGE USB-C Home Charger to your PD-enabled iPhone or iPad using an Apple Lightning to USB-C Cable and see it charging faster than ever before.*
CHARGE TWO DEVICES AT THE SAME TIME
The 2-port BOOST↑CHARGE USB-C + USB-A Home Charger makes it easy to quickly charge your newer USB-C smartphone and a legacy USB-A device simultaneously. A dedicated 27-watt USB-C port with Power Delivery and a dedicated 12-watt USB-A port deliver fast charging to both connected devices, without sharing or decreasing power. Two ports in a single wall charger provides an added convenience of powering two devices from a single AC outlet.†
$2,500 CONNECTED EQUIPMENT WARRANTY
Product is covered by a $2,500 Connected Equipment Warranty. This means we will repair or replace any equipment damaged by a surge, spike, or lightning strike while properly connected to our charger, up to $2,500.
*Fast charge feature charges your iPhone X, iPhone 8, or iPhone 8 Plus up to 50 percent in 30 minutes when paired with an Apple USB-C to Lightning Cable. Charge time varies with environmental factors; actual results will vary, cable not included.
**iPhone X, iPhone 8, iPhone 8 Plus only
†Cables not included.
At a Glance:
27W USB-C port with USB Power Delivery
Supports fast charge for iPhone
Universally compatible with any USB-C device†
12W USB-A port
†Cables not included.
Package Includes:
BOOST↑CHARGE™ 27W USB-C™ + 12W USB-A Home Charger