https://www.belkin.com/my/usb-c-express-dock-3.1-hd-usb-type-c/P-F4U093.html
USB-C™ Express Dock 3.1 HD (USB Type-C™)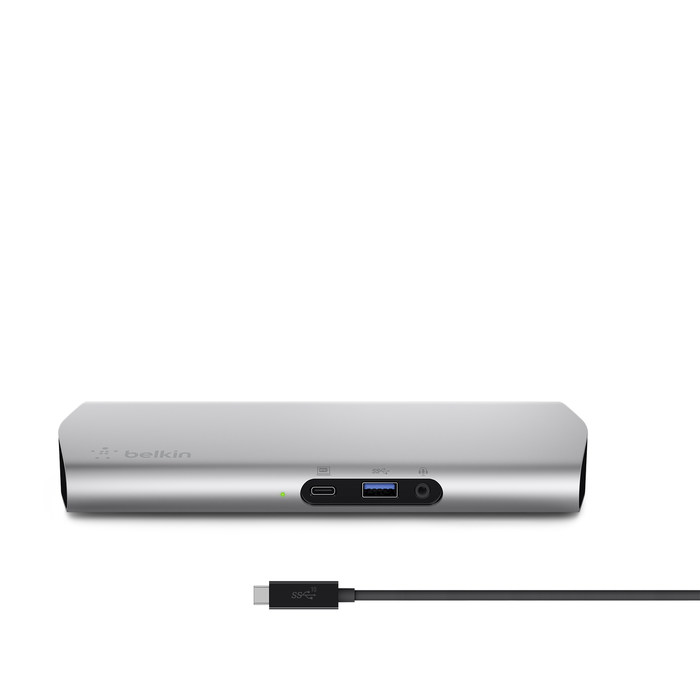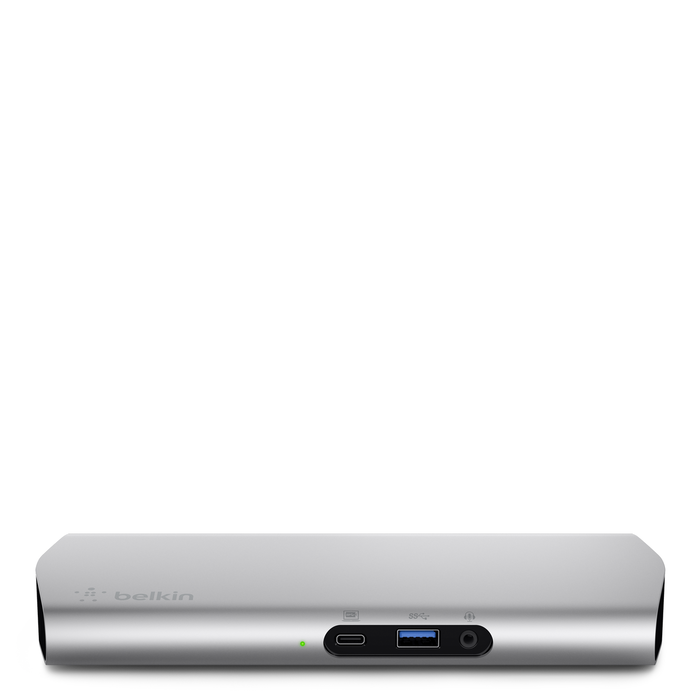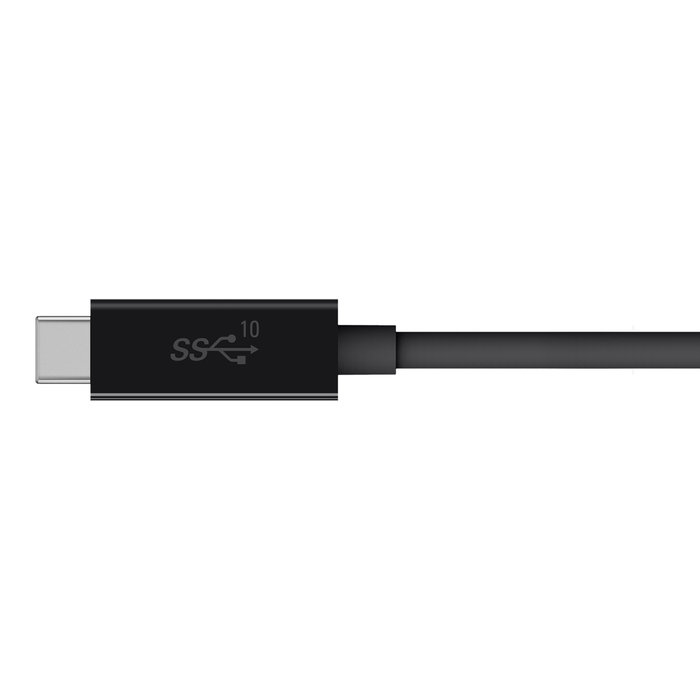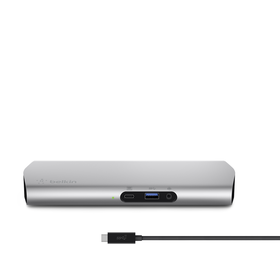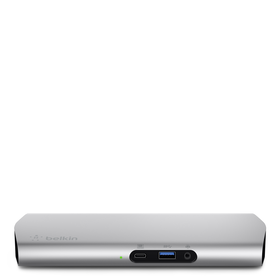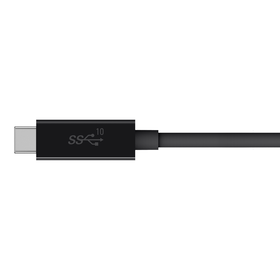 USB-C™ Express Dock 3.1 HD (USB Type-C™)
CONNECT EVERYTHING
Link your USB-C laptop to the rest of your world through a single cable, and power it all at optimal speeds. The USB-C 3.1 Express Dock HD uses Power Priority technology to assess and deliver power based on each device's need, linking up to eight devices at once. At 5Gb speeds, the Express Dock supports a 4K display at 30Hz for a vivid monitor experience, without the need for additional external power.
Made for: USB-C laptop owners
Compatible with:
USB-C enabled Mac running Mac OS Sierra or later
USB-C enabled PC running Windows® 7 or later
THE BELKIN DIFFERENCE
Pioneer in technology and innovation for over 30 years
Belkin Power Priority technology charges USB-C devices optimally
60W of power is shared between USB-C devices and adjusted based on need.
EVERYTHING THROUGH ONE CABLE
Connect all of your devices and keep everything you do organized through one powerful cable. USB-C Express Dock 3.1 HD connects up to eight devices without the need for additional power.
POWER PRIORITY
Belkin Power Priority technology assesses and adjusts power supply to USB-C devices as they charge, providing the most efficient charging to each.
Recognizes which USB-C devices are connected to the dock.
Assesses the power needs of each device and prioritizes the host device.
Distributes all available power in proportion to those needs.
Continues to assess and adjust to provide optimal power as devices charge.
FAST AND POWERFUL
Enjoy 4K HDMI video connection for superior speed and picture quality, 60W of power your host device, and one gigabit Ethernet for a streamlined web experience across the board.
KEY FEATURES AND BENEFITS
Connects up to eight devices at once
4K HDMI video output for clear, defined picture quality
60W PD powers your computer through 1M USB-C cable
Power Priority technology provides an optimal charge to connected USB-C devices
One gigabit ethernet port for fast, reliable Internet
POWER, CONNECT, AND SYNC
| | |
| --- | --- |
| Keyboard | Mouse |
| Printer | Flash drive |
| Smartphone | Headphones |
| Tablet | External hard drive |
| Monitor | Memory card reader |
| Ethernet cable | Power bank |
PORT FUNCTIONALITY
Two USB-C 3.1 ports to connect and charge new smartphones and laptops
Three USB-A ports to connect and charge USB-A devices
One HDMI port to support 4K video output
One gigabit ethernet port for fast, reliable Internet
Two audio ports for headphone or speaker connection
USB-C 3.1 Port
USB-A Port
Audio Port (in/out)
Gigabit Ethernet Port
Audio Port (out)
USB-A Port
USB-A Port
USB-C 3.1 Port
HDMI Port
LAST BUT NOT LEAST
If you are using the Apple USB SuperDrive with MacBook Pro models that feature Thunderbolt 3 (USB-C) ports, you will need a USB-C to USB-A Adapter (sold separately) to connect directly to your host device.
USB-C Express Dock 3.1 HD is designed for computers with a video-enabled USB-C 3.1 port. Computers with USB-C 3.0/ 2.0 ports will only support data transfer, not video.
This dock's charging functionality is intended to work with USB-C and Thunderbolt 3 laptops. Some laptop manufacturers provide chargers that may partially support this charging feature, while other may require the use of their own proprietary laptop charger.

Please contact your device manufacturer to confirm 3rd-party USB-C charging support.
At A Glance:
True single-cable docking solution
4K HDMI video output
60W Power Delivery powers your computer through a 1M USB-C cable
Directly connect up to 8 devices to the dock
2-year Limited Warranty
Package Includes:
USB-C 3.1 Express Dock HD
1-meter USB-C 3.1 Cable
Power Adapter