https://www.belkin.com/my/90%C2%BA-usb-c-charge-cable-usb-type-c/P-F2CU055.html
90º USB-C™ Charge Cable (USB Type-C™)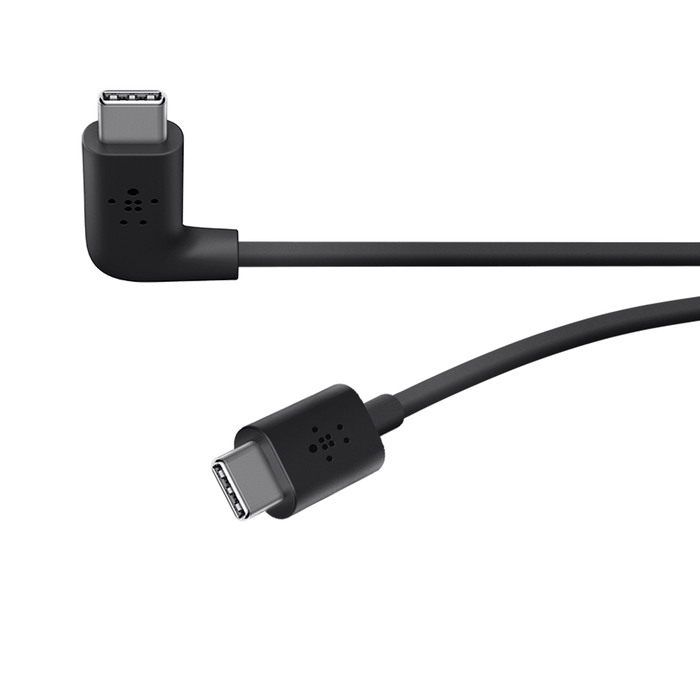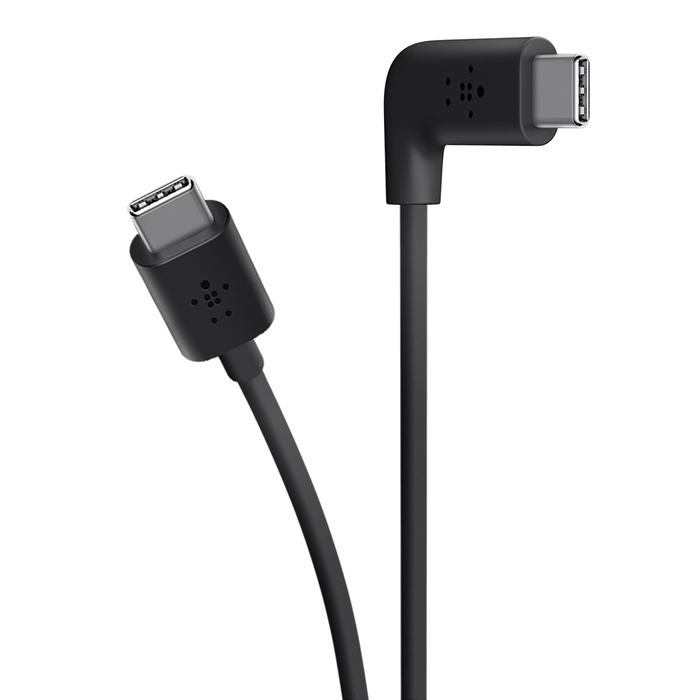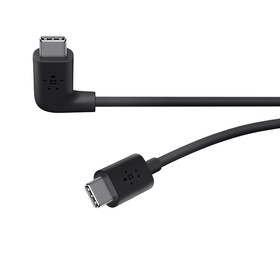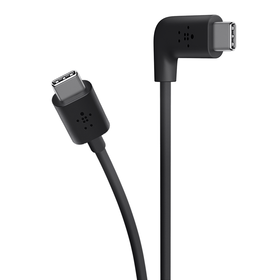 90º USB-C™ Charge Cable (USB Type-C™)
MacBook Pro (2017)
MacBook Pro 13" (2017)
MacBook Pro (2016)
Dell XPS 13"
Dell XPS 15"
Google Pixel C
Google Pixel XL
HTC U11
Huawei P9
LG V20
LG V30
Nintendo Switch
Galaxy Note8
Galaxy Note9
Galaxy S8
Galaxy S8+
Galaxy S9
Galaxy S9+
Galaxy Tab S3
GOGLPXL2
HTC10
GOGLPXL
GOGLPXL2XL
MICLMIA950
MICLMIA950XL
BUILT TO LAST
A right angle enclosure extends the life of cables by reducing the strains of everyday use. Power up quickly and safely, the USB-C connector supports charging at up to 3A/60W. Syncs devices at USB 2.0 speeds for transferring photos and music. Quality Belkin engineering means properly spec'd components and full compatibility. USB-IF certification means consumers can rest assured they have quality and compatibility.
MADE FOR:
USB-C smartphone and tablet owners
FIND THE RIGHT ANGLE
Charge and sync your USB-C mobile device with a ninety-degree USB-C cable. Designed to reduce wear and tear on the cable and on your USB-C device, it is ideal where space is limited. The right-angle strain relief is constructed using quality materials for added durability. Charge at home, in the car, or on the go. Devices can rest against the wall, on the edge of a desk, in a cup holder, or in a pocket without risk of added tension on the strain relief.
FAST CHARGE & SYNC
The cable supports fast charging up to 3Amps/ 60Watts to charge your USB-C smartphone or tablet quickly and safely. With data transfer supported at USB 2.0 speeds, syncing music and photos between your mobile device and a USB-C laptop is fast and easy.
QUALITY ENGINEERING
The commitment to quality around all Belkin USB-C cables is evident here in the robust strain reliefs at both ends of the cable. Tested to our usual high standards, the right-angled cable significantly reduces stress on the strain relief, improving the overall life span of the cable, and potentially the USB-C device.
USB-IF CERTIFICATION
Certification by the USB-Implementers Forum guarantees compatibility with all other accredited USB-C products, ensuring that this cable will work with existing and future products with the USB-IF mark.
At a Glance:
Right-angle USB-C strain relief reduces stress on cable
Supports up to 60W fast charging
Supports USB 2.0 data transfer
6-foot length
USB-IF Certified