https://www.belkin.com/meeting-room-power-center/P-B2E031-06.html
Meeting Room Power Center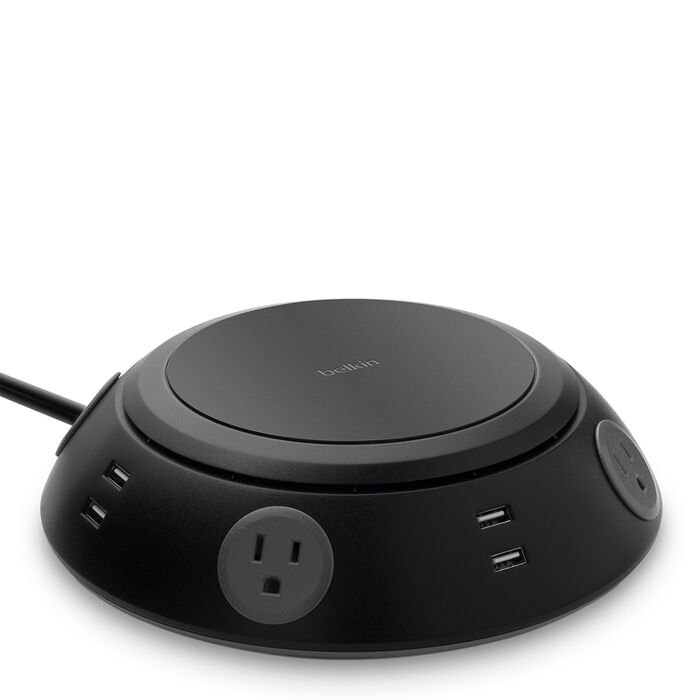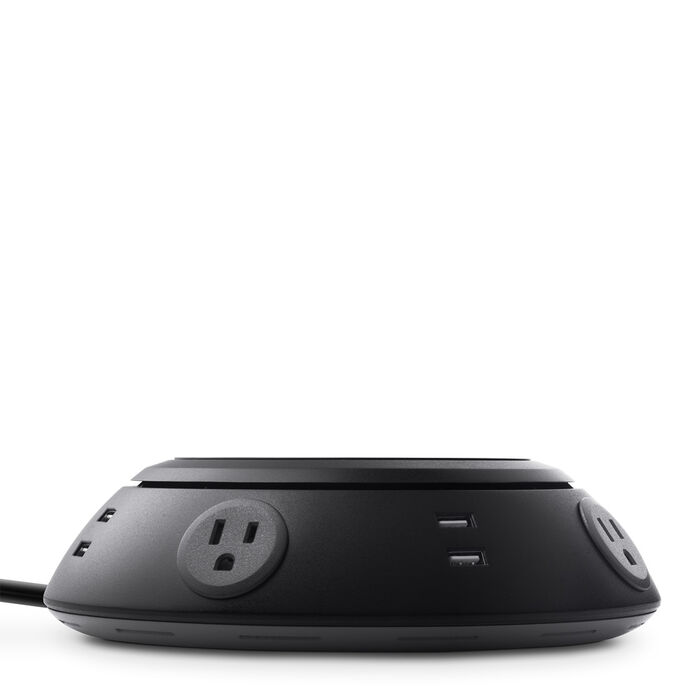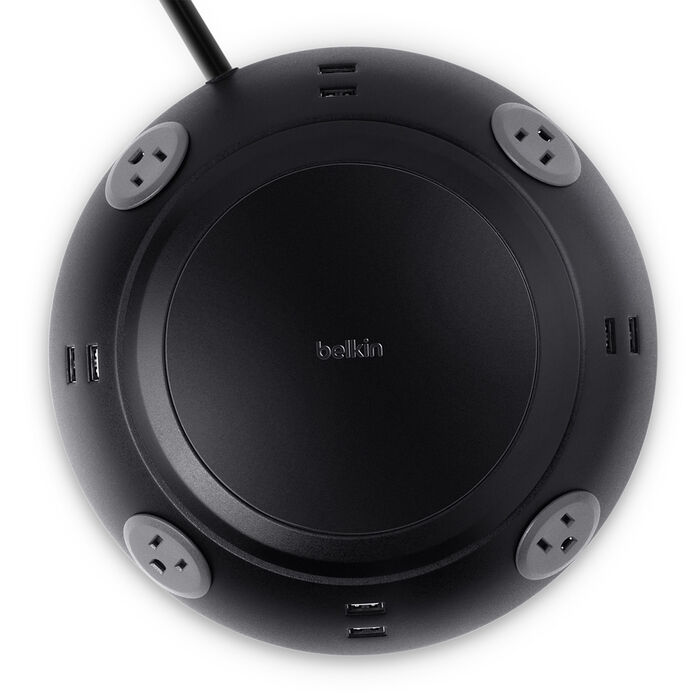 Meeting Room Power Center
Spring Sale - Save 20% with code SS23, while supplies last.
At a Glance:
Easy access to power outlets
heavy base keeps product stable on the conference room table
1080 Joule energy rating provides superior power protection for all your sensitive mobile devices
4 standard power outlets to easily plug in and unplug power cords
Surge Protection Indicator lets you know your equipment is secure and protected
CONVENIENT CHARGING AT THE CONFERENCE TABLE
Today's mobile professionals depend on their mobile devices for instant access to information and resources. Nowhere is that access more important than in the conference room, where people come together to share ideas and make informed decisions. It's the last place you want your battery to run out.
Please note: The protective components inside surge protectors absorb over-voltage spikes to protect your connected devices which means they will eventually wear out. Replace them every 3 years or immediately after any over-voltage spike event such as a thunderstorm or power outage because surge protectors degrade faster if they are exposed to high intensity events. Periodically check the surge protector enclosure and cable for signs of wear or heat distress. Replace an expired surge protector with a new one at the end of its useful life.
EASY TABLETOP ACCESS
The Belkin Meeting Room Power Center offers surge-protected electrical outlets and USB charging ports to keep everyone's business-critical devices powered up, no matter how long the meeting lasts. Four surge outlets and eight USB charging ports supply simultaneous power to multiple computing devices and peripherals, from tablets and smartphones to laptops and projectors.
CHARGING AND PROTECTION FOR MULTIPLE DEVICES
Power monitors, hard drives, laptops and other desktop items while also charging USB-based devices with Belkin's Desktop Conference Room Power Hub. Four surge outlets and eight USB charging ports provide simultaneous power to multiple computing devices and peripherals. Elegantly designed with a piano black finish, the Conference Room Power Hub makes multi-device charging accessible and convenient.
Package Includes:
Meeting Room Power Center