https://www.belkin.com/invisiglass-ultra-front-and-back-protection-for-iphone/P-F8W930.html
ScreenForce
InvisiGlass Ultra Front and Back Protection for iPhone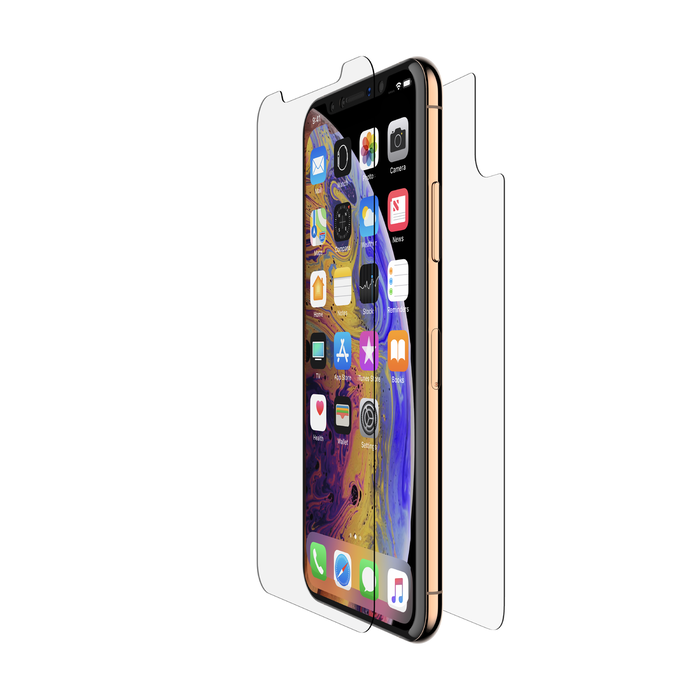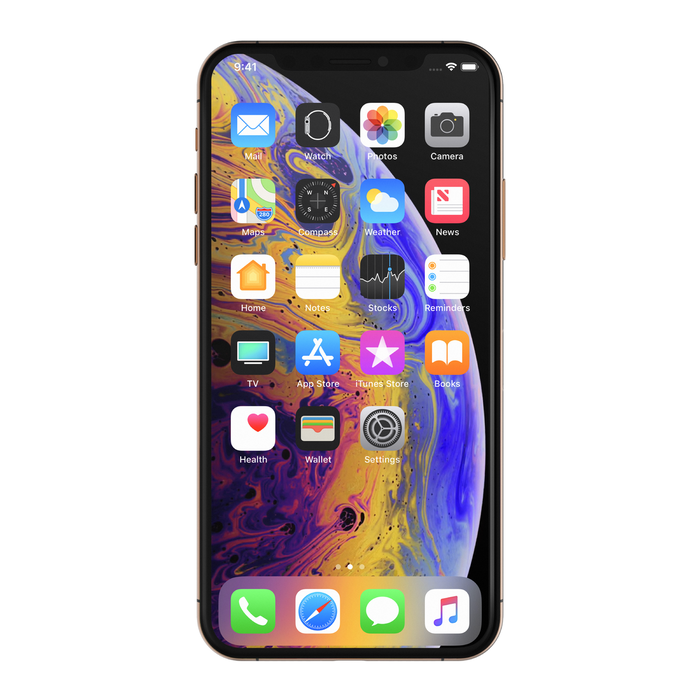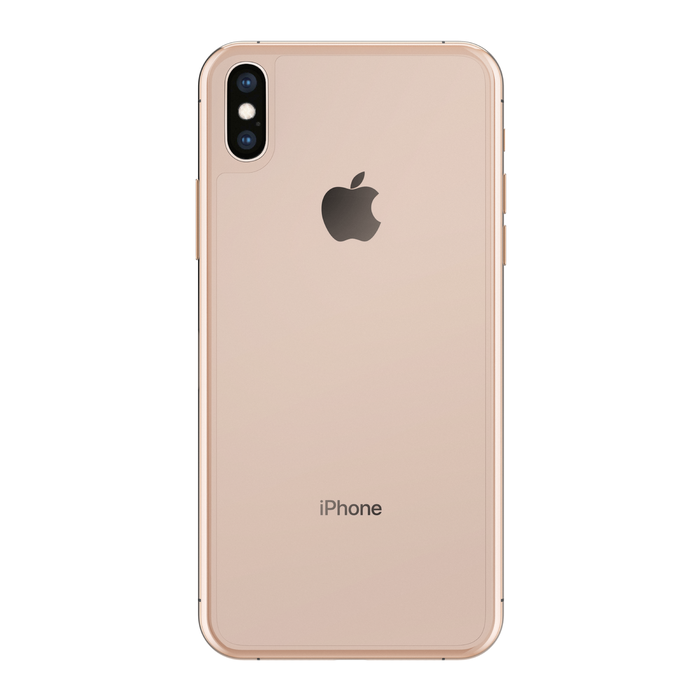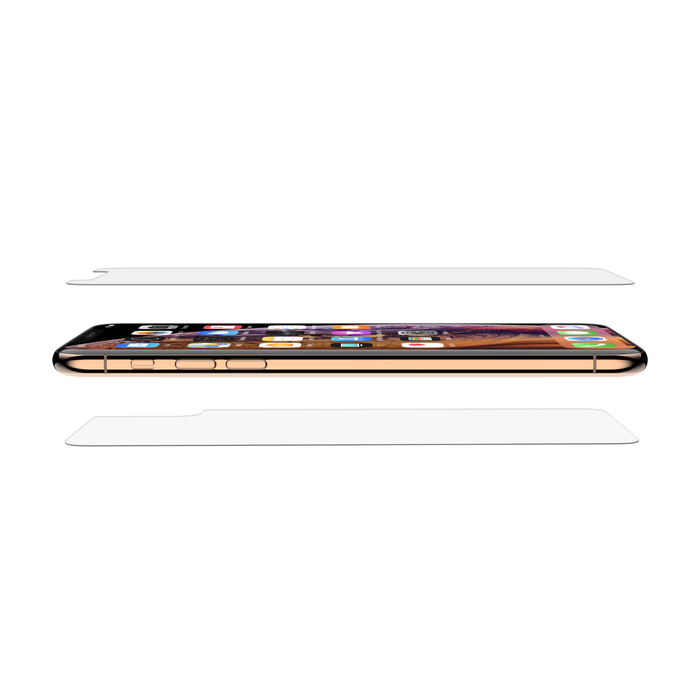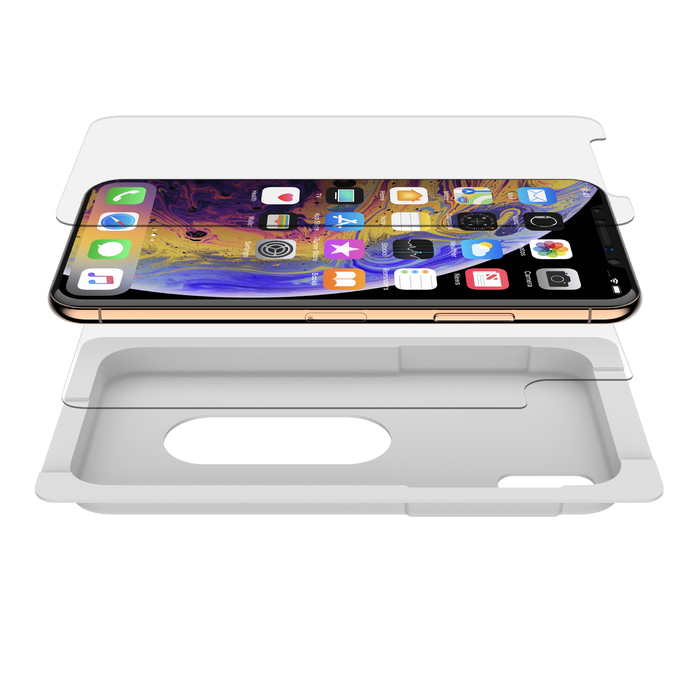 ScreenForce
InvisiGlass Ultra Front and Back Protection for iPhone
Spring Sale - Save 20% with code SS23, while supplies last.
ENGINEERED FOR STRENGTH, DESIGNED FOR BEAUTY
Strong, intelligent glass protects the front and back of your iPhone, providing dual impact and scratch protection. This tough, ultra-slim glass is chemically engineered to protect, while maintaining the sleek all-glass look and feel of your iPhone.
THE BELKIN DIFFERENCE
Pioneer in technology and innovation for over 35 years
Built using patented, high-performing InvisiGlass Ultra material
Rigorous testing ensures a superior tactile and visual experience
Engineered for ultimate resilience, durability and protection
Unique Easy Align tray for practically flawless application
DUAL IMPACT PROTECTION
With chemically strengthened glass covering the front and back of the device, your iPhone is protected from every angle from scratches, scuffs, impacts and other damage. This dual protection not only preserves the smooth exterior and elevated design of your iPhone, but also protects the screen to ensure flawless operation day-after-day.
ION-EXCHANGE STRENGTHENED
Chemically strengthened using ion-exchange, InvisiGlass Ultra has a higher molecular density than other types of glass. This gives it its ultra-strength while staying remarkably slim.
PRECISION TOUCH SENSITIVITY
The front glass panel protecting your screen is engineered to be exceptionally touch sensitive. Intelligent molecular composition ensures it responds to your touch just as your screen would. The smooth, tactile glass is tested to react and feel like your screen, to preserve the native touchscreen experience.
SCRATCH-GUARD
The product is tested to a maximum hardness rating of 9H* to maintain your screen's pristine appearance. This ensures that your iPhone is protected against damage from all kinds of abrasive materials - from keys and coins in your pocket, to jewelry, hardware on a bag, belt buckles, or even gravel or sand.
MULTI-LAYER PROTECTION
From the anti-fingerprint coating and scratch-resistant layer, to inner layers that enhance strength, the protectors check in at an astonishing 0.29mm thin. The result is protection so slim, you can barely tell it's there.
FLAWLESS APPLICATION MADE EASY
With in-store application available at Apple Stores worldwide, and easy-align options provided with the product for simple application at home, precision alignment is included with every purchase. For a preview of just how easy it is, watch our How-To Easy Align video here.