https://www.belkin.com/invisiglass-curve-screen-protector-for-samsung-galaxy-note/P-F7M081.html
ScreenForce
InvisiGlass Curve Screen Protector for Samsung Galaxy Note10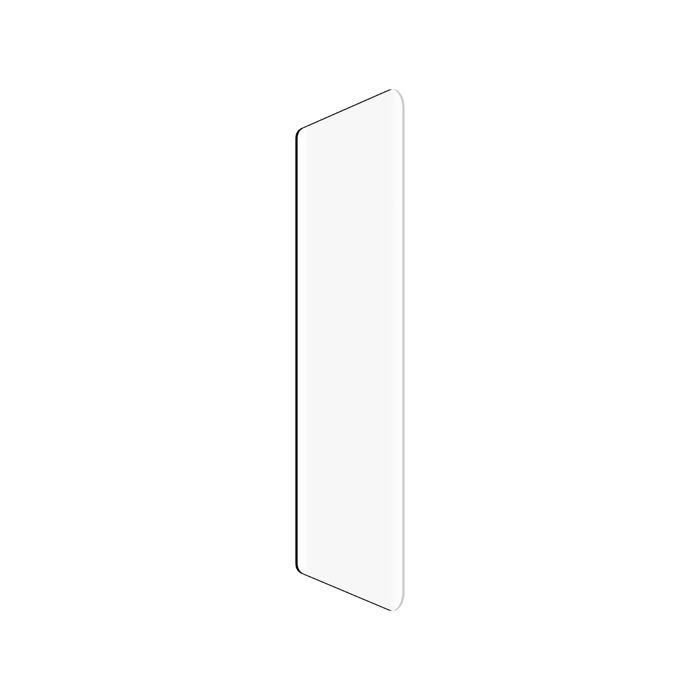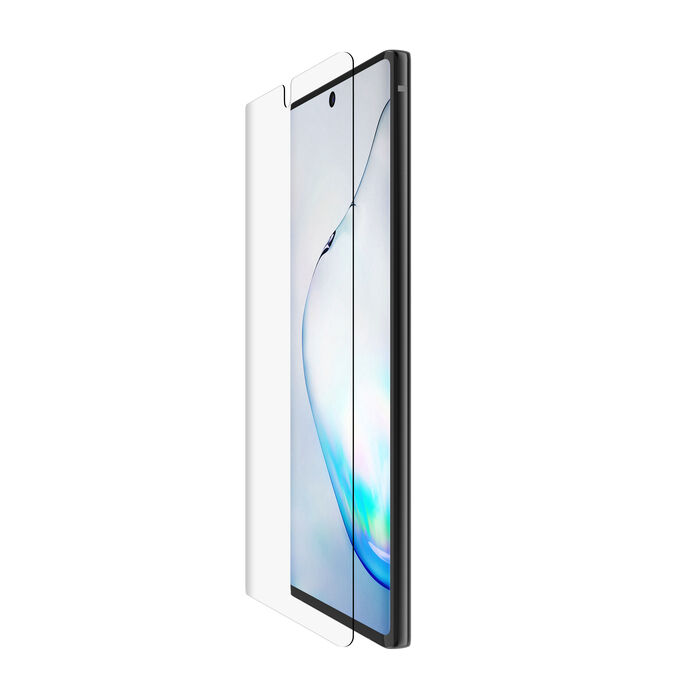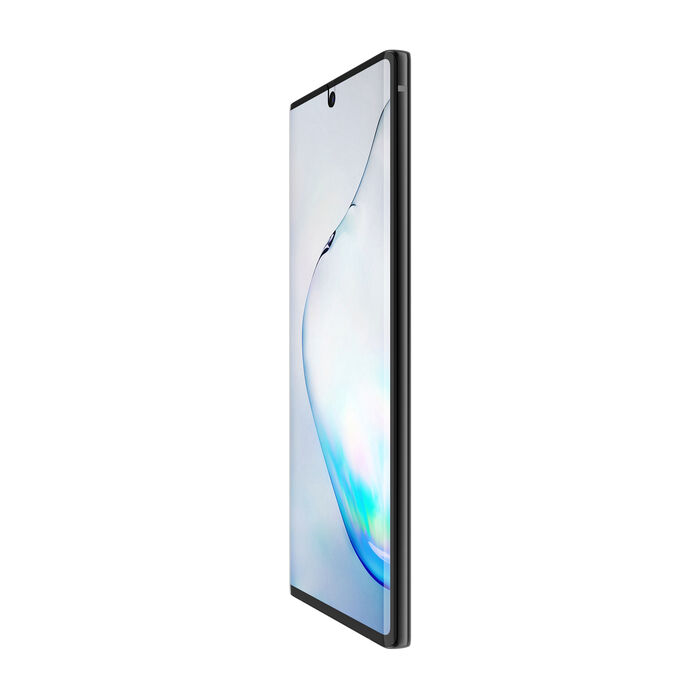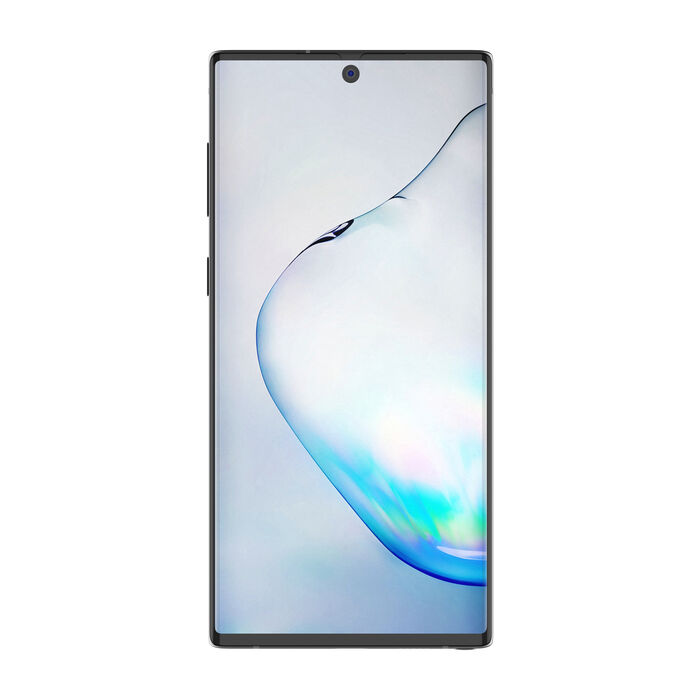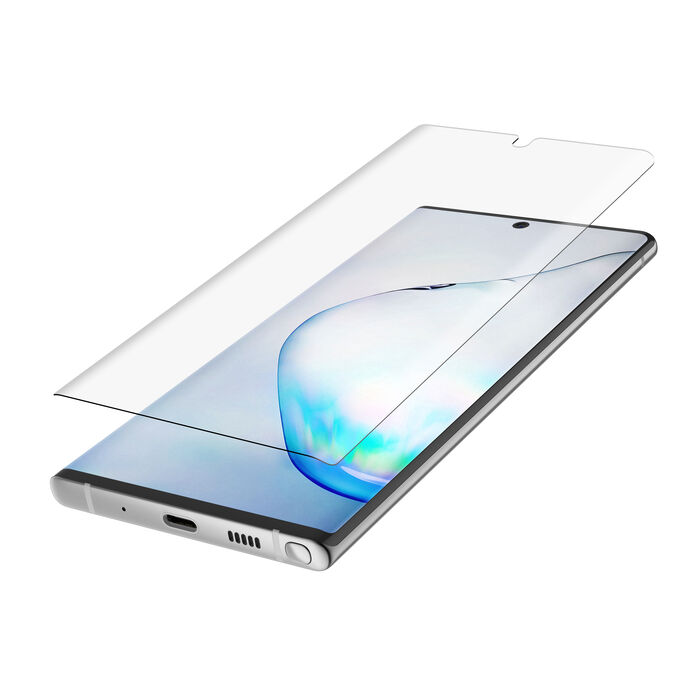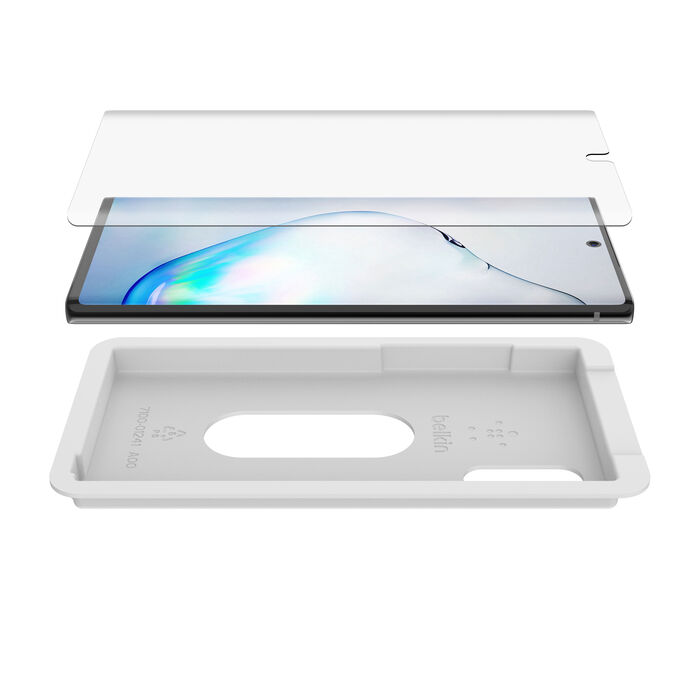 ScreenForce
InvisiGlass Curve Screen Protector for Samsung Galaxy Note10
Spring Sale - Save 20% with code SS23, while supplies last.
Out of Stock

This item is currently not available
EDGE TO EDGE PROTECTION + ULTRASONIC COMPATIBILITY
Keep that new Samsung Galaxy Note look and feel with a crystal-clear screen protector that curves at the edges to extend its strengthened protective layer. The tough hybrid material maintains the look and feel of your screen while protecting it against impacts, scratches, and other daily wear. Unlock your phone with just a touch, the super thin material is specially engineered to be compatible with your Samsung Galaxy Note ultrasonic in-screen sensor.
Key Features & Benefits:
Maintain in-screen sensor compatibility
Edge to edge screen protection*
Scratch guard to maintain screen's pristine appearance
Precision touch sensitivity provides glass-like feel and extraordinary tactile response
Easy Align tray for simple, precise, bubble-free application
Limited Lifetime Warranty (Americas and Europe only. 2-Year Limited Warranty elsewhere)
Package Includes:
SCREENFORCE InvisiGlass Curve Screen Protection for Samsung Galaxy Note
Easy Align tray
Cleaning cloth
Dust removal sticker