https://www.belkin.com/in/wireless-stand-10w---kakao-friends-edition-ac-adapter-not-included/P-F7U108-KK.html
Wireless stand 10W - KAKAO FRIENDS Edition (AC Adapter Not Included)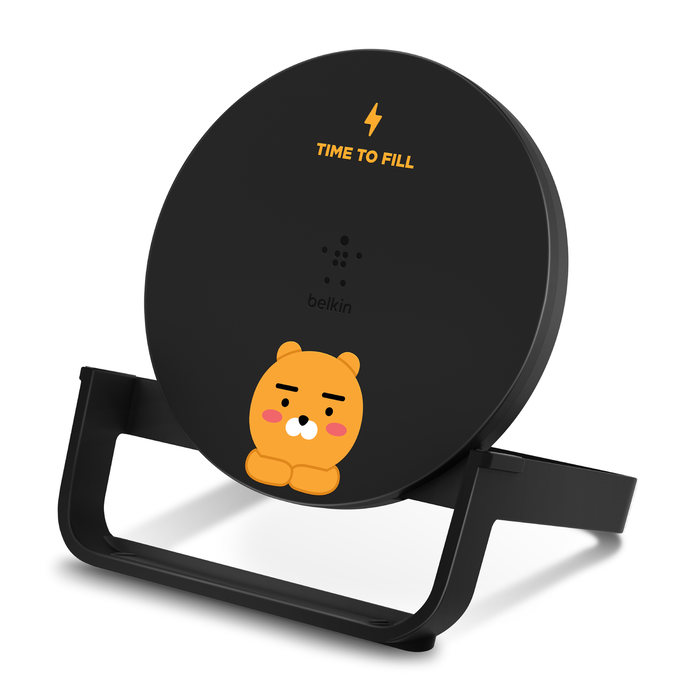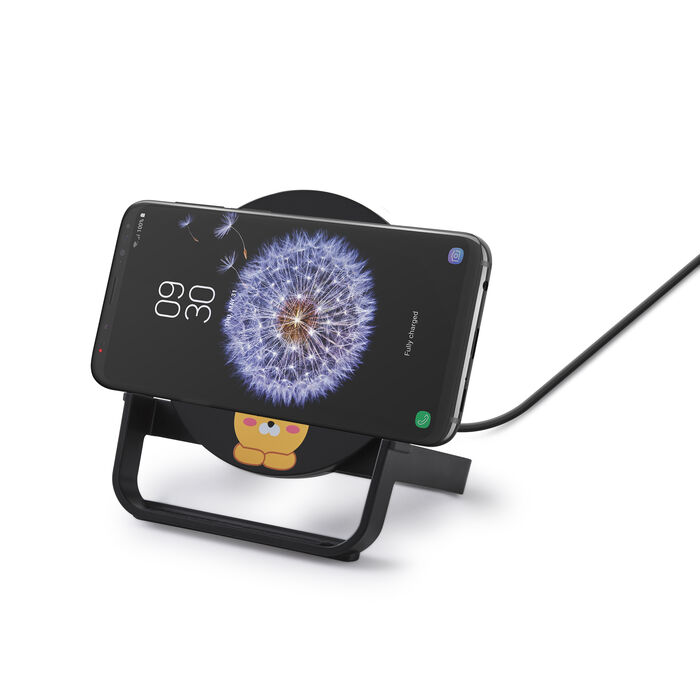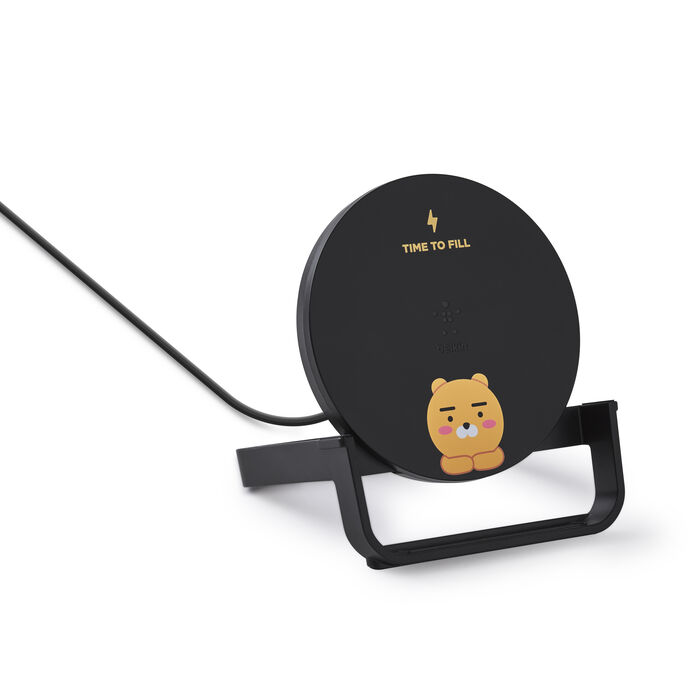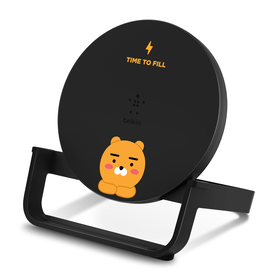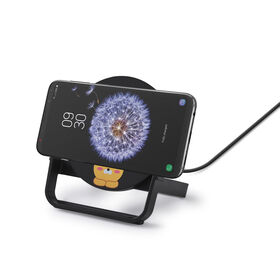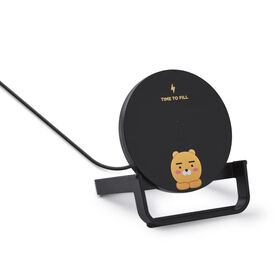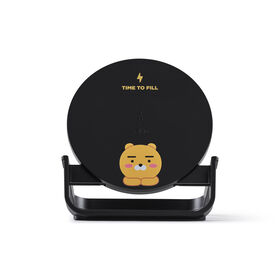 Wireless stand 10W - KAKAO FRIENDS Edition (AC Adapter Not Included)
iPhone 14
iPhone 14 Pro
iPhone 14 Plus
iPhone 14 Pro Max
iPhone 11
iPhone 11 Pro
iPhone 11 Pro Max
iPhone 12
iPhone 12 mini
iPhone 12 Pro
iPhone 12 Pro Max
iPhone 13
iPhone 13 mini
iPhone 13 Pro
iPhone 13 Pro Max
iPhone 8
iPhone 8 Plus
iPhone SE 2nd Gen
iPhone X
iPhone XR
iPhone XS
iPhone XS Max
Galaxy S23
Galaxy S23 Plus
Galaxy S23 Ultra
Galaxy Note 10
Galaxy Note 10+
FAST WIRELESS CHARGING DESIGNED FOR EVERY DAY
Optimized to safely deliver fast wireless charging up to 10W. Engineered to charge Samsung up to 9W and iPhone at fast wireless charging speeds, so you get the fastest possible wireless charge every time.
THE BELKIN DIFFERENCE
Pioneer in technology and innovation for over 35 years
#1 third party maker of wireless charging accessories*
Sleek design and thoughtful engineering deliver a superior, long-lasting product
Two-year warranty provides peace of mind
SAVE TIME WITH 10W OF WIRELESS POWER
Offering up to 10-watts and optimizing for Apple and Samsung means you spend less time charging with the BOOST↑UP Wireless Charging Stand.
CHARGE IN PORTRAIT AND LANDSCAPE MODE
This original and thoughtful design makes it easy to align your device for a fast wireless charge in landscape or portrait mode. From browsing the web to watching a movie, it's easy to keep using your phone while charging.
UNIVERSAL QI™ COMPATIBILITY
The BOOST↑UP Wireless Charging Stand has been engineered to be compatible with any Qi-enabled device. Tuned to deliver the fastest possible charging speed to Apple and Samsung devices, it charges all other Qi-enabled devices at 5W.
CASE COMPATIBLE UP TO 3MM
Charge without removing your case. Just place your phone onto the stand and keep chatting, browsing, or scrolling. Our BOOST↑UP Wireless Charging Stands are engineered to work with lightweight plastic cases up to 3mm.
LED LIGHT INDICATES SAFE AND SUCCESSFUL CHARGING
Foreign objects between your phone and charger can disrupt your charge, and even lead to wireless chargers emitting unnecessary power that can melt or damage your belongings. Charge with confidence, a white LED light indicates your phone is properly aligned and charging, while an amber light alerts you to the presence of a foreign object. The light is specially designed to not disrupt the surrounding environment.
2-YEAR WARRANTY
The BOOST↑UP Wireless Charging Stand comes with a 2-Year Warranty for added peace of mind.
Specs:
(1) Height: 11cm / 4.3"
(2) Width: 10cm / 3.9"
(3) Length: 10cm / 3.9"
Weight: 110g / 3.88oz
Package Includes:
BOOST↑UP Wireless Charging Stand 10W
1.2m / 4ft. USB-A to micro-USB cable
Quick Install Guide
Licensed by Kakao IK
This product is manufactured and sold by Belkin Internationa, Inc., under the license of Kakao IX Corporation. It is highly prohibited to copy, or otherwise reproduce or sell this product without permission.