https://www.belkin.com/hk/en/usb-a-to-usb-c-cable/P-CAB008.html
BoostCharge Flex
USB-A to USB-C Cable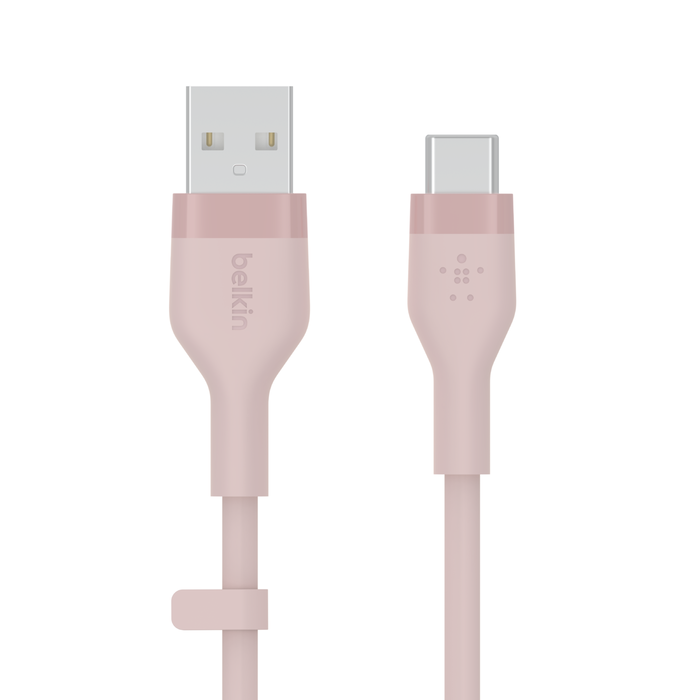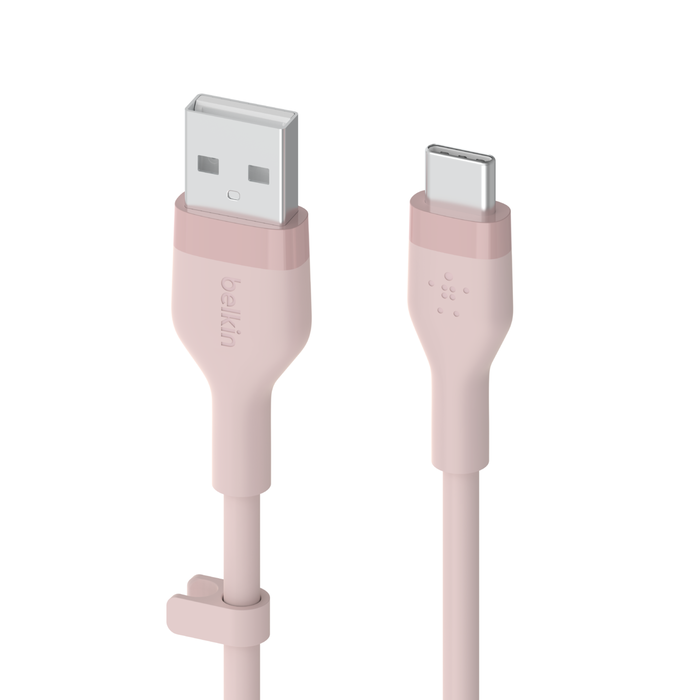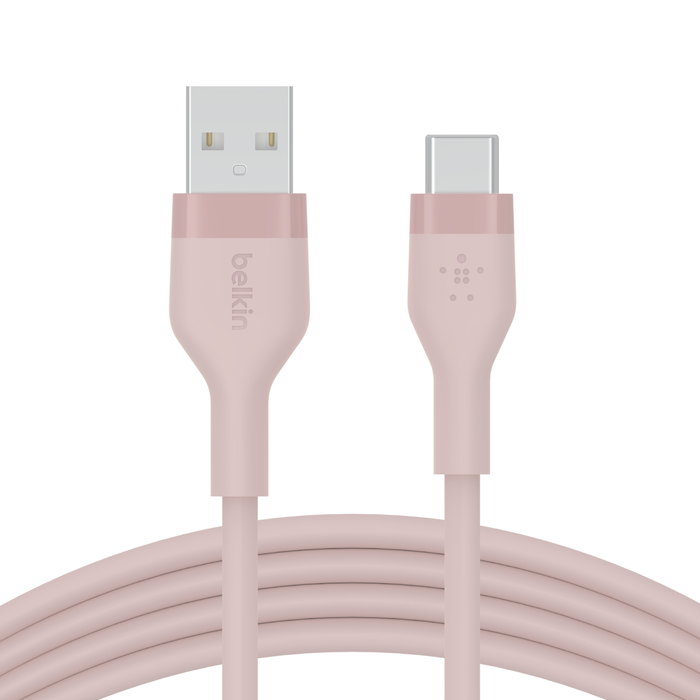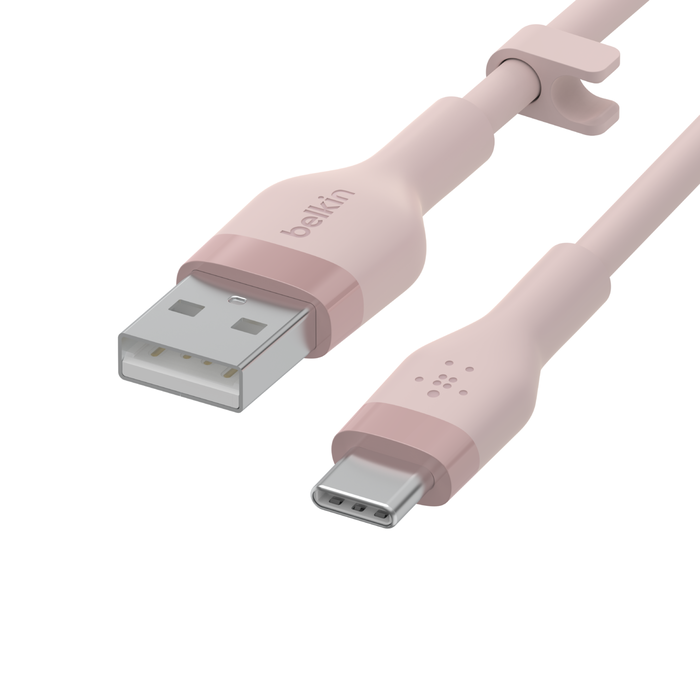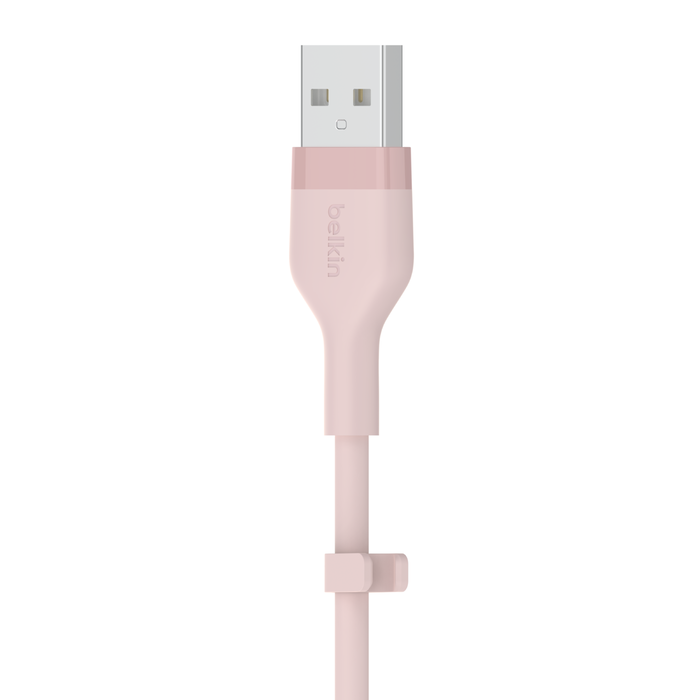 BoostCharge Flex
USB-A to USB-C Cable
Works with most USB-C smartphones, tablets, and accessories
iPad Pro (12.9") 4th Gen
iPad mini 6th Gen
Google Pixel 4
Google Pixel 5
iPad Air 4
iPad Pro (11.0")
Galaxy S20
Galaxy S20+
Galaxy S20 Ultra
Galaxy S21 5G
Galaxy S21+ 5G
Galaxy S21 Ultra 5G
Galaxy S22 5G
Galaxy S22+ 5G
Galaxy S22 Ultra 5G
Galaxy S23
Galaxy S23 Plus
Galaxy S23 Ultra
Galaxy Z Fold 2 5G
Galaxy Note 10+
Galaxy Note20
Galaxy Note20 Ultra
Soft, Durable, and Flexible
Get flexible softness with increased durability and performance in a charging cable. Our USB-IF certified BOOST↑CHARGE™ Flex silicone cables are designed to resist tangles, kinks, and frays, giving you enhanced functionality in your USB-A to USB-C cable. Comes in 1M/3.3FT, 2M/6.6FT, and 3M/10FT lengths. Available in 4 stylish colors—black, white, blue, and pink.†
25X More Durable
Our silicone cables are built to withstand more than the average cable, giving you a charging solution that lasts and is up to 25X more durable*.
USB-IF certified
This USB-A to USB-C cable is USB-IF certified, supporting a safe and optimum charge to your smartphone, tablet, and other USB-C device.
Our Softest Cable Ever
BOOST↑CHARGE™ Flex cables add silicone softness and bendable flexibility to your charge, giving you a USB-A to USB-C cable that won't easily tangle, kink, or break.
Keep Things Tidy
Keep things organized when in-use or on-the-go. Our BOOST↑CHARGE™ Flex silicone cables come with a convenient cable clip for easy, tidy storage.
Multiple Lengths
Charge it from anywhere and everywhere. BOOST↑CHARGE™ Flex cables are available in three convenient cable lengths—1M/3.3Ft, 2M/6.6FT, 3M/10FT.
At a Glance
25X more durable* than ordinary cables
Tested to survive 25,000+ bends
Ultra-flexible silicone technology resists tangling and kinking
USB-IF certified to ensure compatibility and safe charging 
Includes a cable clip to keep things tidy 
Comes in three sizes, 1M/3.3FT, 2M/6.6FT, or 3M/10FT
Available in four colors
Package Includes
 BOOST↑CHARGE™ Flex USB-A to USB-C Cable
† Availability varies per region.