https://www.belkin.com/hk/en/thunderbolt-2-express-dock-hd-with-cable/P-F4U085.html
Thunderbolt™ 2 Express Dock HD with Cable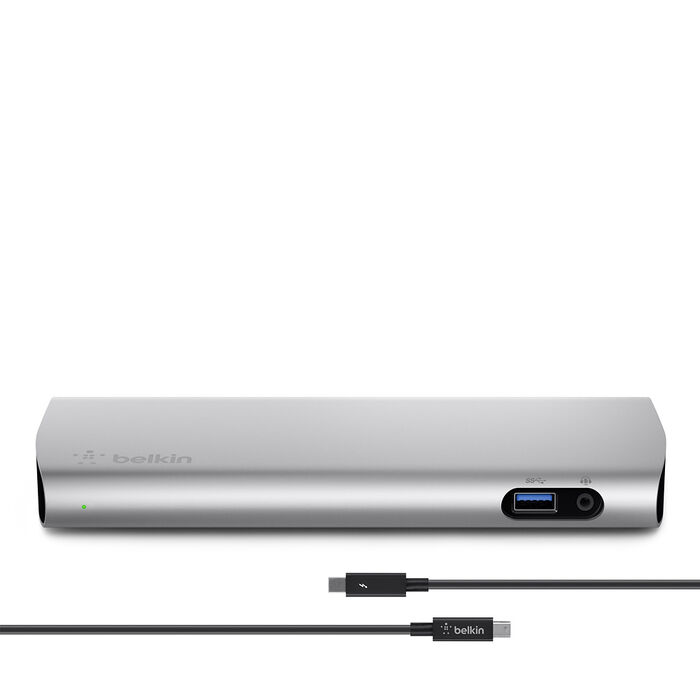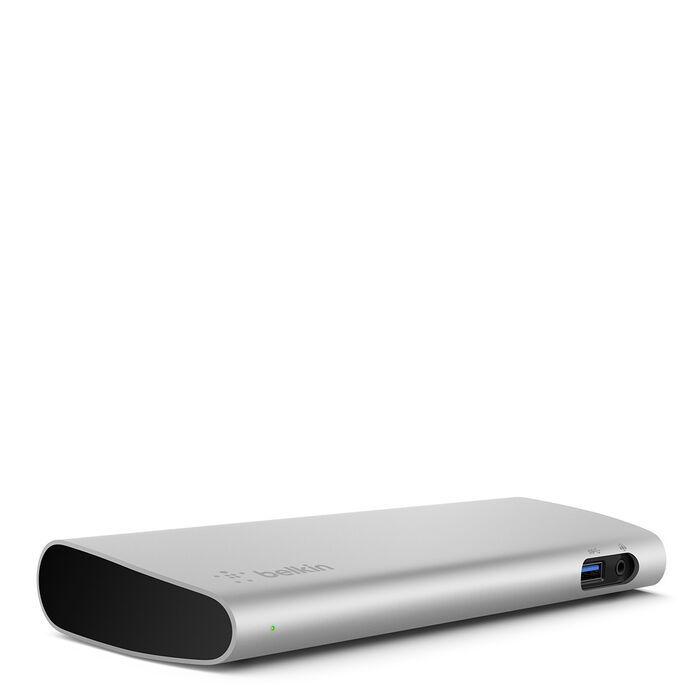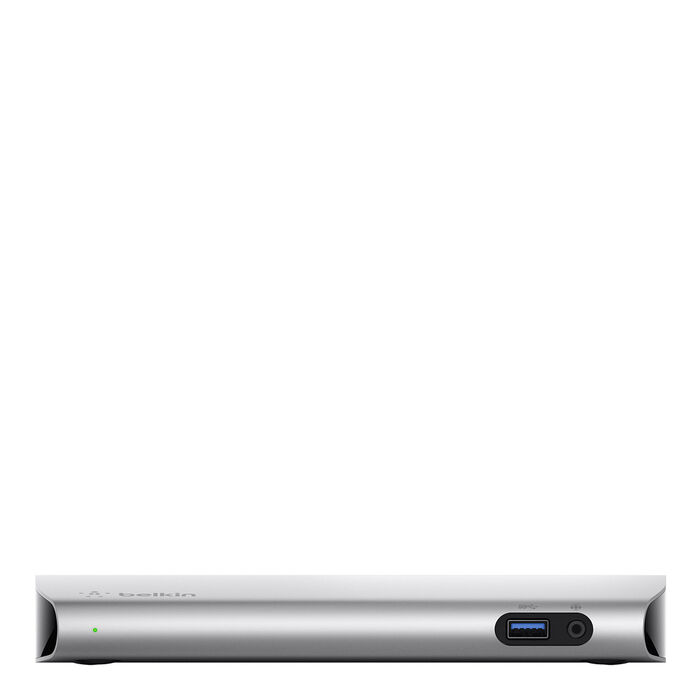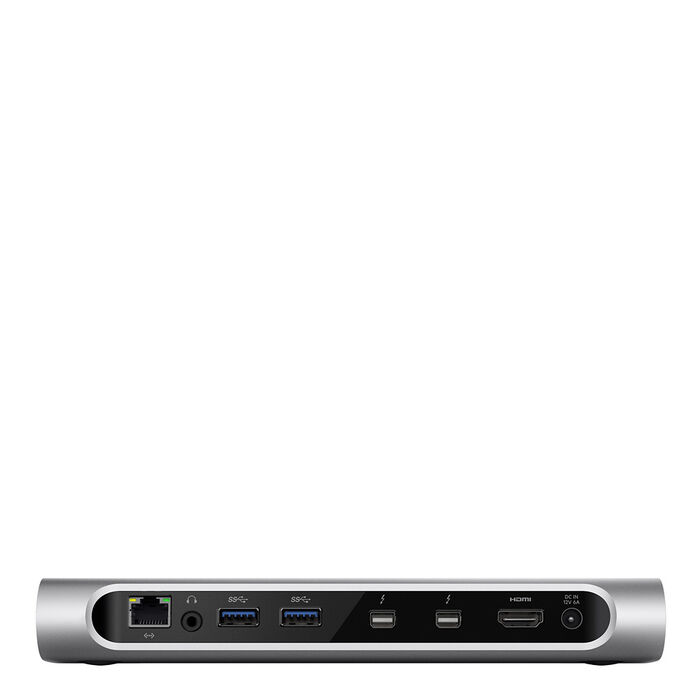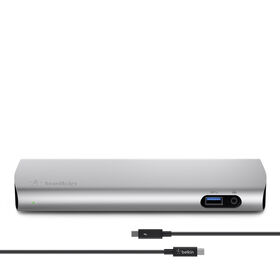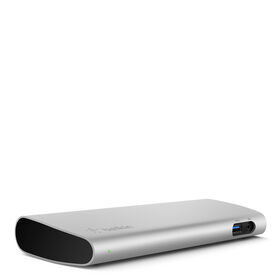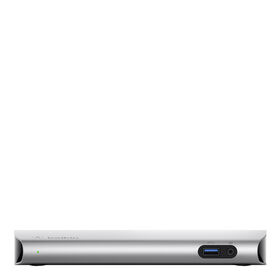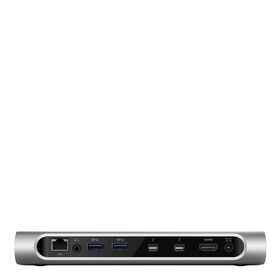 Thunderbolt™ 2 Express Dock HD with Cable
BELKIN THUNDERBOLT™ 2 EXPRESS DOCK HD: MADE FOR THUNDERBOLT 2 TECHNOLOGY
TRANSFER 4X FASTER THAN USB 3.0 WITH JUST ONE CABLE
With the Belkin Thunderbolt 2 Express Dock HD, you can connect up to 8 devices (including dual displays) to your powerful Ultrabook, laptop or desktop and take full advantage of Thunderbolt 2 data transfer speeds and 4K cinema resolution.
WORKS WITH:
iMac
Mac Pro
Mac mini
MacBook Air
MacBook Pro
MacBook Pro with Retina Display
PC Laptops/Ultrabooks with Thunderbolt/Thunderbolt 2 port
THE BELKIN DIFFERENCE
Ultra sleek, lightweight design with brushed aluminum body
4x faster than USB 3.0 and 25x faster than FireWire 800
Supports dual displays & 4K cinema resolution
Connect up to 8 devices directly to the dock, and daisy chain up to 4 additional Thunderbolt devices (5 total Thunderbolt devices)
Mac and PC compatible
Includes Thunderbolt cable
TRANSFER TERABYTES OF FILES IN HALF THE TIME
The original Thunderbolt Express Dock transfers files at an incredible 10Gbps. The Thunderbolt 2 technology inside the Belkin Thunderbolt 2 Express Dock HD allows you to transfer at twice that speed - an unprecedented 20Gbps.
That's 4x faster than USB 3.0 and a whopping 25x times faster than Firewire 800. With the Belkin Thunderbolt 2 Express Dock HD, your need for speed has been satisfied.
SUPPORTS DUAL DISPLAYS & 4K CINEMA RESOLUTION
Imagine connecting two displays to your laptop. Now imagine one of those displays boasting an eye-popping 4K cinema resolution. With the Belkin Thunderbolt 2 Express Dock HD, you can make the display setup of your dreams a reality.
Note about dual displays: At least one display has to be Thunderbolt or Thunderbolt 2 technology-ready. For displays that are not Thunderbolt technology-ready, the Thunderbolt port is backwards compatible with Mini DisplayPort. The dock supports either HDMI or Mini DisplayPort, but not both. The dock supports only one display at 4K cinema resolution.
DAISY CHAIN ADDITIONAL THUNDERBOLT DEVICES
Not only can you connect 8 devices directly to your Belkin Thunderbolt 2 Express Dock HD, but you can continue to add up to 4 additional (5 total) Thunderbolt devices by daisy chaining them together. The configuration potential is virtually limitless, allowing you to customize your setup exactly to your needs and specifications.
At A Glance:
Connect 8 separate devices through a single Thunderbolt cable
4x faster than USB 3.0, 25x faster than FireWire 800
Thunderbolt and Thunderbolt 2 technology-ready
Supports dual displays and 4K cinema resolution
Connect up to 8 devices directly to the dock, and daisy chain up to 4 additional Thunderbolt devices (5 total)
Mac and PC compatible
Brushed aluminum finish
Includes 1M Thunderbolt cable
Package Includes:
Belkin Thunderbolt 2 Express Dock HD
Belkin 1M Thunderbolt Cable
Power Adapter